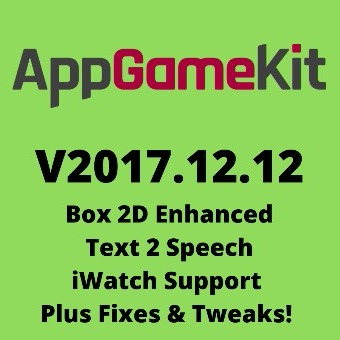 AppGameKit Version 2017.12.12 Released!
In time for the holiday season we're proud to bring you the very latest version of AppGameKit!
New in this version is a batch of new Box2D commands, access to Text to Speech for mobile devices, iWatch commands, Tier2 C++ support for Visual Studio 2017 and many other tweaks and fixes that our community has requested. We're also gifting everyone a free set of Christmas themed graphics that you can use in any of your game making projects!