TheGameCreators Team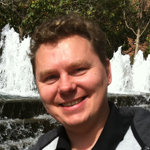 Lee Bamber
Managing Director
Lee is a co-founder of The Game Creators and is the technical lead on all aspects of game engine development. He has over 30 years of programming experience spanning the early days of 8-Bit computing through to modern day 64-Bit architecture, can code in 12 languages, has collaborated with top technology companies such as Nvidia and Intel and was involved with the very first version of LEGO Mindstorms which enabled kids to program their own Lego robots.
Lee has a passion for coding and creating game development tools in particular, and currently, holds the status of Intel Black Belt developer for his contributions to next-gen technology development in software.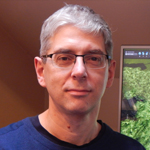 Rick Vanner
Development Director
Rick is a co-founder of The Game Creators. He manages the day to day scheduling of development work, liaising with the dev team, managing the business's accounts amongst many other operational tasks and challenges.
Rick is the realist within the team, keeping expectations managed and projects on schedule. His current focus is producing AppGameKit, with the focus of making it more powerful and easier to use.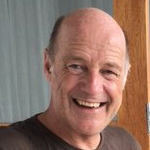 Meash Meakin
Strategy Director
Meash started his professional career as a Chartered accountant before developing his family publishing business, Europress, into a top 5 UK Software Publisher with a £20million+ turnover. Europress was sold to Hasbro US in 1999. Meash joined TheGameCreators as Strategic Director and brings publishing, strategic management & financial experience to the team.
With a career of over 30 years in the software industry, the challenges and excitement to develop market leading brands in such a fast-moving industry is what drives Meash. His enthusiasm commitment to succeed and level head are matched by his focus on customer satisfaction being of paramount importance.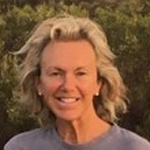 Deborah Ascott-Jones
Marketing Director
Deborah has specialised in marketing and branding for over 25 years, clocking up her experience and expertise working with some of the UK's best known professional services brand names in both business to business and business to consumer sectors.
She leads the marketing and communications for all our Game Creator products and, with 13 major re-brands in the commercial world under her belt, is our brand guru.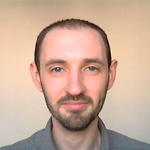 Paul Johnston
Programmer
Paul is our lead developer on AppGameKit. He has over 10 years experience in graphics programming and currently specialises in mobile app development. Previously Paul has worked on plugins for the DarkBasic Professional product including support for light mapping, AI and Shaders.
Mike Johnson
Programmer
Mike has been involved with The Game Creators for many years working on projects such as DarkBASIC, DarkBASIC Pro, Dark GDK and FPS Creator. In Mike's early years working for The Game Creators he primarily focused on DirectX and engine work. As time passed he moved onto developing or porting many games for mobile devices such as RetroShoot, DropSum and Smack It before moving onto assisting the development of AppGameKit by writing documentation and tutorials.
Mike spent a few years away from The Game Creators and in this time developed a cross platform 3D engine for a horse racing game using C++, DirectX 9, DirectX 11 and OpenGL that also supported the Oculus Rift.
Mike is currently working on the Driving Test Success range of apps using AppGameKit. He's also developing AppGameKit Visual Editor, which as the name suggests is a visual editor to aid the development process for AppGameKit users.