We are pleased to announce that the SciFi pack has received a PBR update from its Collectables folder, bringing 10 new items to you. From engineering to medical, these assets will go a long way to help to create the perfect scene! Included are as follows:
Toolkit
Drill
Hammer
Energy Cell
Medical Kit
Food Rations (Single and Several)
Health Vials (Small, Large and Open)
Most of the items can be collected, and the health collectibles even grant the player a health boost when picked up. Of course you can use LUA scripting to change the behavior of these items but it's nice to know a default logic has already been created for them.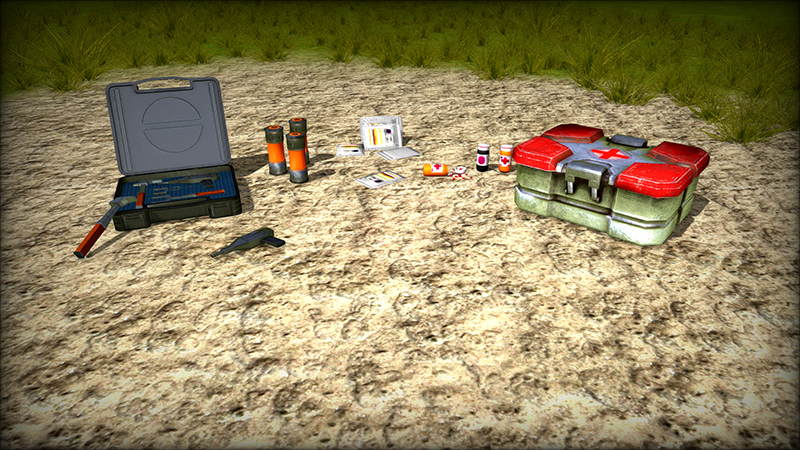 For engine news, you may now be enjoying the new November update which contained a huge number of tweaks and additions. You can learn more about this massive update here. We also recently released a brand new top quality DLC to help you furnish your game interiors, the awesome Abandoned Apartment Pack.
If you don't yet have the GameGuru Sci-Fi Mission To Mars Pack DLC, we are currently running a promotion on the TheGameCreators site (and on Steam) with a great discount, so there is no better time to buy and add an alien element to your game making collection. The discounted DLC is available here: