This is Bernard. Bernard is a minotaur. His hobbies are raiding, looting and home improvements. He is currently building a monumental throne forged from the skulls of his enemies, bound together by their still-beating hearts from which he will survey his domain over all living things.
When he is not doing these things, he is hanging around in the amazing Fantasy Pack DLC that is now enjoying an amazing sale! You too can own Bernard and all his bovine chums; who can go forth and wreak havoc in your own worlds right now! If that wasn't enough, then look closely... right behind Bernards left foot... that's Impy the Imp. A player ally who is so devoted to you and your quest that he will take on Barnard and ALL his horde of miscreants despite the fact he is less than knee height and armed only with a small toasting fork.
Can you give Impy a home, and a quest to call his own?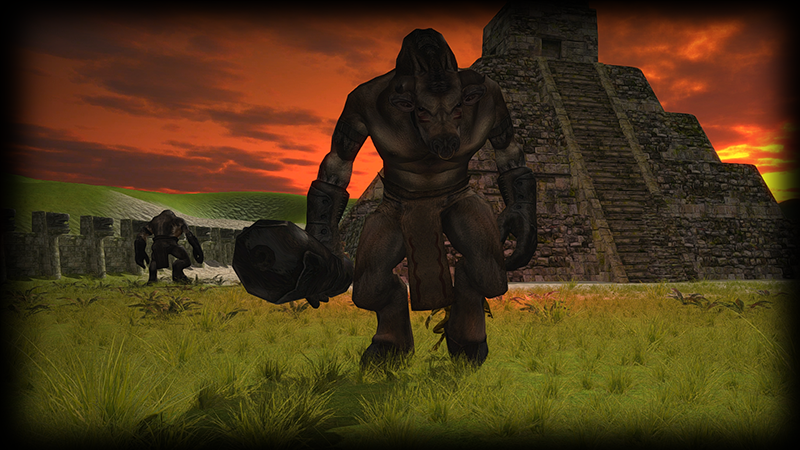 If you don't yet have the GameGuru Fantasy Pack DLC, we are currently running a promotion on Steam with a great discount, so there is no better time to add new characters, buildings, and weapons to your fantasy game making collection: