Back in January of this year we wished you all a Happy new Decade! Little did we know that the pandemic was silently spreading itself across the world and about to challenge every part of our daily lives. Whilst TheGameCreators have felt the effects of COVID19 we've not been as affected as other more seriously hit industries.
It's certainly been a strange year for hardware releases and innovation. There have been plenty of new phones released with longer battery life, improved resolutions, amazing camera features and more. NVIDIA and AMD have done battle with each other, announcing (via online socially distanced events) their latest pixel crunching technologies. Then there's the very notable offering from Apple; the new M1 chip that kicks out the INTEL chips from their Mac book range and provides fully integrated CPU, GPU, memory and AI tech all on one wafer of silicon. It uses a 5-nanometer process that squeezes 16 billion transistors onto it – pretty amazing!
Let's hope 2021 brings lots of more exciting tech and with the help of vaccines, a return to normal for living life.
Enjoy a happy and safe festive time however you are celebrating the turn of this tumultuous year!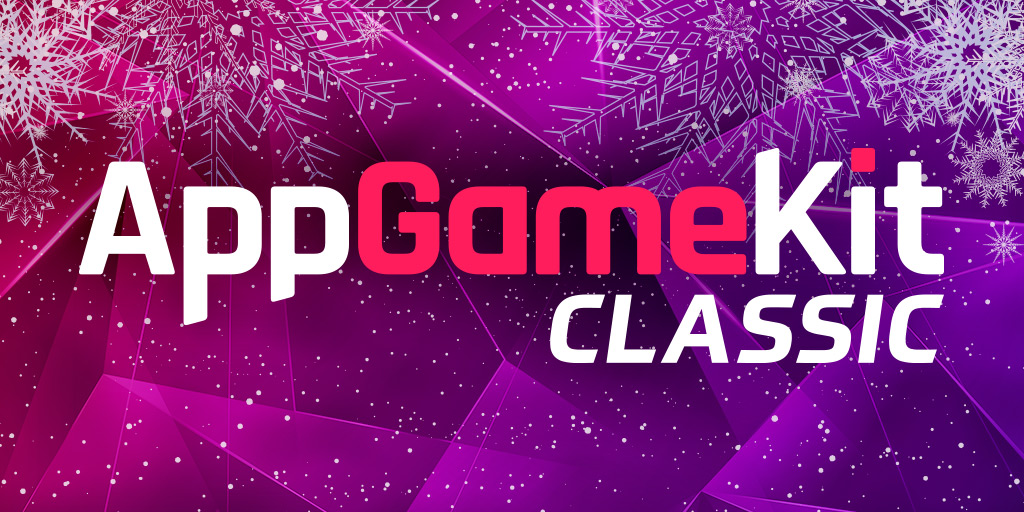 Last month we released an update to AppGameKit Classic. Check out the details here!
Some of the big discounts that can be had this month will feature: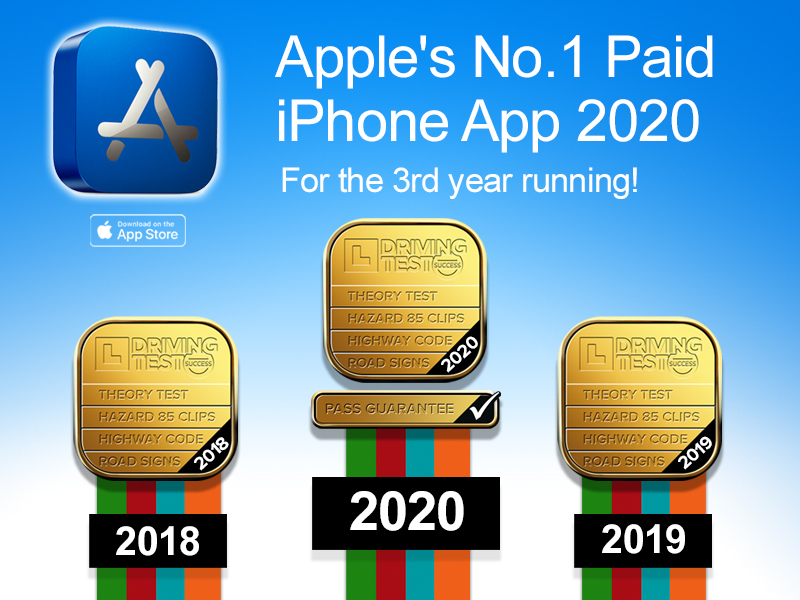 Talking of AppGameKit …….we're celebrating our TOP SPOT for three years in a row ?
Our Driving Theory Test 4in1 app (developed in AppGameKit) has been named by Apple as its BEST SELLING PAID IPHONE APP OF THE YEAR for the third consecutive year!
We've worked hard to improve the DTS 4in1 Kit app features during the course of the year, which in turn benefits all AppGameKit users as all this development work goes into the updates for AppGameKit.
This year saw the launch of the hugely successful Pass Guarantee scheme in the app, backed by a structured training plan. Having identified that many learner drivers found the whole learning process extremely daunting and didn't know how to structure their revision, the new Pass Guarantee means that learners have the reassurance of knowing that if they complete the training plan in full, we will refund their £23 test fee if they go on to fail their Driving Theory Test (T&Cs apply). 
A BIG thanks to the fantastic dev team at TheGameCreators and all those who contributed, and to the great team at Focus Multimedia who publish the app! ?
If you know someone in the UK who is about to start to learn to drive then please do point them towards our Driving Theory Test app on the Apple or Google app stores – thank you ?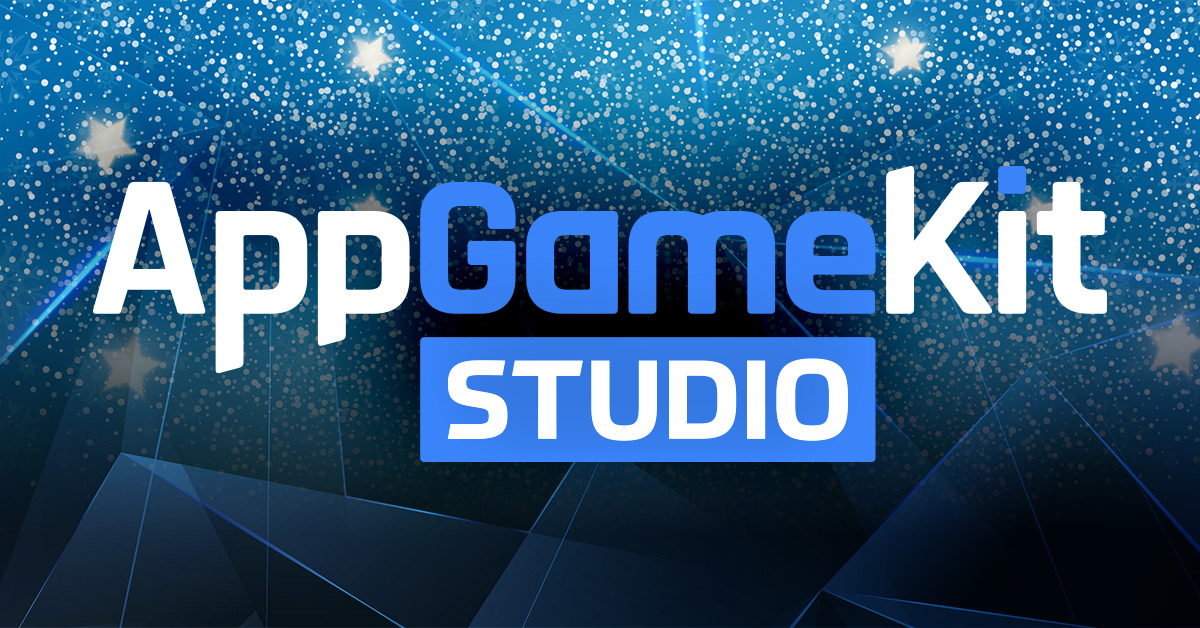 Last month we released a maintenance update for AppGameKit Studio, if you missed it you can read about the improvements and fixes here.
We have some great deals coming up on AppGameKit Studio and the AppGameKit Studio Particle Editor so watch out for those soon.
Show off your AppGameKit project to our great community (and further afield) by loading up your app or game to our Showcase page – we'd love to see what you've been working on!

We hope you have been enjoying our regular live broadcasts covering the progress of the GameGuru MAX development and agree that us getting the UI and overall experience correct is vital for the product to take that next step into the wider world.
As we have been painstakingly going through (literally) every button, screen and function of the UI, we have come to appreciate just how much of the interface is held together based more on tradition than how it should, or could, be presented. Some of the changes we are making are relatively minor, but others are reshaping the product in majorly great ways ?
For example, a question was raised about the organisational relationship between an entity and a level, and what was an entity anyway? This simple chain of logical reasoning gave birth to a design for a whole new Game Project management system which, when released, will combat one of the major complaints levelled against GameGuru Classic; namely that it's just a level editor, not a game maker. With GameGuru MAX, your journey now begins by creating a game project first, and within that project, the levels needed for your game.
As always, we'll keep you up to speed through the social feeds, the forums and, of course, the weekly live broadcast which covers the very latest developments. Catch our broadcasts every Wednesday at 4PM GMT on the GameGuru YouTube Channel

You will be pleased to hear that we have been working on eliminating as many bugs as possible from the GitHub issues board, and the fruit of this will be a 'Christmas Fixes' update which we will release shortly -  just in time for your Christmas holiday and a few uninterrupted weeks of game making heaven.
Don't forget to check out the promotions we will be running in December on game asset packs to populate your current game making project including:

This month we're featuring the physics library written for GameGuru by the god-like Lua scripter AmenMoses (Chris)
Chris is a pretty old UK-based developer who lives in the south coast town of Portsmouth.
He's been programming since he was a teenager and has been doing it professionally for over 40 years.
Chris enjoys developing Lua scripts for GameGuru as a hobby, and, in his own words, describes GameGuru as "the best programming language I've ever come across".
Users of the GameGuru forums and Discord channel are sure to have read some of his posts; he's popular there and tends to help with many Lua related questions.
One of his projects, and the one we're featuring in this month's newsletter, is the physics library (physlib.lua) which ships with GameGuru and provides functions to simplify access to the physics engine capabilities.
For example, to create a door entity that swings freely on a physics 'hinge' joint all that is required is a single function call.
There is a simple tutorial HERE on the GameGuru forum describing the use of this library with example scripts.
Using this library scripters can bring a game to life with objects that react to physical effects, like the playground in HalfLife 2.
And HERE'S what can be achieved!