Houston, we have a problem! GameGuru MAX will no longer release on the planned date of 30 November.
We could blame COVID 19 and Brexit – but we won't! We simply need more time to get to the quality standards that we've set ourselves, and that you're expecting and deserve. In all honesty, we underestimated the time it would take to do the work and, despite the dev team working like trojans and being incredibly productive, we need more time to make GameGuru MAX as good as we say its going to be.
The main improvements needed are the A.I. system, which needs ongoing iterations to bring it up to a high standard; the engine's performance and stability needs fine tuning; and there's a host of UI tweaks and improvements that need to be made in terms of overall quality and polish.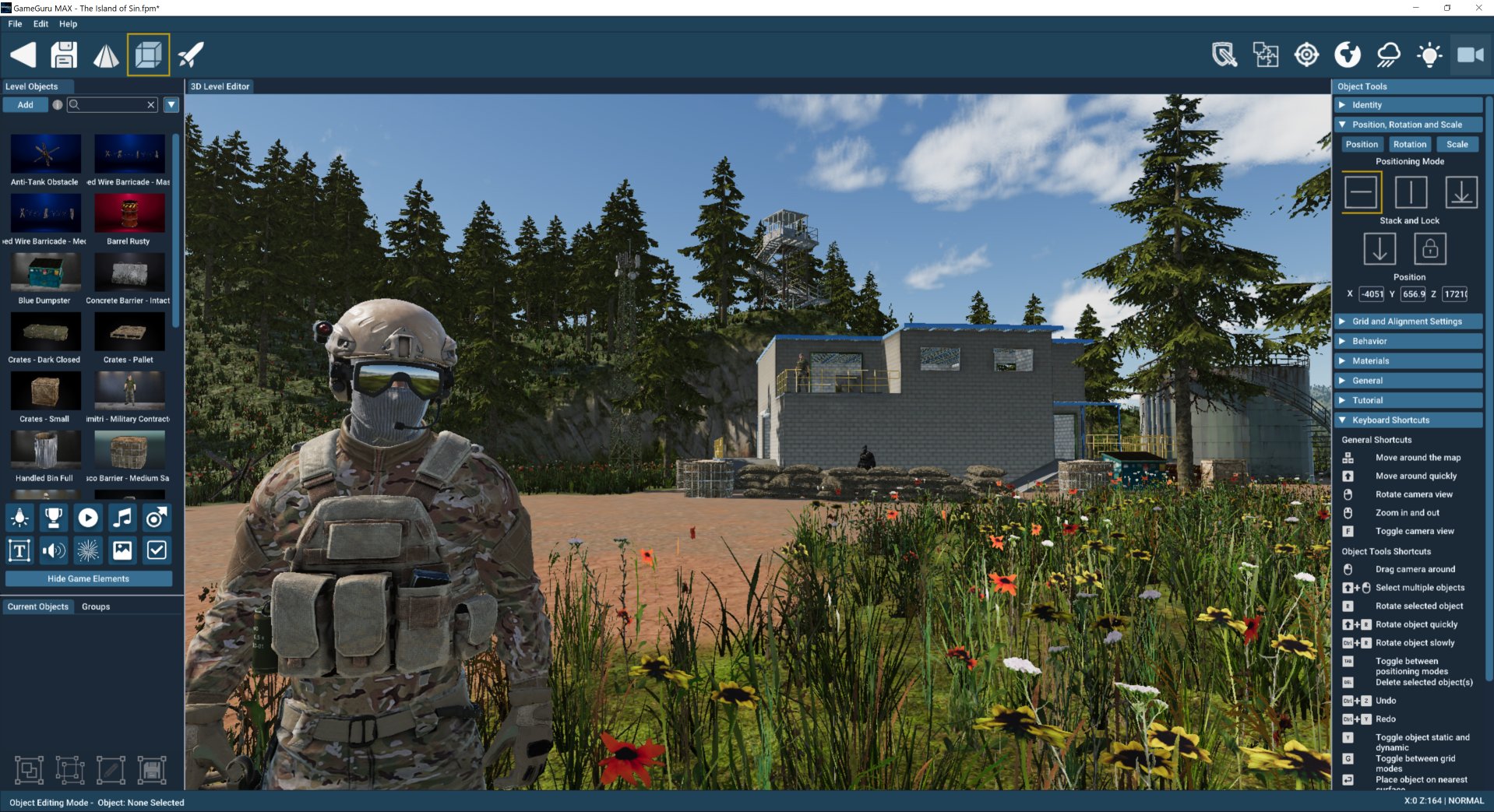 GameGuru MAX will be our best game-making tool and, in order to achieve our goal, we've settled upon a generous, yet essential amount of time to realise our ambitions. The new launch date is 25 March 2022.
Input from our great community of GameGuru MAX Alpha users played an important factor in our decision to delay the launch date. Their feedback overall was that despite GameGuru MAX having the potential to be something exceptional, that it was lacking polish in too many areas to be released.
We'd like to say a huge thank you to all our alpha users for pre-ordering GameGuru MAX. We are truly grateful to you for the faith shown in GameGuru MAX (and us!) and your time, involvement and the feedback that you have so freely shared with us.
We will continue to issue Alpha builds each Friday to all those who have pre-ordered and a small number of additional pre-order copies of GameGuru MAX will be released on sale shortly for those who have said they want to join the journey.
We know it's frustrating to have something delayed which you've been looking forward to, but we also know that when we finally release GameGuru MAX into your hands it will have been worth the wait. And our absolute priority is to get this right!
Thank you for making the journey with us – we hugely appreciate your ongoing support!
Lee, Rick, Meash and DAJ @ TheGameCreators