As part of our response to feedback from the Steam and GameGuru community, we continue our drive to add new high-quality PBR assets to the DLCs and core product - free of charge.
We've added four new characters to the Death Valley DLC, giving the mercenaries a cool desert camouflage uniform.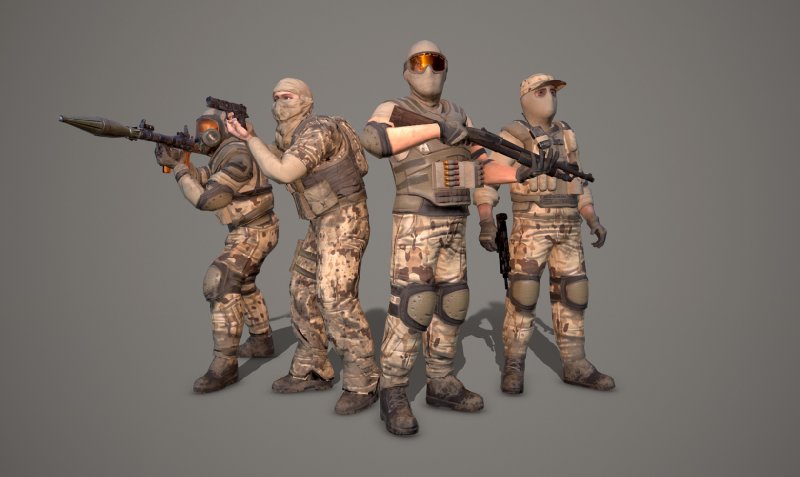 The PBR rendering won't come on-line officially until we release the DirectX 11 engine during the next major update, but you can check out the latest test version by using Steam and choosing the Public Preview of GameGuru to take a sneak peek of what is to come.
We'll continue to create more PBR assets in the background, so watch this space for more graphics content news and, in the meantime, if you want to get your hands on the Death Valley DLC, it's currently on promotion right now by following this link:
http://store.steampowered.com/app/365540/GameGuru__Death_Valley_Combat_Pack/