For a few weeks now we've been running a daily progress report on the main GameGuru forum about the upcoming V1.14 update which will feature the Easy Building Editor (EBE) amongst other improvements and thought it would be good to share some of the news in the news blog. Here are some of the highlights:
* Improved performance of Gem World demo
* Added missing DarkAI commands and additional help in Docs
* Added saving and loading of EBE structures
* Optimized EBE system to create, save and reload quickly
* Added first-round of material and wall textures to EBE folder (370MB+)
We've also had our internal beta testers try out the early version and they have already started working outside of the box. Here is a great example from one of our tireless moderators: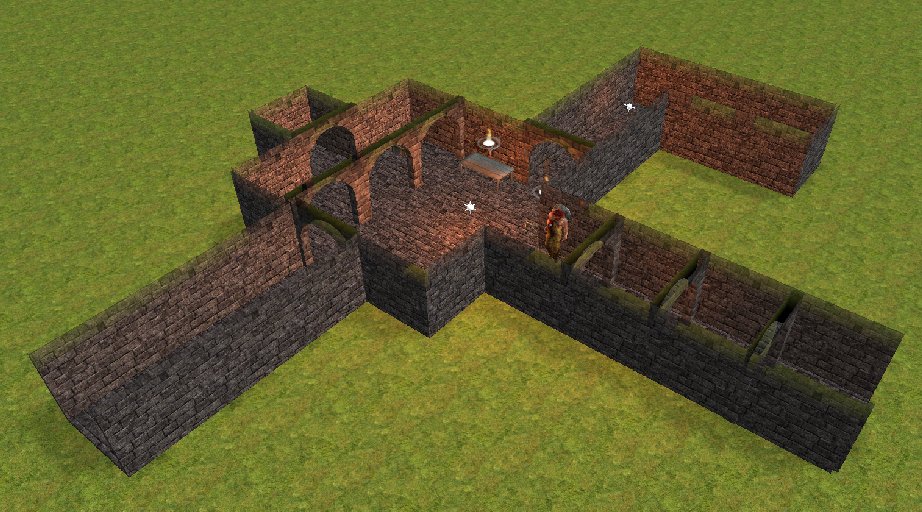 https://forum.game-guru.com/thread/216179
We wanted to report that the current version is also good fun to use and structures can be created quickly with no modeling experience required. More screenshots will be posted soon, so keep watching for EBE news. For the latest progress report and all the juicy details you can visit the V1.14 Update thread here: https://forum.game-guru.com/thread/217071
We are also excited to see new game projects continued in 2017, including some very ambitious projects such as GG Loader which attempts to take GameGuru levels and have them work under AppGameKit for cross-platform deployment (no small task). The author has also kindly helped with shader improvements which are now in beta in the main GameGuru forum, and if all goes well will make it into the V1.14 update and are likely to include FXAA and Lens Flare, two very cool visual effects we think you will appreciate.
Despite GameGuru not fully supporting third person perspective games at this time, no-one seems to have told the community who insist on going that extra mile to create it themselves within the engine. Here is a shot of one such creation and the link below shows some great videos of this game prototype in progress: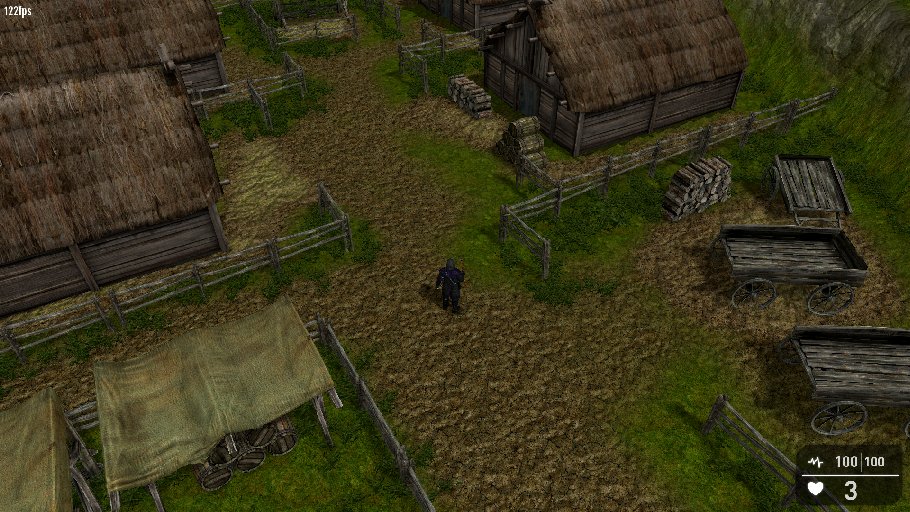 https://forum.game-guru.com/thread/216822
It has also been decided that the long-running voting board which has collected both user feedback and item suggestions will be updated to reflect the new items recommended by you, trimming and consolidation of features already present and a reset of the voting board. This will give you a chance to vote up a feature you really want to see in the next updates to GameGuru. We have kept aside the Easy Building Editor and the A.I improvements from consideration as these are now part of our roadmap, and aside from some other core items, we have selected the next top feature is up to you. News on this reset will be made available in the GameGuru forum here: https://forum.game-guru.com/board/1
Until next time, happy game making and keep an eye out for more GameGuru news real soon!