TheGameCreators have today launched V1 of their new, easy-to-use 3D game-maker GameGuru MAX.
GameGuru MAX leaves Steam Early Access today and we extend a massive thank you to all Steam users who helped us test and refine the product over the last 12 months.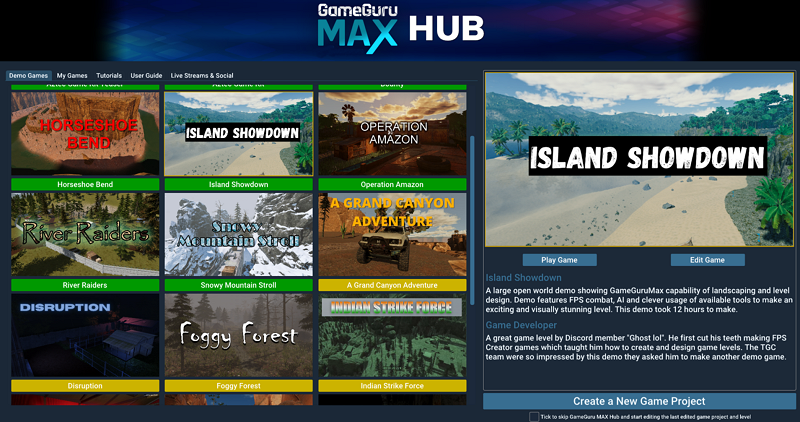 GameGuru MAX requires no coding knowledge and, with its intuitive tools and features, makes the creation of video games simple, quick and easy!
With the tools and assets provided in GameGuru MAX it's possible to build games in just minutes, and for those who want to go deeper and spend more time on their creation, it features a high degree of customizability to make something unique!
Lee Bamber, CEO of TheGameCreators, said, "GameGuru MAX is the best game maker we've ever worked on and we could not have done it without our amazing team and an awesome community. Having developed game-making software for over 30 years, it remains my hope that GameGuru MAX will open up the world of making games to many more people and that the journey is both fun and rewarding."
Join in the conversation on our socials:
We look forward to seeing what you create with GameGuru MAX! Happy Game Making!