Calling all GameGuru MAX users - join the challenge to create an amazing Halloween screenshot with extra spookiness and enter it into our screenshot competition which launches today!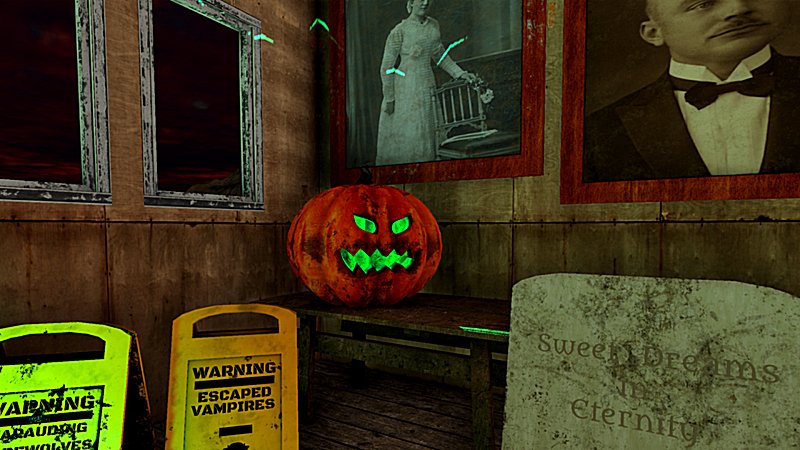 Unlike our regular competitions, we are permitting the use of custom artwork in your submissions. The screenshot must be from a GameGuru MAX level and the one that represents Halloween the best wins!
Everyone knows what great visuals look like and now is your chance to use your creativity to win some cash!
Prizes
There are cool prizes up for grabs with $100 going to the overall winner, $75 for second place and $50 for third place, plus two special mentions with a prize of $20 each for fourth and fifth place :-)
Competition Rules
The screenshot must be in PNG format, 1920 x 1080 in size and

made in GameGuru MAX

To keep things fair, art packages cannot be used to enhance the final screenshot entry
Entries must be submitted by 31st October 2022 @ 11:59 UTC
All winning entries will be used on our social channels to show how great you all are!
Judging
TGC will judge the entries and their decision will be final
Only one competition entry per person and only one screenshot per entry - choose your best one!
Email your final entry by 31st October 2022 @ 11:59 UTC direct to TheGameCreators
Late entries will not be considered
Join the Discord discussion HERE
Good luck!