You've all been asking for it, and here it is, our first combat-ready creature pack.
The Creatures of the Apocalypse is our first collaboration with artist GTox and contains 10, fully animated wasteland monsters.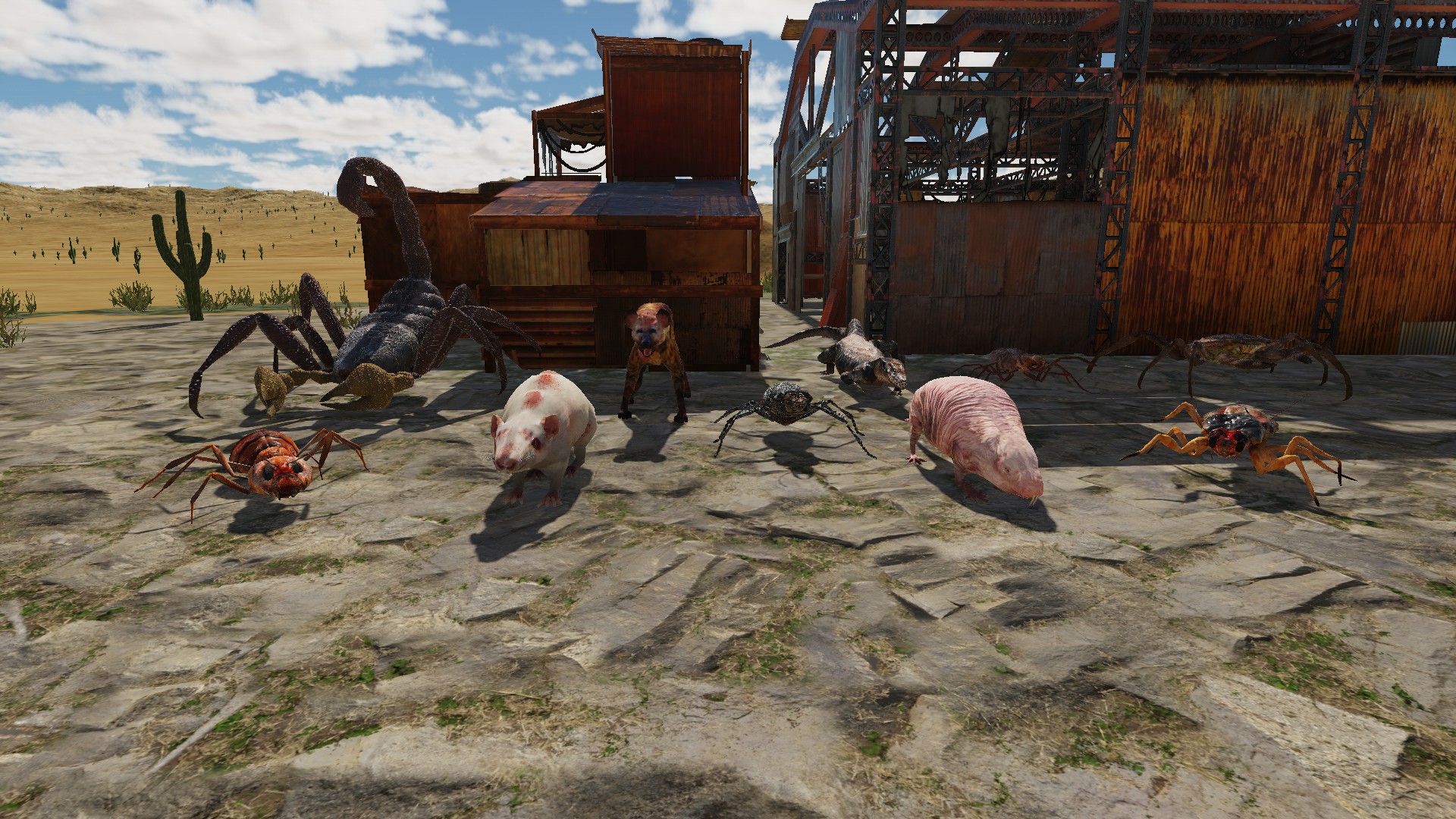 Included in this great collection you'll find giant scorpions, wasteland rats, mole rats, cockroaches, giant ants and more. Each creature is fully controlled by the new Wasteland Creatures behaviour, allowing full customisation over it's behaviour. Change it's speed, sound effects and even allow its attacks to affect global variables!
You can get yourself a copy of this must have booster pack here: https://store.steampowered.com/app/2447280/GameGuru_MAX_Wasteland_Booster_Pack_Creatures_of_the_Apocalypse/