We hope you and your families are staying safe and managing during these unprecedented times.
As you may know over the past few weeks the UK games industry has united to include the governments 'Stay Home, Save Lives' messaging within highly popular video games and on console dashboards.
'Games for Carers' was launched last week to provide frontline staff in the UK with a FREE game or game subscription to unwind with - either for when they get some well-earned down time, or to provide relief for their families.
NHS staff can claim their free game or subscription quickly and securely by visiting the Games For Carers website and entering their NHS email address.
More than 85,000 free games across a wide range of genres, age ratings and platforms will be available to download, including GameGuru and AppGameKit Classic.
We are also donating 5% of all revenue generated by GameGuru MAX during the UK lockdown to the NHS in the UK.
We are proud to play our small part in thanking our frontline NHS heroes for their inspirational work during the Covid-19 crisis.
A lot has been happening in the GameGuru world; the newest item being the start of live broadcasts on our YouTube Channel every other Wednesday, taking a more casual look at GameGuru MAX development and opening the door to any questions you might have. All live broadcasts are recorded, and all questions answered in a follow-up thread in our forum but tune in today (4pm BST on Wednesday 6th May) for the next one!
Our Sneak Peek videos continue to be published on the alternative Wednesday, with the next one due out 13th May.
The big news of the live broadcast was the integration of the Wicked Engine as our graphics engine of choice for GameGuru MAX, which offers all the new features we need to enhance the visuals of the games you make. We're also in the process of refactoring our source repositories into a single code base, which allows fixes and functionality from MAX to pass to Classic (and vice versa). This naturally excludes graphics and terrain changes but means bug fixes and core functionality improvements benefit both Classic and MAX at the same time, further reassuring our community of the continued maintenance of the 32-bit Classic version of the product.
As you may have seen we launched our IndieGoGo campaign on Friday 1st May for GameGuru MAX to expand the reach of the project to a wider audience, and help raise more development funding.

We've now opened up a referral program that you can participate in and earn 25% commission for helping us spread the word about GameGuru MAX – you just need to sign up to Kickbooster here to become a referrer.
GameGuru DLCs
Last week we launched the Cemetery Pack, a new DLC with over 60 quality, game ready entities, from wooden coffins to large and imposing mausoleums, to help you create a spooky graveyard setting to your latest GameGuru project!
If you are starting a game project requiring assets, then look out for great discounts on these packs in May:
And then last but not least we have the NEW 'GameGuru Unlimited' - a comprehensive, COMPLETE THE SET BUNDLE which includes all the key GameGuru products!  Buy the main GameGuru game maker application and these add-on DLC media packs in one go – everything you need to get game making!
Last month we released an update build of AppGameKit Studio featuring more improvements to the Mac version, fixes to the Vulkan engine and numerous updates to third party SDKs such as AdMob and Firebase. The full list of updated features is in this news piece.
We also reached out to the AppGameKit community last month with our Spring Survey that asked about your thoughts and feedback on AppGameKit Studio. With over 280 responses, we now have some great data to analyse and plan future development work. In the next edition of the newsletter we'll share key lessons that we learnt from responses to the survey. Thank you to everyone who took the time to respond and you can be sure that we read every word that was submitted ?
AppGameKit Studio is currently on promotion with 40% OFF until 11th May - so act now if you want to pick this up at a great price.
AppGameKit Studio Particle Editor is also discounted this month with a 30% saving!
Right at the end of April we released a new update for AppGameKit Classic that included some key changes to areas such as Mac support, 2D Spriter commands and third party SDKs. The full list of updated features is in this news piece.
AppGameKit Classic will be on promotion later in the month and the following packs will all have discount deals available during May:
And finally, we have the NEW 'AppGameKit Unlimited' - a comprehensive, COMPLETE THE SET BUNDLE which includes all the key AppGameKit products. Everything you would need to get started with your coding projects!

In this month's Guest Developer feature we meet Shawn Bower from StarWraith 3D Games.
Shawn lives in Idaho, USA and has been working on games for over 30 years. From a young age space games were a main interest for Shawn and this is a recurring theme in the games he's made during his career. Shawn is currently working on PC space simulations as well as several mobile titles.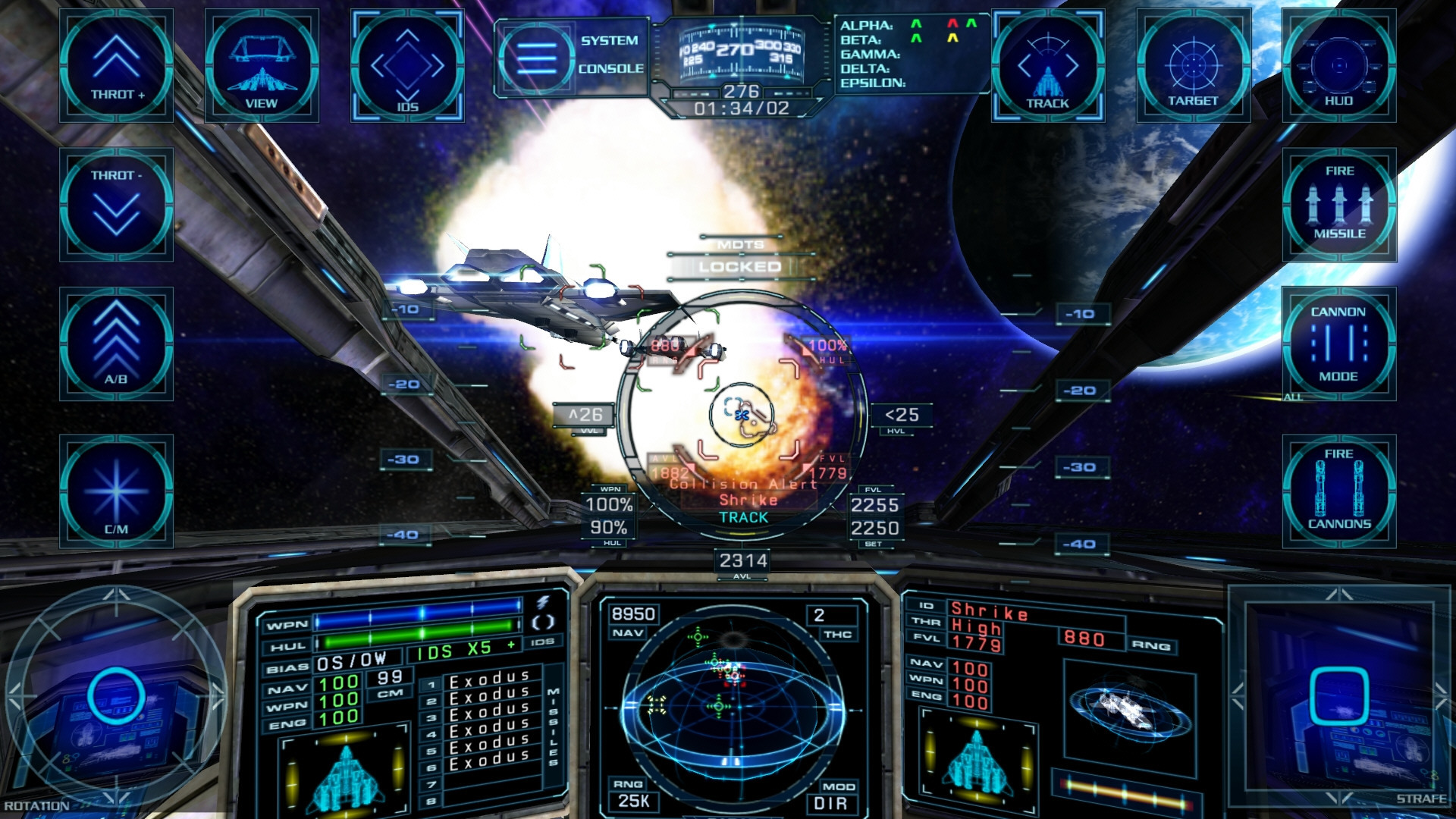 As a previous user of DarkBASIC it was an easy transition into using AppGameKit, porting games from DarkBASIC and starting new projects for mobile devices. Shawn says, "I appreciated AppGameKit's expanded capabilities, including things like integrated file compression, multi-instance audio playback, 64-bit support, and AppGameKit Studio's introduction of Vulkan support."
During the conversion of his PC games he created his own code converter which made the process quicker. Another challenge was adding in a multiplayer system that would work with AppGameKit. There was also an initial learning curve, but thanks to AppGameKit's accessibility, after a few months he felt confident in his ability to develop code solutions and what things to watch out for.
We asked Shawn if he gets help making his games. "I do virtually all of the AppGameKit coding along with much of the shader and other coding work.  However, I want to give a big shout out to Ron Erickson for his help in the past with integrating TrackIR in DBPro which was the basis for the revised version updated for AppGameKit.  And for VR which he also wrote a plugin for. I also want to give credit to Jim Burridge for his help early on getting some of the initial pieces in place a few years ago for migrating shaders and to Jan Bögemann ('janbo' on the forum) for his guidance on some questions I had regarding cube mapping/reflections.  When it comes to art, I've created much of it myself but have also hired out for such work.  I do most of the UI and some model/texture work. Norbert Iacob has created most of the ships, cockpits, and several other structures.  Nikolay Ivliev designed many of the commodity and menu item objects.  I've created most of the audio/sound effects while a few samples are licensed from other sources.  Music has mostly been done by Rich Douglas (richdouglas.net) in recent years with a few songs either created by me or other sources from earlier years.
For games themselves, I'm working on a comprehensive update to Arvoch Alliance for the desktop platform and porting to AppGameKit is a primary part of that effort.  The plan is for the game to migrate to 64-bit and Vulkan along with a number of visual and functional improvements.  The outcome of that update may direct some kind of similar effort for Evochron Legacy.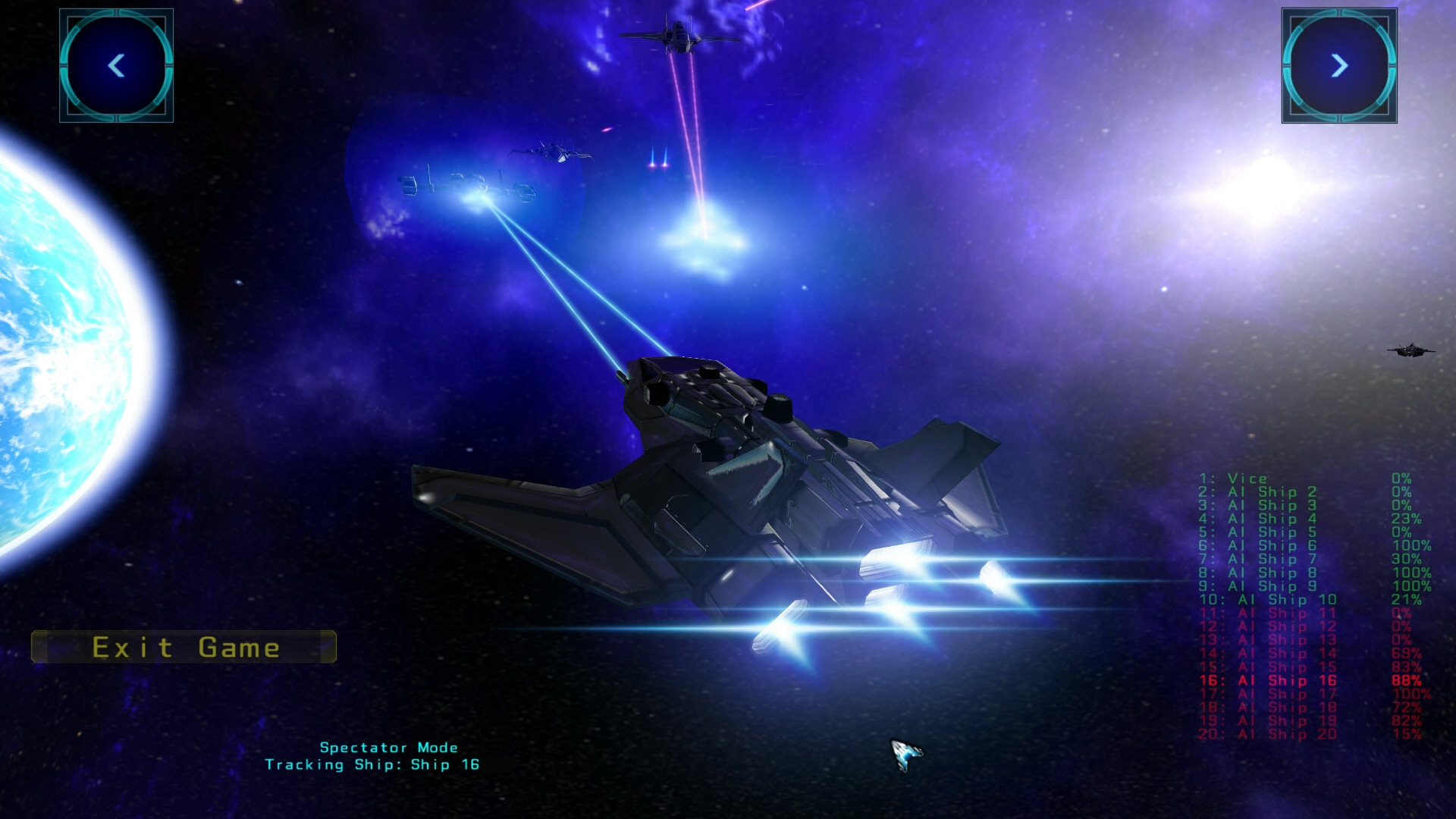 I'm also working on a version of Arvoch (subtitled 'Space Combat') now in open beta, designed for mobile devices.  It features many of the same capabilities and options as the desktop game, but with a touch-optimized interface and rendering changes to better support phones and tablets.  The six degrees of freedom control, zero gravity Newtonian style physics, and advanced combat options of the desktop game are all featured in the mobile version.
I also released and have been updating 'Arvoch Command' which is a real-time strategy space combat game.  This is my first released effort in the RTS genre and is a game I've wanted to make for a long time.  I wanted to create a kind of chess-like game set in space with a consistent set of rules, multi-role ships, and equitable fleet arrangements (without power-ups, levelling, or tech trees, just pure strategy).  So this game features large capital ships (including one command ship used for constructing new ships during battle) along with role-specific smaller ships.  The game has been designed from the ground up for mobile devices, so ship selection, orders, and view control are all handled by touch and the UI menu is adjustable to accommodate various screen sizes.
Other mobile games of note include:
Sphere Sector - a puzzle game involving angles and energy balancing
NormanBerry - an overhead tile-based puzzle game
Aluxiom - a one or two player overhead shooter