In the world of VR, the era of untethered experiences is upon us as new devices promise to unshackle us from our desks. From standalone headsets that require no phone or PC, right through to HMDs that utilize advanced WiDi technology to stream content over the air. We are now seeing devices that one day may be able to do both, operating as both a standalone and a content receiver for the best of both worlds.  One such device that alludes to this future is the Oculus Quest which will soon have the ability to connect to a PC via a USB cable and play VR content, or switch over to its own internal computer and play content natively, and not forgetting the Vive Wireless Adapter which gives you a PC VR experience with the freedom of a standalone headset.
Expect to see more devices follow this trend and watch out for a new wave of virtual experiences that require wide-open spaces in which to play!

The FREE TRIAL version of AppGameKit Studio went live last month and you can download it HERE or on Steam by visiting the Studio Steam Store Page.
Last month we also released a huge update to  AppGameKit Studio. The team are working on some more reported issues and we'll roll these out soon.
All AppGameKit Studio users can now benefit from the FREE Mega Media Pack. If you already own Studio you will find the download in your Products Section or, if you have a Steam copy, then just add the FREE DLC to your library.
October sees the release of a new DLC for AppGameKit Studio – The Particle Editor. The process of particle effect creation is now a cinch with this exciting new tool and it's so simple to export your designed effects and have them up and running in your AppGameKit Studio project in no time.
To whet your appetite here are some screen shots.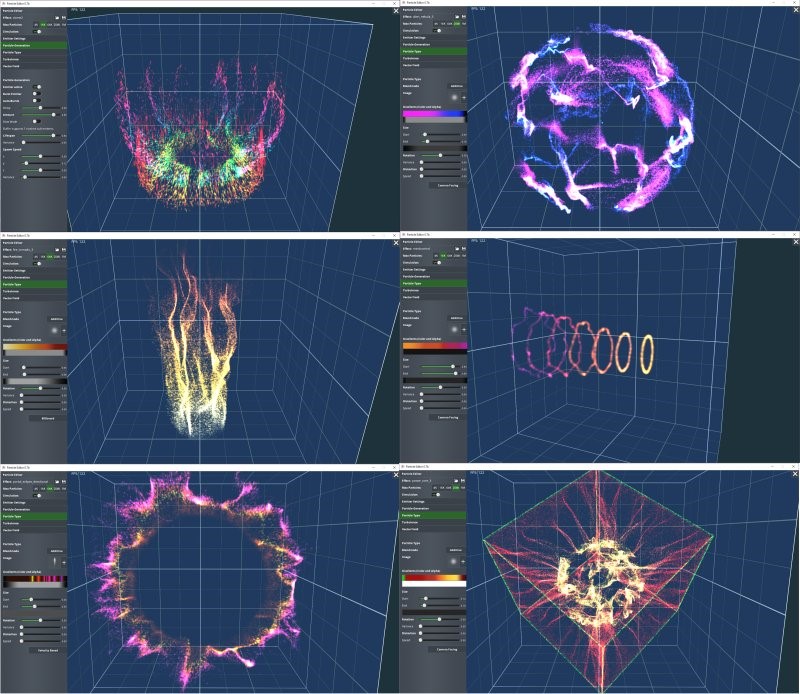 Last month we also released a maintenance update to AppGameKit Classic and October sees great discount deals on a number of Classic DLCs:
MADE WITH APPGAMEKIT......
In this feature we look at some of the great apps and games made with AppGameKit……
This month's guest developer is Hubert Bayre, a French caregiver, working in a retirement home in France, where he takes care of the elderly - the oldest lady is 105!
Outside of work Hubert used AppGameKit to create his application 'hubibox', to give the residents an entertaining activity – adapted, serious, fun games!
As their eyesight is not always so good, and sometimes their hearing too, Hubert plugs his portable PC into a video projector and connects it to a big speaker so the residents can see the app displayed as a large image on the wall. He then plays true or false quiz games and memories games to the group. He has also made a suitable 'joystick' with big buttons from an Arduino kit. He's created his own Bluetooth wooden box that opens with a small gift inside if they win the game. The 105-year-old lady regularly plays his Pacman-style game, as she says "as the young people do" :-D
The content on the app is based on the local history of the town and the surrounding area for education purposes and aiding memory. The older wheelchair users like to see videos from outside, with nature and animals. He also produces calming music along with photo slideshows that the residents really enjoy.
Hubert says, "All this works thanks to AppGameKit Classic, and now AppGameKit Studio. A true multimedia tool kit solution. Team Support and the community is so fantastic! The application becomes more and more complete and is always very stable. I tested it on Windows, Android, Linux and Raspberry Pi. I hope that the video will be more integrated on Linux and Raspberry Pi as well as on Windows or Android – at the moment I use VLC video player as an external application to work around this. I love programming with AppGameKit and it fits my needs perfectly".
For more details about Hubert's AppGameKit projects visit the forum thread here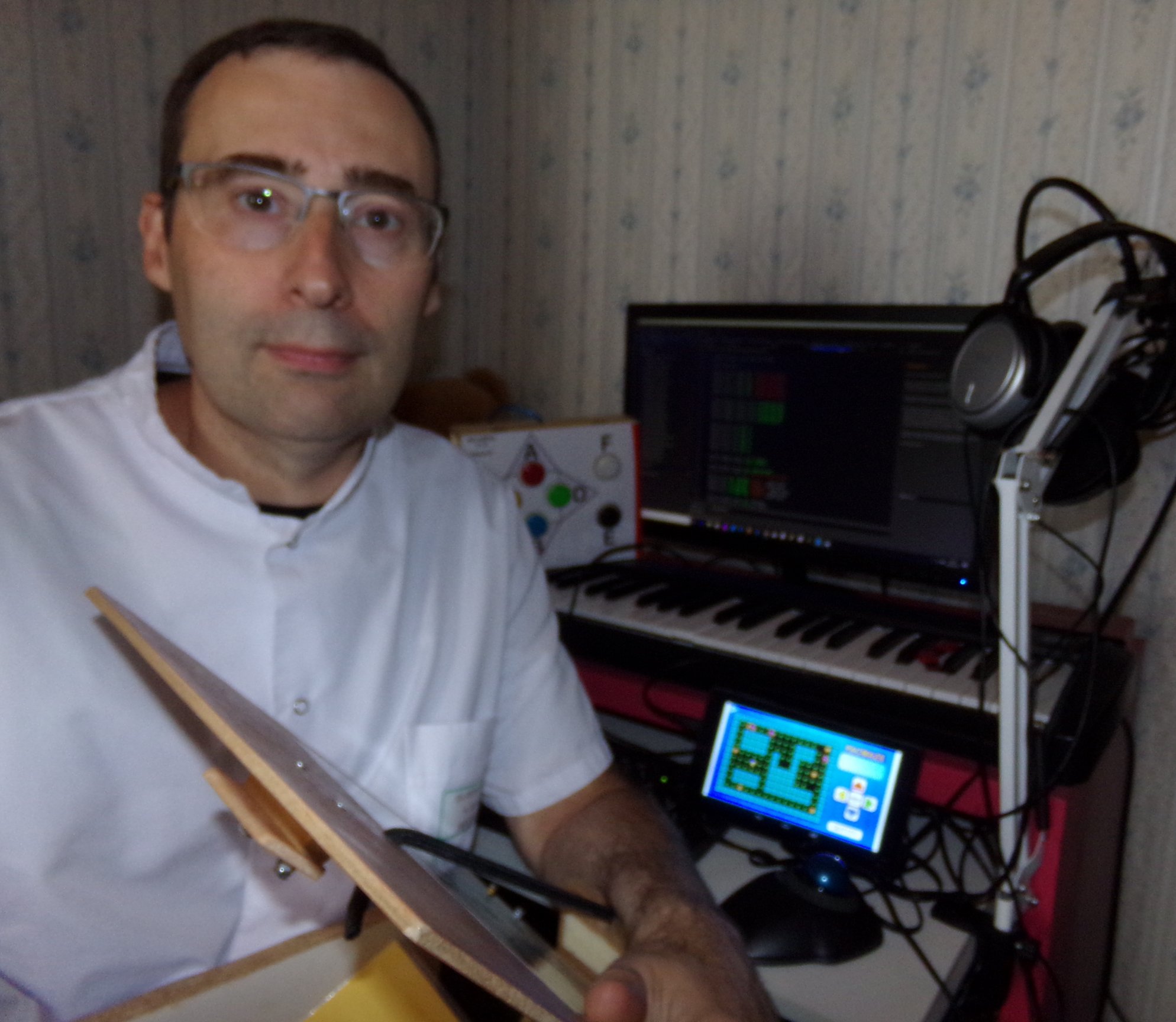 As you may know, we released our latest September update with the theme of Performance Improvement, and boy what a response!  It seems we managed to accelerate almost everyone's game levels with this update, in large part thanks to the amazing work of our community helper Preben, who dived into the code and improved how the shadows and static objects render.  The bottom line is that on our dev machine here at TGC HQ the Big Escape level DOUBLED in speed!  We have had bigger updates in the past, but we feel this one is certainly one of the most significant this year and we are pleased you will be able to make faster games with GameGuru going forward.
Don't forget to check into our GameGuru Tutorial Videos which explore GameGuru in more depth. We're tackling the art and science of importing models, how to create standalone games and we investigate some of the more complicated aspects of game development.
GameGuru DLC
This is going to be a great month to grab some reduced price DLC – these are all on sale at some point during October:
AND look out for the release of a new GameGuru DLC in October, containing top AAA assets ready for your next game making project. These items will be game ready, fully PBR textured and suitable for a variety of game ideas. Watch this space!
An Introduction to GameGuru – your start to finish guide to making and selling a game in GameGuru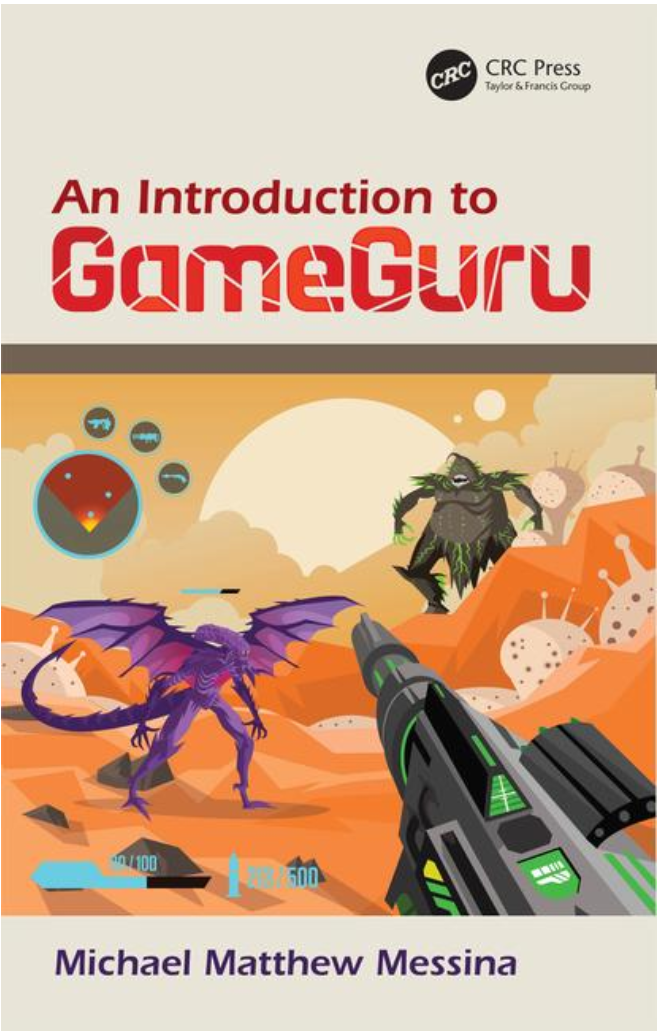 Finally, Michael Messina's (aka Bolt Action Gaming) book An introduction to GameGuru is now on sale. It's the first start to finish guide for making and selling a game in GameGuru - 426 pages with a significant error index, Lua, FPI Guide and 20 plus chapters on GameGuru and Game Development in general.

The assets (including demo maps, character creator addons, custom weapons, custom static entities, scripts, skies, textures and some generously donated other materials) are all available for purchase via the Store and there are free entities, models, and the like available with the book at An Introduction to GameGuru
And if you have already purchased the book it would be great if you'd stop by the listing on Amazon and write up a quick review of it (please) - Here's a link to make it nice and easy ?
And finally………meet Meash
Being the older guy in the team at TheGameCreators, Meash grew up in the 60's, which he says was an amazing decade here in the UK. Music and those 60's hippy days connected him with something more exciting than the humdrum of work that was to initially follow his youth, and, coupled with his love for football, gave him an extra zest for life.
Fast forward a good 50 years, and he's moved on in life - initially qualifying as a chartered accountant then quickly moving on to the crazy life of running Europress, which in the 80's/90's grew to become one of the largest software publishers in the UK. It was at Europress that he got involved in game making software with STOS, AMOS, The Games Factory & contract working with Lego Mindstorms. Many long hours ended with the sale of the business to Hasbro, one of the largest toy companies in the world. A few years break in Thailand developing a boutique resort then took Meash away from the UK for a while, but the lure to come back home to the UK was always there!
Some friendships last a lifetime and Rick Vanner, Development Director at TheGameCreators & Meash kept in touch, resulting in Meash joining TheGameCreators in 2012. This brought him back in touch with friends from the past - Lee, Rick & Mike - and right back into game making and a software industry that was rapidly moving into the mobile app market.
Meash says, "TheGameCreators is a growing business and I enjoy the challenge of finding our way through the rapid changes that anyone in this industry faces. We know we can't sit still and at times the path for a business can be a challenge, but we have a dogged determination to make sure all our products are successful. My role requires my accountants head on to deliver the numbers needed to sustain a solid business, and my time developing and building our strategy & sales channels. Our customers and communities are the most important aspect of our business, so never a day goes by without readings reviews and seeing what is happening around our products & in our forums. Your voices are heard!"
Aside from work Meash still enjoys travelling to some of the less developed corners of the earth, at times a far cry from the virtual computer world that is becoming part of his day to day business life. But the way technology is developing maybe one day they may not be so different!