The big blockbuster games of E3 have wowed gamers worldwide with their amazing visuals, massive scope and bleeding edge tech. These huge titles are created by the world's best game development talents with specialists in coding, animation, modelling, sound design, music composition, game design, project management, translations and testing. The top titles have teams that comprise of hundreds of devs to make the magic happen. If the blend of team members works out then they have a smash hit and we all benefit from their hard work by enjoying their great games.
While Hobbyist and Indie devs might feel intimidated by these industry leading titles there's plenty of room in the ever-expanding games market for new and unique ideas. You just need to look to the top titles in the app store charts to see plenty of smaller games that can be coded by an individual or small team. It's important to add 'polish' to your games and keep iterating on them when you hear feedback from testers or real users.
There's no formula for success in the app stores but you can improve your chances by ensuring you cover the important areas: Great gameplay, good quality graphics and sounds, works well on any device, clever design, unique idea, a high level of polish. So, work on that great app idea in your head, make it real and publish it, who knows where it will take you!

Despite Vulcan playing hard ball, we are pleased (and relieved) to say we are on schedule to launch AppGameKit Studio on or around 23 July!
We are extremely grateful to everyone who pre-ordered and hope the extra wait is very much worth it ?
A big thank you again to those of you who fed back on Alpha issues and gave us ideas and input for additional features. We have a long list for V2!!
However, by popular demand, we've added a new preferences option to V1 that lets you define any of the IDE editor colours. Set colours for the command keywords, identifiers, comments, the background, the cursor and more! If you create a cool style you can export the setup to the clipboard and share it with other users as a simple text file.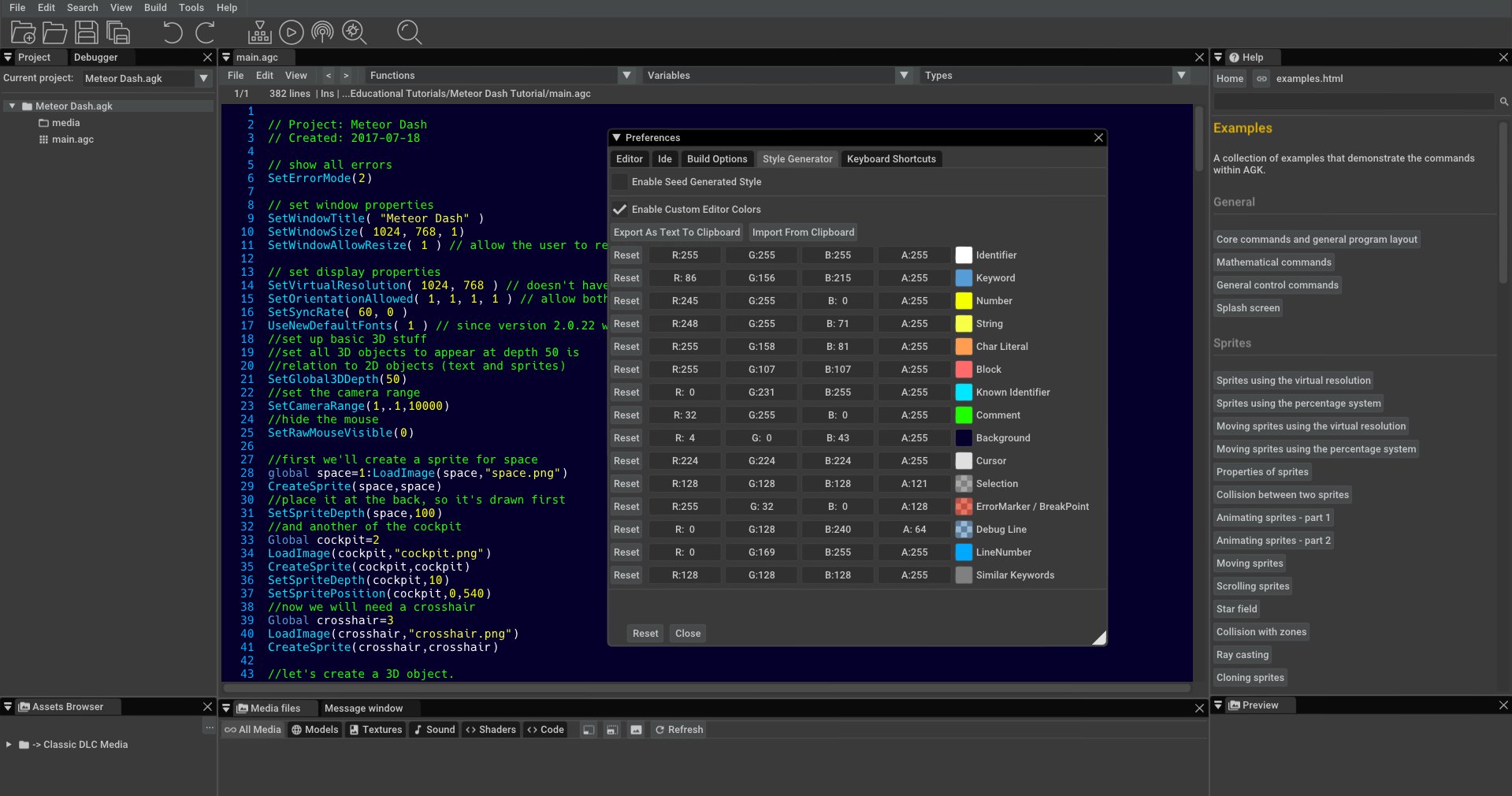 We really hope you like AppGameKit Studio and look forward to your feedback once it's live ?  

If you are a frequenter of the GameGuru forums, you will most certainly have enjoyed the recent flurry of bug fixing activity in June, and we are looking forward to continuing this activity in July as we hunt down and fix the issues you have reported using the GitHub issues tracker system. So far we have fixed a large number of issues and the total remaining bugs count is dropping nicely; and it's great to see the community get behind this effort with additional testing and clarification to ensure that stability and predictable functionality remains a top priority.
You will also notice we've kept our feature development separate from the main release, a decision we made at the start of the year so as not to introduce bugs relating to fresh off the line features. Instead, we will incubate these new features in a special beta build group until such time as they are 'fully-baked', a term which attempts to encapsulate the idea of a rounded set of functionalities for the feature being introduced. Or to put it another way, we will only release it when it does everything you would reasonably expect from the headline feature.
You may also have seen our new YouTube Tutorial Videos start to appear in response to the communities need for more help when using the software, especially for new users who might not immediately discover the depth of features available in GameGuru.
If you have anything specific you think we should cover, specifically for the new user who might want to learn more about the less-known capabilities, do let us know through the usual social channels or directly through YouTube comments, we are always listening and would be happy to provide the help you need.
GameGuru DLC
We have lots of promotions planned for July including cool discounts on:
If you are planning to make a game in any of these genre's, keep your eye out for announcements on these DLC to build up your game asset library ready for your next game making projects.
You can also find great content in the community forums and the Asset Store, which is always available by clicking the bottom left store icon in the main editor.
We have been putting feelers out to find out what kind of DLC you would like to see (and buy ? ) in 2019 - if you have any ideas (in addition to the Alien Creatures and assorted Character Packs that have already been suggested) feel free to join the forum posts relating to this and let us know.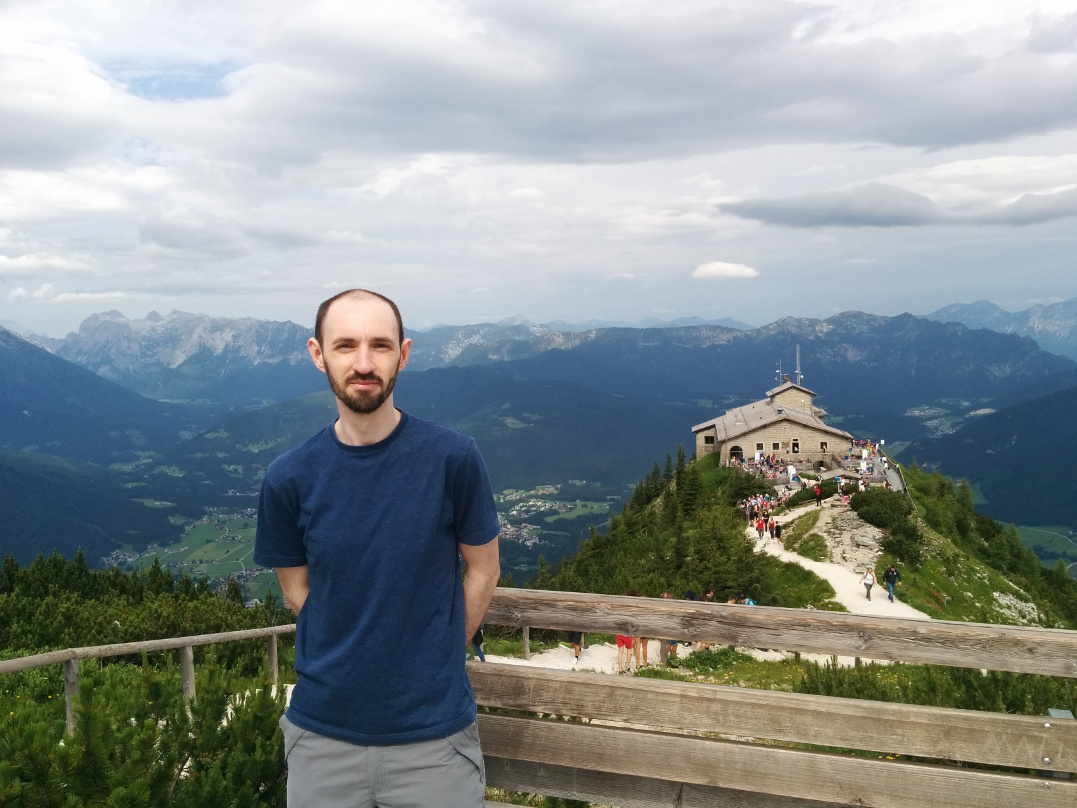 Paul has been part of the TheGameCreators community since the DarkBasic days when he created the Sparky's collision DLL for DarkBasic and DBPro. He has since become part of the TheGameCreators team, working on products such as DarkAI, DarkLights, DarkShader and AppGameKit.

Paul specialises in the technical challenges that come up during development; like trying to get the best performance whilst keeping things easy to use, and making things run on the various platforms and devices that we now support. He enjoys finding 'elegant' solutions to problems and has most recently been designing the new Vulkan rendering engine for our AppGameKit Studio product.

Away from work he likes to tinker with microcontrollers, having been bitten by the Arduino bug, and occasionally gets outside to travel.