With the advent of the new XBOX Series X and PS5 launches, and the global uptake of ever more powerful mobile devices, you would wonder what future the PC has.
Earlier this month, in a Silicon Valley kitchen owned by the CEO of NVIDA Jensen Huang, the virtual release of the new Ampere GeForce graphics cards blew us all away with its staggering stats. The chips are manufactured at 7nm, feature second generation consumer ray tracing and have third generation tensor cores for even faster and more efficient AI learning and scaling.
All these stats don't mean a lot until you watch the NVIDIA launch videos that show off just what these new cards can do. The future looks to be real time ray tracing and it's now looking affordable!

It was a hive of activity in the final month of GameGuru MAX development as we switched from Alpha to Beta builds, and the product leapt quickly past the last few hurdles to produce a version ready for release.
From our long experience with releasing game making tools, we took the decision some time before September that we would continue working at full steam far beyond the official release date.
Getting everything running in our small lab was only the first step, and it was clear that the rigorous trials would begin once it hit the real world. It was for this reason we adopted the 'Early Access' moniker, to acknowledge and share the community view that the product should not be declared '100% complete' until it does 'everything it says on the tin' and meets or exceeds the expectations created when looking at the GameGuru MAX product page.
We hope you've enjoyed the journey so far through the early builds, and we welcome you to join us on our continued adventure to forge a game maker you are proud to call your own.
Catch up with GameGuru MAX  development and Beta progress with our weekly live streams every Wednesday at 4pm BST on the GameGuru YouTube Channel!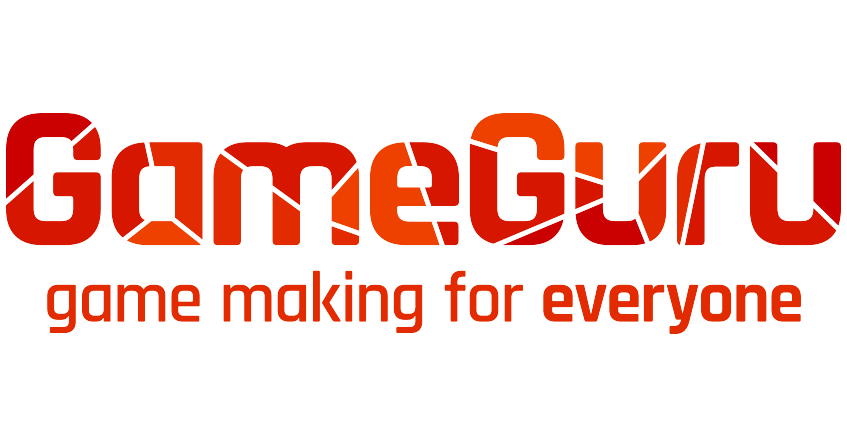 As you can imagine most of our activity in September was focused on GameGuru MAX related duties but that did not stop us improving the common core source code benefiting GameGuru Classic as well as GameGuru MAX, specifically cleaning up code and making sure it can be maintained for a few more years.
We also had a great promotion at the start of the month by giving away GameGuru for a few days on Steam and the GiveAwayOfTheDay website, which combined to add over 200,000 new potential users to the GameGuru universe.
Hopefully, some of these will convert into DLC sales and GameGuru MAX upgrades to keep the development coffers flowing, allowing us to continue with a strong dev team.
Finally, as always, we continue to scout for new DLCs from third parties so you are never far away from game-ready content you might need for your game making project. If you are in the market for some new assets, here are some of the promotions out in October:
Finally, if you're looking for something NEW for your games take a look at our new Furniture Pack

As mentioned last month we're planning an update for AppGameKit Studio in November – so please log any issues on the AppGameKit Studio issues GitHub page so we can do a clean sweep :-)
If you're thinking of purchasing AppGameKit Studio in the near future then make a note for the 12 October when the core product will be discounted by 50% for two weeks!
If you've worked on a AppGameKit project and would like to show it off to our great community (and further afield) please do load up your app or game to our Showcase page!

We recently offered AppGameKit Classic for free on Steam. If you're one of our new users and would like some great deals on our DLCs then check these out!
Giant Asset Pack 1 - on offer from 12 October
GameGuru Loader - discounted until 19 October
Shader Pack - on offer from 12 October
Sound Library - on offer from 12 October
PLUS there's always the AppGameKit Unlimited Pack - this comprehensive, COMPLETE THE SET BUNDLE includes all the key AppGameKit products. Everything you would need to get started with your coding projects!
Michael (aka OldFlak on the GameGuru forums) lives in Tasmania, Australia, and has been having quite some fun getting a feel for GameGuru MAX.
OldFlak has been testing out GameGuru MAX using existing media he has custom made for Naelurec.
OldFlak prefers to get media into the engine via good old File Explorer – simply copying the media to the right location and it's impressive how GameGuru MAX handles this.
This screenshot shows some nice results with very little effort. It should be noted that the textures for the models used here were created for GameGuru Classic and have not been tweaked in any way to cater to GameGuru MAX's new texture format – but GameGuru MAX just creates (on start-up) the required files from the supplied textures used for Classic – beautiful!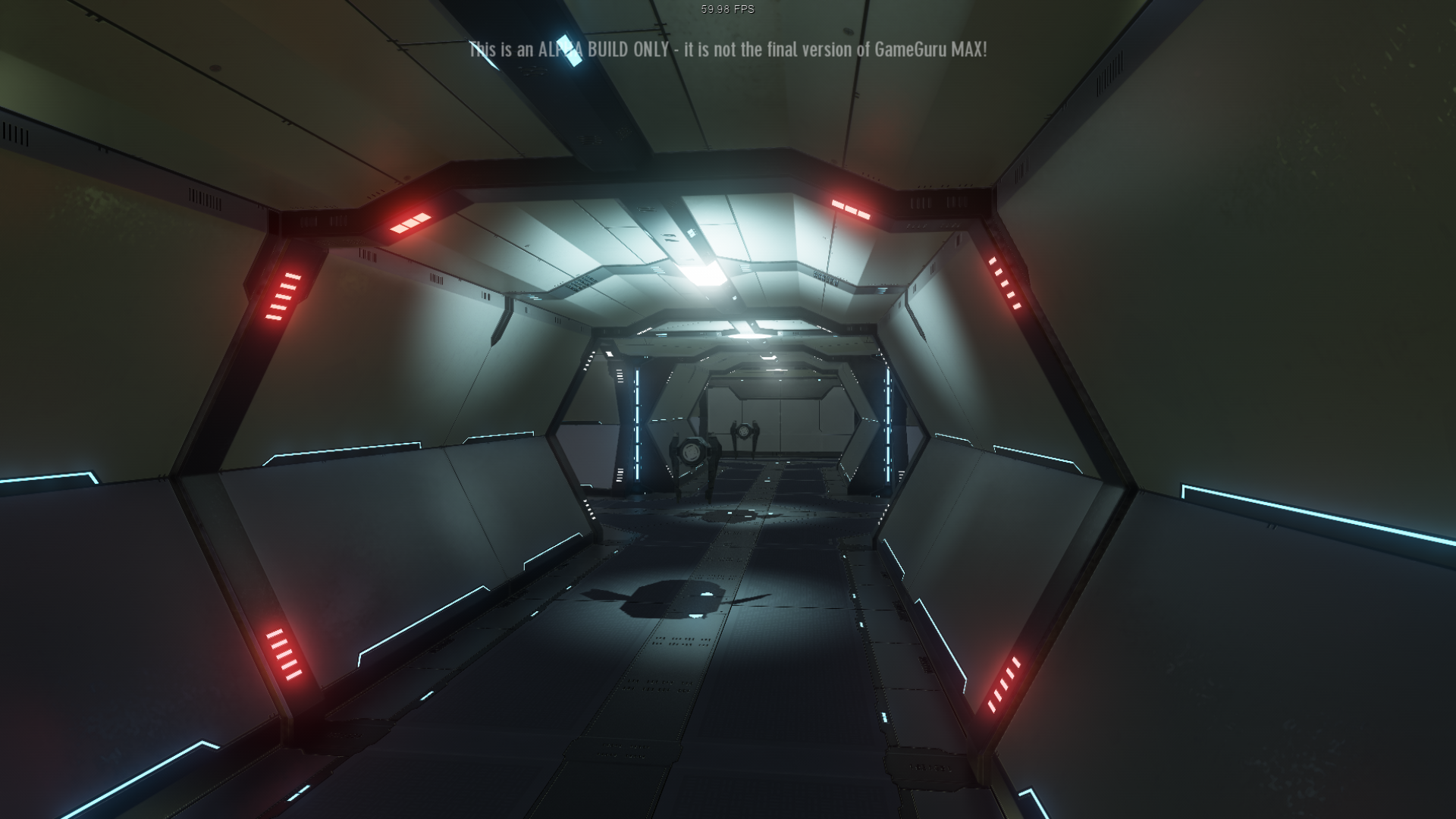 Creating this scene was quite easy to do and only required a few tweaks via the Entity Properties tab. So, after placing the entity, simply check Enable Custom Materials and change the Emissive value to
enhance the output of the emissive texture. Place a couple of lights and hit the rocket icon to test the level.
Tweaking the Emissive Colour is easy as well. The red lights on the Corridor Support are by default white on the emissive texture, but just changing the colours using the emissive colour picker can achieve plenty of variation for the same models in the scene – simples!
OldFlak says, "I often say on the forums "Just Make GameGuru MAX Great" and it feels now that it is indeed shaping up to be able to achieve some awesome visuals. I'm looking forward to further updates as the TheGameCreators team put them out."