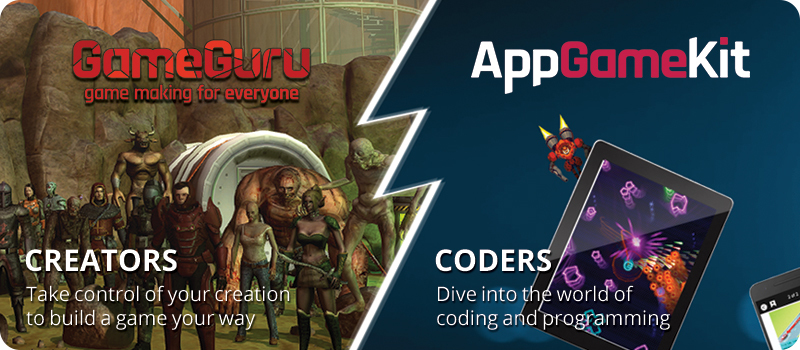 TheGameCreators newsletter #4 – February 2019
With exciting changes to both AppGameKit and GameGuru on the cards lets dive right in and tell you our news…….!

We are super excited to announce AppGameKit Studio - the natural successor to AppGameKit!
We've re-imagined the game development user interface with an all-in-one work space where you can drag & drop assets to visualise your scenes, code with AppGameKit Script, easily browse app media assets, run live debugging sessions, access online help and lots more!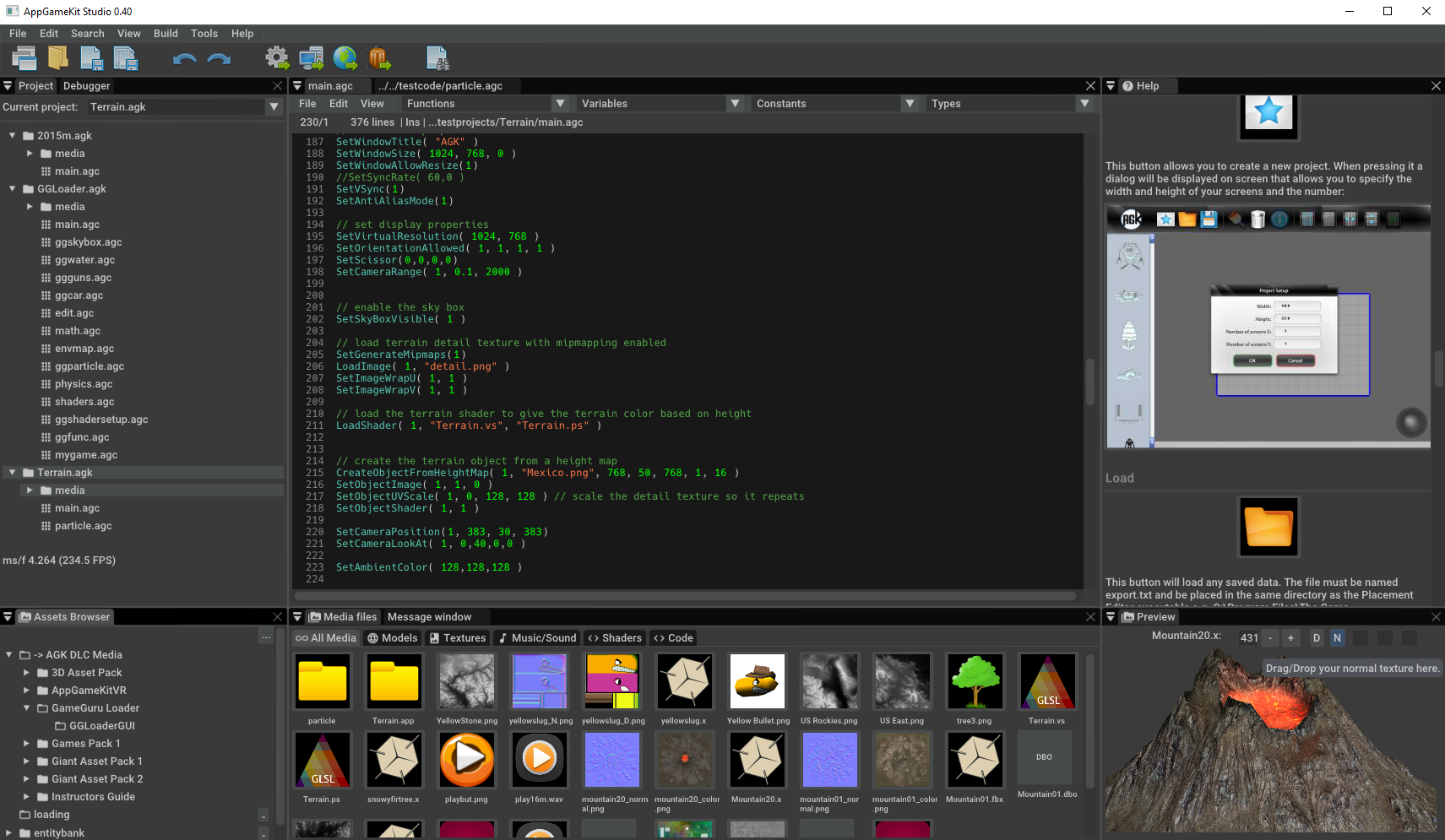 AppGameKit Studio features a new Vulkan rendering graphics engine that will bring improved speed performance to your apps.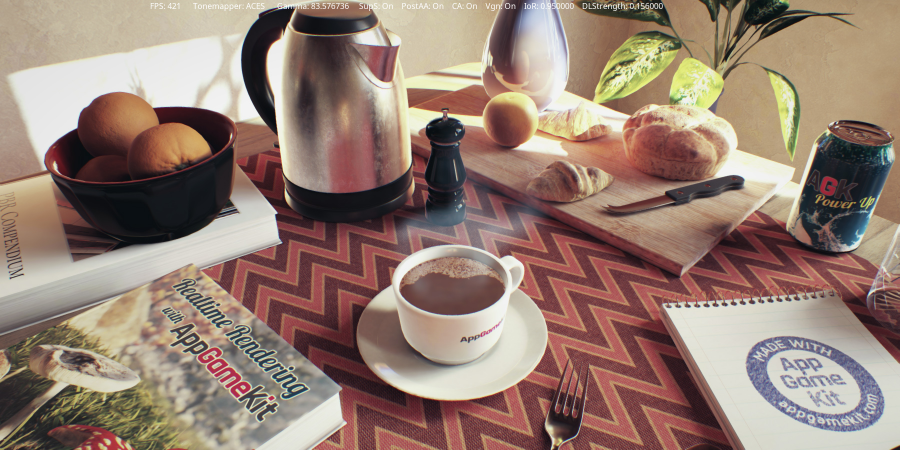 It will work on Windows & Mac platforms and will export to Windows, Mac, iOS and Android.
AppGameKit Studio will be launched in June 2019 but as a thank you we are offering our community some great discounts as we lead up to its release…..
Early bird ordering will give you the best deal on the AppGameKit Studio launch price of $99:
Order during March and save 50% - $49
Order in April for a 40% discount - $59
Order in May to save 30% - $69
Watch out for our comms towards the end of February with details of how to pre-order and save money on the NEW AppGameKit Studio
AppGameKit DLC news
The Giant Asset Pack 1 receives an update this month with a range of UI graphical assets to help you improve you app menus and buttons!
AppGameKit on the frontline of horse racing technology…….
We've been working with Equinity Technology Limited to help them develop equinITy, a leading-edge app technology for horse trainers and owners.

equinITy is a web-based horse welfare, training and yard management tool which provides a unique overview of a horse during training – all in real-time! The custom-designed app provides heart rate, speed, split times, location and stride analysis to the trainer's mobile device for instant viewing so they can optimise the training schedule for their horses.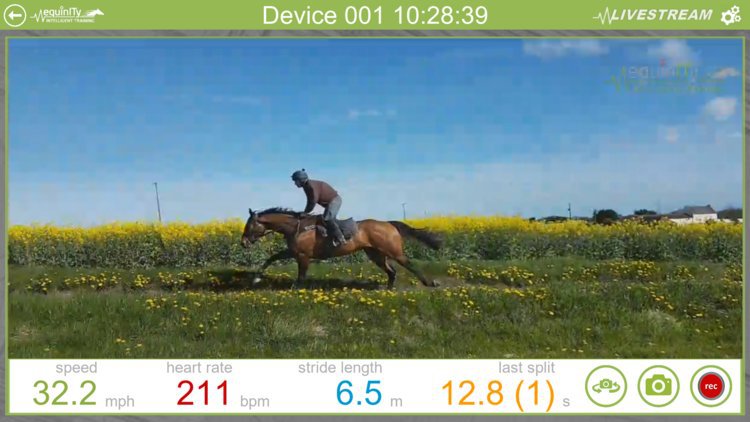 Take a look at how equinITy works - equinITy in action
Paul Shields, Director of Equinity Technology Limited, said "This use of the AppGameKit platform demonstrates how incredibly versatile it really is, with almost unlimited possibilities."

We have a few changes for GameGuru this coming year too! The first being an improvement in the quality of DLC updates, so instead of just PBR texture conversions you will now see either improvements or complete replacements to the model geometry, and in some cases higher resolution PBR textures.
We will also be separating the GitHub repository into two branches, one for mainstream fixes and improvements, and the other for new features. In this way we can dedicate more time to new feature testing before they make it into the final product, and at the same time focusing more core time into fixes and tweaks of existing features.
Finally, we are still looking for freelancers to help on the tweaks side of the engine which is something we would really like to focus on in 2019, so if you have C++ skills and want to give it a try, please do contact us through our support system or at https://www.game-guru.com/contact
GameGuru DLC news
As mentioned above the DLCs are getting more than a PBR makeover now, so look out for February updates to:
Sci-Fi Mission to Mars Pack
Mega Pack 3
Melee Weapons Pack
STEAM LUNAR SALE
Just a reminder - tonight sees the start of the Lunar Sale on Steam with discounts of up to 60% on GameGuru and AppGameKit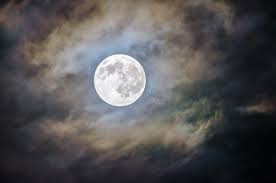 And finally………meet Teddy
We're introducing you to the characters behind TheGameCreators. Each month we'll feature one of the team – this month meet Teddy…
In life it's important to have a routine. For Rick, Teddy is very much at the centre of his daily routine and has been for the last 12 years. As soon as Rick is up, showered and eaten breakfast Teddy (and Rick!) is ready for his first walk of the day. Without Teddy Rick says he would probably spend far too much time in front of his PC monitor and not enough time accumulating steps to keep fit.
On their walks Teddy focuses on sniffing and his doggy ablutions, while Rick ponders plans for our various software projects.
To see the big picture you need to step back and take time to think. Rick shares his best ideas with Teddy who usually looks back at him with his big black eyes in confused thought!
As Ricks office mascot Teddy is a great companion, who keeps him firmly grounded (Ed – no mean feat!) and focused (on walking!). Even the cats who joined the Vanner family four years ago love Teddy ?