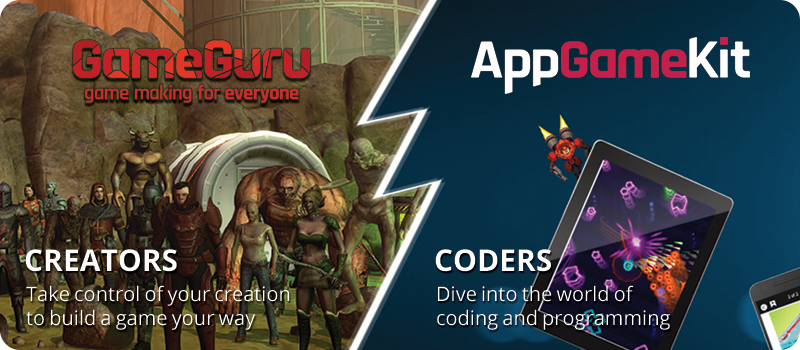 Happy New Year! Wow - 2018 went fast! December brought us an early Christmas present when Apple named our Driving Theory Test Kit app (built in AppGameKit) as their top paid for app for 2018!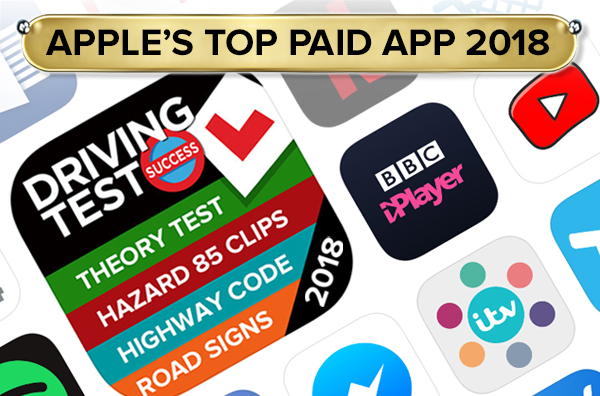 Fortnite was, predictably, their most downloaded free game of the year and WhatsApp was their most popular free app. Not bad company to keep ?
A BIG thank you to all the devs who have worked on the Driving Theory Test Kit app and of course to anyone who has downloaded the app. We look forward to helping more learners to pass their Theory Test throughout 2019 :-)

The recent November update has gone down very well with a host of new features and key fixes to the core product. Our unofficial thermostat Bolt-Action Gaming even went as far to suggest that, together with the community engagement this last year, we have probably done more in the last 12 months than the last five years combined. Though a fun exaggeration, it shows the amount of work we got through in 2018 and we are looking forward to bringing you more community-centric improvements in 2019.
We don't want to tip our hand just yet, but we have some cool ideas for 2019. In the meantime you won't be disappointed with the ongoing efforts by the fantastic GameGuru community to keep this engine moving along with popular artists pitching in to bring the legacy models closer to the PBR (Physically Based Rendering) standards we expect for our games and tentative increase in freelancer activity since we opened up GameGuru to GitHub so anyone can join in the development effort.
GameGuru DLC news
In case you missed them, we launched two new DLCs before Christmas - the Cold War Pack and the Abandoned Apartment Pack.
The Cold War Pack contains over 4GB of assets that give you an entire underground tunnel system to play with, and relics of the cold war as scenery to decorate your levels with.
The Abandoned Apartment Pack contains everything you need for a long-forgotten abandoned apartment, perfect for post-apocalyptic dystopian genres!
We have a host of DLC updates planned for January including updates to both Mega Pack 1 and 2, Death Valley Combat Pack, Antiques in the Attic Pack and the Construction Site Pack.
We have also listened to the community and decided to hold back on Mega Pack 3 updates until we have converted the entire DLC to use smoothing groups for models which will help them look better when PBR textures are applied.

We rounded off 2018 with a final update for AppGameKit that included some cool new commands such as GIF support for loadimage and the ability to play YouTube videos in iOS and Android apps.
We are in the midst of a grand plan to improve and maintain AppGameKit in 2019 and will bring you news of what we're planning in the coming months. Watch this space!
AppGameKit DLC news
January sees an update to the Giant Asset Pack 2 with new 2D space strategy assets, including space ship fleets, planets, HUD, star map and more!
And finally………meet DAJ
 We're introducing you to the characters behind TheGameCreators. Each month we'll feature one of the team – this month meet DAJ……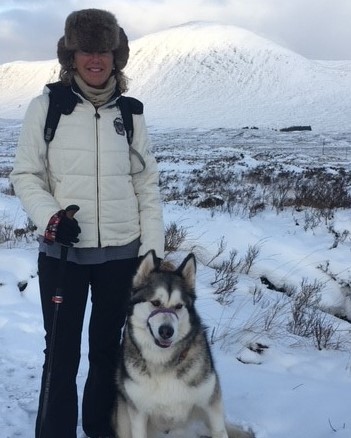 DAJ is our Marketing Guru – she joined TheGameCreators in 2013 having previously held senior marketing and business development roles where she focused on brand development, digital marketing, communications and client service. Her range of marketing skills have brought very practical changes to the way we present and promote our product range and her strategic input on business development has been invaluable in determining where we focus our limited resources.
DAJ keeps us on track with focus, commerciality and accountability in all things marketing!  She is also our 'Brand Police', Editor in Chief of our e-newsletter and Champion cat herder ?