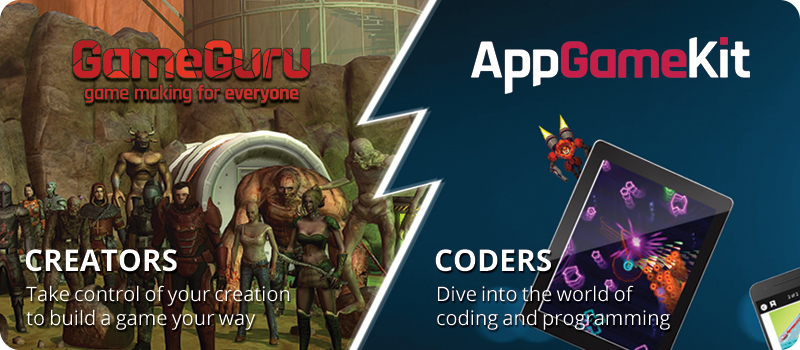 TheGameCreators Newsletter #2 – December 2018
Welcome to the second edition of TheGameCreators newsletter and thanks for the kind words about the return of the newsletter – no pressure now!
We're covering stuff we think you'd like to hear about but if there are things you'd like us to cover just let us know at daj@thegamecreators.com
We'd like to give you a job to do too! Can we encourage everyone (yup everyone!) to submit their games and/or apps to our 'Showcase' pages for AppGameKit and GameGuru?  We love to see what you've created and so would others – show them off at:

Last month we released a new version of AppGameKit that added improved support for the latest version of the Mac OS (10.14). With the help of forum developer Preben we also included a range of new commands covering these areas of the AppGameKit engine:
Improved drawing performance of objects when they are not visible or there are no lights
The sorting performance for transparent 3D objects has also seen a speed improvement
CreateObjectFromRawHeightMap was added for support of .raw and .dat 16-bit height maps
Mesh visibility can now be controlled with SetObjectMeshVisible
You can now set collision detection on or off for a single mesh in an object with SetObjectMeshCollisionMode
Two new Texture commands GetObjectTextureName and GetObjectNumTextures let you read back the object texture name and how many textures an object has
There were a number of other improvements and you can view them all HERE
AppGameKit DLC news
Two great updates to AppGameKit DLCs this month! 4th December sees an update to the Sound Library. 30 new sounds with a Christmas theme; from Santa's sleigh to charming Christmas bells. Then the Giant Asset Pack 1 gets an update on 11th December with the addition of two new projects, Labrynth and Block Lifter 3, with full source code from community user fubarpk.
A BIG thanks!
Yes – a BIG thank you to the AppGameKit community! We asked in a forum post for your ideas/suggestions for marketing ideas. We're not cheapskates but marketing any software product when you're up against the big boys all the time is sometimes soul destroying and can quickly empty a bank balance, so we asked for any ideas/suggestions as to how we could get the AppGameKit name out there.
As a result we've got a list of ideas as long as your arm! Some a bit whacky – but hey we never shy from whacky! And some we can totally put into action. Thanks to everyone who came back to us – really appreciated – and we're on it!
AppGameKit Mobile
Do you know you can code 'on the go' with AppGameKit Mobile? Build your apps, demos and games wherever you are!
This totally free (yes FREE!) version of AppGameKit lets you code using the normal AppGameKit script language, and then compile and run your projects directly on your mobile device. The app comes with demos and examples to help new users discover just how easy the programming language is to use.

Thanks to everyone who took part in our recent survey and for letting us know what you would like to see next!  At the end of the survey we asked a few questions about Steam Reviews and, given the overwhelming response about creating your own Steam review, we wanted to reach out and ask if you haven't done so already if you would post a review on Steam for GameGuru.
Steam reviews really do help - they help grow our user base by informing the Steam community what they might expect when they try game making with GameGuru.
If you have five minutes to spare, we'd love to see your Steam review on the GameGuru page and, if you like, we have a nice shiny badge for your forum profile. If you do post a review please send us your forum name along with a link to the review to lee@thegamecreators.com and we'll ping the badge your way.
GameGuru update
As you may know we recently released the next major update to GameGuru, which includes improvements to model handling, importing, particles, physics and the one everybody has been waiting for, improved A.I. All you need to do is go to Steam and launch GameGuru to check out the latest version. Enjoy!
GameGuru DLC news
As Christmas draws near, we offer up a selection box of updates AND two brand new DLCs!
Santa delivers December updates to six of our most popular DLCs:
Sci-Fi Pack
Mega Pack 3
Enhanced Weapons Pack
Melee Weapons
Enhanced Weapons
Buildings Pack
Santa and his elves have been hard at work preparing two new GameGuru DLCs for this side of Christmas - the Cold War Pack and the Abandoned Apartment Pack.
The Cold War Pack contains over 4GB of assets that give you an entire underground tunnel system to play with, and relics of the cold war as scenery to decorate your levels with.
The Abandoned Apartment Pack contains exactly what you might expect in a long-forgotten abandoned apartment, perfect for post-apocalyptic dystopian genres and incidentally, some of the very best quality PBR assets you will find in any asset store.
And finally………meet Jack!
We thought you might like to meet the characters behind TheGameCreators. Each month we'll feature one of the team – meet Jack…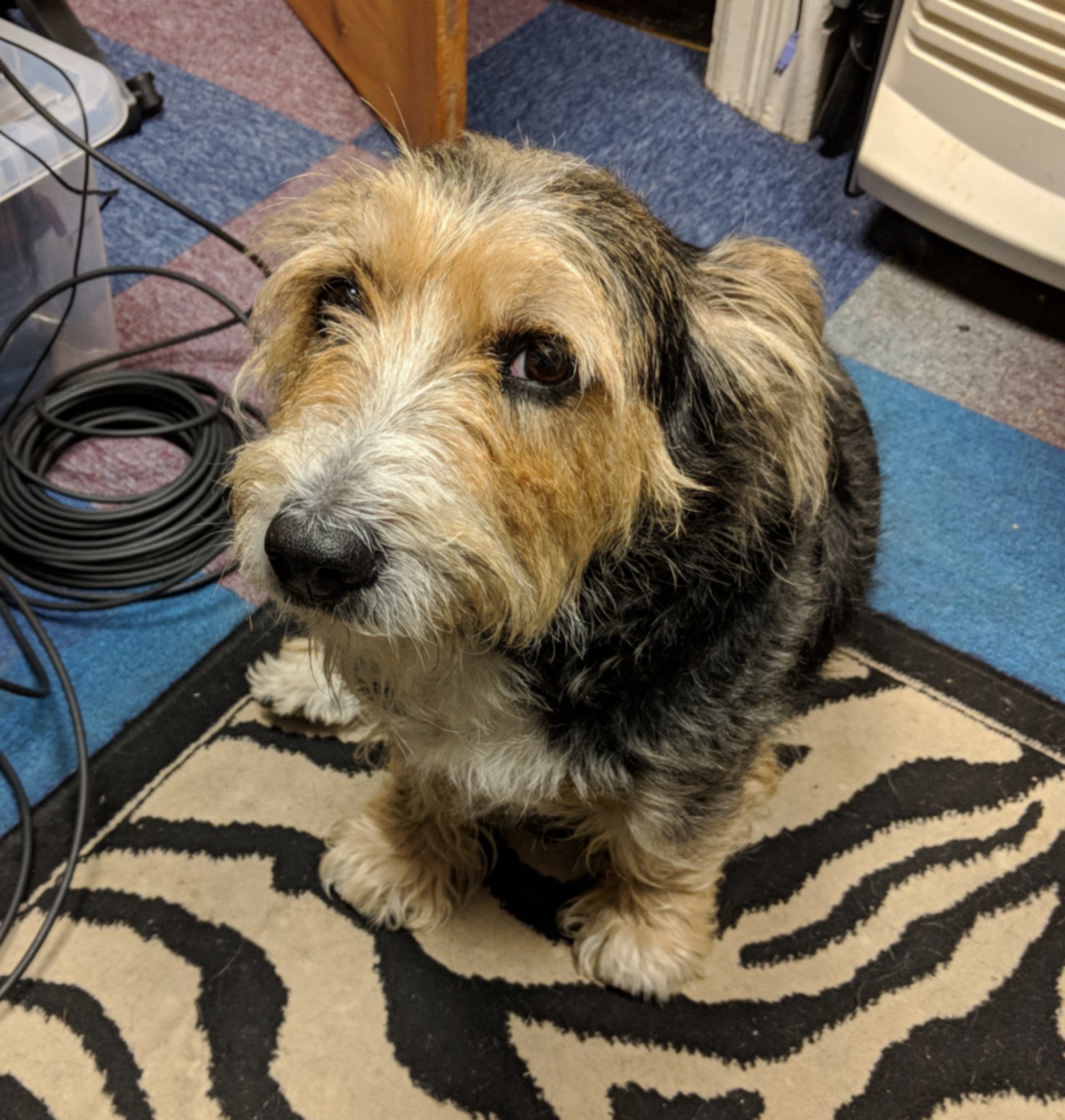 Lee's faithful companion makes sure he operates at peak efficiency, monitoring BMI levels and ensuring that every opportunity to exercise is taken. After a restful night and early start, Jack harries Lee to the kitchen to check on important matters such as water and food levels, and to make sure that the pesky cat has not eaten from bowls designated to the canine kingdom. In the evenings, with the assistance of extremely large 'cow eyes', he secures a very long walk around town, making sure all is well, and checking the local population for contraband such as dog treats and pork scratchings.