If you cannot view this newsletter correctly, click here to view it online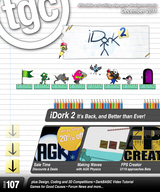 This is the time of year where I get to take my games out to the local community and use them to raise a small amount of money for schools and churches. As well as helping out locally, I get some great feedback too, which I will share with you.
The first thing that I realise each time, is that talking to people is the best way to improve your product. Forums and internet chats are good, but a face-to-face session is even better. One of my customers even identified the cause of a bug for me, no technical expertise required. A casual throwaway comment - "The player is holding the mouse down as the game ends when it crashes" - and it was fixed in five minutes. I also get lots of ideas for game improvements and new features.
You'll also find your demographics at a venue like this. My Christmas-themed Pile 'Em Up game (download for free here) attracted far more younger players than previous games, even though it was harder to play. Displaying my prizes for the day of copies of My Doodle Game, I quickly established that girls of all ages were instantly attracted to the idea of drawing a game and sharing it with friends, more so than the boys. I also found that schools could see the merits as a teaching aid, and that parents wanted to "install and check suitability" of My Doodle Game for their children. Despite the install taking less than five minutes, I had a report that one parent spent over two hours ensuring it was suitably installed and running, and had a very nice game at the end of it!
During this season of goodwill we have an article about the Million Makers Project, lots of ways to win software and other prizes, and ideas for your loved ones to treat you with lots of discounts and deals! You'll also find some treats under the tree by way of FPSC updates. Have a great festive season and we look forward to serving you in the New Year!
Until next time, and next year

contents
(1) iDork 2 (2) AGK Offer (3) App Game Kit (4) Prototyping in DBP (5) Fire Sale (6) TGC AppUp Dev Group (7) The Mobile Game (8) FPSC Mega Deal (9) TGC Store (11) 3D Compo (12) From the Foruims (13) Winner
iDork makes his return
iDork is back, with more features, more levels and more fun than ever! Watch out for his release in December on the iOS app store, just in time to treat you and your family for Christmas. The new version shows the full potential of AGK which was used as the development tool for this project, showing our commitment and confidence in our own products. Take a look at the preview screenshots below, and watch out for the imminent release!
iDork makes use of Box 2D as he bounces and flys through levels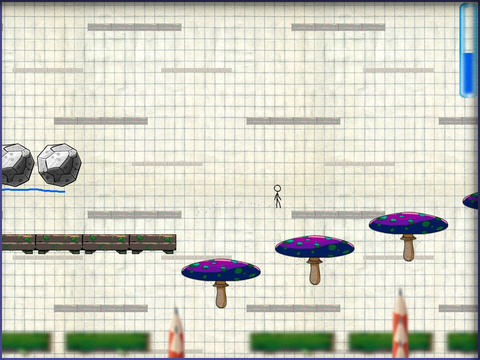 There are three worlds to discover as you help iDork in his adventure
Get ready, aim, FIRE iDork!
For more info on the release, keep an eye on the TGC Facebook and Twitter feeds.
AGK - 20% Discount for the Festive Season

Every week developers are publishing games made in AGK to the major marketplaces for mobile devices, laptops, netbooks and desktops. Be part of the success with your own games created in AGK, now with 20% discount up until the end of 2011.
If you still need to experience the ease at which you can start making games before buying then don't forget you can still download the Free Trial. Join the fast-growing community developing games like Missile Command, Asteroids, Invaders, Snake, Breakout, Pong and more!
To take advantage of this discount add AGK to your basket, proceed to the check out and apply the AGK Christmas deal to your order!
You can discuss this Offer on the forums here.
AGK V106 - Bringing More Platforms and Features

AGK continues a pace with the official release of the Android platform and build 106 which continues to resolve issues reported on the AGK Google Issues Board and further expansion into new platforms. At last glance there were over 400 Android devices on the market, many of them capable of installing the 2.3 OS or above and so we have our work cut out to ensure

AGK runs on all the 2.3+ devices smoothly. We ensured that our beta ran okay on our community members phones and devices, plus the ones we have here but short of going out and buying every single one we'll be relying on feedback from Android users on issues that may remain in the Android version. The great news is that the AGK experience is completely consistent with the other platforms, and if it was not for the device, you would not think it was an Android app at all. The sounds, visuals, timing, and functionality are identical if you don't count the proprietary keyboard that pops up on each platform. Our research found that users preferred to use the keyboard they have got used to with their phone and tablet, and did not want to learn a new keyboard layout and system for entry on each app they play.
Getting Started with the Android-Enabled Version
The Android addition is free to all full version users of AGK and once you've installed the latest 106 update you will find the source code, and T1 and T2 guides awaiting you. We have also uploaded the AGK Player to the Android Marketplace, so you can log into the Android Store, type AGK in the search box and you will find the player no problem. As usual the player works just like the others, just run it in Standby mode, then broadcast your app from the Windows/VMWareMac IDE and your Android device instantly picks it up and starts playing it at near native speeds. We had to do some rather tricky stuff in the background because the WIFI technology on Android behaves slightly differently than on other devices, but our overworked engineer figured out a great solution that not only preserved the user experience, but actually improved the networking system for the other platforms too, so expect a better network experience with the 106 update.
AGK App in 60 Seconds
We also had a little fun and created an iPad app in less than 60 seconds and recorded this on video so you can see it is indeed possible. We've uploaded the video so if you quite literally have a spare minute, watch it now here. Be amazed, there is no camera trickery, the 60 seconds even includes starting the IDE! Expect more equally fun videos soon!
Astounding Community
It's amazing how fast you are getting to grips with the language and producing titles at an alarming rate. I think the fact you are using a programming language and you can create your idea from scratch means your apps are unique and very much a work of your own creation and imagination.
Lee Bamber
Finally I just wanted to relay my awe of the games already being created and sent in to us for possible publication through TGC. It's amazing how fast you are getting to grips with the language and producing titles at an alarming rate. I think the fact you are using a programming language and you can create your idea from scratch means your apps are unique and very much a work of your own creation and imagination. Each app I have seen is not a modified version of one of our examples, but in fact a brand new (probably quite large) project that shows us AGK is already in a position to make game creation easy and fast.
Feedback and Future Releases
We also received some honest feedback from a concerned AGK user that we did not fully explain what was being released with each update, nor did we provide a roadmap for what we are working on next. Naturally we don't want to have our coders spend half their time writing reports, but we have instigated a new system which records the key changes in a central SVN log, added a 'Schedule' section to the change log which highlights which features we are going to work on next and on the release of each update we will create a forum sticky so you can feedback on the update and what you think about it. An especially great place to join in the AGK dialog with the team is the Facebook page where your comments can sometimes attract a response from a member of TGC within minutes (as we get emailed the moment you make a comment). We hope to keep you informed and at the same time provide you with the fixes you need in a timely fashion. To give you a taster on what 107 build will most likely contain, we are now working on HTTP commands so you can access scripts on a server and ADVERT commands so you can plug in your own advertising IDs into your app and monetise instantly with your free apps. We'll also make sure there's a T1 solution for each platform we support, to make it even easier for you to take the free app option.
Physics in AGK using Box2D
The App Game Kit has a full set of physics commands which can be directly applied to game sprites. As well as simple box and circular objects, it is possible to create complex shapes from one or more parts, joined together as a larger, solid item or through the use of many different joints. There are endless possibilities, and we asked our community to show us some simple technical demonstrations of the different aspects. Steven Holding (Baxslash) and Marl took up the challenge, and you can see their demos in this video. The same concepts can be applied to game features to create many different play elements.

The source code and executable files are available to download here.
Steven has progressed to an interactive demo, showing how objects can be created in real time, and interact with one another. Here you can see dynamic and static entities in the scene, alongside motorised wheels attached with joints.

Again the source code and executable files have been made available to download here.
Breaking News

In line with our efforts to keep you informed, we can tell you that we have started working on integration of AGK with the Blackberry Playbook platform. Keep checking Twitter and Facebook for news on the progress becuase this platform is very nearly ready for release! Here's a quick video showing a development version of the AGK Player working on a PlayBook;
The AGK Gallery is Open
If you have published a game written in AGK - Tier 1 or Tier 2 - then you can use the Gallery to show off your creation. Link your Game listing to all the major marketplaces and use it as your own personal Sales channel.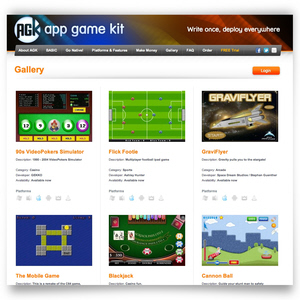 Add your content now, and be one of the first to enter the Gallery. Here is what you can include in your entry, the Gallery will do the hard of work of presenting it perfectly as a web page dedicated to your game.
1. Application Name
2. Short Description
3. Application Description
4. Developer Name
5. Preview Screenshot
6. Up to three more game images
7. Game Category
8. YouTube Link (where available)
9. Supported Platforms
10. Availability

The Gallery is here, log in to add your Game (or Application) Listing. We have also provided some hints and tips on how to write a good description of your game here, to make sure you attract as many new customers as you can.
AGK - Write Once, Deploy Everywhere
The App Game Kit solves many problems caused by mobile device fragmentation. With it you can code your game once and then deploy your game to multiple platforms. Different resolutions and input systems are all handled by AGK.
Easy to Use
With its own BASIC script language App Game Kit makes it a cinch to code your games. Game designers, artists and many more budding game makers can start creating their own apps.
AGK Magic
Look no wires! Compile your BASIC games in the IDE, then transmit them over your WiFi to multiple devices for instant testing. Creating games with this new cross-development model will result in your productivity increasing significantly as you instantly target multiple platforms.
More About AGK
The TGC team has a wealth of experience in creating game creation tools spanning well over a decade. Taking that knowledge and working with our loyal and enthusiastic community we set to work on creating AGK
AGK was developed out of our own need to create a one stop solution for making game apps for mobile devices. In the past TGC had developed games for one device and then wanted to port them to other platforms. The process of conversion was costly and repetitive. The team wanted to spend more time creating new games and not burdened with laborious conversion work.
The TGC team has a wealth of experience in creating game creation tools spanning well over a decade. Taking that knowledge and working with our loyal and enthusiastic community we set to work on creating AGK.
This phase one of AGK is just the beginning. We aim to spread AGK across as many different platforms as possible. Meaning games you code in our AGK BASIC will instantly work on other supported platforms as we bring them into the AGK portfolio.
We're very excited about AGK, we feel it's the foundation of a great game making platform and we're 100% behind its evolution and development. We will continue to work with our community to ensure the AGK meets their needs.
Main Features
Write once, deploy everywhere architecture
Code in BASIC or native (C++)
Powerful and easy to use commands
Fast 2D game engine native to each platform
Screen resolution independent
Built-in physics for the best in game dynamics (box 2D)
Input device agnostic
BASIC Compiler broadcasts direct to devices
Extensive on-line documentation
DarkBASIC Professional News


Everything you need to know about both DarkBASIC Professional and FPS Creator development can now be found via Lee Bamber's Tweets. You'll get to hear about every bug fix and feature as it's implemented.
Start following Lee now to get the latest news about your favourite development tools as it happens.
Tutorial - Sprite Movement and Rotation
Daniel Foreman is busy producing yet more invaluable tutorials for beginners. In this video, you can learn how to move and turn Sprites in DarkBASIC Professional, using Asteroids as the sample game which is ideal for such a tutorial. You may want to review the primer video first, which covers the absolute basics of loading and managing images, an essential component of creating sprites. You can also review the previous tutorial in last month's newsletter.
There are many more video tutorials to be found on Daniel's YouTube channel, with too much new material to mention here. Suffice to say, it covers DarkBASIC Professional, DarkGDK, and AGK. There is also help available for generic C++ techniques, and using Code::blocks, the IDE employed in AGK. The DarkPrinciples DVD set is also available to purchase, bringing many of the videos together in one pack, in full DVD quality.
Dark Game Studio Bonanza
Special offer while stocks last: Dark Game Studio, Dark Physics, Dark Lights, Dark AI and Extends for an incredibly low price of $49.99. Save over $170!
Creating your own PC games is now easier than ever with this special compilation of game making tools:
Dark Edit
Demo Games
Physics Demos

Order Now

Save over $170 on this special deal. Be sure to check out the screen shots and the online videos. You can of course order safely and securely online, for delivery via postal mail.
Winter Fire Sale
Keep Warm this winter with TGC's Fire Sale!
We have something for every game maker in the family. Let your younger creative minds rapidly create cartoon-styled casual concoctions whilst you muse away the midnight oil on magnificent minefields of morbid terror in your FPSC masterpiece. If your desires aren't satisfied by either of these, design your wondrous distraction from the ground up in DarkBASIC Professional.
This pack also includes 2 bonus games - Mr Dork and Goals! These will be the perfect distraction when you need a few minutes away from your game creating activities.
This is what you get for just $19.99 USD (£12.99 GBP, €14.99 EUR), but act fast as this offer is limited to the first 1,000 customers:
FPS Creator + 10 model packs:
Model Pack 1
Model Pack 3
Model Pack 7
Model Pack 19
Model Pack 27
Model Pack 29
Model Pack 35
Model Pack 37
Model Pack 43
Model Pack 45
My Doodle Game
DarkBASIC Professional
Mr Dork Game
Goals! Game
FPS Creator
FPS Creator sets a new benchmark in the game creation market by providing an easy-to-use yet highly flexible editing environment. As its name implies this is a tool for creating action-packed FPS games with no programming or 3D modelling knowledge required. Using an intuitive and visual Windows interface you literally paint your game world into the scene.
My Doodle Game
My Doodle Game is a fun and creative game making tool, with it you can literally draw your own games and then have hours of fun playing them! Make a scrolling shoot-em-up or a fun platformer, it's so simple to use and the results are instant.
The application comes with some pre-made characters and games. You can use these or just draw your own and build up a personal library. You can mix and match heroes and enemies and make some really wacky games. Personalise your games with your own wav sound effects and mp3 music.
We're sure you're going to love My Doodle Game, it's instant fun and if you have kids they'll be fighting for control of your PC to make their own.
DarkBASIC Professional
DarkBASIC Professional is the most advanced games development package built on the BASIC language currently available. No other package out there makes it as easy to incorporate all of the special features and effects you see in todays games and no other package natively offers the benefits of Microsofts DirectX 9 technology.
All games created with DarkBASIC Professional are License and Royalty free. All games can be distributed as a stand alone executable.
Model Pack 1
Model Pack 1 injects a bunch of new 'Modern Day' style objects and characters into FPS Creator. Here are some of the items included:
A complete set of cliff room segments with realistic rock walls
A kitchen set with 4 room variations, ceiling and curved corners
A living room set with 4 variations, ceiling and curved corners
A service area set with 4 room variations, ceiling and curved corners
An assortment of doors and windows
18 new enemy characters combinations, including: a SWAT team, an SAS trooper and a Specialist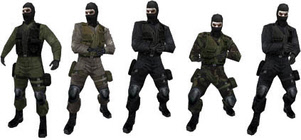 Model Pack 3
This pack follows a theme based around modern day styled warehouses. Containing over 340 segments and 183 entities, this pack is sure to add versatility to any FPS Creator game.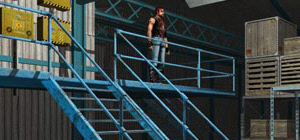 Model Pack 7
Expand the default sci-fi and world war II libraries with this segment pack. After installation you have extra mesh segments available that provide exciting new possibilities. Create broken walkways, curved ledges, varying angled ramps - your level designs expand with this new set of building blocks. Model Pack 7 contains 109 new segment pieces.
Model Pack 19 - Cartoon Medieval Pack
Everything you need to make a medieval cartoon setting is included:
11 Monsters
7 Medieval Townsfolk
17 buildings
2 Trees
3 Fences
2 Weapons (1 knights arm, with sword) plus 1 bonus Monster Arm with crazy weapon! - play as a Monster!
Model Pack 27 - Roman Pack
This pack contains:
47 floor segments
2 trees
2 monuments
5 roman soldier characters
14 roman buildings, with additonal part sections
7 market stalls
21 props including market items, pottery etc
Model Pack 29 - Tropical Pack
Create your own tropical island, full of lush foliage and sandy shores. This pack contains a huge array of foliage, including ferns, flowers, palm trees, etc. The pack also contains an assortment of tropical styled buildings and huts, plus a large collection of rocks and cave styled pieces, for you to really enhance your level design.
Model Pack 35 - Medieval Pack
This pack has been faithfully recreated using authentic medieval textures, and can be used for all kinds of interior level designs. The pack contains 61 entities, and 41 room segments, providing you with fantastic potential for creating your own medieval environment.
Model Pack 37 - Castle Pack
The castle pack allows you to construct your own castle, with an assortment of turrets, towers and walls, plus buildings. There is close integration with the segments and buildings contained within the pack, allowing for the entity building to be used as a shell, whilst you can paint segments inside to provide the interior space! Make the interior come alive, with a rich pack of segments, allowing you to make the castle kitchen, pantry, banquet hall etc.
Model Pack 43 - Cave Pack
5 Cavernous Door Segments to join mines to tunnels to the outside world
40 Underground Tunnel Segments featuring Coal, Iron, Gold and other mineral deposits
20 Supported Mine Corridor Segments, designed to blend effortlessly with the un-worked tunnel segments for continuity and fluidity in your levels
6 Overlay tile segments to create a network of mine tracks for ore carts
8 Overlay tile segments to create suspended land-bridges, ravines and multi-level caverns
4 Overlay tile segments in the form of ladders and ramps to allow the cave scenes to flow seamlessly from one level to the next
7 Entities including Ore carts, Junction boxes and Rail materials to populate your mine track scenes
17 Entities of rocks and ore to add variety and depth to your scene - designed to be used in conjunction with one another to create a limitless variety of cave layouts
15 Entities of wooden construct, including crates, beams and blockers to provide ambience, block passages and otherwise give the end user a more interesting scene
12 Mining Tools including picks, shovels and dynamite
16 Stalactite and stalagmites and clusters to populate your cavern roofs and floors
A fully animated rockslide with custom sound effects to surprise and alarm your would-be dungeon dwellers!
Model Pack 45 - Heroes of Science
1 Einstein
2 Female 1930's civilians
3 Male 1930's civilians
1 Isaac Newton
2 English Butlers
1 Galileo
2 Assistant Astronomers
5 Furniture entities including bookshelves, tables and chair
4 Wall entities including clock, signs and chalkboard
1 Large and small telescope
8 Outdoor entities including fence, hedge, bush, trees and rock faces
10 Interior entities including books, chalk, clock, compass, lamp, papers and storage crate

You can discuss this Offer on the Forums here.
More Challenges from the App Developer Group

by Steven Holding
The Coding Challenge announced last month (and details reiterated below) has inspired a flurry of people registering on the ADG website this month and we have another to whet your appetite! Chris Van Wijmeersch (TheSlayer) has started a new 2D challenge to create a 'wallpaper' design for ADG using the ADG initials. There are another nice selection of prizes including some recently released TGC software for AGK and DarkBASIC Professional. I'll let Chris explain some of the details but to find out all the details (and to enter the challenge) you'll have to register on the ADG website.
Wallpaper Challenge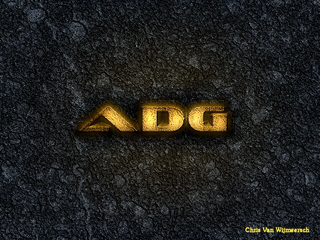 The contest includes some great prizes given by TGC Forum Members Matty H, Rich Derscheimer, baxslash (Steven Holding), and myself (Chris Van Wijmeersch). So a special thanks to all of those, including the rest of the ADG administrators and anyone else who made this contest possible. We hope to see some amazing wallpapers, and wish every contestant good luck. Remember, all the winning wallpapers will be available for download, and thanks for participating! Here is a list of the rules for our first wallpaper competition!
TASK: Create the best looking wallpaper related to ADG (and game making). Any 2D or 3D software can be used to produce your entry.
RULES
The wallpaper must be either in .png, or .jpg format. No bitmap (.bmp)!
Image size must be 1440x960 (best suited to crop/resize for multiple resolutions).
1024x768 is also allowed for judging (and winning), but the author will be asked to make a final 1440x960 version.
The 'Sofachrome' font must be used to write the letters ADG! It can be downloaded here
The wallpapers must be signed by the author (right-hand corner).
No copying or using of someone else's images! Creations must be your own work!
JUDGING: Will be carried out by ADG admin and their judgement is final. Winners announced by 1st February 2012.
1st Prize
Model-2-Sprite by Matty H
ADG Best Graphics Badge (Gold) - For the best graphics to be used by the winner on the forums or in their game art for perpetuity
Full Catalogue of apps from baxslash (including as yet unreleased software)
Animated sprite pack from TheSlayer with 60 animated spritesheets
Wallpaper will be uploaded for anyone to download
2nd Prize
Rich Dersheimers' AGK Particle Sandbox
ADG Best Graphics Badge (Silver) - For the best graphics to be used by the winner on the forums or in their game art for perpetuity
500 Lines of bespoke code from baxslash
Animated sprite pack from TheSlayer with 40 animated spritesheets
Wallpaper will be uploaded for anyone to download
Runners up (x3)
ADG Best Graphics Badge (Bronze) - For the best graphics to be used by the winner on the forums or in their game art for perpetuity
Full Catalogue of apps from baxslash (including as yet unreleased software)
Animated sprite pack from TheSlayer with 20 animated spritesheets
Wallpaper will be uploaded for anyone to download
We will also be posting final versions of the winning entries on the site so both our developers and gamers can see what we can produce!
Good Luck everyone!
New Resources!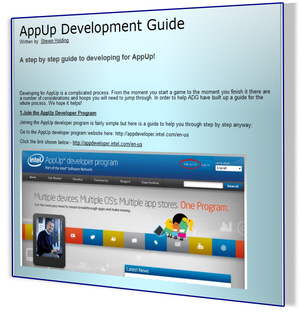 I also wanted to let you all know about some great new resources I'm in the process of adding to our website including some great tutorials by Hockeykid and new member Halley (who already has an AGK game published on the Apple App Store called Hold The Ball).
Please be aware you'll need a free account to view these pages, but once registered you'll find tutorials on making online scoreboards, adding GameCenter, adding iAd and adding in-app purchases to your AGK games. Not all of these have been added to the Resources area yet but I am in the process of adding them over the next few days. In the meantime Halley's AGK tutorials can all be found in the AGK forum from the links above.
I have also started adding in some articles on paid resources such as Model-2-Sprite and AGK Particle Sandbox.
ADG Newsletter
To mark the first Anniversary of the ADG we also started a monthly newsletter containing information on the competitions and various other goings-on for ADG members which anyone is welcome to take a look at if they are interested in our new newsletter section HERE. All registered members will receive this monthly newsletter on or around the 25th of each month!
ADG Competition for AGK and DarkBASIC Professional Coders
The Task
Epic Destruction - Create a scene of destruction on an epic scale; for example, a world destroyed by a huge meteor or a city levelled by a huge explosion.
The Rules
1-Submissions will be accepted in App Game Kit (AGK) Basic and DarkBASIC Professional (DBP) Basic only.
2-All content - including media - must be made using native commands!
3-Submissions must be the author's own work. Any code borrowed (even if modified) from elsewhere MUST be marked as such.
The Deadline
Submissions must be posted on the Coding Challenge thread by 00:00 GMT, 1st January 2012 (BEFORE new year).
You can find the Coding Challenge thread here, where you can review questions, ideas and inspiration, as well as ask any further quesions regarding the competition.
Judging Will be carried out by ADG admin and their judgement is final. Winners announced by 1st February 2012.
PRIZES
1st Prize
$100 TGC Voucher
ADG Codemaster Badge (Gold) - For the best code to be used by the winner on the forums or in their game art for perpetuity
5 Hours recording studio time provided by JRNTexas
Animated sprite pack from TheSlayer
Bespoke music track from TheSlayer
2nd Prize
$50 TGC Voucher
ADG Codemaster Badge (Silver) - For the best code to be used by the winner on the forums or in their game art for perpetuity
500 Lines of bespoke code from baxslash
Animated sprite pack from TheSlayer
Runners up (x3)
$20 TGC Voucher
ADG Codemaster Badge (Bronze) - For the best code to be used by the winner on the forums or in their game art for perpetuity
Full Catalogue of apps from baxslash (including as yet unreleased software)
Animated sprite pack from TheSlayer
We are also trying to get a few more events organised over the next month to celebrate the anniversary so keep an eye on the Developers Forum for more details. You will need an ADG developer account which is free and requires very little setting up just click on "Dev Login" at the bottom of any page to start an account.
Mobile Game working towards Million Makers
Philip Lewis (Mobiius) and Digital Outlook are a team of Hewlett Packard employees taking part in a national competition for the Princes' Trust. The competition is called the 'Million Makers' in which multiple teams from around the country compete against each other locally and nationally to raise as much money as they can, with the aim of raising at least £1,000,000 combined for the Princes' Trust and make a real difference to the lives of disadvantaged young people across the UK. The team is based in the Cobalt Park campus in Newcastle Upon Tyne, and their fundraising idea is the creation and sale of a number of cross platform mobile games/apps. The initial released games are based on the same premise, which is a remake of the Commodore 64 game, Sensitive, by Oliver Kirwa.
The version of the cross platform game has been dubbed The Mobile Game and is developed using AGK. It is a 2D, top down game which has been designed to use the multiple control methods available to mobile users. You can tilt the phone to move the player, or switch to a more traditional control scheme dubbed the V Pad (Virtual pad). Although primarily designed for mobiles and touch screens, PC users can also use the V Pad or the more traditional cursor keys and mouse click method.
There is also a 3D version written in DarkBASIC Professional, imaginatively titled The 3D Game which Philip wrote previously and has been updated with new graphics to maintain consistency.
Digital Outlook plan to start work on advertising their next app, the Geordie Translator featuring a selection of humorous (and somewhat stereotypical) Geordie phrases and their English translations. You can find out more about the Million Makers project on the Princes Trust website, maybe you have an idea you can pitch to their Dragons!
You can find The Mobile Game in the New AGK Gallery (more news on this later in this issue) with links to where it can be purchased for PC and Android, and also on the Digital Outlook website.
The Bond1 Mega Deal - 5 Packs, 1 Great Price

The Bond1 Model Packs for FPS Creator have an elevated standing in our community, known for their outstanding quality and functionality. It is fair to say that these packs push the boundaries so far that we have enhanced FPS Creator to accommodate them. In this Mega Deal - which saves you 70% on the normal price - you get a collection of environments, characters and entities to boost your collect immensely, and it includes the now iconic Metro Theater Pack.
FPSC Model Pack 2
This pack contains 71 new assets for your FPS Creator games including:
FPSC Model Pack 4
This pack contains 21 new characters for your FPS Creator games icluding:
A bikini clad girl with a sassy walk (have her follow a way-point to see!)
A denim wearing male civilian and a skirt clad female civilian
A maid / cleaning lady
A grumpy old farmer man weilding a shot-gun
A medic - script so he restores your health if you walk close to him!
A surgeon with scrubs and mask
A cute looking nurse
A hazmat worker (man in hazardous materials suit)
3 different police offers (2 younger, 1 older)
2 security guards (one young, one old)
3 prison inmates in standard orange jumpsuits
FPSC Model Pack 17
This pack includes 30 characters featuring hand-to-hand combat. 30 animations in all, with custom intro, two separate attacks, walk / run, and stagger animations for added character personality! Characters can also hold "firing" weapons and are fully compatible with existing FPS Creator characters.
FPSC Model Pack 18
23 fantasy themed characters for your FPS Creator games. Each character comes in two versions, a "melee" version and a "standard" version that can hold any standard firing weapon, even the new weapons included like crossbow, bow and arrow, and oil bombs! Also, each character has an intro animation, 2 different melee attacks, and new run and walk animations for plenty of personality!
FPSC Model Pack 38
Metro Theater Pack for FPS Creator. This iconic pack is a fully realised environment for FPS Creator X9, an old style movie theater. Includes new shader effects never before seen in FPS Creator for a truly dynamic environment. It includes:
Half-Lambert diffuse lighting model (Valve)
Realistic water effects
Specular mapping + lightmapping
Reflective environment mapping (mirrors)
Dynamic UV shaders for animated effects
Showcase level map

Order this Mega Deal now and make sure you're stocked up with some fantastic new media to keep you busy over the Festive season.
You can discuss this Offer on the Forums here.

by Lee Bamber
You may have noticed our recent Winter Sale Offer which placed the FPS Creator product very much into the hands of anyone who wanted to experience the ease of creating your own First Person Game. By offering this box product at a great price, we wanted to give you a cool stocking filler for the festive season. The offer has gone very well and we're getting ever closer to the 1,000 unit cap we placed on this offer, so if you want to own the box, or make a present of it to someone you know who would love to make their own games, my advice is to act sooner rather than later. If you're feeling overly generous to your friends, family or even yourself, take the opportunity to grab the Bond1 Mega Deal too and you'll be busy until the following Christmas.
Encouraged by the response, and the ceaseless activity of the FPSC community, we will be launching the new V119 BETA which features two very exciting things. In addition to the various tweaks that have been added in the background since V118, we also have the pleasure of introducing a host of new features thanks to the integration of the WASP MOD. The associated readme will explain just how many features have been added, and no doubt model packs and videos will expand on these cool new toys in months to come. The second very cool addition comes courtesy of our tireless champion in the FPSC universe, Mark Blosser, who you know and love as BOND1. Not satisfied with only having one post process effect per game, Mark has kindly modified the official source code to allow post process effects to be loaded and executed dynamically, during the game. Speaking non-technically, it means you can change how the game screen looks any time you want to suit your game idea. They can be controlled using scripts giving them ultimate flexibility, so whether it's entering an underwater scene, or adorning night vision goggles, or going back in time to by-gone years, your entire screen will tap into a special shader that creates just the visual effect you are after. And it gets better. Mark has also provided a slew of shaders and scripts so you can trigger the post process effects very simply. All you need is a trigger zone and a little imagination, we'd love to see what you can create! Why not experiment with this great new feature, and post your video results on the Forums.
Coming Soon - V119
For those users who felt FPSC wasn't getting its fair share of code-time, you will be pleased to know that the community has once again stepped up and delivered the features you have been asking for and thrown in a few features you never thought to see. TGC will be working with V119 and these new features to make sure the official engine integrates the new toys in a solid way, to ensure your current projects are protected for backward compatibility.
We're also tinkering with something FPSC flavoured in the background, so watch this space closely for more news as it happens in the FPSC universe!
The Game Creator Store - Online Version Coming Soon

Due for release during December, we are opening up the Game Creator Store online, allowing you to check out the latest releases whenever and wherever you like. You will be able to browse through the entire catalogue using the search options you are already familiar with. The model images will be available, as well as the music and sound preview tracks.
Phase one will allow you to browse, search and preview the catalogue. We will be following up with phase 2 shortly after, which will fully integrate the Store Points and allow purchasing directly from your web browser. We will make a full announcement as soon as it is available to you.
New Store Additions
Pincher
This creature from Model Pack 52, is one of many fully scripted and animated characters for FPS Creator X9, inspired by popular games. They include Planar Projected shadows and Shader Effects which are applied dynamically in-game.
See the creatures from this pack in action in the YouTube preview video:
Street Cart
This cart is designed to decorate the streets of the Old Arabic Town themed pack 60. The individual items can be purchased using your Store Points, or the full pack is available online. You can also see all of the items in situe in a video on the product page.
Police Car
This is one of the very first models for DarkBASIC, in the DarkMATTER packs. It is suitable for all 3D games including modern settings for FPSC, perhaps in a riot-strewn street. Through the use of modern shader techniques, even our older model stock can be transformed into something we never imagined it could have been when first published.
EMX11 Arcade Music
For a small number of points, games can be transformed into a more professional production with the addition of background music. Creating music is beyond the abilities of many of us, and creating something original and suitable for a game is even harder, so take advantage of our community members with those skills who publish to the Store.
All of the above models are available to purchase and download through the inbuilt Game Creator Store in FPS Creator and DBPro, and also using the standalone store for other game-making tools.
Pick up free Store Points
The Game Creators have teamed up with the leading providers of virtual currency; perform a few simple tasks and top up your Store points. As well as being able to take up exciting offers and receiving potentially thousands of points, there are a host of other tasks to earn rewards. Watch a movie trailer, rate search results, answer questions, tag photos or choose from a host of activities that will ultimately earn you any of the high quality models and resources to make your game shine.
Open the Store, through FPS Creator, DBPro or the standalone version. Log in to your account and select the Buy Points option. Below the regular payment options you'll find links to gWallet, Offerpal, DoubleDing and TrialPay. You'll immediately find yourself in amongst the tasks and offers available, and can start earning immediately by watching a movie trailer or two!
Upload Your Assets to The Game Creator Store
Did you know you can sell your models, segments, music and sky boxes in the Game Creator Store? We already have dozens of artists selling their media, and we welcome anyone with the talent to provide our community with quality assets to do the same. If you are interested in becoming a store seller, please contact Janet, our Store Administrator directly.
3D Competition: Sub-Divide and Conquer!
By David Gervais, BiggAdd and MikeS
December Competition - Holiday Feelings

Tis the season, so make something to give us that Holiday Feeling. We all love the happy joyous feelings the Holiday brings, Toys, Decorations, People, Places. Let's see what you can build to capture those feelings. Contest will run through to Dec 27th, good luck, you can follow the competition progress here.
November Winners

In November we asked you to play with sub-division tools and see what kind of whacky models you could come up with. We asked you to make a basic model and then sub-divide it a max of 3 times. We had just two entries this time around, but both are worthy of their titles. Don't forget that by winning this competition you get to wear your winning badge alongside your avatar for the following month, visible to all on the forums.
3D Master - Cazzer Again
Titled "It's a Bird!" this entry starts with a good low poly model and then he applied the sub-divide and it got a cartoony look. We like how the the sub-divide was put to good effect. Great Model.
3D Best Model - Defiler
Even though we found that his first stage model was already a bit high poly, the sub-division did have the right effect and made the final model look good.
How the 3D Modeling Competitions Work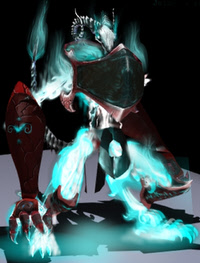 The accolades for the winners are retained until the next competition winners, and are as follows:

3DMaster - Champion awarded to the overall winner in the competition, an entry which displays both modeling and texturing excellence.

3DMaster - Best Model awarded to the runner up who demonstrates the finest modeling skills in the competition.

3DMaster - Best Texture awarded to the runner up who demonstrates texturing wizardry in the competition.
The awards will cling to your Avatar until the results of the following competition are announced. So to keep your award, you must defend your honour in battle once again!
From The Forums
Discuss the Newsletter

A new forum board has been created to discuss any Newsletter-related issues and questions. If you have questions about the articles, have more detail to add to a story or want to share any inspiration you have drawn then this is the place to post.
New Moderator Joins the Team
We are happy to welcome Josh Mooney into the Moderator team as we draw this year to a close. Many people will know Josh through his challenges including 100 FPSC Models, 100 Models, 100 Textures for the 100th Anniversary edition and 100 Crates in 100 Days. If you find that Josh is moderating the forums alone for 100 days, you'll know we have set him his next challenge!
Valued Member Status for Halley
The Game Creators have awarded the status of Valued Member to Halley for his rapid adoption of AGK, and the numerous projects he has published in such a short period of time. You can see an example of his work in the Hold Ball thread. Congratulations Halley!
Retro Gamer is a monthly magazine about past computers (Spectrum, BBC Micro, NES...). Recently it has featured Get Out by Nickdude, Alpha Project by Lewis and in last month's they had an article on game creation tools featuring a lengthy article with Lee Bamber about DarkBasic and FPSC.
Many 3D Design programs have a lathe tool to make objects just as you would on a real lathe. Chafari has made a similar tool running in DarkBASIC Professional, allowing the resulting object to be saved. The interface is currently basic, but improvements may come in time once the tool is complete.
Monthly Newsletter Winner - $100 voucher up for grabs every month!

Join over 4,000 TGC fans on Facebook for the chance to win a $100 gift voucher each month. Simply add yourself as a TGC Fan using the "Like" button and then actively participate in the discussions at least once a month. We'll pick a random winner from all who input into the TGC Facebook discussions. The voucher can be spent on any of the products on our site. Sign up now, and good luck!
"You have to learn the rules of the game. And then you have to play better than anyone else."
Albert Einstein