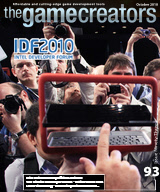 September has been one hectic month for The Game Creators, most of it centering around something that's getting bigger, better and more popular by the day. Not only that, but DarkBASIC Professional and DarGDK have found themselves right in the middle of the commotion. We are of course talking about AppUp, where the very nature of our programming languages lends itself to rapid development and deployment of fun apps to the store.
I will leave all of those close to the heart of this momentous movement to illustrate just how important it could be to your success too. We have the AppUp competition drawing to a close, Rick Vanner and Lee Bamber have returned from The Intel Developer Forum with renewed vigour, our community continue to report successes and awards. In between we have our usual roundup of news, tips and new products for you.
Until Next Time,

The newsletter cover shows the intrigued press at the Intel Developer Forum, crowding around the unveiling of a 10-inch tablet PC with Dual Core Atom processing power.

contents
(1) Netbook Competition (2) Model Packs (3) TGC on AppUp (4) DarkBASIC Pro (5) FPSC News (6) TGC Store (7) Games (8) DarkNet 2 (9) AC3D (10) Lee's Blog (11) From the Forums (12) Winner (13) Outro
Games for Netbooks Competition

It's almost too late!
With the deadline of Midnight GMT, 3 October 2010 looming, you need to make the finishing touches to your entry and prepare it for upload to AppUp. There has been a great response to this competition, the forum board is heaving with WIP threads. Some of our community members have made multiple entries, as many as four from just one developer! From X-Tilt to Brixoid and ModuloSoporte to The Last Stand, there's a diverse range of games to be judged.
Getting your entry on AppUp
Check out this month's Video Blog from Lee Bamber to assist you with the creation of an installer suitable for uploading your game to the AppUp store. The full process of creating an msi installer using free sotware is laid out in detail in the video. Remember your game does not have to have passed the validation process, but it must be submitted to fulfill the rules of the competition. Read on to learn more about

entering your game in our contest and your opportunity to win cash, cool prizes and exposure from Intel & TGC on your games. The full competition site can be found here.

Winning Categories
We have 4 categories. There will be one winner in the Best All Around Game Category and 3 winners from the other categories.
| | |
| --- | --- |
| Category | Description/Objective |
| Best all around netbook game | We are looking for either a unique or overall gaming value for a netbook. |
| Best graphics for a netbook | Looking for a beautiful utility for a netbook game. Like a meandering garden path, it serves to get you from point A to point B, whilst pleasing the senses. |
| Best game play for netbook | Graphics or no graphics this category looks at the game play experience for netbook. |
| Standout Game Element | Perhaps it was the best explosion, death scene, sound effect, or unique use of zombie. This category wins by just doing something we could not help but like. |
About Netbooks
Netbooks are companion PCs. They are not just smaller laptops. They are more casual, entertainment and mobile computing devices than PCs. Netbooks allow people to quickly complete computing tasks or relax and enjoy connecting with friends and colleagues while taking a break from "work" computing. Screens and keyboards are smaller, and track-pads or touch input replace mouse controls. This contest will recognize games that are best suited for the netbook usage model.
We will have various prize categories for netbooks games, but overall we are looking for games that are well or uniquely designed for netbook hardware and uses.
Good Netbook Game design
A good game for a netbook will consider the following:
Relax modes - game play option that is not tied to a clock or requires race to finish a task
Social Integration - allowing you to share or post your achievements, score as a status update to your social networks
Uncluttered - reduced screen size means the game should be a clean uncluttered experience - without a lot of text, dialogue boxes or windows to distract from the game experience
Fun - netbooks are fun & social devices - make the game interesting and fun, goal should be for someone to show their friend what just happened on the screen
Relatable - games do not have to be complex, they could be as simple as virtually flipping a coin as long as it's a relatable activity that has replay value
Location aware - netbooks travel with you, are taken on vacation, and on road trips. Integrate location awareness to maximize the experience
Simplified Controls - there's no mouse or joystick on a netbook. Trackpads are small, keyboards tend to be crowded, and screen real estate is precious. Good netbook games take this into consideration and design the game for simple inputs from the trackpad

Initial Announcement : The competition opened on 4th August 2010 9AM GMT.
Deadline : The closing date for entries is 3rd October 2010 at 12PM GMT.
Winners : Winners will be announced on 15th October 2010 at 12 PM GMT.
All entries are eligible to win in multiple categories.
Best all around netbook game
1st Prize
First Place winner will receive an all expenses paid vacation not to exceed US $5,000
In the categories Best graphics for a netbook, Best game play for netbook and Standout Game Element
1st Prize
First place winner will receive US $1,000, visibility and recognition via a feature in the Intel® AtomTM Developer Program Community and Campaign as well as the TGC community
2nd Prize
Second place winner will receive an Intel® AtomTM processor based netbook, visibility & recognition via a feature in the Intel Atom Developer Program Community as well as the TGC community
3rd Prize
Third place winner will receive visibility & recognition via a feature in the Intel Atom Developer Program Community
Stock up on cut price Model Packs
You can now pick up a huge library of models by purchasing the bundles we have on offer. Each one contains 10 model packs, and the package price equates to a 50% discount on the individual prices. Even if you already own one or two of the packs, it represents great value for money. When you factor in the already incredible cost of each item in a model pack, this really is an opportunity not to be missed.
Model Packs 1 - 10: Full price $189.90, bundle price $94.95
These packs contain new characters including a meat clever wielding zombie, new entities such as animated security cameras, assets to build warehouses, prison inmates, fully animated weapons, segments for walkways and ramps, Egyptian style scenery and much more!
Model Packs 11 - 20: Full price $144.90, bundle price $72.45
The packs in this collection contain rock formations, sci fi entities including computer stations and control panels, buildings such as churches and farm houses and barns, worn and broken down buildings, entities to replicate a construction site e.g. pipes, sand, cement, tool boxes etc. characters with melee and weapon abilities, fantasy themed characters, monsters and market stalls.
Model Packs 21 - 30: Full price $199.90, bundle price $99.95
Packs 21 to 30 include goblins, orcs, ogres, freaks, abominations, segments for building dungeons, modern day warehouse / factory items, viking characters and buildings, a complete graveyard kit, roman buildings, monuments and soldiers, weapons such as a mace, crossbow and sword, entities for recreating a tropical scene and finally a collection of middle eastern themed buildings and entities.
Model Packs 31 - 40: Full price $184.90, bundle price $92.45
In this collection of packs we have abandoned buildings, an office pack, a sports pack containing 70 detailed entities and several room segments, industrial buildings and machinery, medieval rooms, buildings for urban settings, an assortments of turrets, towers and walls for creating a castle, an incredibly detailed old style movie theater with plenty of visual shader effects, 21 zombie characters to terrify all players and finally a group of destroyed buildings and rubble for creating a post apocalyptic scene.
The Model packs are available in these bundles and individually from The FPS Creator website.
Model Pack 49 - The Office

This pack includes typical items you may find in an office including desks, chairs, cabinets, printers, copiers, computers, servers and more. Structurally, you'll find stairwells, lifts, windows, doors and office style windowed walls, blinds, tiled ceilings and lighting. You'll also find general office clutter; pens, pencils, phones, paper cutters, cleaning tools, potted plants, switches and sockets and many more items to litter your maps with.
The pack also comes with makeshift weapons literally ripped from the packs' enviroment. These weapons use EAI's excellent MP9/10 hands, so will blend easy with his existing weapons allowing you to apply your chosen skin in the same way.
Most of the pack has both clean and grungy versions, so you can go from a normal office to one that has seen better days. Some even have two stages of grunge and decay going from clean to dirty, to down right derelict. There are also hole punches and overlays to add a little more degradation to suit your taste.

This pack is available from The Game Creators Website, where you will also find more screenshots of the models and scenery in use.
TGC at the Intel Developer Forum & Elements 2010
As your representatives at the IDF and Elements 2010 events, we can report that you had a really good time and made the most of your five day developer marathon. You had a great time, had some amazing experiences and came away with lots of goodies. For those who happened to be looking the other way, here's a run-down of what happened.
Thanks to prior involvement with Intel and specifically the early AppUp developer program, TGC was invited to attend the events and to present ourselves and our involvement with the evolution of AppUp. This included technical talks and Rick's appearance in the Day Two Keynote speech, which we'll share with you later. Rehearsals and pseudo-rehearsals gave us just a precious little break for food consisting of five courses, French, unpronounceable and served to keep us awake long enough to fight off Jetlag.
Intel vision
Day one gave us the opportunity to link up with Bob Duffy, the AppUp head community honcho and Brian, uber-forum guy who was so good Intel hired him. The keynote laid out the vision Intel have in getting their architecture into every corner of modern life and that the opportunity for developers is growing faster than ever. Interactive TVs, in-car devices, tablets and motion detection were just some of the cool gadgets on show, and we left the keynote wanting eight pairs of arms to work on these cool technologies simultaneously.
How to make a game in 15 minutes
In the afternoon, the exhibition hall opened where I was to present my 'How To Make A Game In 15 Minutes' talk. The hall had beer trolleys parked around the various attractions, and one right in front of my stage. High attendance, I felt, was assured. My 15 minutes of fame came and went, enjoyed by all, understood by two. Rick and I also found some time to participate in a live video cast, talking about our experience with AppUp and the future for apps on the new wave of Atom devices.
Hard work rewarded
Tuesday was Rick's big day, scheduled to jump out on stage in the 23rd minute of the main keynote of the day. He was tasked with not tripping up, demonstrating some software, accepting the grand prize (a very cool car) and exiting stage right before anyone figured out he was British. This was The Game Creators prize for Goals! being selected as the Most Innovative application in the AppUp store.
That evening was something special again. We had been picked several weeks earlier by Intel to be a Black Belt member of the AppUp Developer Program specialising in app development. I think it was a combination of our own activity creating and porting apps to the AppUp Centre and also our active involvement in helping the DBP and GDK communities put their content on the store that distinguished us from more worthy developers. The fruit of this work was a lovely slap up dinner, beginning with drinks, a meet and greet, several dishes of food, a few presentations and finally a group photograph of every Black Belt member still standing.
Extreme hospitality
Wednesday was probably the best day of the week, and also the first day of the Elements 2010 event. Elements is an event designed entirely with the app developer in mind, and included a second appearance by Rick, delivering a shorter presentation about our winning game 'Goals'. Rick spent the afternoon attending sessions relating to monetization, advertising, promotion and distribution while I attended every session that had the word MeeGo in it.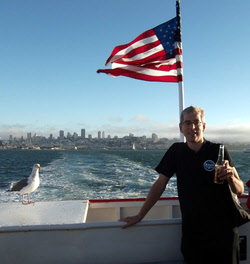 So why was this the best day in the week? Well that happened next. In the evening, a fleet of shiny jet black coaches pulled up in front of the venue. A conversation about team management and coder psychology later, we arrived at the marina where two large boats rocked patiently in the dock. We arrived at our destination; a warehouse. Not the desert island I was expecting, but also not likely to sink from under you. Into the warehouse we trod to be met by yet more food, and more drink. The reception area - which had all the style and sophistication of a warehouse - opened up into a much larger room that had no business being there. You know those cosy sitting rooms with leather sofas and fireside mantle, glass tables and candle light. Imagine that but a hundred meters deep and large enough to accommodate five hundred people, complete with cocktail snacks, cosy corners and a huge stage at one end with what appeared to be a fireplace. Sitting in the chairs next to the fireplace were four of the top dogs from Intel, responsible for the entire Elements event and awaiting questions from the gathered developers.
What happened next goes down in my own personal history as one of the coolest tricks ever played, and is probably the defining reason I'll be going back next year. The entire wall behind the fireplace rose into the air and disappeared. What appeared behind the now retracted wall could have made the stoniest programmer weep with childhood tears. In short; retro gamer heaven! Of course the first thing you saw was the four massive dodgem cars parked up, surrounded by another hundred meters of arcade machines, fairground games, bars, food, more games, flight simulators and even more games. As if the universe could not get any larger, a few moments later the wall that held retro heaven at bay suddenly rose up to reveal yet another chamber. Perhaps close to a hundred circular tables decorated with snacks and chocolates littered the room, with a large stage at the far end. The star of the show that started soon after was Will Weaton, aka Star Trek's Wesley Crusher, and although the speed I was going at to claim my seat made me out to be a huge fan, it was not entirely untrue. What I did not expect was how much I could relate to Will and his stories of the classic games, often lighting up dark corners of my memory that triggered sudden bursts of 'I remember that' and 'it's funny cos' it's true'.
Lee presents to the masses
Naturally, the day after the night before would have to be my day for presenting material, and thankfully my slots happened mercifully at 10AM and 2PM. They covered an extended look into how easy it is to code a game from scratch and the process of getting the application approved for AppUp, and a small session on whether it made sense to pre-install certain common APIs as part of the AppUp Centre client system such as DirectX and OpenGL extensions. Between these sessions, I spent all the time chatting in the lobby; you might not think you are a 'networker' when you spend most of your time coding in front of a small screen in a dark room, but you will be surprised how much talking you can get through when the other guy is really listening!
TGC community exposure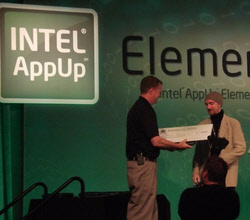 After being being interviewed for the 200th live video presentation we returned for the final Keynote speech and an inspiring litany from the Elements team. The session concluded with the winners announced of the 24 hour coding competition where each entrant had written an app from scratch and each winning some very cool prizes. I was particularly proud to know that one of the winners, Max Vasey, wrote his winning entry in our Dark technology, and carried away a few thousand dollars and a cool netbook!
You might think of Intel as a large corporation investing purely in the pursuit of ever smaller processors and ever larger acquisitions, but an event like Elements 2010 will change your mind. Everyone involved in the AppUp Developer Program is there to talk to, and every other person you bump into is a fellow developer with the same challenges and aspirations that you have.
Having had a glimpse of what is coming in the next twelve months; tablets, touch-based systems, AppUp enabled netbooks across multiple form factors, you get the feeling Elements 2010 was the start of something unstoppable. If you ever had aspirations to turn your ideas into reality, sell what you make and become a full-time developer, then DBP/GDK and AppUp are the perfect vehicles to do just that. TGC will be releasing downloads, tricks, tips, advice and occasionally videos on our own experiences with AppUp. We also continue to encourage users who want our help publishing through AppUp to get in touch with your game or app. We have already helped several authors test and validate their products, all of which are now selling on the AppUp store.
If the above sounds exciting and you want to be part of it, get involved now and start cranking out those bitesized tasty little apps! I can think of nothing better than to attend next year's Elements 2011 and meet up with a few AppUp friends from the TGC community. It was our pleasure to be your representatives in San Francisco, and we hope to see you all at next year's amazing event!
The Full Report
This is the abridged version of Lee's report on the IDF Forum 2010. The full and often humourous unabridged version is available here for download.
Goals! Gains Recognition by Intel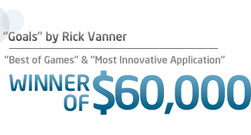 Once again Goals! has been thrown into the spotlight, this time on the Intel Netbook platform. It picked up two awards, the first being the $50,000 prize for Most Innovative Application. Secondly, it received a further $10,000 prize for Best of Games in the Intel Atom Developer Challenge. You can read the full story on the Intel website.
Rick Vanner takes to the Stage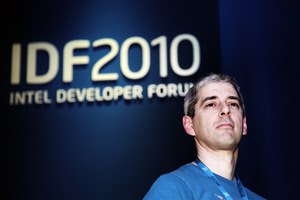 One of the primary purposes of being at the IDF Forum was to receive the awards for Goals! and to present the TGC story during the Keynote speeches.
You can view this now by clicking the image opposite, skipping to 23 minutes if you simply want the TGC highlghts.
Intel Interview with Rick Vanner and Lee Bamber
Bob Duffy of Intel interviews Rick and Lee during the Forum to find out a little more about the TGC journey in the last year.
Max Vasey Wins Big with DarkBASIC Professional Game
As mentioned in Lee Bamber's IDF update, Max Vasey was caught taking to the stage to be presented with his prize for the 24 hour coding competition. Here is what Max has to say about the experience:
"Trillion Ball was actually the only project to complete the coding challenge fully. I was able to write the code, create the art, construct an installer and successfully submit to the Intel AppUp Centre in around four hours. And Trillion Ball is no small game; it is a multiplayer action fighting game with online support and a cute cyberpunk art style. It has all the elements of a good AppUp game - using DarkBasic Professional cuts down on production time. With the new range of support options DirectX is offering its developers, DarkBasic has assumed a very powerful position in the casual PC market. I can't wait to see what's next."
Get Involved
If you're new to the AppUp store you can read up about the developer web site here - Intel's AppUp Developer site and you can download the AppUp store for netbooks here at the AppUp Centre. If you have an application that fits the criteria for a successful Netbook publication, then don't hesitate to get in touch.
DarkBASIC Professional News is now on Twitter


Everything you need to know about both DarkBASIC Professional and FPS Creator development can now be found via Lee Bamber's Tweets. You'll get to hear about every bug fix and feature as it's implemented! In fact if you had been signed up earlier in July, you would have been notified about BETA 6 of FPS Creator while it was being uploaded for public consumption.
Start following Lee now to get the latest news about your favourite development tools as it happens.
Put on your Magical Gloves
In Magical Gloves, you need to help Mia Handwrite recover all the pages of The Golden Book and to rescue her little brother from the dreaded Wizard of the Books,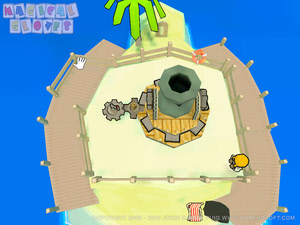 who aims to take over the universe. Magical Gloves is a 3D platform game, with 16 missions, 4 differents worlds and more than 30 hidden objects. It uses a new and innovative way to play inspired by the philosophy of the Touch generation. The game has been declared winner of the Artfutura 2008 award for the best game design.
Using the keyboard you lead Mia, the main character of the game, and at the same time using the mouse you take control of the magical glove that you use to touch and interact with the objects you encounter along the way. For example, you can shake apples from the trees or take boxes and other objects to build bridges and structures to help you on your way.
The game is composed of a central world, The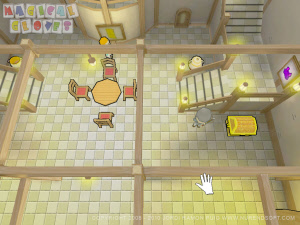 Books Vault, through which you access three more worlds. Each one is a volume of The Golden Book and deals with different topics; Castles and ghosts, ice creams and snow, and a pirate island. In each world or volume, you will have to look for 5 pages, 6 golden letters and 5 buried objects. To obtain the pages you will have to solve puzzles, succeed in minigames, and execute certain tasks by interacting with the scenery around you.
During the game, Mia will learn different skills and abilities which will help her to solve the minigames, from cleaning to sailing. She is also able to use special devices to solve problems, you'll need to work out how to manage each one using mouse actions. The way to defeat your enemies is also something worth mentioning; they can be caught, thrown around, pulled through walls or attack them with numerous objects.
David's Dice Game Challenge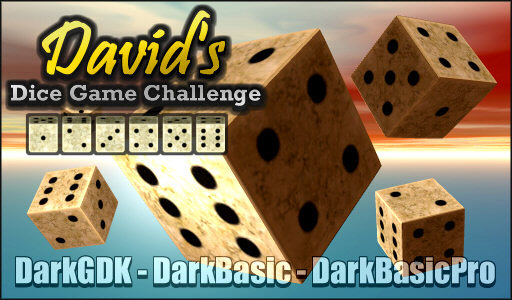 "I Challenge you to make a Dice Game; it can be a classic game like Yahtzee, or your own unique variation. It can be something totally out of the blue, as long as it uses dice. The challenge is accompanied by a set of 2D and 3D dice media for you to use."
Diceteroids! by Ibol
The Dicetroids forum thread holds all of the details and progress of this great little game, programmed by Ibol using the Dice media provided by David Gervais. You can also download the game, and grab the source code to learn from a very productive member of our community. Recent updates include:
Support for XBOX 360 Controller.
a defenseive shield
Reverse Thrust
8 kinds of POWER-UPS with 3 or more levels of each
Alien saucer that shoots
Red Diceteroids are fast
Blue Diceteroids curve
Purple Diceteroids can reflect your shots
Gold Diceteroids break into Silver Cubes, which you can pick up for points
Daniel Foreman's Tutorials
Daniel has a range of tutorials in video format to speed up your DarkBASIC Professional learning curve, and allow you more time to focus on your game. This month we're featuring the 3D distance lesson, describing the calculation needed to establish the relationship between your 3D objects, anticipate collisions and so forth. The demonstration code produces a real time update of the distance between the objects onscreen as they move around. Daniel has 3 full volumes of tutorials on DVD, available from the Amazon store.
Dark Game Studio Bonanza
Special offer while stocks last: Dark Game Studio, Dark Physics, Dark Lights, Dark AI and Extends for an incredibly low price of $49.99. Save over $170!
Creating your own PC games is now easier than ever with this special compilation of game making tools:
Dark Edit
Demo Games
Physics Demos

Order Now

Save over $170 on this special deal. Be sure to check out the screen shots and the online videos. You can of course order safely and securely online, for delivery via postal mail.
FPS Creator Update

Animated Shadows Dance in the Dark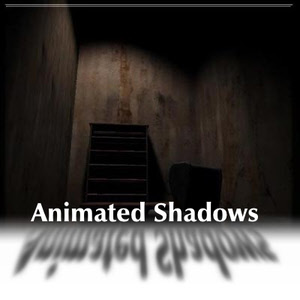 Jim Logan, aka Rolfy has taken advantage of Bond's sprite animation shader to create some incredibly atmospheric shadow effects in FPSC.
The demo level - which you can download here - uses the custom shader for sprite animation and is a simplified verion of the one released to the community previously. It's a simple small room, made up of entities and each one uses the shader to play animation on its surface. "I rendered a sequence of every model in the scene and created a sprite for each, even the swinging lamp on the ceiling is merely an animation on a plane", reports Jim. "It all ties together to create a pretty convincing scene."
Download the demo now to appreciate just how much atmosphere is possible in such a simple scene. While you're looking around the room, bear in mind there is not a single light in the scene!
Standard Weapons with Hands
by Joakim Olsson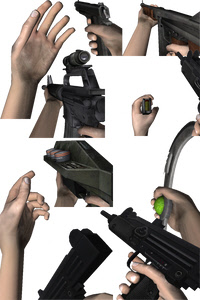 For some months I have been working together with Lee Bamber on getting hands to the stock weapons for FPSC. It has taken some some time, but the FPS Creator users will enjoy the result. All weapons have got new animations, and aside from the standard animations there are lots more included.
All weapons now have ironsight, melee, and different reload animations depending on whether there is ammo left when reloading. All in all about 1000 frames of animation are included for each weapon; that makes 18000 frames of new animation for the stock weapons.
The hands also share the same texturemap as the weapons, so when shaders are applied there will be lots of additional detail on the hands. These refreshed weapons will be included in an upcoming update.
100 Crates in 10 Days
Anyone watching Josh Mooney's progress on his personal project will already know that he completed his 100 crates, and has made them available to anyone in need of some crate-throwing FPSC action!
Here thay all are, you can download them from the forum thread for use in your games.
Special Offer while Stocks Last - $22.99,

Save Over $150.00!
Take advantage of this whopping special offer! Get FPS Creator and 9 Model Packs for an incredibly low price of $29.99 USD (€22.00 EUR, £19.99 GBP). This deal includes:
FPS Creator
Model Pack 1
Model Pack 3
Model Pack 7
Model Pack 11
Model Pack 12
Model Pack 13
Model Pack 14
Model Pack 15
Model Pack 25
Click here to purchase the Bonanza pack, including FPS Creator
for just $29.99 / €22.00 / £19.99
The Game Creator Store - Updates and New Additions

New Store Additions
Gravestone
An old and weathered gravestone... a mark of rememberance and of respect. Additionally, an ideal prop to add atmosphere to an eery scene. The texture quality 1024 by 1024 and includes D2 and DNI Maps for shader usage, allowing this 60 Polygon model to look extremely realistic.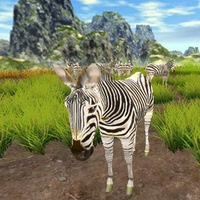 Zebra
This beautifully textured Zebra has built-in reactions to the world around it. It will graze happily, run when scared by oncoming characters, and attack when threatened.
RPG-7
RPG-7 Anti-Armour Weapon is an iconic shoulder-launched anti-armor weapon of Russian design. It includes VWEAP and pickup weapon and ammo entities and uses model pack 9-10 compatible hands. Includes optional 3D Scope animations and standard variable-zoom settings (default). 3D Scope requires AirMod 0.6 or later and a few simple gunspec edits which have been annotated for your convenience. In unmodded FPSC, 3D Scope view can be set by editing the animation ranges in gunspec.txt (recommended for intermediate and advanced users) Also includes a melee animation which can be used by DBP projects and future FPSC Mods.
Billboard
One of a number of pre-textured billboards. To add uniqueness to any game, individually textured billboards can transform a run-of-the-mill scene to one of unique character.
All of the above models are available to purchase and download through the inbuilt Game Creator Store in FPS Creator and DBPro, and also using the standalone store for other game-making tools.
Pick up free Store Points
The Game Creators have teamed up with the leading providers of virtual currency; perform a few simple tasks and top up your Store points. As well as being able to take up exciting offers and receiving potentially thousands of points, there are a host of other tasks to earn rewards. Watch a movie trailer, rate search results, answer questions, tag photos or choose from a host of activities that will ultimately earn you any of the high quality models and resources to make your game shine.
Open the Store, through FPS Creator, DBPro or the standalone version. Log in to your account and select the Buy Points option. Below the regular payment options you'll find links to gWallet, Offerpal, DoubleDing and TrialPay. You'll immediately find yourself in amongst the tasks and offers available, and can start earning immediately by watching a movie trailer or two!
Upload Your Assets to The Game Creator Store
Did you know you can sell your models, segments, music and sky boxes in the Game Creator Store? We already have dozens of artists selling their media, and we welcome anyone with the talent to provide our community with quality assets to do the same. If you are interested in becoming a store seller, please contact Janet, our Store Administrator directly.
Games at The Game Creators
The Game Creators have a number of games to download and enjoy, including titles from a number of independent developers. You can already take advantage of ten games, including:
Droplitz
Immerse yourself in this addictive puzzler that's all about strategically twisting and connecting mismatched dials to save precious droplitz. Just making a single junction is child's play; can you master the art of the combo or will you let your pipes runneth over? Be warned: losing too many droplitz can be hazardous to your ability to win. With four unique play modes, a variety of board sizes, and infinite replayability, Droplitz promises to drain all your time away.
Fluttabyes
The aim of the game is to help as many butterflies to freedom as possible. You achieve this by creating matches of 4 or more butterflies of the same colour. It is possible to create matches of up to 13 butterflies of the same colour. The higher the match the bigger the score, plus you will get one of two special bonuses, the ladybird and the rainbow butterfly. You can also increase your score by creating combos, achieved by linking matches together within a short period of time. In Survival Mode you play against a timer, a dandelion clock and in Endless mode the timer is switch off.
KrissX
KrissX is a captivating and relaxing mix of puzzle game and word game. Swap letters and decipher clues to solve a series of clever puzzles. Conquer a huge variety of puzzles in Quest Mode and tackle the exciting Time Attack challenge. Relax with Timeless Mode and exercise your brain with engaging Special Puzzles. KrissX creates new puzzles each time you play, so you can keep on coming back for more - you'll never see the same puzzle twice. You can even create your own word puzzles to share with friends! KrissX is easy to play but difficult to put down!

These and many more games, including some of the Classic Game Creators publications you have come to know and love (Goals! and Mr Dork) can be found on the newly created games page on the site.
DarkNet Updated
DarkNet has reached version 2 and will be available on the website very soon. Existing users will be able to download the update from their account. The key features new to this version are:
Open source
New detailed documentation of all commands and classes
C++ users have access to easy-to-use and flexible internal classes
Multithreaded encryption and decryption
Instance profiles to make managing multiple networking instances easier
Improvements in speed across the board
Normal DLL for use with other languages
Broadcasting to subnets
Any existing code will require some (minor) modifications to work with this new version. These changes will be documented on the Darknet web page.
What is DarkNet?
DarkNet is a multiplayer plugin specifically designed for use in game development. It uses both UDP and TCP protocol making it suitable for virtually any type of online game ranging from fast paced first person shooters to large scale massively multiplayer online games. It is very easy to use and well documented with several code examples. DarkNet is compatible with Dark Basic Professional, C++ and .NET compatible languages (e.g. C#, VB.NET).
DarkNet is very easy to use and is useful to programmers of all ability. Basic easy to use commands exist for beginners, whilst more advanced users can make use of additional commands intended to maximize performance. A basic server setup can be created in just a few lines of code.

You can view the full features of DarkNet - including sample code - on The Game Creators Website. New users can also purchase the product from here, and upgrade to version 2 as soon as it becomes available.
New Release of AC3D

AC3D is an easy-to-use, powerful and affordable 3D modelling package. Perfectly suited to creating in-game objects and characters. Version 6.7 has been recently released, and is available to purchase from The Game Creators' website. The new version includes the following enhancements:
Collada compatibilty, giving you access to hundreds of resources in the Google 3D Warehouse
Improved Windows 7 and 64-bit compatibility
Render to texture
Knife plugin as standard
Various fixes, tweaks and minor changes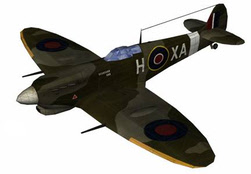 Collada is a powerful 3D file format that is becoming one of the primary 3D file interchange standards. The AC3D engineers have spent lots of time fine-tuning the new AC3D Collada geometry importer. Testing found that it supported Collada files better than some other commercial 3D software. Collada files are one of the primary formats used in Google's 3D Warehouse. So now, AC3D users have access to a full library of objects including buildings, vehicles and much more. Look for Collada (.dae) files.

You can visit the TGC web page for full details and to purchase AC3D, as well as download the 14 day trial version. Anyone who has purchased AC3D since December 2008 can upgrade to this version free of charge.
What is AC3D
For those of you that are new to AC3D, here is a brief summary of the many powerful features of this 3D modeling package. AC3D is based on a simple, intuitive 'click and drag' user interface, encompasses fast subdivision surface modeling, has inbuilt texture editing functionality and supports numerous 3D file formats.
Specification
Fast real-time OpenGL graphics views (2D and 3D). Built-in fast OpenGL 3D renderer with adjustable field-of-view; instantly see results of your actions in 3D. Spin the model or switch into 'walk mode' for FPS-style control
Multipoint polygon and line editing down to vertex level, with no polygon limits. Full polygon editing. e.g create a sphere and easily move the vertices to deform the shape. Create and edit multi-point polygons and lines - not just triangles
Edit at different granularity - groups, objects, surfaces, vertices. Manipulate individual surfaces: insert/remove vertices, make holes, spike, spline, bevel, triangulate, flip and subdivide. Extrude and revolve 2D lines to make 3D shapes. Scale a selection to a specific size. Flip a selection (mirror) about X, Y or Z axis. Remove duplicate vertices and surfaces ('optimize')
Texture mapping support with real-time rendering. Texture/background image file formats supported include GIF, JPG, PNG, BMP, DDS, PPM TGA (Targa) and TIF
Graphical Texture Coordinate Editor (UV Mapper)
Assemble surfaces into new objects
4 views - 3 orthographic and one 3D. All at once or individually. Navigate/Zoom around the 2d views with cursor keys and other single key presses. Adjustable 2D and 3D grid guide lines with grid-snap function. Hierarchical view window. Hide/unhide objects for easier/faster editing of complicated scenes
24-bit colour palette with adjustable diffuse; ambient; emissive; specular; shininess and transparency
Supports many output/input formats including 3D-studio 3DS, Lightwave LWO, Alias triangle, DXF, VRML1 and 2 and Inventor, Povray, Renderman RIB, Triangles, Direct X, Milkshape, Quake 3 bsp, MD2, Wavefront OBJ, OFF, stl (ascii), sof (airfoil), SMF, T3D, and LDRAW .ldr (Lego)

This is just an overview of the many features available. Download the trial version to sample the vast capabilities of this tool now.
Lee Bamber's Blog of the Month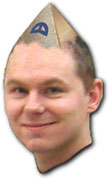 This video will help you create an MSI installer for your applications. If you're viewing this newsletter on its day of release, you may well be looking to complete your Intel AppUp Competition entry, and be in need of a final, installable version. The next ten minutes will save you hours of experimentation, and ensure you have the knowledge and the free tools needed to complete your competition entry. Of course, this tutorial applies to all of your other projects too.
From the Forums


The Community Rules and Information thread is the most comprehensive guide to the FPSC forums you will need. It has been compiled over many weeks by KeithC. It covers 17 categories from Forum Rules to finding the perfect FPSC Mod for your project.
This issue we highlight the section on Third Party Tools which you'll find in the thread.
This is a list of 3rd-Party Tools that have been designed to help you create a unique game with FPSCreator. Many of the tools listed are updated on a regular basis, so be sure to check the developer's site often for the latest news on your favourite tool.
Commercial Tools
Signs-- A utility for creating FPSC-ready signs of all sorts, as well as segment creation and object importing.
GameStarter --The GameStarter lets you create a launcher for your FPSC games enabling your customers to update their game, change the configuration of the game (such as screen resolution, controls, performance, etc.). Also create demos for your game.
Weapon Creator-- Load your own pre-made weapons into FPSC!
FPSC Agent: Professional Edition-- Consolidate all your FPSC Tools (including 3rd-Party Tools) into one application!
FPSC ToolBox-- Turn your custom media into FPSC-Ready entities, segments and weapons with this all-encompassing package. You can buy each one separately, or as a set!
Free Tools
Skies-- A Skybox generating program for your FPSC games.
Landscape Construction Kit-- An add-on for registered owners of Signs. Create outdoor areas for your FPSC game.
Entity Workshop-- Create or alter objects for use in FPSC (including scale)...alter or add new textures to existing or new objects; then import them into FPSCreator. All in one great program!
Firma Segment Maker-- Create your own segments for FPSC with this excellent program; created by DarkFoil.
FPSC Agent: Free Edition-- More limited version of FPSC Agent.
ceSky-- A tool to put together skyboxes (using your own images). Follow the thread here.
TGC Store - Genre Configuration Utility-- A program that allows you to group all like entities into a single section, irrespective of the artist.
HoleZ-- Create custom and destructible holes in any FPSC segment, with this easy to use tool (includes filler entities as well).
FPI Editpad-- A refreshing alternative to Notepad; use this handy tool to create/edit your FPI files.
FPSC IP-- A program designed to make FPSC Multiplayer Games more user friendly and more professional.
"Will post new images tomorrow..."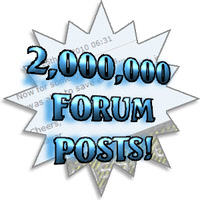 It appears to be your average post in the forums, a small project update in the Massive Overlay thread. However, on this occasion the author received $100 USD and 2,000 store points for submitting the two millionth post to our forums! Congratulations to Anayar, we hope you enjoy your prize.
This is a level editor for DarkBasic which you can use to create a Scene or Level, It includes several import and Export options, and will load FPSC Entities and Levels. Mson is looking for help to complete this open source project. Take the opportunity to be part of a community project with potential.
Many of us have hacked out a simple program without any timer based movement code, and with little regard to how fast or slow the user's computer will run it. Which is ok, because it accomplished whatever we were attempting to show to those people.This is a discussion on how to get more performance out of your main loop, while maintaining a good framerate.
.
Monthly Newsletter Winner - $100 voucher up for grabs every month!

Join over 2,000 TGC fans on Facebook for the chance to win a $100 gift voucher each month. Simply add yourself as a TGC Fan using the "Like" button and then actively participate in the discussions at least once a month. We'll pick a random winner from all who input into the TGC Facebook discussions. The voucher can be spent on any of the products on our site. Sign up now, and good luck!
Outro
Share your news with over 23,500 active games developers!
If you have something you'd like featured in a future issue then please get in touch and include as much information as possible (including where applicable: screen shots, URLs and zip files).
Issue 94 deadline - October 27th 2010.
"In matters of truth the fact that you don't want to publish something is, nine times out of ten, a proof that you ought to publish it."