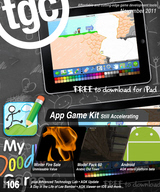 When the social channels started alerting me to the release of the Android AGK Player Beta, I was eager to grab it and finally see something - anything - I had created on my phone. Within a couple of hours I had uninstalled my standard Android software, installed Cyanogen to get me to the required Android 2.3, and watched my first project come to life. This moment sits alongside my 6-car straight line race in DB Classic, and making Tron Light Cycles on my Dragon 32 (relating to its memory in Kilobytes, not Magabytes or Gigabytes!). It's a great feeling to watch your creation come alive on your portable device. If you haven't had the opportunity yet, beg and borrow to experience it for yourself. You'll impress your friends and family too as your game appears on their tablet, phone or netbook.
Lee treats us this Hallow'een season to a deep insight into what's happening with AGK, as well as a day in his life (although I would claim he's up with the spooks of the night). We have a new model pack and new features for FPSC, tutorials for DarkBASIC Professional and unbelievable stories about prototyping unmanned aircraft using TGC languages - it's no trick I promise you.
Until next time,

contents
(1) Fire Sale (2) App Game Kit (3) My Doodle Game (4) Prototyping in DBP (5) Tutorial (6) Games (7) TGC AppUp Dev Group (8) FPSC News (9) Model Packs (10) 3D Compo (11) From the Foruims (12) Winner
Winter Fire Sale
Keep Warm this winter with TGC's Fire Sale!
We have something for every game maker in the family. Let your younger creative minds rapidly create cartoon-styled casual concoctions whilst you muse away the midnight oil on magnificent minefields of morbid terror in your FPSC masterpiece. If your desires aren't satisfied by either of these, design your wondrous distraction from the ground up in DarkBASIC Professional.
This pack also includes 2 bonus games - Mr Dork and Goals! These will be the perfect distraction when you need a few minutes away from your game creating activities.
This is what you get for just $19.99 USD (£12.99 GBP, €14.99 EUR), but act fast as this offer is limited to the first 1,000 customers:
FPS Creator + 10 model packs:
Model Pack 1
Model Pack 3
Model Pack 7
Model Pack 19
Model Pack 27
Model Pack 29
Model Pack 35
Model Pack 37
Model Pack 43
Model Pack 45
My Doodle Game
DarkBASIC Professional
Mr Dork Game
Goals! Game
FPS Creator
FPS Creator sets a new benchmark in the game creation market by providing an easy-to-use yet highly flexible editing environment. As its name implies this is a tool for creating action-packed FPS games with no programming or 3D modelling knowledge required. Using an intuitive and visual Windows interface you literally paint your game world into the scene.
My Doodle Game
My Doodle Game is a fun and creative game making tool, with it you can literally draw your own games and then have hours of fun playing them! Make a scrolling shoot-em-up or a fun platformer, it's so simple to use and the results are instant.
The application comes with some pre-made characters and games. You can use these or just draw your own and build up a personal library. You can mix and match heroes and enemies and make some really wacky games. Personalise your games with your own wav sound effects and mp3 music.
We're sure you're going to love My Doodle Game, it's instant fun and if you have kids they'll be fighting for control of your PC to make their own.
DarkBASIC Professional
DarkBASIC Professional is the most advanced games development package built on the BASIC language currently available. No other package out there makes it as easy to incorporate all of the special features and effects you see in todays games and no other package natively offers the benefits of Microsofts DirectX 9 technology.
All games created with DarkBASIC Professional are License and Royalty free. All games can be distributed as a stand alone executable.
Model Pack 1
Model Pack 1 injects a bunch of new 'Modern Day' style objects and characters into FPS Creator. Here are some of the items included:
A complete set of cliff room segments with realistic rock walls
A kitchen set with 4 room variations, ceiling and curved corners
A living room set with 4 variations, ceiling and curved corners
A service area set with 4 room variations, ceiling and curved corners
An assortment of doors and windows
18 new enemy characters combinations, including: a SWAT team, an SAS trooper and a Specialist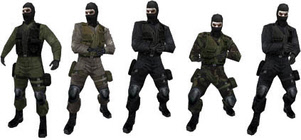 Model Pack 3
This pack follows a theme based around modern day styled warehouses. Containing over 340 segments and 183 entities, this pack is sure to add versatility to any FPS Creator game.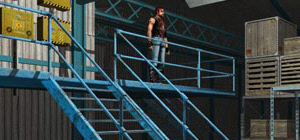 Model Pack 7
Expand the default sci-fi and world war II libraries with this segment pack. After installation you have extra mesh segments available that provide exciting new possibilities. Create broken walkways, curved ledges, varying angled ramps - your level designs expand with this new set of building blocks. Model Pack 7 contains 109 new segment pieces.
Model Pack 19 - Cartoon Medieval Pack
Everything you need to make a medieval cartoon setting is included:
11 Monsters
7 Medieval Townsfolk
17 buildings
2 Trees
3 Fences
2 Weapons (1 knights arm, with sword) plus 1 bonus Monster Arm with crazy weapon! - play as a Monster!
Model Pack 27 - Roman Pack
This pack contains:
47 floor segments
2 trees
2 monuments
5 roman soldier characters
14 roman buildings, with additonal part sections
7 market stalls
21 props including market items, pottery etc
Model Pack 29 - Tropical Pack
Create your own tropical island, full of lush foliage and sandy shores. This pack contains a huge array of foliage, including ferns, flowers, palm trees, etc. The pack also contains an assortment of tropical styled buildings and huts, plus a large collection of rocks and cave styled pieces, for you to really enhance your level design.
Model Pack 35 - Medieval Pack
This pack has been faithfully recreated using authentic medieval textures, and can be used for all kinds of interior level designs. The pack contains 61 entities, and 41 room segments, providing you with fantastic potential for creating your own medieval environment.
Model Pack 37 - Castle Pack
The castle pack allows you to construct your own castle, with an assortment of turrets, towers and walls, plus buildings. There is close integration with the segments and buildings contained within the pack, allowing for the entity building to be used as a shell, whilst you can paint segments inside to provide the interior space! Make the interior come alive, with a rich pack of segments, allowing you to make the castle kitchen, pantry, banquet hall etc.
Model Pack 43 - Cave Pack
5 Cavernous Door Segments to join mines to tunnels to the outside world
40 Underground Tunnel Segments featuring Coal, Iron, Gold and other mineral deposits
20 Supported Mine Corridor Segments, designed to blend effortlessly with the un-worked tunnel segments for continuity and fluidity in your levels
6 Overlay tile segments to create a network of mine tracks for ore carts
8 Overlay tile segments to create suspended land-bridges, ravines and multi-level caverns
4 Overlay tile segments in the form of ladders and ramps to allow the cave scenes to flow seamlessly from one level to the next
7 Entities including Ore carts, Junction boxes and Rail materials to populate your mine track scenes
17 Entities of rocks and ore to add variety and depth to your scene - designed to be used in conjunction with one another to create a limitless variety of cave layouts
15 Entities of wooden construct, including crates, beams and blockers to provide ambience, block passages and otherwise give the end user a more interesting scene
12 Mining Tools including picks, shovels and dynamite
16 Stalactite and stalagmites and clusters to populate your cavern roofs and floors
A fully animated rockslide with custom sound effects to surprise and alarm your would-be dungeon dwellers!
Model Pack 45 - Heroes of Science
1 Einstein
2 Female 1930's civilians
3 Male 1930's civilians
1 Isaac Newton
2 English Butlers
1 Galileo
2 Assistant Astronomers
5 Furniture entities including bookshelves, tables and chair
4 Wall entities including clock, signs and chalkboard
1 Large and small telescope
8 Outdoor entities including fence, hedge, bush, trees and rock faces
10 Interior entities including books, chalk, clock, compass, lamp, papers and storage crate

App Game Kit - All Systems Go

by Lee Bamber
AGK development has been frantic in the last few months, fuelled by the excitment of creating something extremely relevant and it's great fun to boot. We've continued to gather feedback from the early versions via the Online Issues Board, fixed bugs, tweaked features in order of importance and found time to release a few tools including the new Placement Editor. We've also been very busy beavering away at the new Android platform which is coming along nicely, with lots of great feedback from the AGK forum from current AGK users testing the beta version of the Android player. With hundreds of Android devices currently available, we've decided to stay in beta until the devices owned by every community member (that support 2.3 or above) work as expected before we release the Android platform officially. With lots of exciting new Android devices hitting this Christmas, we think it will be well worth the wait.
Free Trial Extends and Expands
We also released a free trial version not so long ago which allows anyone interested to install AGK and experiment with the BASIC language. The trial is not time limited so you can continue to explore the world of AGK for as long as you wish before deciding to buy. While you learn the ropes, we will continue to load up the full version with more platforms, tools, content and features to tempt you across in the years to come. As a special treat, we have added a free Tier 2 C++ module to the free trial version so you can check out the Windows platform commands, so now fans of Visual Studio can also enjoy the trial.
AGK Developers Rally to The Call
Outside of the internal engine room of TGC's AGK division, third parties have responded to our call for action by producing a huge number of apps already, some of which are now selling on the Apple App Store, Samsung Bada Store and Intel's AppUp store.
We've been so impressed in fact, that we have put on hold our own plans to develop a few AGK apps and instead decided to work with select third parties, furnish them with graphics and help them complete our AGK apps in progress.
Lee Bamber
We've been so impressed in fact, that we have put on hold our own plans to develop a few AGK apps and instead decided to work with select third parties, furnish them with graphics and help them complete our AGK apps in progress.
We are working on some things we can't talk about, and some things we can. One of the things I think I can reveal (and perhaps some of you already know), is that we are close to the completion of the first official AGK book, crammed to the cover with an in-depth exploration of every command and set out in an easy to follow series of chapters. Written by Alistair Stewart, this indispensible tome will take you from first principals all the way through to developing your first AGK app. Alistair has been writing programming books for over a decade, and his use of illustration and test questions ensure that you learn something at every step. You could not ask for a better teacher!
From my side of the AGK stable, I continue to improve the AGK IDE, Compiler, Player and Viewer and keep on top of the Issues Board during bug fixing cycles. I will continue to tweet interesting facts about AGK through my twitter account @leebambertgc and you will find that for the time being I will be reading and if required, answering every single thread in the AGK forum. I am also finding time to record and publish impromptu YouTube videos of various AGK topics as they become interesting. My last few videos included a brief look at how you can develop in the AGK IDE on a Mac, a quick look at multi-touch on the iPad and also a preview of the AGK Viewer, which allows you to run your AGK apps on your iPhone, iPad or iPod without the benefit of a Mac. As we develop new toys, or some interesting question surfaces through the Facebook or Forum threads, I will be sure to have my video camera handy to capture my take on things.
AGK Viewer for iOS Devices
Instead of running your AGK app directly on the device, the app remains on your development machine and simply streams the resulting screen to your iPhone, iPad or iPod. Using high compression and resolution scaling, high frame rates are achieved to give you the best emulation of the native app instantly on your device. The app also transmits the native device resolution, device name, touch and accelerometer data back to the development machine running the code, allowing you to interact with the device as though it was running the app natively.

To use, simply run the app and then click the Broadcast button in the AGK IDE to have your app magically transmit to your favourite iOS device, no wires, no certificates, no licenses, no problem. Download from the App Store now.
Build 1.054 now available
AGK build V1.054 is available as of the 24th October and the team continue to deal with any issues found alongside introducing new updates to existing platforms (Bada 2.0 is one of our current focus points). You can download this now from your order history.
The number of changes implemented and tested in this update is significant, and includes:
Added New Placement Editor into Utilities folder
Updated tweaks to ensure source (T2) for Meego and Bada work better
Removed debug file from Mac player
AGK Viewer tweaks to sync well with Windows streamer
Fixed issues with AGK Viewer freezing Windows app when cancelled
Improved networking code to warn of firewall block
Fixed the XCODE4 template
Cleaned up Tier 2 projects to compile first time (apps/templates)
Added INTERPRETER_MAC\BUILD\RELEASE folder with final Mac binary
Perfected AGK Viewer and AGK Player system.
Added free version of Windows Tier 2 Lib into trial
Ensured AGK Viewer broadcast does not crash when maximise Window
Added better device emulation during AGK Viewer mode (fakes device name, device resolution) and resets app to beginning using new faked properties
Finished AGK Viewer complete with re-start mode when iOS scraper mode detected - all examples work with AGK Viewer
Adjusted AGK Viewer network to run in parallel to main AGK Player network (no more interference)
Added multi-resolution support to new AGK Viewer, added touch input, accelerometer input
Added new AGK Viewer app (replacement for AGK Player on App Store)
Added support for accelerometer to be passed back from AGK Viewer to AGK Stream feature
Fixed error causing LARGE programs to create VERY LARGE allocations of memory that some devices could not create
Added code to detect when byte code memory allocation exceeds device limits and produces safe error message (not crash)
Fixed issue causing arrays used before the DIM statement parsed to fail to compile even though subscript counts valid
Fixed slow Samsung startup
Fixed issue caused by LARGE AGK programs being expanded, but variable offsets within byte code not being processed properly
Fixed polygon hit test bug
Fixed virtual joystick image when aspect ratio changed
Fixed DeleteText memory leak
Fixed button text with scrolling view
Fixed physics walls with SetPhysicsScale command
Android Beta Program

For the last few weeks our eager community has been beta-testing the Android AGK Player. Feedback has been fantastic and has allowed us to fine-tune the player faster than we anticipated. We realise that this platform is challenging due the the vast number of devices out there and will be ensuring a compatible solution for anyone running Android 2.3 or greater before finalising the beta test.
AGK Font Packs
Each comprehensive pack in this new range of assets contains more than 30 fonts for App Game Kit, saving you weeks of work that could be better spent writing your games! Say goodbye to ugly, fixed width font images, and welcome this collection of high quality, professional and easy to read alternatives.
AGK Font Packs are not only good looking, but space efficient, you can get more words per line with AGK Font Pack images, than you can with standard font images, allowing you to tell an immersive story with greater ease. No more truncating sentences and paragraphs because your screen just isn't big enough!
AGK Font Packs are easy to use, thanks to their integrated Font Viewer. You can simulate three popular game styles, select colours, and read large and small text to get a real feel of how any font will perform inside your application.
With its dynamic help content, you won't get stuck wondering how to use them. Just install the pack, and you will be guided through the packs usage with a real time interactive help program designed to show you exactly how to utilise your new resource. AGK Font Pack won't keep you guessing!
Don't get caught out; many users fail to realise that many font's are not free, leaving themselves open to legal issues should their game hit the big leagues. AGK Font Packs eliminate this potential legal disaster, by ensuring only the best high quality legal fonts make it into your games.
AGK Font Packs are designed to work hand in hand with App Game Kit, allowing you to use its powerful native command set to create virtually infinite possibilities. No colour, size, position, angle or effect is out of reach with this highly optimised pack.
But that's not all! Each font also includes gradients, built-in shadows and even provides basic white raw font images should you decide you wish to tweak your font with your own patterns, colours, or effects. All you need is a little artistic talent and a good image editor to modify these professional images to suit your own unique style.

Features
Getting Started help program, teaching users how to use the font packs
Each pack has more than 30 fonts and additional styles
Default font with a little shading, gradient, shadow and plain unformatted
Independent shadow maps
Font viewer
3 simulated game backgrounds - sunny day, purple night, space shooter
Font colour cycler
Two text modes - large character map and small font demonstrated with a poem

All three Font Packs are available to purchase now from The Game Creators website. You can also preview the additional videos on the product page before purchasing.
Multi-Touch in Action
A very quick demonstration of creating a multi-touch application in AGK. This literally took minutes to whip up, and demonstrates the raw commands available to create device specific apps when you absolutely must have multiple touch points. The code has been uploaded to the TGC Code Base.
A Day In The Life : Lee Bamber
We developers are a curious sort, and like snowflakes, come in all shapes, sizes and styles. I thought it amusing to recall a typical day in my life in the TGC engine room in the hopes it will brighten your day on account of the realisation that your life is much better than the one I chained myself to.
2:00 PM : My typical day starts around 2:00 PM, when I wake up. This affords me the perfect excuse not to answer the phone or talk with anyone, a needless distraction in the pursuit of code. It then takes a full hour for my eyesight to be restored, during which time copious amounts of decaffeinated tea are employed to hasten the process. During this initial start-up sequence, my brain starts to digest the mountain of email that awaits every new day. Google has kindly filtered 40% of the spam, leaving me to randomly select another 40% which I elect to call spam based on my mood. This leaves me with a manageable 20% that is vaguely work related. Depending on the trapezoidal nature of the emails, answering them can take anywhere from 1 to 4 hours, taking me nicely into what I like to call 'Home Time'. That is, time to go home. Trouble is, I work from home almost all the time, so I don't have far to go, and not very far to come back either.
Those 20% days are the days you live for. Everything from writing tools, finding bugs, fixing bugs, researching new technology, responding to threads, creating videos, writing documents, organising tasks, co-ordinating activities, creating installers, testing and scribbling on bits of paper
Lee Bamber
6:00 PM : For obvious reasons I am not a breakfast person, but I am a stuff my face at 6:00 PM person, which is what often happens. Then a good two hours to recover from that, depending on whether Grand Designs is showing on CatchUpTV, and then back in the office for more lovely work (read : emails).
8:00 PM : On those rare occasions I actually climb to the very top of my email mountain, I actually get to open up some code and look at it. Historically, my coding life is broken up into 20% writing new code and 80% debugging it. Those 20% days are the days you live for. Everything from writing tools, finding bugs, fixing bugs, researching new technology, responding to threads, creating videos, writing documents, organising tasks, co-ordinating activities, creating installers, testing and scribbling on bits of paper all play a part in filing up the next 4-6 hours.
MIDNIGHT : At this point I usually have another snack as the grumbles start and my body needs more fuel to stoke the fire of Lee's insane work ethic. I usually bring the snack to the keyboard so I can read something on-line or half-type half-eat my way through a bit of work. Snack suitably demolished, I catch my second wind with a fresh cup of tea and carry on hammering away at the mountain of cool things to do.
3:00 AM : Granted I have had a few hours away from the keyboard, but by now my eyes are hurting and a few yawns have tried to get through my face. The wizened old fart in me wants to go to bed, proclaiming loudly that any code I write now will be utter mush in the morning. The stubborn sod in me wants to stay where I am and get it done until it's done. It is a conflict that has no natural winner, and is as much a surprise to me as anyone else.
6:00 AM : If the evil side prevailed, this is the point where I start to see daylight through the window and reluctantly conclude that there is no chance that 'done' is going to happen anytime soon, and that I should admit defeat and go 'home'. Fortunately 'home' is just across the hall so it's an easy decision.
Anyone reading this wondering where the Pizza and Coke are, I must confess that I no longer enjoy a nightly pizza on account of the aforementioned size and shape, and I had a friend who had four teeth taken out because of drinking too much Coke so that had to go too. The moral of my story is to work during the day, eat at normal times and go outside from time to time, 'cos if you don't, you just might wake up one day and realise you've turned into a Lee.
AGK Development on a Mac
Although the AGK IDE only runs on Windows at present, you can actually run the AGK IDE on your Mac at near-native speeds. All you need is VMWare Fusion, a Windows disc and a few configuration changes. For those who want to develop their iOS and Mac apps on a Mac, but still want the power of AGK, now you can.
20 Squares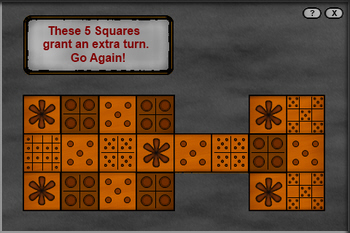 This game has been created by Conjured Entertainment in AGK and is a strategic board game. Manouevre your pieces around a board where each square has its own rules. Some will grant you an extra turn whereas others will send you careering back to the start. Some squares limit the number of pieces they will allow, and others will grant access to all of your pieces.

It's up to you how you decide to work around the board and beat your opponent.
Bitmap Font Creator for the AGK community
In AGK, using bitmap fonts is easy as we illustrated earlier with the Font Packs. Simply pick a font sheet (or use the default sheet) and start making text objects. Manipulate position, spacing and size on the fly, and even change the colour without needing multiple versions of your font.
Of course, you need bitmap fonts to take advantage of this simple process, and it is worth investing in a professional font to improve the look of your app. Hubdule is one step ahead of the crowd, and has produced a Font Creator tool to simplify the process.
Using any installed font, you can visually compile your font sheet, using monospaced or variable width characters. Set the size and colour, as well as the character spacing. You can even texture the font using brushes and add a drop shadow before finally exporting the finished product.

The Font Creator is available for free download here. Bear in mind that for your published games you may need to look at royalty-free options such as the font packs, but for your own development and personal use this is a great starting point.
Code your game once
The App Game Kit solves many problems caused by mobile device fragmentation. With it you can code your game once and then deploy your game to multiple platforms. Different resolutions and input systems are all handled by AGK.
Easy to Use
With its own BASIC script language App Game Kit makes it a cinch to code your games. Game designers, artists and many more budding game makers can start creating their own apps.
AGK Magic
Look no wires! Compile your BASIC games in the IDE, then transmit them over your WiFi to multiple devices for instant testing. Creating games with this new cross-development model will result in your productivity increasing significantly as you instantly target multiple platforms.
More About AGK
The TGC team has a wealth of experience in creating game creation tools spanning well over a decade. Taking that knowledge and working with our loyal and enthusiastic community we set to work on creating AGK
AGK was developed out of our own need to create a one stop solution for making game apps for mobile devices. In the past TGC had developed games for one device and then wanted to port them to other platforms. The process of conversion was costly and repetitive. The team wanted to spend more time creating new games and not burdened with laborious conversion work.
The TGC team has a wealth of experience in creating game creation tools spanning well over a decade. Taking that knowledge and working with our loyal and enthusiastic community we set to work on creating AGK.
This phase one of AGK is just the beginning. We aim to spread AGK across as many different platforms as possible. Meaning games you code in our AGK BASIC will instantly work on other supported platforms as we bring them into the AGK portfolio.
We're very excited about AGK, we feel it's the foundation of a great game making platform and we're 100% behind its evolution and development. We will continue to work with our community to ensure the AGK meets their needs.
Main Features
Write once, deploy everywhere architecture
Code in BASIC or native (C++)
Powerful and easy to use commands
Fast 2D game engine native to each platform
Screen resolution independent
Built-in physics for the best in game dynamics (box 2D)
Input device agnostic
BASIC Compiler broadcasts direct to devices
Extensive on-line documentation
My Doodle Game - Released on iPad!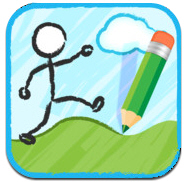 My Doodle Game is now available for the iPad. What's more, it's free to download and start making your own games straight away. We've created the video below to show just how easy it is to play the included games, edit them to your own preferences, and to start a new game with the included media content. We're quite sure your ideas will soon stretch beyond what we imagined

you could achieve with this simple-to-use game maker and to that end we've included a marketplace where you can grab additional content.
Stop Press! Update 1.2 Now available
The iPad version is now updated to V1.2 with a Halloween pack. We've added many new features into this Halloween themed update!
An all new zombie themed game to play!
New zombie based characters added to the store.
Hero character can jump on top of enemies to kill them.
You can set enemies so they walk past the player (only kill player with bullets).
Platform objects - you can now draw your own moving platforms. Set them as vertical or horizontal and they will automatically move between the scenery.
Enemies can use the new platforms or you can set them so they never use them.
Earn more "Doodles" currency by watching video adverts or taking up offers.
Earn 50 FREE "Doodles" by adding in the FAAD game network.
Character sizes - half or double the size of any character. Great for making boss characters or lots of little enemies.
Link to You Tube videos that show how to get the best out of My Doodle Game.
Development continues on My Doodle Game, and you can expect additional updates in the near future.
Editing a Character in My Doodle Game
See how easy it is to draw and edit your own characters with My Doodle Game.
Adding Platforms in My Doodle Game
In this video we show how easy it is to add moving platforms. Simply draw a platform, set it as an object with a platform behaviour and the rest is done for you!
Androids Vs Snakes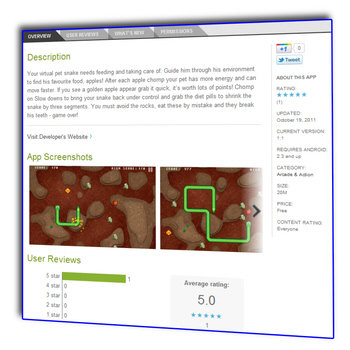 It sounds like a terrible combination of some of the worst movies ever. It's actually another giant leap for AGK, with Snake Snacker now available on the Android platform. Shortly after, the Snake wound his way onto the AppUp Store too! Written by Rick Vanner, he has also successfully published Snake Snacker for iPhone, iPod and iPad, as well as in the Mac App Store.
Your virtual pet snake needs feeding and taking care of. Guide him through his environment to find his favourite food, apples! After each apple chomp your pet has more energy and can move faster. If you see a golden apple appear grab it quick, it's worth lots of points! Chomp on Slow downs to bring your snake back under control and grab the diet pills to shrink the snake by three segments. You must avoid the rocks, eat these by mistake and they break his teeth - game over!
DarkBASIC Professional News


Everything you need to know about both DarkBASIC Professional and FPS Creator development can now be found via Lee Bamber's Tweets. You'll get to hear about every bug fix and feature as it's implemented.
Start following Lee now to get the latest news about your favourite development tools as it happens.
Ideal Tools for Amazing Prototypes
All around us, great new technologies appear every day. We take a lot of these advances for granted and assume the wheels of industry simply churn these things out on demand. But somebody has to imagine these ideas, and then they have to make them a reality. Jesse Redman is one such person, and I asked him to give us an insight into his work at IBM, an insight which reveals that DarkBASIC Professional can appear in the most surprising of places. You'll find Jesse in the forums inder the name of JRNTexas
The Advanced Technology Lab
by Jesse Redman.
The Advanced Technology Lab in Austin, Texas is one of IBM's premier research and development laboratories. The lab, on the fourth floor of the main building on the IBM campus contains a garage with a car, a kitchen, a family room, a cafe, a hospital room, a distribution center (warehouse) and a network operations center.
The lab has been involved in the research and development of many types of technology and the staff of the lab has been awarded many patents.
We needed a rapid development platform to create a flight simulator to test and demonstrate the UAV control software. We picked DarkBASIC Professional because of it's ability to rapidly develop a 3-D simulation environment.
The lab contains a Web enabled refrigerator that keeps it's own inventory, a Web enabled oven that is also a refrigerator and that can be controlled from a cell phone or computer. We also worked on a vending machine that could have money deposited via your cell phone just to name a few of the projects.
While employed at the lab, we worked on unmanned aerial vehicles - UAVs - that were designed to fly over areas that had experienced disasters and look at the infrastructure to determine level of damage and immediate needs. The infrastructure included things like pipelines and electrical transmission lines. We needed a rapid development platform to create a flight simulator to test and demonstrate the UAV control software. We picked DarkBASIC Professional because of it's ability to rapidly develop a 3-D simulation environment.
Using DarkBASIC Professional, I developed a a simulation environment that used LADAR data which is ground elevation data, to provide a realistic view of the "flight area". The simulation could be controlled via an outboard computer system that provided guidance and acted as a test platform for the software that was developed in the lab.
We also developed a prototype UAV that flew, using computer control. We would develop control software for the outboard system that was to be installed in a UAV then would test the software's capabilities using the "simulator" before we tested it on the actual UAV.
The simulator was demonstrated at the Paris Air Show and the UAV project resulted in eleven patents being awarded to IBM and the staff of the Advanced Technology Lab, for computer control of a UAV.
Find Out More
There are a number of videos on the internet showing the IBM Advanced Technology Lab (house) from five years ago. It is very interesting to watch, as you realise that most of the technologies being showcased are now what we take for granted and - for many people - can't live without.
One final note; if you want to know just how intriguing research can get, take a look at this patent, one of eighteen awarded to Jesse. This one is for the recasting of search engine results as a motion picture with audio.
The Living Room
The Kitchen
Tutorial - Creating and Handling Sprites
Daniel Foreman is busy producing yet more invaluable tutorials for beginners. In this video, you can learn how to create Sprites in DarkBASIC Professional, and then manipulate them using various methods. You may want to review the primer video first, which covers the absolute basics of loading and managing images, an essential component of creating sprites.
There are many more video tutorials to be found on Daniel's YouTube channel, with too much new material to mention here. Suffice to say, it covers DarkBASIC Professional, DarkGDK, and AGK. There is also help available for generic C++ techniques, and using Code::blocks, the IDE employed in AGK. The DarkPrinciples DVD set is also available to purchase, bringing many of the videos together in one pack, in full DVD quality.
Dark Game Studio Bonanza
Special offer while stocks last: Dark Game Studio, Dark Physics, Dark Lights, Dark AI and Extends for an incredibly low price of $49.99. Save over $170!
Creating your own PC games is now easier than ever with this special compilation of game making tools:
Dark Edit
Demo Games
Physics Demos

Order Now

Save over $170 on this special deal. Be sure to check out the screen shots and the online videos. You can of course order safely and securely online, for delivery via postal mail.
Learn how to Protect Your Valuables
Jesse Redman introduces us to some of the less well-known features of DarkBASIC Professional, which allow you to protect your media and other assets.
Protecting your Assets with DarkBASIC Professional
by Jesse Redman
I recently bought a few models at TurboSquid.com. One of the licensing requirements they have on models is that a model must be, "incorporated Content..." and can be distributed "...as part of a game if the Content is contained inside a proprietary format." That simply means that if a model is distributed with the game, it must reside inside another file that obscures the original format so it cannot easily be reused.
There are many assets in a game; they include graphics, models, effects and shaders, and even files that track and manage serial numbers. Most of these, if not all of these need to be protected from tampering and redistribution. Many of the popular games on the market include non-executable files that are used by the game in some way, that is not obvious to the user and may not be easily accesible even to an advanced programmer.
The best part is, that you have to know the name of the directory inside the file to extract the directory from the file. So if someone doesn't have the original directory name, they cannot access it or the files that reside inside of it.
Dark Basic Pro has a facility to manage your assets and keep them from being reused without your permission. There are two DarkBASIC Professional commands that are used to facilitate your need to keep your assets "hidden."
The two commands are Read Dirblock and Write Dirblock. These allow you to take all the contents of a directory and put them into a file that you name. You can use any file name you wish and any extension you wish. So you can keep your assets in a directory, inside a file and the file can be customized with an extension name that makes sense to you. The best part is, that you have to know the name of the directory inside the file to extract the directory from the file. So if someone doesn't have the original directory name, they cannot access it or the files that reside inside of it.
Since you too need to know the name of the directory inside the file that you create, I recommend that you keep notes of the directory names and the names of the files, in which they reside.
Here is a complete program that first asks you for the file name where you wish to store your directory then asks for the directory to place in the file. This is not a snippet, it is a complete program.
cls
input "Data File (end 'dat' file) ", dataFile$ // get the name of the file to create
input "Directory to use ", dir$ // get the name of the directory to use
open to write 1, dataFile$ //open the new file
if file open(1)=1 // be sure that it is open
      write dirblock 1, dir$ // write the directory into the file
 
      close file 1 // close the file
endif
 
print "Complete press any key to exit" // let user know file creation is complete
 
wait key // let them press a key so the "end message remains on the screen
end // end the program
This program is to be used separately from your game. It makes the files that will be accessed from within your game.
Inside your game you need to insert your version of the snippet below to open the file, extract the directory inside and make it available for access. When you extract the directory, it recreates the directory, in the current directory. If you want to keep the directory from being accessed, when the game is not running, it is important to have your game delete the directory, immediately after use.
So once you make the new file, from a directory, it is important that your rename the directory, so it will not be overwritten and deleted. I usually rename my files with an "x" on the end. That just tells me that the directory is used within one of my files.
If I need to add files to the directory, it is necessary to then rename it back to the name that is used within the game and run it through the "make file" process again. Once I have made a new file, I rename the directory with an "x" on the end again. When I do this, I then delete the file, just for safety sake, BEFORE I recreate the file from that directory.
Here is the snippet, that you must customize for your needs. It reads a file named, "anyname.ext." it extracts the directory, "serial." Once it does this, the directory is now available, in the current directory, for access by your game.
The second part of the snippet reads the file or files you need within your game and the third part deletes the directory so that it is no longer available.
open to read 1,"anyname.ext" // read your special file
if file open(1)=1 // check to see that it is open
      read dirblock 1,"serial" // recreate the directory
endif
close file 1 // close the file - note the directory is now available
open to read 1, "serial\serial.dat" // read file within newly created directory
read string 1, serial$ // read a string from the file
close file 1 // close the file
delete directory "serial" // delete directory, keeping it from unauthorized access
It is probably best read all of the files from the directory, then immediately delete the directory. That just helps ensure the security of the files within the directory by limiting the amount of time the directory is available on the system.
The final advantage of this process is that you prevent your game from being tampered with by having the resources replaced. Each time you play the game, the resources are regenerated from the file. If somebody chooses to alter the story text or worse still, replace your logo image in the folder with their own, it will never persist beyond one instance of the game.
Games at The Game Creators
The Game Creators have a number of games to download and enjoy, including titles from a number of independent developers. There are many titles from Project Aftermath, to Buccaneer and A Curious Tale. The latest addition is Monkey Pole Climb.
Monkey Pole Climb

Heston the gorilla has stolen all the monkeys' bananas, just because they laughed at his hobby of making balloons. He has set them a challenge to climb poles while his home made balloons rain down on them from above. If the monkeys can all get to the top of their poles at the same time he'll give them their bananas back. Of course these are no ordinary balloons; a green one will make a monkey climb up and a red one will make him climb down. Special balloons will make him flip upside down, hide behind the poles or even fly off completely.
Features
Unique gameplay
Hand-drawn cartoon animations
Original music score
100 levels of jungle action
2 Subgames featuring fruit and frogs
40 devious medal tasks

These and many more games, including some of the Classic Game Creators publications you have come to know and love (Goals! and Mr Dork) can be found on the Games Page on the site.
Happy Anniversary App Developer Group

by Steven Holding
This month sees the first Anniversary of the ADG and in honour of this we have started a Coding Challenge! In true ADG style we are crossing boundaries with the first official AGK Basic / DarkBasic Professional competition. We have a host of prizes for the top 5 entries and The Game Creators have been kind enough to provide some TGC vouchers too! Here are the competition details:
The Task
Epic Destruction - Create a scene of destruction on an epic scale; for example, a world destroyed by a huge meteor or a city levelled by a huge explosion.
The Rules
1-Submissions will be accepted in App Game Kit (AGK) Basic and DarkBASIC Professional (DBP) Basic only.
2-All content - including media - must be made using native commands!
3-Submissions must be the author's own work. Any code borrowed (even if modified) from elsewhere MUST be marked as such.
The Deadline
Submissions must be posted on the Coding Challenge thread by 00:00 GMT, 1st January 2012 (BEFORE new year).
You can find the Coding Challenge thread here, where you can review questions, ideas and inspiration, as well as ask any further quesions regarding the competition.
Judging Will be carried out by ADG admin and their judgement is final. Winners announced by 1st February 2012.
PRIZES
1st Prize
$100 TGC Voucher
ADG Codemaster Badge (Gold) - For the best code to be used by the winner on the forums or in their game art for perpetuity
5 Hours recording studio time provided by JRNTexas
Animated sprite pack from TheSlayer
Bespoke music track from TheSlayer
2nd Prize
$50 TGC Voucher
ADG Codemaster Badge (Silver) - For the best code to be used by the winner on the forums or in their game art for perpetuity
500 Lines of bespoke code from baxslash
Animated sprite pack from TheSlayer
Runners up (x3)
$20 TGC Voucher
ADG Codemaster Badge (Bronze) - For the best code to be used by the winner on the forums or in their game art for perpetuity
Full Catalogue of apps from baxslash (including as yet unreleased software)
Animated sprite pack from TheSlayer
We are also trying to get a few more events organised over the next month to celebrate the anniversary so keep an eye on the Developers Forum for more details. You will need an ADG developer account which is free and requires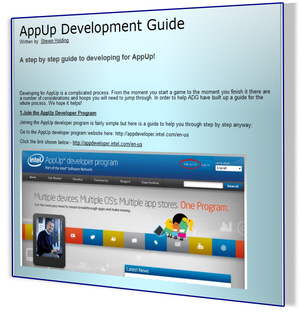 very little setting up just click on "Dev Login" at the bottom of any page to start an account.
Free Resources
It is early days but we recently started a resources section to the Developers Area of the ADG site where we will be posting Guides, Tutorials and free Media. You can find the most up to date version of the AppUp Development Guide here, and a set of Spritesheets have also been added to ease your AGK development.
New games on AppUp by ADG member Jordi

Cañon Pirata 3D
This is a fun game which can be played in 3D using the 3D Glasses template that comes with the game. The idea is to shoot the oncoming pirate ships using your artillery cannon by setting the angle and power. You have to keep a close eye on the power and

direction of the wind to make sure your shots hit home!
Learn to Multiply with Dr. Fiu
This is an App designed to teach children to multiply in a fun and interesting set of games and trials. It clearly has Jordi's 'stamp' on the style of the characters and is very professionally executed. There are four game modes (Multiply Tables, Resistance, Time Trial and Battle)

that are designed to test and improve your knowledge of mathematics. Well done on getting these two original and fun games published Jordi!
FPS Creator News

Trigger your Post-Process Effects
The latest version of FPSC in the CodeBase has a new set of tools for your pleasure, courtesy of Mark Blosser (Bond1). You can now use triggers to set the post-processing shader effects. A video tells a thousand words, so here's several thousand words for you - prepare to be amazed! We strongly suggest you watch this in 720HD.
Uuhhhhh! You made it better!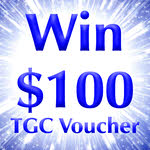 After numerous years of the FPSC jumping grunt, we asked you to make a new sound; likewise, for the cry of pain when you get hurt.
The condition of this competition was that you make your audio files available to the community to use in their games. You did just that, and here are our winners:
First Prize goes to Ched80. Here, we have not just one alternative but a full set of them, from Android to Comedy. The effects are downloadable here for you to use in your games. Congratulations to Ched80, who has won $100 USD of TGC Vouchers.
Second Prize goes to Olby, producing a set of sounds that will improve anyone's FPSC game and set it apart from the current games. Download them here. Congratulations again to Olby who wins $50 USD of TGC vouchers.
Special Offer while Stocks Last - $29.99,

Save Over $150.00!
Take advantage of this whopping special offer! Get FPS Creator and 9 Model Packs for an incredibly low price of $29.99 USD (€22.00 EUR, £19.99 GBP). This deal includes:
FPS Creator
Model Pack 1
Model Pack 3
Model Pack 7
Model Pack 11
Model Pack 12
Model Pack 13
Model Pack 14
Model Pack 15
Model Pack 25
Click here to purchase the Bonanza pack, including FPS Creator
for just $29.99 / €22.00 / £19.99
Model Pack 60 - Arabic Old Town


Cast yourself back into ancient middle eastern cities, through narrow streets, wide bazaars, covered souks and even across the rooftops! This pack is available to purchase now from The Game Creators website, along with full details and further screenshots.
Model Pack 24 Extras!

This free model pack add-on will boost the warehouse pack by 34 models, and is in your Order History if you already own this product. It includes:
Large selection of power and fuse boxes.
Workmen's tables.
White Board that can be edited to suit your games, just open the blank texture to add your own message.
Wall cables.
Light fixtures.
A great collection of smaller items to clutter up your games.
You can purchase the original Pack 24 from the website, and take advantage of these free extras.
3D Competition: Sub-Divide and Conquer!
By David Gervais, BiggAdd and MikeS

This time we thought it might be fun to play with sub-division tools and see what kind of whacky models you could come up with. We want you to make a basic model and then sub-divide it a max of 3 times. This should be plenty of sub-divides to either smooth out your base model or completely distort it. We might all learn a trick or two during this compo.

Rules:
1) You must show a render of the base model and each stage in the sub-divide, finishing with a final render. (Kind of like the banner, but individual frames is fine too.)
2) Let's have some fun, everyone try to sneak in an entry, even you programmers!
3) Contest will run up to and include November 27th.
October Winners

For this competition we asked you to take us to the Movies! Your inspiration was to be drawn from the Classics, Comedy, Drama, Action, Horror, Science Fiction, or even Animated. Be it a scene, a prop, a character, a gadget, a vehicle or anything you can tie into the Movie theme. The response to this competition was fantastic, with so many worthy entries. We've included a montage of all the runners up, all of which deserve merit.
However, we have to have our monthly winners:
3D Master - Cazzer Again
Cazzer again's Entry is the train from Back to the Future III.
Another very highly detailed entry true to form and identifiable as the train from Back to the Future III. Great model.
Best Model - Alucard94
Alucard94's Entry is a 'Pod' from the alien movies.
Yet another highly detailed model. No texture, but the details stand up on their own. Excellent Entry.
Best Texture - Rolfy
Rolfy's Entry is an Alien Hybrid.
The texture of this model makes it look like a bronze statue of the movie alien. Excellent texture and highly detailed model. Gotta love normal maps. Outstanding entry!
The runners-Up
We must finally display the runners-up this month, who made it very difficult to judge the overall winners. Congratulations to everyone for their efforts.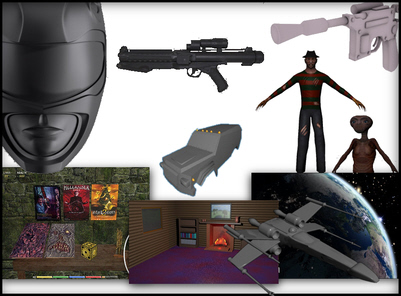 How the 3D Modeling Competitions Work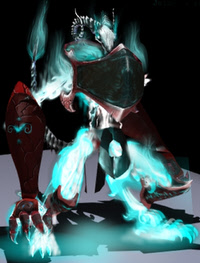 The accolades for the winners are retained until the next competition winners, and are as follows:

3DMaster - Champion awarded to the overall winner in the competition, an entry which displays both modeling and texturing excellence.

3DMaster - Best Model awarded to the runner up who demonstrates the finest modeling skills in the competition.

3DMaster - Best Texture awarded to the runner up who demonstrates texturing wizardry in the competition.
The awards will cling to your Avatar until the results of the following competition are announced. So to keep your award, you must defend your honour in battle once again!
From The Forums
Faizeq has been working with some projects involving PDF reader during work and with some spare time he's managed to create this nifty little DLL to load up PDF files in DarkBASIC Professional. It loads up PDF pages into DBPro image pointers so that you can just paste it to any of your DB objects.
We've got 'em for DBPro, so how's about community challenges for AGK? Rich Derscheimer has started this thread to complement the original coding challenges. The first, Lunar Lander challenge is over but why not join in the next one, perhaps even help to decide what the topic will be.
Artists Available for Free Work
In order to keep threads on the FPSC Media Board, requesting free media creation to a minimum; this sticky has been created and all other threads asking for free media will now be locked.

For Artists who wish to make themselves available for free work (whether it's for portfolio work, or out of the goodness of their own hearts); you can be listed by emailing KeithC requesting placement in this thread. If you wish to be removed, simply email KeithC again. You should have the following information ready when emailing:
Forum Name
Type of Art preferred (ie., environment, character, weaponry, any, etc)
Contact information (email address is sufficient)
Link to portfolio or site with work shown (optional)
For Developers who are looking for some free media to be created for their projects; simply peruse the list of Artists and contact them, or create the following post in this thread:
Type of Art needed (ie., environment, character, weaponry, etc.)
Specifics on the Piece you need done (ie., animated, static, textured/non-textured, with or without scripts, etc.)
Examples of what you need (DO NOT upload media to your post) in the form of links or images.
Any deadline you may have.
It is up to the Artist, as to whether the media they create will be for public consumption, or for proprietary use.
There is already a significant list of artists offering to help the community including:
The Game Creators do not endorse any of the included artists here, nor are they responsible for any outcome between Artist and Developer.

New Best Of The Best Multi-Badge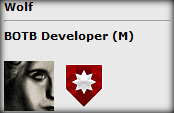 Some of the more productive members of the Commuinity now have multiple BOTB games and to recognise this there is a new Mutli-award badge.
We anticipate more members achieving this over the coming months!
Monthly Newsletter Winner - $100 voucher up for grabs every month!

Join over 4,000 TGC fans on Facebook for the chance to win a $100 gift voucher each month. Simply add yourself as a TGC Fan using the "Like" button and then actively participate in the discussions at least once a month. We'll pick a random winner from all who input into the TGC Facebook discussions. The voucher can be spent on any of the products on our site. Sign up now, and good luck!