If you cannot view this newsletter correctly, click here to view it online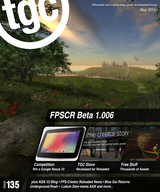 In my bid to continually better myself, my recent efforts have been to become certified in Project Management. It's a very detailed discipline covering everything from justifying the need for a project through to the plans, products, risks, issues and benefits to name but a few of the facets. I'm pleased to report that I passed the exam, but not without some anticipation and trepidation along the way. Thankfully, two of the techniques I've learned over the years for solving problems came to the fore and ensured my success. First, make sure you read the question very carefully! Secondly, work out what the answer isn't, then return to what it might be.
One of the big questions people forget to ask when solving a problem, is the opposite of that which they are trying to answer. For example, how would you go about working out the possibility of rolling at least one 6 in a sequence of three dice rolls? If you try to work out what the probability is, you'll almost certainly get it wrong. But if you work out what the probability is of it not happening, the inverse of this will be the answer you are looking for.
It's easy to start by thinking "three rolls, six numbers" gives you a 50% chance. But if you extrapolate this out, you get to "six rolls, six numbers" giving you a 100% chance, and we know this is not true. It's just the same as two flips of a coin not guaranteeing that you'll get at least one head even though there are only two options, and it's because there are four possibilities (HT, HH, TT, TH). What we need to do is work out what the probability of the outcome not happening is, and our answer will be the remainder. To not roll a 6 is a five in six (5/6) chance. To not roll a 6 three times is 5/6 * 5/6 * 5/6. This evaluates to 0.58. If this is the chance of not rolling a six, then to roll at least one six has a 0.42 probability!
If you want to set levels of difficulty in challenges in your game, this is a very important concept to grasp. Problems need to be solvable, but not too easy and not too difficult. Here is another Newsletter Challenge for you to ponder over, now that you have the groundrules for solving possibilities across multiple events.
Challenge: You invite a number of people to a party, and a guest with very little in the way of scintillating conversation points out that there is a 50% probability that at least 2 of the party-goers will share the same birthday. How many people are at the party? Once again there is a forum thread to discuss, but make sure you hide any solution in Code tags to let others come to their own solutions.
Until next time,

contents
(1) FPSC News (2) FPSCR Store (3) FPSCR Gallery (4) AGK Development (5) Competition (7) Cosmic Free (8) UnderGround Rush (9) DBP (10) TGC Channel (11) Social Feeds
FPSC Reloaded Blog

By Lee Bamber
Each month we'll update you on the progress of FPS Creator Reloaded. You will find a running commentary on the development through the FPSC-R Blog, but right here you will find some of the selected highlights that deserve your utmost attention. You can also follow the development on the official Facebook page. Within the R&D offices here at TGC, Reloaded is our main focus and we aim to constantly develop it to make it into a world class game creation tool. With great support from people who have made pledges to the project we are able to evolve and build our best game maker ever!
April has seen significant progress on the project with the release of V1.006 Beta and many news enhancements to the engine.
Lee Bamber, FPS Creator Reloaded Developer summarises the April achievements for himself and the FPSCR development team.
Dave is the go-to guy for ensuring the game play is top draw and my work will hopefully allow him to focus on behaviors rather than the boring stuff like animation and movement



Lee Bamber
After many weeks tweaking and testing, we released the new 1.006 beta onto the unsuspecting public, and the feedback so far is very good. We did a good job testing for stability and the performance improvements are experienced by almost everyone. Those still on HIGHEST settings will see the smallest benefit as we focused on LOWEST for the lower end systems.
The Dark Art of Intelligence
I have recently stripped out the existing AI module in FPS Creator Reloaded. Do not fear, this is to make way for an integratable prototype that Dave will implement imminently. It has meant I have had to remove my clever staircase, ladder, container and hard coded combat logic from the engine, but it now means we have a relatively blank canvas on which Dave can work his magic. Dave has been a games developer as long as I have, and his passion has always been 'games' creation. Unlike me, he has continued to play all the best games over the years. He's the go-to guy for ensuring the game play is top draw and my work will hopefully allow him to focus on behaviors rather than the boring stuff like animation and movement.
During the strip out of the AI module, I have left in the clever stuff that is still relevant which allows the characters to move and animate in a controlled way, so that foot planting is perfect and all the extra moves such as ducking, crawling, leaping over things combine animation and movement in a single system. It means when Dave's AI system wants an enemy to jump over a sandbag, dive for cover, throw a grenade and run like hell, it's just a few flags!
One of the core purposes of this approach is to move DarkAI to LUA, opening up a whole new world of scripting and intelligence the way you want it to work. This will make sure that every game that utilises LUA will be unique. It will also be an opportunity for the community to share scripts unlike any they have created before.
One of those days
Well, two of them. Some days are full of lots of little tasks that add up to a significant leap forward. Here's just a few entries from the blog, summized into the tasks that were undertaken:
The grass in Test Level is now instant

Added a MEDIUM technique to the entities to allow more optimised shadows along with the flash light effect

Extended the grass drawing range and made the grass fade out better so no more grass popping out of nowhere

The superflat terrain flag now handles the cheap shadow system properly allowing this method to be used for levels where terrain is not needed

The aspect ratio is now respected no matter what resolution you are running when in edit mode, which means perfectly circular cursors and

scopes on rifles

Fixed the issue of collectible weapons in standalone games not showing the guns when collected

The download system can now determine if an entity has been updated by the artist, and trigger the update to download automatically

Added better

interaction between water and entities so they bob about on the surface or sink to the bottom

Added F10 reminder on the start-up prompt to show new users how to grab a screen shot from the Test Level session

The engine can automatically detect if an X file is NEWER than the DBO that represents it, and if so, replace it with a new one

Save standalone now remembers all settings in the root SETUP.INI allowing your executables to be exported just how you want them

Skies, terrain and vegetation grasses lists now update each time you run Test Level. This means you can buy a sky or grass choice, download it

and then run the level immediately to try out your new item without needing to reset the software

New superflat mode of 2 which will completely remove the terrain from the engine so you can import your own ground or other floor surface

Added in some static floor entities with greatly improved speed

Improved FPS Warning so it only strikes once the game loop is well established

Deleting zone entities in zoomed mode no longer leaves area zone marker in map

FPSCR will now only accept and load levels created exclusively in Reloaded and will produce a warning for Classic FPM files

Flash light now works for LOWEST and MEDIUM shader techniques

Added a new MEDIUM shader technique for entities to allow a cheap flash light and a real flash light effect to be chosen

Ambient settings no longer lost when loading, saving and creating new terrains

When setting low shader techniques in test game, this choice is carried back to the editor so you can have faster editing experience
If you want a summary of the blog details, don't forget you can get the FPS Creator Reloaded newsletter too, simply by
registering
on the site.
Reloaded Discount Deal
TGC Newsletter readers can gain a 20% discount on the price of Reloaded. To take advantage of this offer, enter the code TGCDEAL when you're checking out during the order process. Save today, ORDER HERE.
The Store - Relaunched for Reloaded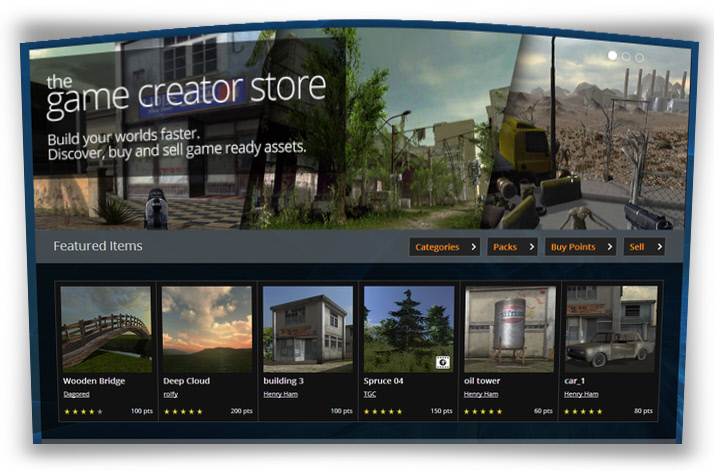 With Beta 1.006 came the
relaunched Store
, with higher quality assets than ever before. There is everything from complete buildings down to foliage and new grass styles. The process is much slicker and you can experience it right now in the latest Beta version (
join the Beta Program now
if you haven't already). For as little as 10 store points you can download one of twenty different types of grass and use it in the editor immediately.
Here's a little mathematical wizardry for you. With the combination of assets in the store on it's release you could download one grass type, 2 tree types, 3 pieces of foliage and be assured there is only a 1 in 82,000,000 chance that your game has the same look as somebody elses! This is before you add characters, buildings, assets and sculpt the landscape! All FPS Creator Reloaded games will be as unique as your DNA.
Calling all Artists

The Game Creator Store connects creative artists and musicians with enthusiastic FPS Creator Reloaded game developers. Can you create game ready 3D models or themed atmospheric music for the Reloaded community?
Artist's benefits
You'll receive 70% of all sales revenue earned from your published assets.
The agreement is non-exclusive so you are free to sell your assets elsewhere.
Payment is made monthly via PayPal.
How to sell your assets
It's easy to become a seller on the store:
Sign up to become a store seller

Follow the easy to use guides on how to prepare your assets

Upload your assets for approval

Once approved TGC will publish your assets live onto the store
FPS Creator Reloaded Gallery
Here are some more of our favourite screenshots from the FPSC Reloaded Beta User Community.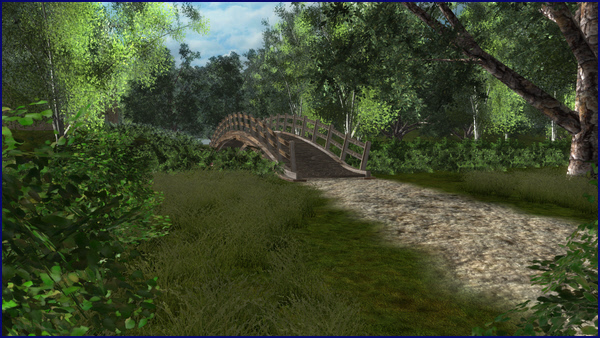 Playing with Foliages by Gervais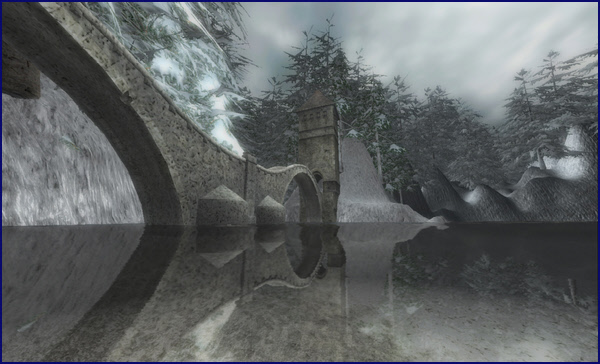 Fantasy by E30Legend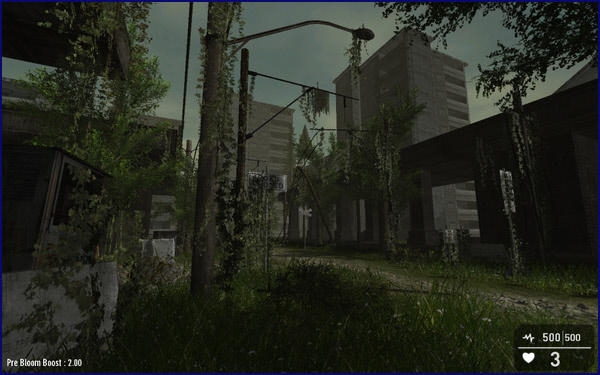 Lost Town by getsfile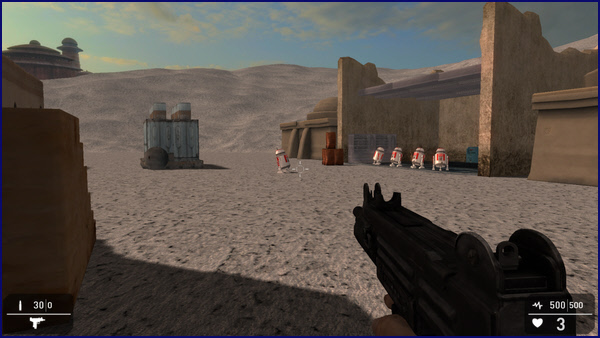 Tatooine by DVader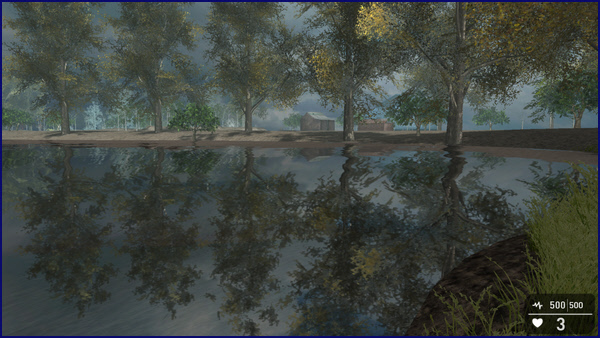 Green acres by mguy1122
AGK V2 Developments

Interpret and Compile
Work is well under way with the refactoring of the interpreter and compiler, from the ground up. The compiler naturally has to be backwardly compatible, and thus a lot of the tier 1 code will look the same as it does now. However there are a couple of highly anticipated new features that the compiler will support. The first is passing arrays into functions like so:
    function printArray( myArray ref as integer[] )
        for i=1 to myArray.length
            Print( myArray[i] )
        next i
    endfunction
The second feature is arrays in types like so:
    type data
        x as float
        y as float
        somedata as integer[5]
    endtype 
    myType.x = 5
    myType.y = 7
    for i = 1 to myType.somedata.length
        myType.somedata[i] = i
    next i
The syntax is still being worked out so things like ".length" may be replaced with a function call, but the functionality will be there. There is also a new idea being considered of inserted files instead of included files, so:
     #include "myfile.agc"
will work as it does now and append the include file to the end of the program, but:
     #insert "myfile.agc"
would copy the contents of the myfile.agc to the place where #insert was called.
Blog summary

Don't forget that you can keep up to date with progress in the AGK V2
blog post
. Here is a catch-up of the last month's updates, with an interesting insight into the progression of the next version of AGK:
1st April
Currently writing a parser and set of rules (grammar) that can recognise a valid AGK file and convert it into tokens for higher level parsing. This first level of parsing allows us to detect simple errors such as variable names with invalid characters or out of place characters.
7th April
Work continues on the Compiler. The initial compilation of the language into tokens is complete.
Work now begins on the second phase checking that the tokens can be recongnised by the interpreter (ensuring language components like arrays, variables and functions are all correct).
We've also done a little benchmarking on the compiler and it's compiling the first level at 500,000 lines per second.
14th April
Started working in reverse and modified the interpreter to run a mocked up output of the parser as some difficult decisions had to be made about the best way to represent types and arrays in the final output. This will allow AGK2 to have arrays in types and in theory allow passing arrays and types through multiple levels of functions (still working that bit out). We can then make the two meet in the middle so the parser outputs what the interpreter uses.
22nd April
Finalised the function call procedure that allows
recursive functions

arrays

types

passing by reference or value

the ability to handle local arrays in functions
The next problem we're working on is how to handle multi-dimensional arrays, either flattening it into a single large array or having arrays of arrays which opens up interesting future uses. In particular what happens when either of these are dynamically resized, considering it has to be backwards compatible with existing functionality.
28th April
The interpreter is now pretty much feature complete. Multidimensional arrays are represented as arrays of arrays allowing each dimension to be resized individually. Work returns to the parser and making it output bytecode compatible with the new interpreter.
Welcome Ludum Darites

This month The Game Creators supported the
Ludum Dare movement
with access to AGK Version 1. As a result, over 400 new AGK owners are now amongst us, and we welcome them into our community. It's good news for all AGK fans, as a larger customer base adds critical mass to our development moving forwards.
About Ludum Dare
Ludum Dare is a regular accelerated game development Event. Participants develop games from scratch in a weekend, based on a theme suggested by community.
Ludum Dare was founded by Geoff Howland, and held it's first competition in April of 2002. Since then the community has run more than 22 regular Events, several dozens of practice competitions, collectively creating many thousands of games in just a weekend each.
The event attracts developers from all sides of the industry. Students, hobbyists, industry professionals from many well respected game studios, as well as many independent game developers.
You'll find some of our community members taking part too, BMacZero
created an entry
for the latest jam.
Competition - It's all over to The Judges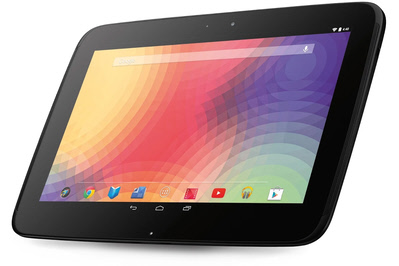 It's been 8 weeks and lots of hard work from a lot of great entrants. Now it's over to the judges to work through all of the entries and find the one game that stands out from the rest.
The judges are myself, Steve Vink (BatVink) and Sean Mann (Naphier). We'll be doing our utmost to get through the entries as quickly as possible, but we also want to ensure we give each one the opportunity to wow us. As such, we can't give an exact date on the winning announcement, but when we do we can assure you that it will be accompanied by feedback on every game, with ideas on how they might be made even better. So keep your eyes open for the announcement, and we'll keep you updated on our progress in the Competition thread.
The Prize
A brand new Google Nexus 10! The Nexus 10 is the dynamic ten inch tablet from Google. With a Super High Resolution Screen, all new multi-user features, immersive HD content and the best Google apps - Nexus 10 has something for everyone.
With a dazzling 2560x1600 high-resolution display and powerful graphics processor, Nexus 10 places you right inside the action with picture-perfect performance.
There's just one month left to create your simplest yet most addictive game. Flappy Bird was both of these, but we know you can do much better. Read to the end of this article to find out how to submit your games.
The Theme
This is for all you Flappy Addict wannabes. Create a game that makes you want to have "just one more try". It must have only one level with no end, although it can get progressively more difficult. It can be based on the Flappy Bird concept, although we're looking forward to your original ideas. You're more likely to score high by being more original.
Judging
The Judges will award points for simplicity and addictiveness amongst the usual criteria. We want the entries to be creative so the criteria is minimal. Complicated game rules or controls will not win you the prize!
Extra kudos will be awarded for:
Implementing the AGK Community Ad system (More details to follow)

Making your game available as a free download, a desktop version is acceptable in order to meet this criteria

Sharing progress and ideas with the community

Adding online high score tables
The judges will be taking into account a number of factors including originality, graphics style and quality, gameplay, performance, replay value and other factors. In other words, you don't have to be really good at anything specific; there are enough facets for entries to show a well rounded game in many areas, or to shine in just a couple of them.
The Early Birds
Here are some of the entries that were posted in time to make it into the newsletter. There is no bonus or advantage to the ones you see here, just a sneak peek into some of the great entries.
| | |
| --- | --- |
| | The Bird Game |
| Dawn | |
| | Comet Blocks |
| Diablo The Prawn | |
| | Holey Cow |
| Mine Climb | |
| | Moving Blocks |
| Santa's Green Hat Helper | |
| | Save The Humans For Later |
| Smash Smiley | |
| | Soaring Blue Jay |
| Swiped Out | |
| | Tap Tap |
Cosmic Prophet's Free Stuff

Cosmic Prophet has gathered together a whole host of media including FPSC Entities, segments, models, sounds and more. The collection - which amounts to 2.5 Gigabytes - includes all of his Classic media which can easily be converted for Reloaded. The bundle includes:

All of the forum Community pack projects hosted by Cosmic Prophet, such as:
Sci-fi

Modern Warfare

Dark City

Steampunk theme
These packs are loaded with:
Entities, both static

and animated

Segments

Characters

Weapons

Free Music

Sounds

Scripts

Textures

Skyboxes

Huds


Much more

The Packs include media produced by many of the forums' best artists, such as Rosstradamas, Disturbing 13, Starmind, Henry Ham, Nickydude, Conjured Entertainment, Gencheff, Willow, Xplosys, and many others. They also include large collections of themed media by Cosmic Prophet himself.
The Main Collection also contains model pack projects that have been distributed for free, for the community. These include:
Cosmic Troopers Character pack.

Country Time landscaping pack

Cave Pack

Snow and Ice packs.

Hellhouse Horror pack.

Cosmic's Pirate pack.

Airport Pack

Trench Kit

Holiday Pack.

Plus:
CP Sci-Fi Volume 1

CP Sci-Fi Volume 2

CP Sci-Fi Volume 3

Can
you take any more? He has
also released his Blue Comet Diner Pack for free as well, as a separate download. It contains an
additional 50 entities, and segments to build a complete 1950's style Diner. It's available
here
.
There is around 3,000 pieces of media covering a wide range of themes. All for Free, and can be used in both Commercial, and Non-Commercial projects.
Finally, Cosmic Prophet is currently working on some all new themed packs for the Reloaded community, and he plans to host more open community projects as well, with the goal of vastly increasing the media collection for this great game making platform.
UnderGround Rush
One of the games that's come to our attention this month is Underground Rush. It's developed by Alex Matei, a regular contributor to the forums. There is nothing too complex about this game, in fact it's very easy to get from one end of the game to the other. At least, it would be if it wasn't for the hoarde of Zombies pitted against you. The entertainment in this game comes from the frantic and adrenalin-pumped speed at which you must conquer your foes in order to survive long enough to reach the end.
Download the game from the Mateisoft website here.
Blue GUI Returns

BlueGUI for DarkBASIC Professional, developed by Robert Knight, has been around for many years (click here for the October 2004 newsletter featuring the product). Robert has returned to provide the source code to Blue GUI for anyone to pick up and progress.
The package includes:
The source code for the BlueGUI v2, an add-on for DarkBASIC Professional which provides facilities to create and use native GUI controls in DBPro apps.


GUI-DLL/ C++ source for the BlueGUI v2 DBPro plugin


GUI2 Build/ Source code for BlueGUI examples


The Rainbow visual UI editor, Help files (HTML format) and pre-built binaries


The final public release of BlueGUI v2, v2.054. A copy of this can be found in the Installers/ directory.


Registration key for anyone wanting to simply use the compiled version. The key is entered in your DarkBASIC Professional source code:

startBlue RT, 4e2d
BlueGUI requires Visual Studio 2008 or later and the Windows SDK to build.

You can download the package from
http://www.robertknight.me.uk/blue2/site/
The forum thread to discuss BlueGUI is here.
Dark Game Studio Bonanza
Special offer while stocks last: Dark Game Studio, Dark Physics, Dark Lights, Dark AI and Extends for an incredibly low price of $49.99. Save over $170!
Creating your own PC games is now easier than ever with this special compilation of game making tools:
Dark Edit
Demo Games
Physics Demos

Order Now

Save over $170 on this special deal. Be sure to check out the screen shots and the online videos. You can of course order safely and securely online, for delivery via postal mail.
The TGC YouTube Channel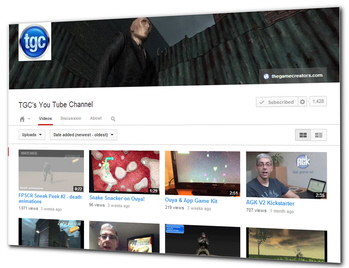 Have you visited the TGC YouTube Channel yet? You may be surprised:
Over 120 videos!
Over 600,000 views!
Over 2,100 subscribers!

Take a look at our channel now, and make sure you hit the subscribe button to stay up to date with new video uploads. Very often you'll get advanced previews of upcoming news.
Keep up to date with TGC on Facebook & Google+

Join over 6,200 fans on TGC's Facebook page to keep bang up to date on news, user projects from the forums and discussions.
We're keen to hear from all our avid users and we always love to hear what you've been up to with the tools we sell. So if you have something you want to share with the wider TGC audience why not post it into the TGC Facebook page?
FPSC Reloaded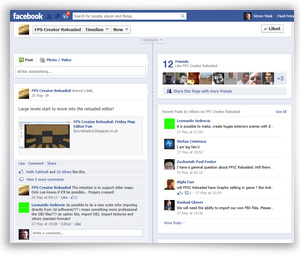 There are now over 1,800 fans discussing Reloaded on our Facebook page right now. Whether you simply want to see the update and progress news as it is released, or get involved in technical discussions about LOD, Light and lots of other topics, sign up to this page today to be part of it.
App Game Kit
You can join in the Facebook discussions in our AGK group page with over 570 members and we have a new AGK Facebook page.
Google+
You can also follow our products on Google+
"There is nothing noble in being superior to your fellow man; true nobility is being superior to your former self."
Ernest Hemingway