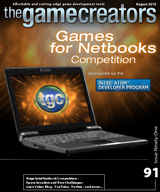 Last week I took the brave step of pulling up my tiled kitchen floor with the intention of replacing it with a supposedly easier to lay laminated covering. Given the dining room took a day and was twice the size, I was hopeful for a quick turnaround. I couldn't have been more wrong! After three days of intricate corners, heavyweight appliances and instructions that only work for square shop displays I succeeded, but it involved much pain and the assistance of my father, my request being made through gritted teeth. Having to call in the paternal cavalry is far worse as an adult than it ever was as a child, although I'm sure he enjoyed it far more than he admitted.
In hindsight I realised I broke two rules of any project, whether it be a house refurbishment or software development. Firstly, make sure you allow far more time than you originally estimate. You cannot foresee every problem, no matter how well you plan. Most importantly, a second opinion is priceless, moreso before you start to make your mistakes. No matter how many times I looked at my required profile, I ended up with mirrored, skewed and plain incorrect laminate cuts more times than I care to admit to. That second opinion proved to be the only way to get it right every time.
This month sees the launch of a huge competition sponsored by Intel. The prizes are so big, you'd be foolish not to start planning now, get second opinions on everything you plan to code, and get started straight away! We also have the results of the Space Invaders competition; two more competitions for those looking to exercise their coding and modeling skills on a smaller scale; and Lee's new Video Blog to name just a few of the exciting features lined up for you in this edition.
Until next time,

contents
(1) Netbook Competition (2) DarkBASIC Pro (3) Smart Packer (4) TGC on AppUp (5) FPSC News (6) TGC Store (7) Model Packs (8) 3D Compo (9) YouTube (10) Lee's Blog (11) From the Forums (12) Winner (13) Outro
Games for Netbooks Competition

But I Want To Explode Zombies on My Netbook!
We've all been there, on the road on vacation with the family and our trusty old netbook is ready at the go to Facebook, Twitter and surf the web. But after all the chatty time, aren't you really just itching to have a death race, zap alien ships, and kill zombies on your netbook too?
Well Intel wants your help, and has partnered with The Game Creators to seek out, recognize and reward excellent game development for netbook devices. Read on to learn more about

entering a game in our contest and your opportunity to win cash, cool prizes and exposure from Intel & TGC on your games. But don't delay games must be submitted by September 31st. The full competition site can be found here.

Winning Categories
We have 4 categories. There will be one winner in the Best All Around Game Category and 3 winners from the other categories.
| | |
| --- | --- |
| Category | Description/Objective |
| Best all around netbook game | We are looking for either a unique or overall gaming value for a netbook. |
| Best graphics for a netbook | Looking for a beautiful utility for a netbook game. Like a meandering garden path, it serves to get you from point A to point B, whilst pleasing the senses. |
| Best game play for netbook | Graphics or no graphics this category looks at the game play experience for netbook. |
| Standout Game Element | Perhaps it was the best explosion, death scene, sound effect, or unique use of zombie. This category wins by just doing something we could not help but like. |
About Netbooks
Netbooks are companion PCs. They are not just smaller laptops. They are more casual, entertainment and mobile computing devices than PCs. Netbooks allow people to quickly complete computing tasks or relax and enjoy connecting with friends and colleagues while taking a break from "work" computing. Screens and keyboards are smaller, and track-pads or touch input replace mouse controls. This contest will recognize games that are best suited for the netbook usage model.
We will have various prize categories for netbooks games, but overall we are looking for games that are well or uniquely designed for netbook hardware and uses.
Good Netbook Game design
A good game for a netbook will consider the following:
Relax modes - game play option that is not tied to a clock or requires race to finish a task
Social Integration - allowing you to share or post your achievements, score as a status update to your social networks
Uncluttered - reduced screen size means the game should be a clean uncluttered experience - without a lot of text, dialogue boxes or windows to distract from the game experience
Fun - netbooks are fun & social devices - make the game interesting and fun, goal should be for someone to show their friend what just happened on the screen
Relatable - games do not have to be complex, they could be as simple as virtually flipping a coin as long as it's a relatable activity that has replay value
Location aware - netbooks travel with you, are taken on vacation, and on road trips. Integrate location awareness to maximize the experience
Simplified Controls - there's no mouse or joystick on a netbook. Trackpads are small, keyboards tend to be crowded, and screen real estate is precious. Good netbook games take this into consideration and design the game for simple inputs from the trackpad

Initial Announcement : The competition opens on 4th August 2010 9AM GMT.
Deadline : The closing date for entries is 31st September 2010 at 12PM GMT.
Winners : Winners will be announced on 15th October 2010 at 12 PM GMT.
All entries are eligible to win in multiple categories.
Best all around netbook game
1st Prize
First Place winner will receive an all expenses paid vacation not to exceed US $5,000
In the categories Best graphics for a netbook, Best game play for netbook and Standout Game Element
1st Prize
First place winner will receive US $1,000, visibility and recognition via a feature in the Intel® AtomTM Developer Program Community and Campaign as well as the TGC community
2nd Prize
Second place winner will receive an Intel® AtomTM processor based netbook, visibility & recognition via a feature in the Intel Atom Developer Program Community as well as the TGC community
3rd Prize
Third place winner will receive visibility & recognition via a feature in the Intel Atom Developer Program Community

The full details regarding the submission of your demo are found on the competition website. Most importantly, this is where you'll find the entry form and upload page. Visit the competition page for all of the details.
DarkBASIC Professional News is now on Twitter


Everything you need to know about both DarkBASIC Professional and FPS Creator development can now be found via Lee Bamber's Tweets. You'll get to hear about every bug fix and feature as it's implemented! In fact if you had been signed up earlier in July, you would have been notified about BETA 6 of FPS Creator while it was being uploaded for public consumption.
Start following Lee now to get the latest news about your favourite development tools as it happens.

Following on from the recent successes in the 20-liner forum board, The Game Creators decided to set a new challenge. In this official TGC competition, we invited you to recreate the classic game Space Invaders in the least amount of code. We've had a great set of entries and one of them will be winning $100 and 2,000 Game Creator Store points!

In this competiton - just as with all 20 line challenges - no external media was allowed. The game must create it's own media via code. However, the maximum number of lines was removed to add a twist, and we left coders to create the most faithful reproduction in the least amount of code possible.

The competition ran for the month of July, and the winner has now been chosen. Due to the high calibre of entries, an extra prize has been awarded in addition to the winning entry.
Space Invaders Challenge Winner - IBOL
This version weighed in at 3,977 coding characters, making it slimline as well as functional and very playable. The game speed is good, and the graphics very authentic. Small details such as the points displayed when destroying the flying saucer add to the original flavour. Congratulations IBOL, you have won the deserved top prize.
Space Invaders Challenge Honourable Mention - DVader
This version of the game has earned a second prize of 2,000 Game Creator Store Points. The quality of the game is excellent and includes additional features, such as multiple bullet styles, player life animation sequence, ability to add credits and a two player mode. As it is coded in over 9,000 characters it cannot be considered for the top prize, but is nonetheless worthy of recognition.
Keep looking out for more competitions like this in the future, the great response with such a short deadline has been greatly appreciated. Thank you to our two winners and the many other entrants for your time and efforts.
David's Dice Game Challenge
by David Gervais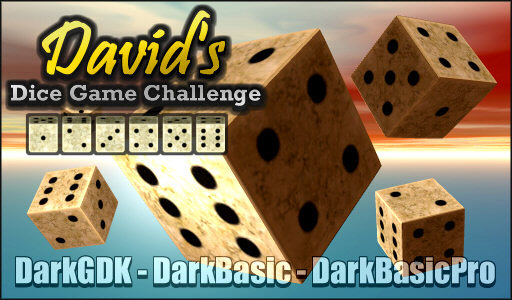 With a deadline of August 17th, I Challenge you to make a Dice Game; it can be a classic game like Yahtzee, or your own unique variation. It can be something totally out of the blue, as long as it uses dice. The game can make use of a single die rerolled, a single roll of multiple dice, multiple rolls of multiple dice, dice shuffling, dice rolling, dice moving, dice hopping, dice dropping, just play with these dice. The challenge is accompanied by a set of 2D and 3D dice media for you to use.
In case any of you have been hiding under rocks (to escape the hot sun no doubt) and missed the graphics upgrade I did for the 20-Liner rogue like game Grail of the Gods. Check out the newsletter and the 20-Liner thread and you'll have an idea where I'm heading with this.

I'm going to try to make sure every entry to this contest that uses 'placeholder' graphics for any additional media requirements gets them upgraded. I want you all to know how it feels to get a game from start to finish and end up with something you can be proud of. All the media I provide for this contest will be free for both commercial and non-commercial use. Credit for my graphics should be given of course. I aim to make this the first contest on the TGC

boards where 'Everyone Wins'.
Check the forum thread for full details and the dice media. Now let the fun Begin!!
Dark Game Studio Bonanza
Special offer while stocks last: Dark Game Studio, Dark Physics, Dark Lights, Dark AI and Extends for an incredibly low price of $49.99. Save over $170!
Creating your own PC games is now easier than ever with this special compilation of game making tools:
Dark Edit
Demo Games
Physics Demos

Order Now

Save over $170 on this special deal. Be sure to check out the screen shots and the online videos. You can of course order safely and securely online, for delivery via postal mail.
Creating a Game Demo

Smart Packer Pro was announced last month and is available from The Game Creators' site now. If you've completed your final game masterpiece and want an easy way to pack it all up into one file for easy distribution then Smart Packer Pro is the tool you'll need. It's ideal for large DBPro, Dark GDK and huge FPSC games.
This month we'll show you how to create a trial version of your game that you can safely and easily distribute.
Creating a Game Demo with Smart Packer Pro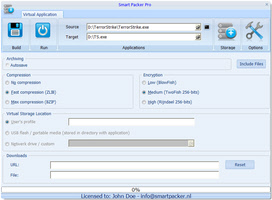 Imagine you have created your killer FPSC game and want to offer a trial version of the game to potential customers. With Smart Packer Pro this is achieved in just a few minutes.
In the main screen, fill out the "Source" and "Target" fields. Uncheck the "Autosave" field so file changes are not written to disk. (Click on the images for larger screenshots)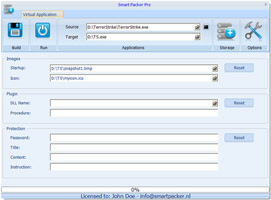 Select a screenshot of your game in the "Startup" field; this will be shown during loading as a splashscreen. Change the application icon to your own icon of choice.
Press the "Build" button and you have the trial version of your packed game, all ready to go! Saving of game files is disabled, essentially putting your game in a mode where it must be restarted from the beginning each time it is played, as no settings or game progression files are maintained.

Smart Packer Pro is available from The Game Creators now. Check out the product pages for full details, to purchase or to download the demo.
Intel Atom Developer Challenge
The focus on AppUp and netbook development in this issue is on the various ways you can get involved, get your games published, and get rewarded for your efforts.
TGC Wins $10,000

The Game Creators are proud to announce they are the winners of the Best of Games award in the Intel Atom Developer Challenge.
"Goals is a great way to spend some time and enjoy the beautiful game. Featuring a tournament mode, team editing, five difficulty levels and speed settings it has something for every soccer fan. It is well designed for a Nebook, with simple, very reactive controls and provides options for keyboard or trackpad inputs".
As well as the title and accolade, we have been presented with $10,000 prize money for the netbook version of
Goals
! The attributes which make this game a winner can be applied to many other genres, ensuring that each game is easy to play, has the ability to progress and is designed for netbook interaction.
Two of the TGC technologies are highlighted by Intel as "ideal tools for rapidly developing AppUp games - the free version of DarkGDK and the free version of Dark Basic Professional - both great ways to make the game making process as painless as possible. Thousands of users have developed games with The Game Creators' tools and take advantage of their thriving online community that is willing to help and advise all newcomers."

Earlier this year we featured Last Life, which appeared from nowhere and was an immediate hit with everyone who played it. From Powerboard Productions now comes Super Static Party, designed for the AppUp store and their first submission to this emerging marketplace.
It only takes one to get the party started; get-on-up and save this place from eternal gloom! The least-serious 'serious game' to date, Super Static Party is the only game in existence where the goal is to just PARTY!!!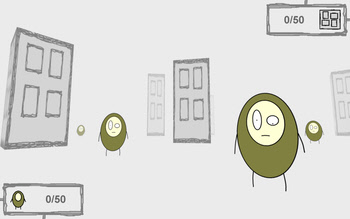 Why so serious? Because although the player may not realise right away, the game's visuals are designed to engage their brain on a subconscious level. By playing the game, users will better negotiate complex tasks undertaken immediately afterward. This is prevalent specifically in the areas of alertness, attentiveness and concentration - all the hallmarks of successful problem-solving.
Boost your mood, conquer your gloom and face up to any challenge in just moments with this epic ride over the rainbow: the bite-sized pick-me-up for people on the go!
Max Vasey is the man behind the game. In his words, here's the motivation embedded in Super Static Party, and Powerboard Production's aims for the near future.
"I've taken an interest in 'short games' which contain fully-enclosed experiences without all the hassle of long-term schedules. People seem to only remember a few key enjoyable moments from their games anyway - so why not focus on that? To this end I have begun approaching a number of DarkBasic authors with a mind to helping them publish their work on the AppUp store. It is my hope that through this process, I can promote the Powerboard name while supporting those game creators with no other financial option.
"Since 2005, the Powerboard Productions name has associated works with innovation, exploration, courage and daring. Powerboard projects are not cutting edge - they are on the edge. They undertake the work no other production environment will allow. It is in this production wilderness that truly fantastic works are created. And that is why DarkBasic is so important to us as a company - it allows this environment to thrive. Over the coming months, I hope to expand this operation, bringing more DarkBasic titles to market through publishing support on the AppUp store."
The Game Creators are excited to hear that DarkBASIC Professional is fast becoming the tool of preference for rapid design and publishing of AppUp games, and that not only are companies and individuals taking advantage, but there is also a great deal of collabaration happening. Powerboard Productions are embracing both the technology and the collabarative ethos, and we wish them well with future titles.
You can read more about Super Static Party on the Powerboard Productions website.
Get Involved
If you're new to the AppUp store you can read up about the developer web site here - Intel's AppUp Developer site and you can download the AppUp store for netbooks here at the AppUp Centre. If you have an application that fits the criteria for a successful Netbook publication, then don't hesitate to get in touch.
FPS Creator Agenda - V117 Beta

Lee Bamber has returned from his well-earned rest and is already deep into FPSC development. You can read the full schedule here, some of the highlights are as follows:
Primary focus on the confirmed bugs and the planned features
Secondary focus on the unconfirmed bugs and potentially other requested features
Confirmed Bugs include z-clash issues in tutorial 9, legacy preview map errors and exploding heads when combining ragdoll and DARKVoices features.
Possible feature enhancements include polygon count statistics and preventing "peeking" from the control system in multiplayer mode.
Future feature enhancements in upgrades beyond V118 under consideration are test game resolution improvement, Project Blue variable system integration, jpg screenshot export, inbuilt flashlights and ability to hide the doors and windows entities associated with segment items.
Particles and Ragdolls
A simple particle engine is now built into the decal system of V117, although it will require additional media to function. This pack will follow shortly, keep your eye on the migration forum thread for more details. Ragdoll is possible with FPS Creator although it will not be included with the official update which will adhere to current age ratings for the product. There are many modders on the forums that will be able to assist with unlocking this feature through some simple scripting techniques.
Bloom and Depth of Field
With newer shader effects and models comes Bloom and Depth of Field. You may have seen these in X10 games previously, and they are now available in the latest beta of V117. In fact you'll find that Bloom is switched on by default in games made using this update.

These are just the highlights. There's a wealth of information on where FPSC is headed in the coming months in the forum thread, we encourage you to take a look, join in the beta program and start devising great ways to implement the new features.
FPS Creator X10
We are no longer planning updates for X10, as it now stands on it's own as a game creator for DirectX 10 and Windows Vista. All new features moving forward will be through X9, with many of these features planned as a free update. X10 users will be able to use their X10 serial codes to activate the free version of X9 so they can also enjoy the benefits of FPSC development moving forward. We have also released the X10 source code on the website for those who wish to take the engine in a different direction.
It is much better for a small team like us to focus on a single code base, and the current X9 V117 internal version is already superior to X10 in a number of ways including realistic talking characters, better DarkAI scripting, backwards compatibility with PS 2.0 (for lower-spec PCs) and a gamut of new features from various enthusiast mods. We hope this gives you more insight into what we are planning for the future.
Project Fateh - A Commercial Production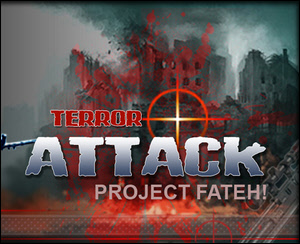 Developed by 14-year old Shivam Sai Gupta, Terror Attack: Project Fateh is an FPSC title based on the 26/11 terror attacks in Mumbai. You assume the role of an NSG commando and your aim is to take out the terrorists and rescue hostages. The game takes place at three primary locations of the 26/11 terror attack in Mumbai; CST station, The Taj Mahal Hotel and the Trident Hotel. Terror Attack: Project Fateh has been published by India Games, a prominent Indian games distributor and is free to download. The game's homepage contains further details, and you can download the game here , it weighs in at 120 MB. You can also feed back on the game in the forum announcement in the Showcase board.
Special Offer while Stocks Last - $29.99,

Save Over $150.00!
Take advantage of this whopping special offer! Get FPS Creator and 9 Model Packs for an incredibly low price of $29.99 USD (€22.00 EUR, £19.99 GBP). This deal includes:
FPS Creator
Model Pack 1
Model Pack 3
Model Pack 7
Model Pack 11
Model Pack 12
Model Pack 13
Model Pack 14
Model Pack 15
Model Pack 25
Click here to purchase the Bonanza pack, including FPS Creator
for just $29.99 / €22.00 / £19.99
The Game Creator Store - Updates and New Additions

Pick up free Store Points
The Game Creators have teamed up with the leading providers of virtual currency; perform a few simple tasks and top up your Store points. As well as being able to take up exciting offers and receiving potentially thousands of points, there are a host of other tasks to earn rewards. Watch a movie trailer, rate search results, answer questions, tag photos or choose from a host of activities that will ultimately earn you any of the high quality models and resources to make your game shine.
Open the Store, through FPS Creator, DBPro or the standalone version. Log in to your account and select the Buy Points option. Below the regular payment options you'll find links to gWallet, Offerpal, DoubleDing and TrialPay. You'll immediately find yourself in amongst the tasks and offers available, and can start earning immediately by watching a movie trailer or two!
Upload Your Assets to The Game Creator Store
Did you know you can sell your models, segments, music and sky boxes in the Game Creator Store? We already have dozens of artists selling their media, and we welcome anyone with the talent to provide our community with quality assets to do the same. If you are interested in becoming a store seller, please contact Janet, our Store Administrator directly.
New Store Additions
Cave Demon
This creature is a subterranean cave dweller, evolved to sense out it's prey in near total darkness in order to impale and feed.
Armed with two spear-like bone protrusions from each arm, this massive creature can deal serious damage to all foolish enough to wander too close to it's lair.
CUSTOM ANIMATIONS : Walk, Idle, Attack, Fall and Get-Up.
Also includes custom sounds when it detects the presence of the player.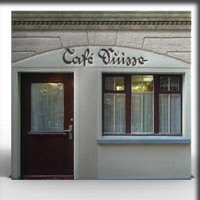 Cafe Shop
This Cafe includes 1024x1024 detailed diffuse, normal, specular and illumination maps.
There are no requirements to calculate the perfect lighting for darker or night scenes, as the model is self-illuminating.
Park Fountain
The Game Creators store has a wealth of objects you may not have even considered for your game. Browsing through the repository, you will come acroos this park fountain, which includes diffuse, specular and normal maps for a lifelike presence.
Hobo Hut
This is an animated prop set to explode when player is near.
It includes realistic physics animations and a full set of textures, diffuse, normal and specular maps. It also includes the essential script.
All of the above models are available to purchase and download through the inbuilt Game Creator Store in FPS Creator and DBPro, and also using the standalone store for other game-making tools.
Model Pack 44 - Science

Go back to school with this collection of school segments and entities centred around the sciences and labs. This pack is ideal for creating large interior environments including corridors, computer rooms and science labs. Packed with furniture, you'll be able to create many types of computer and lab settings including research rooms, study areas, lecture halls, physics, chemistry and biology labs. This pack also contains the cast for your level including head teacher, assistants and even students!
Contents
3 Classroom Doors (each with manual, automatic, key and fake sub-types)
1 Computer Room Full Segment
1 Corridor Segment
2 Science Lab Room Segments
1 Staircase (lower and upper piece)
1 Window (opens manually)
26 Wall entities including posters, charts, whiteboard, chalkboard, signs, clock, wall sockets, switches, fire alarms and fire extinguisher
10 Furniture Entities including computer desk, desk dividers, lab table, sinks, cupboards, specimen draws, shelves and chairs
37 Entities including school bags, keys, papers, bottles, plants, calculator, computer parts and stationery
11 Characters including head teacher, assistants, janitors, two female students and four male students
Visit the Science Model Pack web page now for the full details of the pack and to purchase.
Model Pack 45 - History

Travel back in time to meet your heros of science and create a world around them for your next game. You not only get the historic characters, but the famous buildings associated with them. Meet Einstein outside his university, Galileo outside his observatory and Newton outside his English countryside retreat. A host of additional objects are provided to complete your scene including interior furniture, exterior plantlife and historical items.
Contents
Einstein
2 Female 1930's civilians
3 Male 1930's civilians
Isaac Newton
2 English Butlers
Galileo
2 Assistant Astronomers
5 Furniture entities including bookshelves, tables and chair
4 Wall entities including clock, signs and chalkboard
1 Large and small telescope
8 Outdoor entities including fence, hedge, bush, trees and rock faces
10 Interior entities including books, chalk, clock, compass, lamp, papers and storage crate
Visit the History Model Pack web page now for the full details of the pack and to purchase.
Model Pack 46 - London
A model pack centred around a London theme with housing, commercial buildings, famous landmarks, red buses, black cabs, Minis, London underground system, tube trains and more.
With this pack you can build your own virtual London with traditional red buses and tube trains you can enter. With a fully modular subway system you can build in your own way, complete with escalators, ticket office, lobby, platforms and tunnels; just the place for a little zombie infestation.
The pack includes exteriors and interiors:
Furniture and fittings
Housing
Pub
Tower blocks
St Pauls
Big Ben
Houses of Parliament
British road signs
British street lighting
British road system with road markings
Pavements
Zebra crossing, islands and beacons
Telephone poles
Road works complete with holes
Road cones, barriers, signs etc.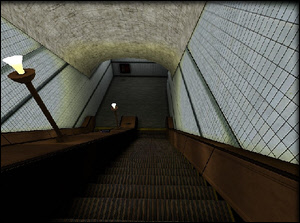 There is a good selection of walls, fencing, grass, paths, curbs, railings, common London external and internal clutter, lighting, doors, windows, segments and ceilings. There's even a laundrette set with washers, dryers, laundry baskets, dumped clothing etc.
The pack is very modular, allowing you to combine many things to create your maps how you want them; building streets of housing, shops, tall townhouses or even a city park complete with park benches, dustbins etc. There really is no one way to use this pack. All textures are in lossless .png allowing easy editing with no loss in quality for the end user.
Visit the London Model Pack web page now for the full details of the pack and to purchase.
3D Modeling Competition - The Prop room
By David Gervais, BiggAdd and MikeS

The current modeling competition has been extended to August 24th due to a currently rather sparse prop room. We'd like to give you the opportunity to fill it a little more!
Rules:

1) Make anything that could be considered a 'Prop'
2) Use the banner image as a reference for size. If it can't fit in a room this size then it's not a 'Prop'
3) 640x480 final rendering size. (a Beauty Shot and multiple angle views are encouraged)
4) A model must be uploaded with your final entry.
5) Have Fun!

Contest ends August 24th, you'll find the full details in the 3D Forum as usual. Good luck, the entries just get better each time!

How the 3D Modeling Competitions Work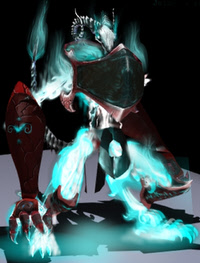 The accolades for the winners are retained until the next competition winners, and are as follows:

3DMaster - Champion awarded to the overall winner in the competition, an entry which displays both modeling and texturing excellence.

3DMaster - Best Model awarded to the runner up who demonstrates the finest modeling skills in the competition.

3DMaster - Best Texture awarded to the runner up who demonstrates texturing wizardry in the competition.
The awards will cling to your Avatar until the results of the following competition are announced. So to keep your award, you must defend your honour in battle once again!
TGC on YouTube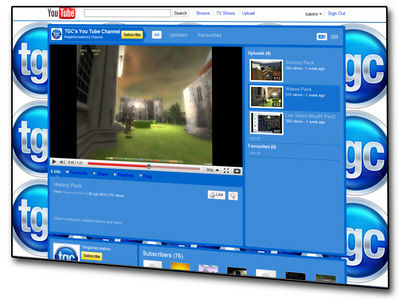 You can now now find a YouTube channel dedicated to The Game Creators. Any new videos published will now be found here, you can expect to find previews of new model packs and of course Lee Bamber's monthly blog.
If you have any suggestions or comments about our new channel, then log in to the forums and let us know in the YouTube feedback thread.
Make sure you subscribe so you hear about any new videos as soon as they are posted.
New Model Pack Previews
The first videos you'll find on the channel are the model packs featured in this newsletter. The Science Pack is set in an educational environment, with a wealth of rooms, furniture and characters.
The History Pack contains influential characters from bygone days and the world around them, including the buildings they made famous.
Lee Bamber's Blog of the Month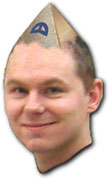 This month Lee starts a regular video blog, in place of the long running tips provided over the last few years. You can think of this as the new improved tips section, with hands-on advice and demonstrated results. The videos will be posted on YouTube and published in the newsletter each month.
The focus in this edition is the new features of upgrade 117 of FPS Creator. Starting with screenshots of the original FPSC, followed by the host of goodies you now have at your fingertips.
Lee's Blog - Part 1
In part 1
, you will find:
Installing the latest update
Installation clean-up
Store resources
Allies and Enemies
New AI Scripts
Death sequences
Remotely triggered events
Lee's Blog - Part 2
Part 2
continues and covers:
FPSC memory requirements
Improved weapons
Characters and Talkers
Lip syncing
Full shader effects
New textures
Blinking & Pulsating effects
Bloom
Depth of field
Specular effects
We hope you enjoy the new format and make use of the information and advice demonstrated.
From the Forums


The Community Rules and Information thread is the most comprehensive guide to the FPSC forums you will need. It has been compiled over many weeks by KeithC. It covers 17 categories from Forum Rules to finding the perfect FPSC Mod for your project.
This issue we highlight the section on screenshots which you'll find in the thread.
Developers often use screenshots to show off their works in progress, models, and final in-game images. But so often there are threads started and posts made, which don't include these essential elements. Though many of us take it for granted; here's a few tips on making your thread(s) stand out, using images.

1. When starting a thread in the Work in Progress or Showcase Boards, try to use your best images. Take a series of screenshots, and sort through them to pick out what you feel is the best.

2. In your first post in your thread on the WIP or Showcase Boards, try including a "Header Graphic" (an image that could include game logos, collage images, etc.) at the top of the thread...don't forget to centre it!

3. In the FPSC Models and Media Board; be sure to show off your work in the best light and set-up as you can. Set up your media in a scene that utilises an environment suited to your media; this will help others visualise what they could achieve, when using your work. Many artists either forget, or neglect to use proper lighting in their scenes; which often leads to less than desirable results in the final screenshot.

4. Consider adding text (even adding effects to the text) to your screenshots, for informational purposes; as well as adding your logo or company name.

5. If you're showing a commercial texture set; you should put a watermark on your samples, to keep from having them stolen. However, don't make the watermark too prominent, lest it become hard to view the texture itself.

6. If you have numerous images you wish to show off, try utilising thumbnails that can be linked to the full-sized image. It saves space, and limits scrolling in a thread.

7. Screenshots should be no larger than 800x600 in size (you can link to larger versions, however); no one wants to scroll to see your image and it throws the whole thread off.
This is a free physics and collision library for DarkGDK, it is based on the Open Dynamics Engine. It features rigid body dynamics, joints, forces, torque, ray casting, 2D physics and more.
Ibol was inspired by the space invaders compo and after finishing his entry, turned it into this. Aliens now move differently and there is something new on every wave. Look out for other original features.
.
Heltor, a long standing member and great contributor to our community, passed away earlier this year. He has been posthumously awarded Valued Member status for all of his work and efforts. Our thoughts are with his family.
This is a fully functional slot machine emulator by DJm. It includes realistic sound effects, mini games and all the features you would expect from a slot machine including holding, nudging and feature exchanges. The presentation is also worthy of note.
.
Monthly Newsletter Winner - $100 voucher up for grabs every month!

Join us on Facebook for the chance to win a $100 gift voucher each month. Simply add yourself as a TGC Fan and you will be automatically entered into the draw each month. The voucher can be spent on any of the products on our site. Sign up now, and good luck!

Outro
Share your news with over 23,500 active games developers!
If you have something you'd like featured in a future issue then please get in touch and include as much information as possible (including where applicable: screen shots, URLs and zip files).
Issue 92 deadline - August 20th 2010.
"You have to learn the rules of the game. And then you have to play better than anyone else."
Albert Einstein