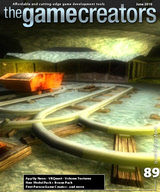 3D is a term we use everyday, and don't pay it much attention. As small a word as it is, as a concept it's undergone a lot of changes. I recall watching my first ever 3D film back in the early eighties, on a 14 inch black and white television. My friends and I sat in utter dismay, huddled around the TV with our cardboard glasses donned. It was such a new and rare thing that we had missed the requirement for a colour screen to permit the effect. It transpired that those viewing via the mandatory colour screen were equally dismayed.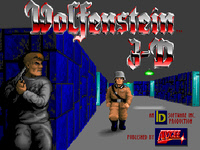 Wolfenstein 3D is one of the first games to popularise 3D as a medium for computer gaming. It's Pseudo 3D using ray casting was considered state-of-the-art, and required no additional hardware; the game preceded 3D graphics cards when it was released in 1992. Of course when hardware followed in 1995, a whole new realm opened up. We are speaking here of 3D scenes on a 2D screen.
Through a vast series of software and hardware breakthroughs we find ourselves in an era where 3D has finally become mainstream in the cinemas, and is starting to hit the home too. The next logical step would be to make 3D development mainstream. This month you can read how that has just become a reality, allowing students to build their own fully realised 3D worlds and walk through them with the use of 3D-vision hardware; find out how TGC and VRQuest are pushing the bounds of this fascinating arena.
We've a lot of news packed in to this month's edition. I'll leave you to wade through DBPro and FPSC updates, First Person Game Creator revealed, a new Model Pack and a Bonus Pack, iPhone, AppUp and a host of other articles.
Until next time,

contents
(1) DarkBASIC Pro (2) DarkCLOUDS (3) Gaming Degree (4) TGC on AppUp (5) FPSC News (6) VRQuest (7) TGC Store (8) Model Pack 43 (9) FPSC Competition (10) iPhone (11) Tip Of The Month (12) 3D Compo (13) Winner (14) Outro
DarkBASIC Professional News - Upgrade 7.5 Update

We currently stand at BETA13 of our marathon U75 beta test, and the editor has reached a significant milestone. We fixed one of Green Gandalf's perennial bugs; yes you hear right, one of those pesky user scenarios solved forever! In gratitude, this veteran coder has kindly provided some cool source code which you can check out in this month's tip.
As reports are fixed, new more minor editor glitches are coming in and so we continue to work on these before letting this update become official. As a very late beta, it is pretty solid now so if you have refrained from using the beta on the grounds it sounds like too much hard work, you might like to give this latest update a try. As always, remember to back-up all your projects and your original DBP installation before proceeding with any beta installations. We highly recommend that if you do try the beta and it does not work for you, report it in the dedicated thread so we can do something about it. Failure to do so could mean that when U75 becomes official you may not be able to upgrade past U74.

This version changes quite a few grass root elements to the language, including the build environment behind the scenes (upgrading from VS2005 to VS2008), and so the sooner we can get everyone running on new rails, the better for all. As a side note, remember to update to the latest version of DirectX using Microsoft's web installer. Some users assume they have the latest DirectX because they're running Windows Vista or 7, however some key files are missing and the DirectX web installer will solve these omissions. Also remember to switch off UAC when using Windows Vista and 7 as DBP was designed to use the Program Files folder to create project files. Enjoy the new beta and thanks again for your testing support
Dark Game Studio Bonanza
Special offer while stocks last: Dark Game Studio, Dark Physics, Dark Lights, Dark AI and Extends for an incredibly low price of $49.99. Save over $170!
Creating your own PC games is now easier than ever with this special compilation of game making tools:
Dark Edit
Demo Games
Physics Demos

Order Now

Save over $170 on this special deal. Be sure to check out the screen shots and the online videos. You can of course order safely and securely online, for delivery via postal mail.
DarkCLOUDS look up to new functionality

DarkCLOUDS was well received when released, and inspired the minds of many users to suggest additional features. Many of these have now made it into the latest update, which is available for existing users of the plug-in. New users will also get this functionality as part of the standard download.
DarkCLOUDS now boasts the following new features:
DC SET PLANET IMAGE: Add a planet image
DC SET PLANET DIRECTION: Place the planet
DC SET RAIN IMAGE: Set the rain texture
DC SET SCATTERING: Set the scattering coefficients
DC SET SUN IMAGE: Set the sun image with the specified texture
As you can see from the new commands, there is now scope for planets, rain and different sun textures. These three features add a whole range of new possibilities to your game, particularly in terms of setting the mood, and also setting the location of your adventure.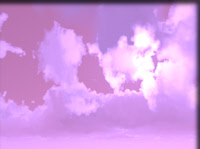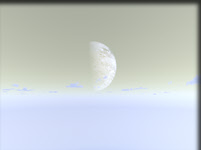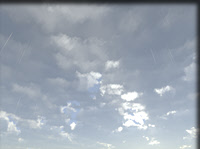 To read the full details, and to purchase DarkCLOUDS, visit the dedicated web page on The Game Creators site now.
What is DarkCLOUDS?
For those of you unfamiliar with DarkCLOUDS, here is a brief summary of the plug-in.
DarkCLOUDS creates a live, real-time sky for your DarkBASIC Professional games. It renders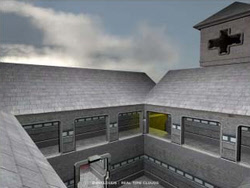 physically-calculated skies and clouds that move, grow and change, from a clear sunny day to turbulent storms, and spectacular sunsets - all of these can be seen in the space of a few minutes as you take full control of your game's weather.
The sky can take up to 50% of your screen-space, or more - so DarkCLOUDS can make a big difference to the visual quality of a game.
DarkCLOUDS is based on the award-winning Simul Weather SDK, the state of the art in game skies and weather. Now you can have realistic skies at a fraction of the cost with a single plug-in for DarkBASIC Professional. There are no commercial restrictions for any game created with DarkCLOUDS.
Features
Physically-calculated sky colours
Real-time volumetric clouds
Dynamic time-of-day effects
Dynamic wind and rain
High-dynamic-range skies
Dynamic lighting for in-game objects
Dynamic cube-map reflections
Small memory footprint
Fast rendering

To read the full details, and to purchase DarkCLOUDS, visit the dedicated web page on The Game Creators site now.
Degree in Gaming Uses TGC Technology
Birmingham City University's Faculty of Technology, Engineering and the Environment (TEE) is embedding The Game Creators' innovative software tools in its recently established BSc in Computer Games Technology. In May the Faculty invited TGC's founders to share with staff and students insights to both their company's approach and the future developments they see emerging within the world of computer games.

Andrew Wilson, course director for Birmingham City University's BSc in Computer Games Technology, has championed the introduction of TGC tools to his course curriculum. He says: "This move augments the University's increasingly significant role in computer games development. The springboard to taking this step came from the significant knowledge developed within the well-established cross-University 'Digital Games and Simulations' special interest group."
With the prospect of TGC's game engines stimulating CTN students' grasp of key principles in games development, CEO Lee Bamber advises: "The key to our success has been that we always seek simplicity in ideas. Successful gaming depends on users having a good 'game-play' experience and transcends complex technological cleverness. This has helped us differentiate ourselves from the competition, whilst also appealing to all age groups." He emphasised, however, that a good grounding in Maths and Physics was essential for successful programming and added: "Only then can good graphics really work!"
TGC's twin entrepreneurs told the University group the future in gaming lay in three directions. These were: providing 'cloud computing' based tools, the game-designer's ability to utilise social media where appropriate, and game designs that cater for multiple devices and media platforms.
You can read the full article on the BCU website. Educational institutions with an interest in utilising the toolset available from The Game Creators - enabling rapid application development and allowing the students to focus on design and implementation - can contact Rick Vanner for more details.
Intel AppUp Paying Dividends for TGC Developers
As reported a couple of months ago, there are many new opportunities for independent developers to publish their work through the Intel AppUp Store. The Game Creators have provided you with the tools and the knowledge you need to get your game AppUp-ready. With DarkBASIC Professional and DarkGDK, you already have the tools to create quality content. We can now tell you how successful our first three developers to take up the opportunity have been.
Intel Awards $2,500 to TGC developers
Andrew Vanbeck, Andrew Thompson and Sam Hockaday have all been awarded $500 by Intel. There are various programs, such as Dollars for Downloads, Fast Trak 2010 and the Million Dollar Development Fund which seek to reward the participants for their efforts. In addition, TGC's own Looney and Goals! have also been awarded $500 each. The games are now in a program which will help them to accelerate their income from downloads, enabling them to earn $5,000 for free applications, and $25,000 for paid applications.
"I think its great that the little guy - the bedroom coder - has finally found a way to survive in the software industry", Andrew Thompson told me when I asked him about the awards. "I submitted a game and won $500 from Intel, which went on a new pc, which I will use to make more games in preparation for the full release of the appstore. I think indie developers should jump at a chance like this."
Netboku selected as a Featured App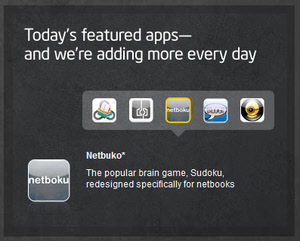 When you visit the AppUp homepage, you'll find a small selection of featured apps. NetBoku - one of the games submitted through The Game Creators - has been chosen as one of these featured applications, gaining exposure to every visitor to the site. Screenshots of the game will also feature on banner adverts across the internet. It's another indicator of the strong bond we're able to maintain with the Intel AppUp team by submitting quality games created by our skilled community.
Tower by Sam Hockaday
Tower placed highly in our Puzzle Competition a few years ago, and was described by one of the judges as "pure class". Build circular towers, brick by brick in a Tetris-inspired puzzler. The pieces drop from above and you can spin the tower around to put them in place (you can also rotate the pieces of course). Thankfully this isn't as complex as it sounds - the pieces don't rotate in 3D for example, it's more just a 360 degree Tetris build, and a far better and most addictive game because of it. I asked Sam about his decision to get involved with the call by The Game Creators to submit games suitable for AppUp.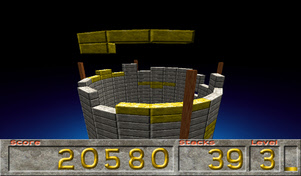 "For as long as I can remember, I've always loved playing video games. It was only a logical next step that I would want to make them. During middle school, I learned to program in QBasic, and continued making little games throughout highschool. But as my last year of highschool came around, I found myself less drawn to programming and more drawn to art. I didn't have the time or interest to learn C++ or any other of the "standard" programming languages. But I still wanted to make games... that's where Darkbasic Professional came in. After being introduced to it by a friend, I quickly realized that DBPro was my answer. The syntax was familiar, I could quickly prototype ideas, and I could spend more time working on the art, design, and other elements of game making that I enjoyed the most. I participated in several The Game Creators contests, including the Retro Remake, Puzzle Game Competition, and PhysX Challenge.

"My Puzzle Game Competition entry, Tower, has been my most enduring creation. It was well received at the time of the competition, and over the years people have continued to enjoy it. When I was approached to submit Tower to the AppUp store, it had been a while since I had worked on a game. I've been busy with job hunting and freelance animation work for a local TV station. I wasn't sure if I would have the time to give Tower the polish it needed. However, as I sat down to work on it (usually late at night) I quickly felt my passion reignite. It wasn't long before I fell right back into my game developer mode, ironing out a few nagging bugs, updating the graphics, and polishing the design and balance of the game. With the help of The Game Creators, I was able to achieve one of my long-time goals; bringing a game I had made to market. But most importantly of all, it reminded me how much I enjoy working on games. And you can bet this won't be my last!
Get Involved
If you're new to the AppUp store you can read up about the developer web site here - Intel's AppUp Developer site and you can download the AppUp store for netbooks here at the AppUp Centre. If you have an application that fits the criteria for a successful Netbook publication, then don't hesitate to get in touch.
FPS Creator Updates

FPS Creator X9
Those of you who have discovered the secret window into V117 development via the Google Code portal may now be aware of an emerging variant of FPS Creator detailed in the readme notes and source code. Now we are reaching late beta, we felt it right to talk about it and clue you in on what it means for FPSC and the future. We have been working with this variant alongside FPSC development for some time now, and has been called 'First Person Game Creator' (FPGC for short).
First Person Game Creator
You will notice we dropped the 'shooting' element, and you will correctly infer that the reason for this is that we are building a non-violent version specifically for schools and enrichment centres. As FPSC is a robust engine, the development of the variant mostly consisted of removing inappropriate media and amending the code to remove UI elements that pointed to things like weapons, ammo, explosions, blood and the usual stock in trade of a typical shooter.
We also took the opportunity to add more adventure and roleplay-specific elements such as talking characters, more advanced behavioural scripts, a re-ordered library to make generic scene editing simpler and dumbed down the properties of many objects to keep the learning curve down. In the process of developing it however, we also found ourselves improving more general aspects that have hindered FPSC for some time, such as the apparently random crashes half way through your hard worked level design. The new code puts a physical cap on build sizes so the engine does not exceed the 2GB of virtual address space it can use, a resource meter in the editor and in the game to let you know when you are getting close to the cap. This was a great addition and meant you could plan ahead, rather than be met with an obscure crash half way through your project.
The best news about all this is that the FPGC and FPSC developments are based on the same V117 source code, with flags in the SETUP.INI and the media controlling the flavour of the variant. It means that nearly all of the features we added to FPGC are instantly available in FPSC, which means future FPSC games will have talking characters, more solid build sessions, flags to control elements within the interface and engine, a graphic overlay when a controller is plugged in, a host of cool new scripts for characters, built-in lip-sync generation (when you specify a WAV through the new FPI talk action), a new type of entity that can emit it's own light complete with range and light colour plus lots of little tweaks to make the whole experience smoother like the new 'instant properties' (rather than waiting 1-2 seconds for the entity properties dialogue to appear). FPGC is in fact far enough advanced to be part of an educational product on the market, as you will see featured later.
The migration now represents more than just an additional list of features, it represents an engine that can provide both shooter style games and now adventure/role-playing games within one easy to use package. In terms of access, we continue to work on the new DarkAI component of V117 and once our battery of internal tests are complete, we will be hosting a public beta of this version for you to enjoy.
FPS Creator X10
A month or so ago we sent out free copies of X10 to many of the store artists so they could test their content against what was traditionally X9 items. I am pleased to say that the process of flagging content as X10 compatible has begun, thanks in part to the changes you helped bring about in V109 and V110. With enhanced compatibility for old X9 items we're sure a large proportion of the store is compatible, and artists are now hard at work setting their compatibility flags. If you have found an item to work well in X10, we would be pleased to hear from you so our store administrator can intervene and switch on the X10 compatibility flag for the item. You can contact her atjanet@thegamecreators.com.
For those of you not familiar with the store, update to V111 and the next time you run the software you will notice a new store button in the bottom left corner of the editor. Click this and register/log-in. In any event, you may notice a distinct lack of items appearing when browsing the list of artists. To resolve this, click the Filters button and tick the Not Tested button. Now click OK and all the X9 items will appear. There are around 4 pages of free items as well so check them out and let our store administrator know of your successes with items marked as untested working fine in X10. Enjoy!
Give your friends a head start with FPSC Free

There will be a lot of FPSC fanatics out there spreading the word amongst their friends. After all, once you've made your first game, the challenge is to be the best amongst your piers, so get them involved in one of the most inspiring and rewarding pastimes there is. If you don't want to waste your valuable development time teaching them the basics, makeuseof.com have featured a great How To page, dedicated to creating your first game level.
So tell your friends there's nothing stopping them getting started right now! You can show them where to download the free FPSC and then head straight over to the tutorial to make their first game.
Special Offer while Stocks Last - $22.99,

Save Over $150.00!
Take advantage of this whopping special offer! Get FPS Creator and 9 Model Packs for an incredibly low price of $29.99 USD (€22.00 EUR, £19.99 GBP). This deal includes:
FPS Creator
Model Pack 1
Model Pack 3
Model Pack 7
Model Pack 11
Model Pack 12
Model Pack 13
Model Pack 14
Model Pack 15
Model Pack 25
Click here to purchase the Bonanza pack, including FPS Creator
for just $29.99 / €22.00 / £19.99
VRQuest meets First Person Game Creator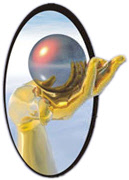 VRQuest is coming soon! Imagine touring the Great Pyramids of Egypt without ever leaving the classroom. Or, think of your students visiting Mars here on Earth. TGC and CTC have partnered to bring VRQuest, the first educational program that has students build fully-immersive virtual
reality worlds and interact in them using head-mounted displays. Students working as a team learn valuable computer technology as well as the social and professional skills needed in today's job market.
Warren Black is the man behind VRQuest, where education meets the latest in Virtual Reality technology. Here, Warren gives an insight into his technology and how his company has worked together with TGC to fuse two innovative products into something even more exciting.
VRQuest and TGC are working closely to bring game creating and education together. What is VRQuest exactly?
VRQuest integrates fully-immersive Virtual Reality technology into the classroom. The company's mission is to enrich students' lives by offering high-end computer instruction in Virtual Reality and teaching real-life skills through a project-based learning (PBL) model.
Where would I find VRQuest right now?
The VRQuest program is offered in public and private schools, museums, community centers, Boys and Girls Clubs, summer camp programs, and after-school enrichment centers (US) nationwide. VRQuest presents a unique opportunity for students worldwide in step with the current movement to improve student academic outcomes.
How important is teamwork?
I always work with other people. It is important to have colleagues that have greater skills in other areas than I do. My speciality is bringing together a team to complete projects and most important...sales.
Do you have a design "formula" that you stick to?
I usually have a basic idea of what is needed. However, input from all parties involved eventually helps form the final product.
Much of the TGC community are budding programmers, hoping to be on the verge of their big break. How did VRQuest start?
I founded VRQuest in 1993. The program was first implemented utilising the VRQuest model at Bayside Middle School for the Arts and Technology in San Mateo, California. This was the first time that fully-immersive VR technology was used as part of a daily classroom science curriculum.The national media heralded the success of the VRQuest program on television news segments and in various printed publications. In 1996, VRQuest programs were implemented at PCS enrichment centers throughout the Northwest. VRQuest became integrated into a number of their programs and centers. From there the company continued to grow as the Federal Government enabled access to 30 schools and 2,800 children initially, with more to follow.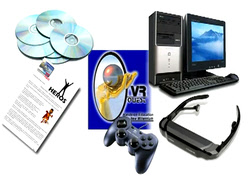 How do VRQuest and The Game Creators work together?
I'm not actually a programmer and have not worked with the programming end of Dark Basic, nor do I have to with the integrated solution. The VRQuest program uses First Person Game Creator VR920 which is the newest version of TGC's game editor that incorporates fully immersive virtual reality. The total solution provides an easy to use, immediately accessible application that enables the VRQuest participants to focus on the task at hand. The Virtual Reality hardware brings the results to life and immerses the students in the program.
Who is responsible for the worlds created with VRQuest?
I have students create virtual environments on the software. Most of it is curriculum based. The students are responsible for their creations. However, my colleagues and I worked with TGC to develop the new VR920 software. It is based on their game engine and we offered ways to simplify it for kids in educational settings as well as with the VR component.
Are you working on anything right now, or if not do you have the next project planned?
I am working on bringing the new VRQuest to market in after school enrichment centers, summer technology camps, and soon public and private schools.
Do you have anything else you would like to add as a final word?
We chose First Person Game Creator VR920 because its ease of use, stability, and that it is a rich software enabling students from 4th grade to 12th grade to be enthralled and challenged by its features and functionality.
You can find out more about the technology and the educational programs at www.vrquest.net. Our goal is to work closely with TGC and their wonderful software to bring VRQuest in as many educational settings as possible.
The Game Creator Store - Updates and New Additions

Pick up free Store Points
The Game Creators have teamed up with the leading providers of virtual currency; perform a few simple tasks and top up your Store points. As well as being able to take up exciting offers and receiving potentially thousands of points, there are a host of other tasks to earn rewards. Watch a movie trailer, rate search results, answer questions, tag photos or choose from a host of activities that will ultimately earn you any of the high quality models and resources to make your game shine.
Open the Store, through FPS Creator, DBPro or the standalone version. Log in to your account and select the Buy Points option. Below the regular payment options you'll find links to gWallet, Offerpal, DoubleDing and TrialPay. You'll immediately find yourself in amongst the tasks and offers available, and can start earning immediately by watching a movie trailer or two!
Upload Your Assets to The Game Creator Store
Did you know you can sell your models, segments, music and sky boxes in the Game Creator Store? We already have dozens of artists selling their media, and we welcome anyone with the talent to provide our community with quality assets to do the same. If you are interested in becoming a store seller, please contact Janet, our Store Administrator directly.
New Store Additions
Fortified Tunnels
Making full use of the adaptive grid based smart time technology, you can quickly and easily draw your levels with no fuss to create rich and detailed environment in which to thrust your players into the action. Features detailed 3D aspects to make the most of your dynamic lighting creating shadowplay, adding depth and character to your scenes and multi-mesh floors to breakup the floor pattern and create a unique feel to your levels. Texture Resolution is a massive 2048 by 2048 for gritty realism and depth.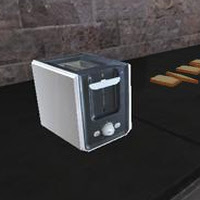 Toaster
Not many years ago flying toasters graced our screens as screensavers. Now, they return as a new weapon in FPS Creator. This toaster can launch slices of toast distances of 20 feet or more, where they will explode after a few seconds.
Includes weapon pickup, ammo pickup (slices of bread), HUD with hands, an array of custom sounds, and custom flak object. This weapon can only be wielded by the player.
Notice Board
A very simple and highly affordable prop to adorn a modern building interior wall. This noticeboard is part of Model Pack 32, which can be purchased as individual items from the store, or in full from the site.
Shield
One of a number of shields available from our growing number of artists, part of a significant collection of armour and clothing.
All of the above models are available to purchase and download through the inbuilt Game Creator Store in FPS Creator and DBPro, and also using the standalone store for other game-making tools.
Model Pack 43 - The Caves

The Cave Pack has been created to provide a new level of FPS gaming and bring an underground feel to the adventuring player. Ideally suited for tight winding tunnels and subterranean mine complexes, monsters and dark creatures lurking around every corner!
5 Cavernous Door Segments to join mines to tunnels, and up to the outside world
40 Underground Tunnel Segments featuring coal, iron, gold and other mineral deposits
20 Supported Mine Corridor Segments, designed to blend effortlessly with the un-worked tunnel segments for continuity and fluidity in your levels
6 Overlay tile segments to create a network of mine tracks for ore carts
8 Overlay tile segments to create suspended land-bridges, ravines and multi-level caverns
4 Overlay tile segments in the form of ladders and ramps to allow the cave scenes to flow seamlessly from one level to the next
7 Entities including Ore carts, Junction boxes and Rail materials to populate your mine track scenes
17 Entities of rocks and ore to add variety and depth to your scene - designed to be used in conjunction with one another to create a limitless variety of cave layouts
15 Entities of wooden construct, including crates, beams and blockers to provide ambience, block passages and otherwise give the end user a more interesting scene
12 Mining Tools including picks, shovels and dynamite
16 Stalactite and stalagmites and clusters to populate your cavern roofs and floors
A fully animated rockslide with custom sound effects to surprise and alarm your would-be dungeon dwellers!

Available now from the FPS Creator site, click here for full details.
Model Pack 41 Bonus
Anyone owning Model Pack 41 has been treated to an added bonus. This additional pack contains:
Segments - 179 Either new or new scenario variations of models from Model Pack 41
Entities - 154 Either new or new scenario variations of models from Model Pack 41
Check out your order history now, where you'll find the bonus pack ready for download.
The FPSC Photographer

Gunn3r, one of our FPSC Best Of The Best Developers, created a mini competition in the forums and this month the winner was announced in the forum thread. The prize was a $15 Amazon Gift Voucher and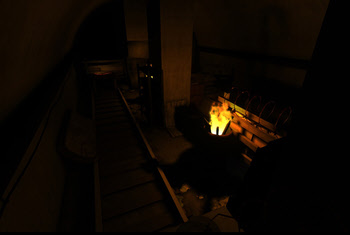 models from Kravenwolf, along with a music pack from Gunn3r.
The challenge was to create a map in FPS Creator and then walk around in the environment to take several screenshots. The most professionally captured scene and presented album has been declared the winner, and that person is Zay. Congratulations to Zay, you can follow the link through from the forum to all of the entries - including the winning entry - on Gunn3r's site.
Click on iDork

B

BC Click, a technology news program, airs weekly on the BBC in the UK. The headlining iPhone App in a feature on addictive games was iDork, the sketch and play game from The Game Creators. It was described by the reporter as "my guilty little pleasure", and warned anyone downloading it to be wary of odd looks on the train should they choose to play it while travelling.
App Pack Lite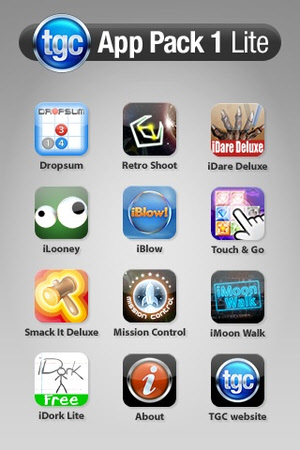 App Pack 1 Lite has been released this month and is available free on iTunes. This compilation contains a collection of our best apps from 2009. It includes 4 games, listed below, and a further selection of TGC games are downloadable through the pack.
Retro Shoot - We've taken the great gameplay from the 80s and brought it bang up to date with vibrant neon graphics and pulse pumping music and sounds. There are 15 levels of action to play in this fast moving space shooter.
iLooney - It's nice and bright outside and the Looney is stuck inside with nothing but the voices in his head to keep him company. Looney is making a run for it; only one thing stands in his way - you! This turn based game with its great lunatic voice over will make you laugh and challenge your ability to think ahead a crazy dude in a straight jacket!
iMoon Walk - The lights are low, the atmosphere is electric, the music is on, the dance floor is gleaming, there is only one thing missing - You! Help move the feet of the dancer as fast as you can in this simple and fun speed and dexterity challenge game.
iDork Lite - Lost in a world of school paperwork is iDork, your doodled stick man who needs help to escape the reams of homework sheets that are his prison. iDork is very sensitive and has to avoid many dangers across 20 levels of play. A great adventure game awaits you!
You can get the App Pack Lite from the iTunes Store now.
Lee's Tip of the Month - Textures That Speak Volumes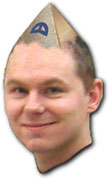 Now presumably you all know what a texture is? Those lovely image files you load into your application to paint your 3D creations and make your world a much more colourful place. These image files are typically two dimensional, meaning they have width and height, and are more than sufficient to provide surface detail to your polygons but did you know that textures can optionally hold a third dimension as well? That's right, they're called volume textures and can be thought of as holding a series of slices which when pushed together can form a new 3D pattern within your texture running depth-wise through your image. Did you also know that Dark Basic Pro can not only make full use of these textures, but create them as well?
To be fair, it never occurred to me that DBP could be used to create DDS texture files from scratch, but when I asked avid forum member Green Gandalf how he created the volume texture for his shader demo, he sent me the source code and I was mightily impressed with his no-nonsense approach to making a DDS volume texture. So much so, that I asked permission and was granted the right to share what he shared with me to the whole world.
The DirectDraw Surface file format, from Microsoft, is used for storing graphical textures and cubic environment maps as a data file, both compressed and uncompressed. This makes the format useful for storing data compressed with the lossy S3 Texture Compression (S3TC) algorithm used in GPUs.
You will find associated with the tip a zip file called VolumeTextureCreator.zip which you can unzip and compile in DBP without the need for any extra modules. Just run once and a new DDS file will be deposited in the project folder. You can use a tool such as DirectX Texture Viewer to load the DDS and use the < and > keys to step through the 64 slices that this new texture holds.
To get an understanding of the magic, I will not explain each line of code as this technique likely only appeals to those coders who have a basic grasp of the language, and instead introduce the concepts as I step through the code.
The first part of the program deals with generating the pixel data using a three dimensional array as seen in this line:
dim image(nd1,nd1,nd1)
A triple nested for next loop ensures that this 'cube of data' is sufficiently filled with bubble shapes so that we can recognise that it worked when we look at the finished volume texture. Once the cube of data has been generated, each slice of this data is drawn to the screen as a square of pixels and grabbed into an image, one slice at a time. The code then calls this function:
createVolumeTexture("image"+str$(nd)+".dds", 1, nd)
This is really where the magic happens, because in here we're going to see how Green Gandalf managed to create a DDS texture out of thin air.
save image "s5d4c7g1.dds", firstImage ` this is a temporary image file that is re-used
Yep, one line. By using the built-in ability of DBP to save DDS textures he could effectively create a DDS file out of thin air. The clever part is that we then read this DDS texture back as a data file, and extract the data one byte at a time to then create our own version of the DDS file but with the changes we are looking to make. As you can see from these two lines of code:
open to read 1, "s5d4c7g1.dds"
open to write 2, name$ ` this will contain the volume dds texture
We use file index one to open a file handle to the existing simple DDS file and open a write handle to file index two so we can write out our new DDS file. The next part is pretty dark art stuff, and involves copying 32 DWORD header values from the existing DDS file, modifying the header data slightly to fool the DDS into thinking it is now a volume texture with 64 slices and write that new header to our new DDS file in waiting.
The rest, they say, is simple. Just like a regular two dimensional texture which holds a sequence of pixel data for the rectangle representing the image, a volume texture is structured almost exactly the same way and requires the pixel data to be stacked on after the header for all 64 slices. So where does this potentially problematic pixel data come from?
Well remember the 'save image' command that you thought we used to save out any old DDS so we could steal the header values, well it turns out we also wanted the pixel data from it too, so we read out all the pixels and copy them into the new DDS file, only now we have all this in a big loop that goes around another 63 times, and you guessed it, we substitute the image we save out to the temporary file 's5d4c7g1.dds' with the second image we captured earlier, and then the third and so on until all 64 images have been extracted to the new DDS file.
Only then do we issue the 'close file' command to finish the process and complete the creation of the new DDS file. Using a similar technique, you can also create cube maps and other exotic DDS file types either as part of your internal tool chain or even as a real-time feature of your software.
I have already thought of a great feature where you can place a camera in a 3D scene, have it grab the six cube directions as images, generate a DDS cube map from it and then apply that cube map as an asset in your game. The benefit would be if you change your scene around, you simply instruct the cube maps to re-generate. You would get realistic reflections on static cube mapped effects without the performance hit of real-time cube map rendering. Now that would be a nice feature for a first person game creator not a million miles away from where I'm sitting :)
May 3D Modeling Competition
By BiggAdd, MikeS and David Gervais
May 2010 Winners: Stone Mason's Apprentice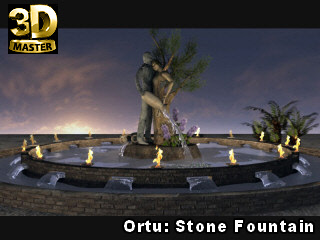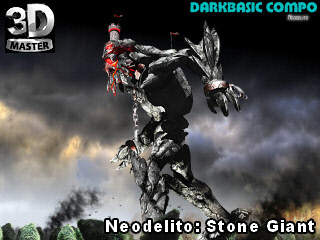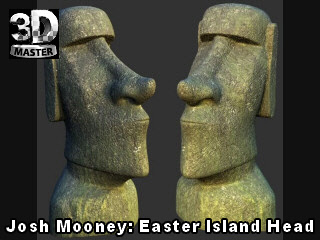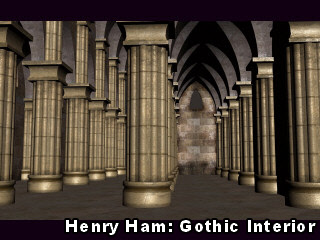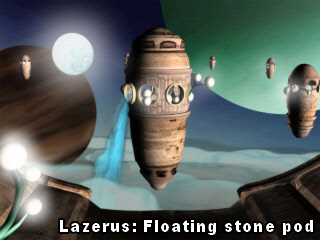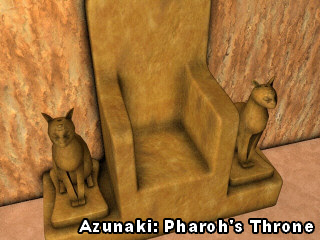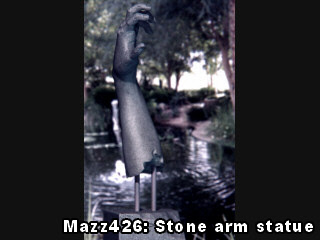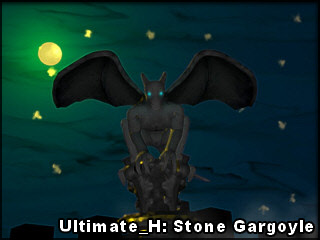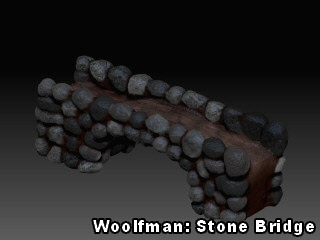 June Competition: The Big Bad End-game Boss

Make him BIG!, Make him BAD! Make him Da BOSS!

Rules:

1) Make a Model suitable for use as an End-Game Boss.
2) No poly count limit, but HUGE brownie points for Low Poly entries.
3) 640x480 final rendering size. (a Beauty Shot and multiple angle views are encouraged)
4) Have fun!

This contest ends June 26th 2010, submit your entries as uaual in the 3D forum thread. Good luck!
How the 3D Modeling Competitions Work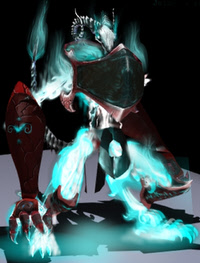 The accolades for the winners are retained until the next competition winners, and are as follows:

3DMaster - Champion awarded to the overall winner in the competition, an entry which displays both modeling and texturing excellence.

3DMaster - Best Model awarded to the runner up who demonstrates the finest modeling skills in the competition.

3DMaster - Best Texture awarded to the runner up who demonstrates texturing wizardry in the competition.
The awards will cling to your Avatar until the results of the following competition are announced. So to keep your award, you must defend your honour in battle once again!
Monthly Newsletter Winner - $100 voucher up for grabs every month!

Join us on Facebook for the chance to win a $100 gift voucher each month. Simply add yourself as a TGC Fan and you will be automatically entered into the draw each month. The voucher can be spent on any of the products on our site. Sign up now, and good luck!

Outro
Share your news with over 23,500 active games developers!
If you have something you'd like featured in a future issue then please get in touch and include as much information as possible (including where applicable: screen shots, URLs and zip files).
Issue 89 deadline - June 25th 2010.