If you cannot view this newsletter correctly, click here to view it online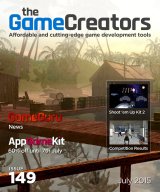 Dave is moving house this week so I'm writing this month's editorial!
Here at The Game Creators we toil away to bring you the products and tools that will hopefully help you make your games in an easier and quicker way. We're very much on a journey with two key flagship titles - GameGuru and AppGameKit. Both have had challenged us and are not easy developments by a long shot! With any such tools it's important that we ensure the foundations are strong and secure. We're happy to say that both projects are in strong positions and they will both leap ahead during the coming months.
I read in the forums someone saying the TGC have their own style of development. It made me chuckle because there was a lot of truth in that. In the past few years we've strived to turn around our strategy and we're now seeing the fruits of those changes. We're more focused and clear about our goals and we are setting a high bar for our game making tools.
As a small Indie we'll continue our development toiling and in time you'll see good products turn into great products (that's the aim)!
Thanks for coming on our journey with us, keep being creative and let's make some games!
Rick Vanner - Development Director
contents
(1) GameGuru (2) GameGuru Store (3) Screenshot competition (4) coop competition (5) Lee's Blog (6) AGK 2 offer (7) AppGameKit News (8) AppGameKit Showcase (9) Shoot 'em up Kit (10) Keep up to date (11) YouTube
GameGuru Latest

GameGuru update news
It's been another exciting month in GameGuru development land and we've been taking on board all comments from our users and shaping the next stages of GameGuru continous development.
Today see's the launch of V1.003 and with that bottled the dev team will be focusing their efforts on improving the engine's performance, something that we think most users will agree has been high on the wishlist for many of you. We had highlighted a number of optimisations which we know you'll love. It's early days yet, and we expect performance work to take several weeks for the first round of improvements, but we feel this is the number one pressing issue and we're determined to impress you with future results of this work.
So, what was new for V1.003?
V1.003 focused mainly on squashing a few of smaller issues that have been highlighted to us since the previous build and rather than adding too many new features we felt that the community would have us focus on stability before moving forward.
However, we never like to say never, and so one of the main new feature additions is the face mapper added to the Character Creator. You can now easily import a face image and map it onto a character's head. This process is as simple as browsing to the image you want to use, selecting it and matching the face area of the picture with a green stencil outline. You can then save the new character and it can be an enemy character or you can use it in Multiplayer as your main avatar. We've had a lot of fun with this feature and enjoyed using famous faces during testing!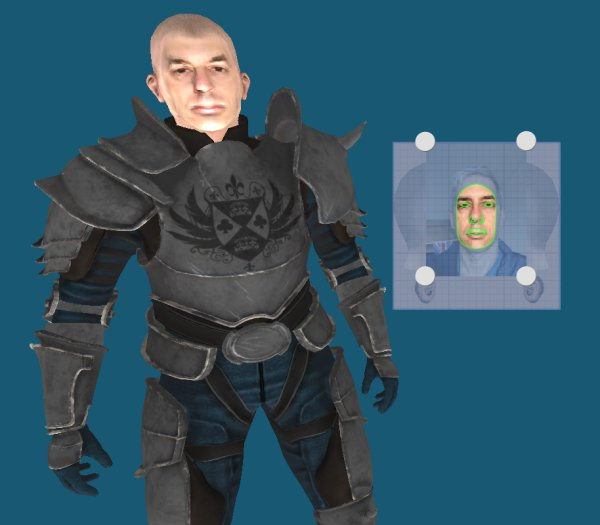 The Character Creator Face Changer in action
In other Character Creator news many of you will be pleased to know we've now activated the ability to change the colour of hats, helmets and hair, so no longer will your excellent creations be white haired!
As mentioned we've also taken the time for this build to fix, tweak and generally improve existing features and the list is actually pretty long, so we've highlight a few of the more exciting ones.
Fixed all marker entities so they no longer Z clash with terrain & floors
Fixed code which detects for Entity BIN versions - no more corrupt animations
Now allows entities as static, even if animates (except character_basic.fx)
Added new WIZARD EVIL and WIZARD ROYAL to the character assets
Increased speed of APPLY CHANGES in Entity Properties (activemouse detection)
If no water exposed in terrain, test game will skip water mask generation
Fixed issue which ignored ROT values when spraying entities with 'I' key
Changed CLIP mode (TAB then CTRL+MouseWheel) to be independent of zoom
Fixed issue of shotgun loading two shells when only one remained
Ensured Fantasy Creatures can hurt at double range to make combat tougher
Created shader instance for TPV characters for zero-depth rendering
Removed clipping cap and ensured Y position value is accurate
Added new RECENT folder to PURCHASED folder to list all store items
Fixed a crash that could occur when hosting a multiplayer game
Fixed an issue with Character Creator characters not registering a headshot
Store Downloader now tries to resume a file when the connection has dropped rather than start over
Fixes to FPE for several fantasy pack characters
There are many more tweaks and changes, for a full list please see the changelog.txt file in the GameGuru folder on your PC.
GameGuru Store Latest
Store uploads continue at a fast pace, and we are expecting to hit a milestone soon with over 5,000 items available for use in your GameGuru projects. As always we like to take a look at some of the new media being uploaded, as well as reminding you of a selection of previous media that we're sure you'll find useful.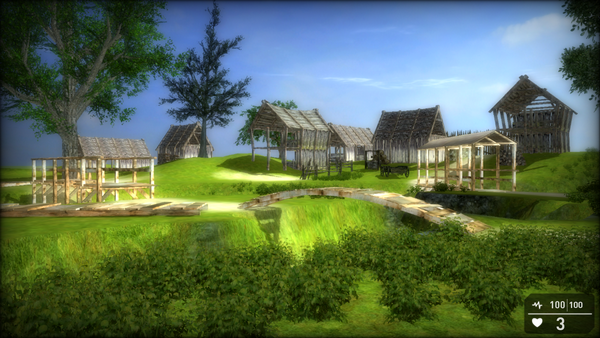 This recent upload by store artist Kencharleslong features a great selection of wooden bridges in various states of repair. Designed with a medieval or fantasy theme in mind, they would be just at home in almost any other genre.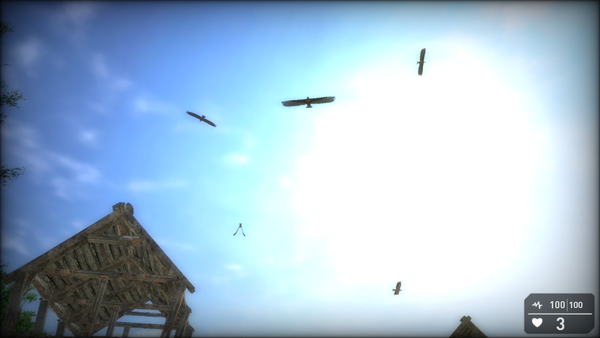 Another excellent pack is this Birds of Prey collection by Gtox which will add to atmosphere and life to almost any game as they glide and fly overhead.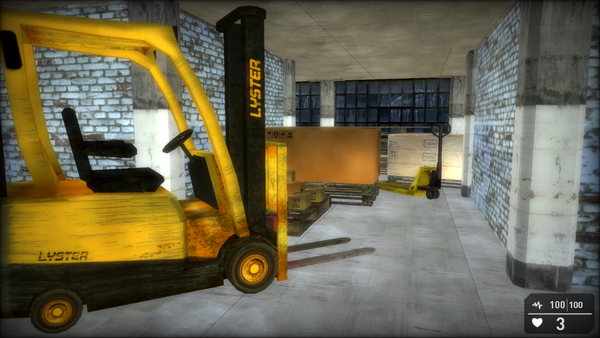 If you're looking for some new media for your industrial scenes you will want to check out this small pack of Warehouse accessoires by Pasquill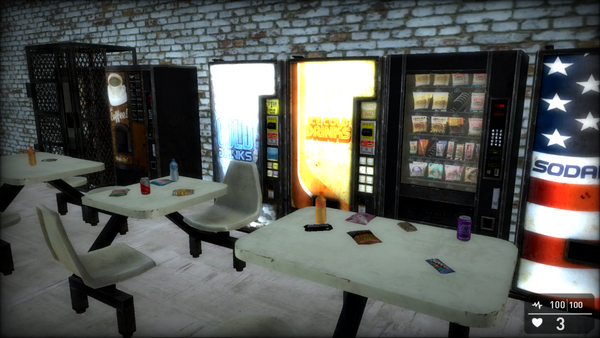 If you're thinking for creating a modern day or survival themed game this Vending Machine pack from Errant AI. could be just what you are looking for, packed with bags of crisps, chips and chocolate bar as well as a range of vending machines this is ideal for a huge number of genres. Also shown is this scene are furniture items by the same artist from his fibreglass seating pack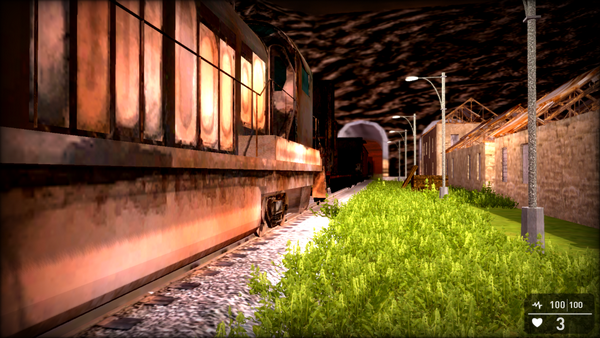 Our final showcase this month is the Rail Car Pack by Pirate Myke.In addition to being very handy models, they are compatible with Pirate Myke's amazing FREE roads and railways pack which if you've not grabbed, I suggest heading over to the forums and downloading the free road pack now.
GameGuru Screenshot competition winners
We have to say well done to everyone who entered our screenshot competition, it was very enjoyable judging the amazing screenshots you've been working on, and was a very difficult to whittle the entries down. After a lot of debate, we finally realised that we couldn't choose just a final five, so we have decided that the ten below stood above the rest in terms of quality, design and atmosphere.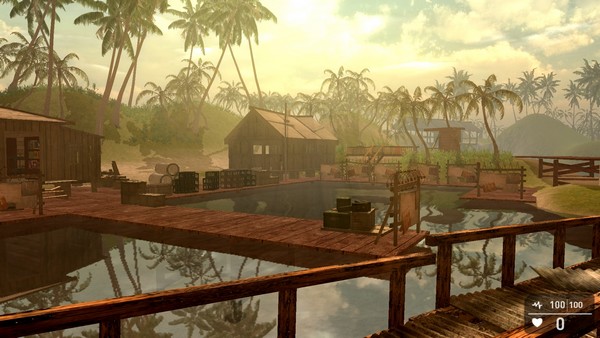 1st place winner - Nuncio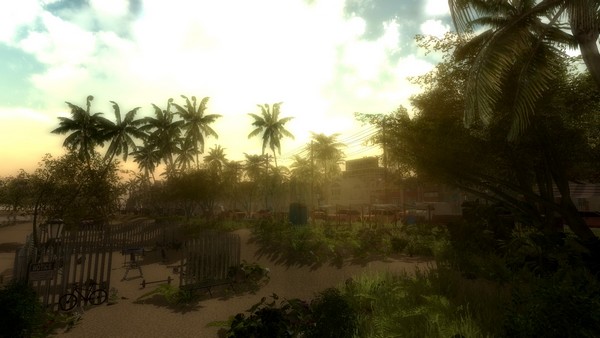 2nd place winnder - MooKai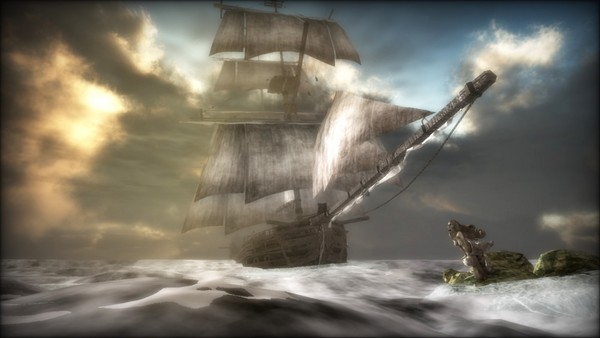 3rd place winner - Rolfy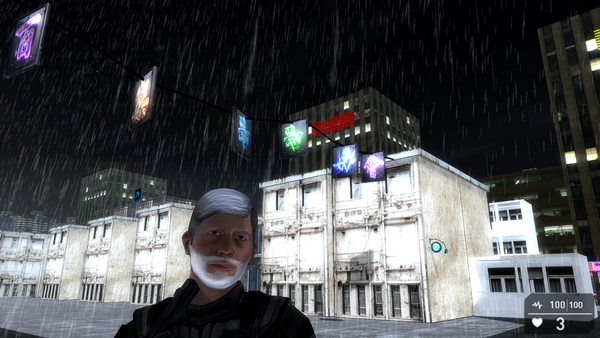 4th place winner - Matt Harper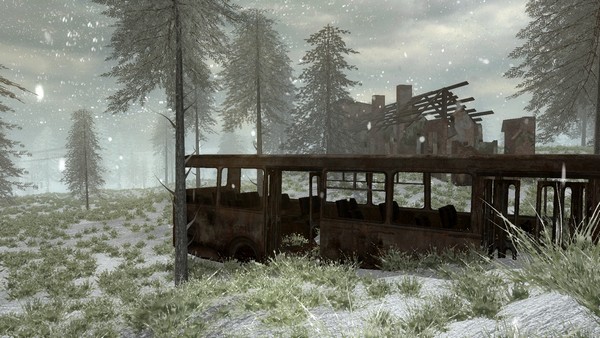 5th place winner - JC_Leon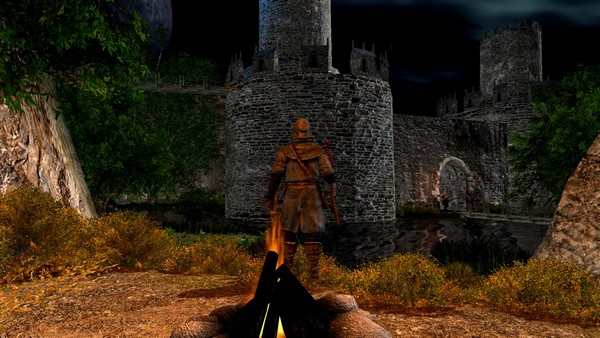 6th place winner - OldFlak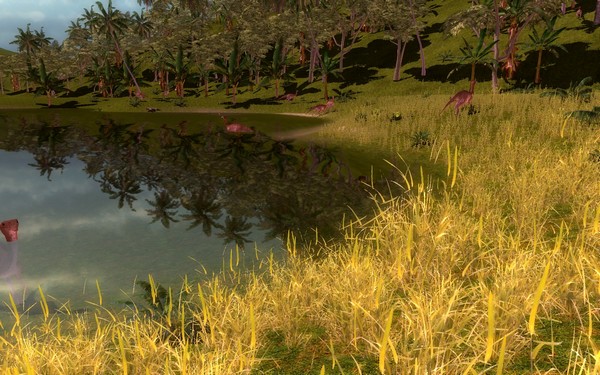 7th place winner -Spike314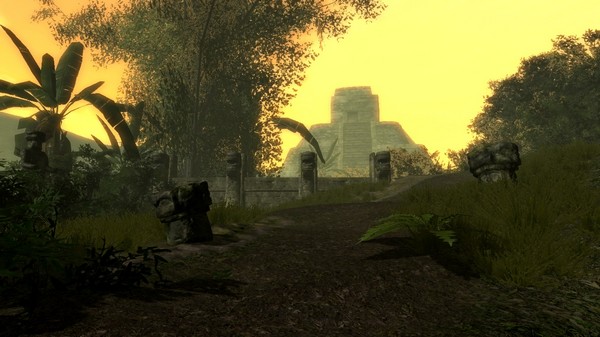 8th place winner - Stefos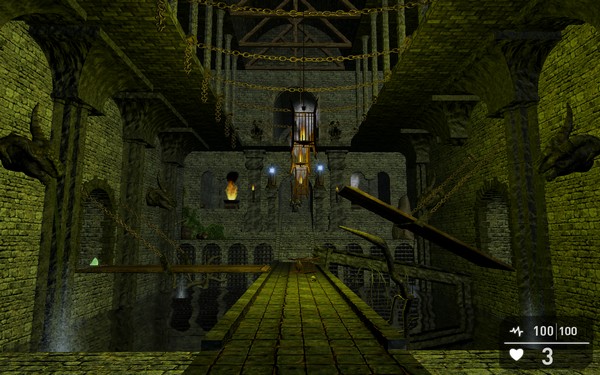 9th place winnder - Bisella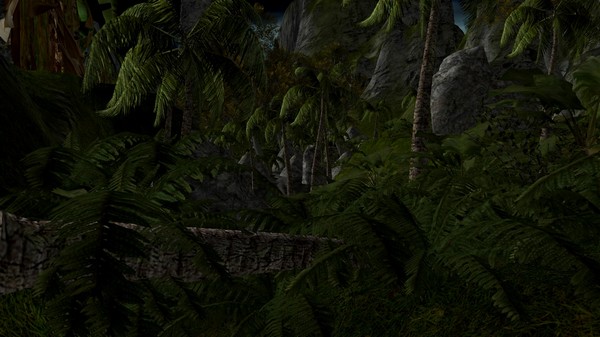 10th place winner - 3com
Well done to you all. All winners will by now have received their prizes. Thanks to everyone who entered. We and the community really do appreciate the time that you all put into developing and sharing your creations and the fun it has given us.
GameGuru coop competition results
It's been awhile coming, but we're pleased to announce we have finally chosen our Multiplayer co-op competition winners. We have chosen the five winners and as we only had 7 entries that qualified we decided to award the authors of the other two entries with 2,000 store points.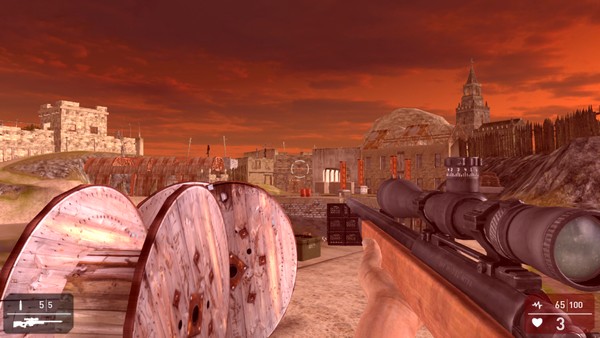 1st place winner by Sparrowhawk - wins $250 and 5,000 store points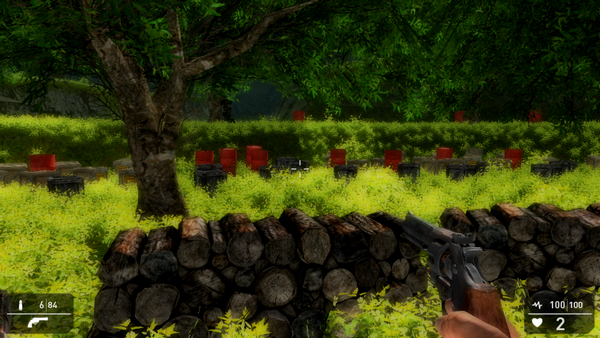 2nd place winner - Tarkus1971 - wins $250 and 5,000 store points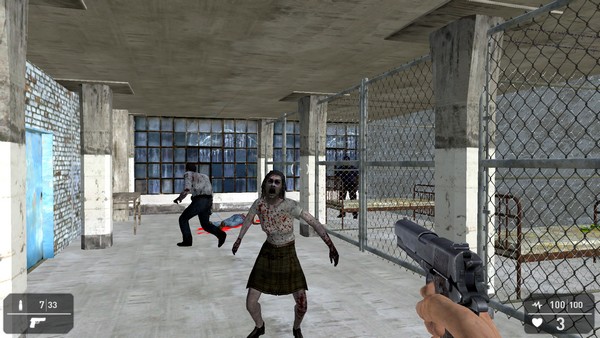 3rd place winner - Dvader - wins $250 and 5,000 store points
4th and 5th place both went to Slaur3n for two of his entries, and he wins $250 and 5,000 points for each one.
Finally, we've awarded 2,000 points as a thank you for entering to Stefos and z2a2008.
Congratulations everyone and thank you all for once again making a competition such good fun to judge. Your levels also helped us improve the Co-op experience in V1.003.
Lee's Blog
As regular readers will know, we like to keep you abreast of all of the latest news from GameGuru lead developer Lee Bamber via his dev blog. He's had a lot to say since last month, and here are the highlights.
June 10th
Lee had this to say about how testing often lead us down unexpected avenues.
During our multiplayer tests, we've been dreaming up some really wild new weapon ideas too, so expect more variety and game styles in the months and years to come with Game Guru!
June 11th
Lee revealed the first shots of the new depth of field feature for GameGuru, something that I think all users will agree has added a very shiny and much improved look to GameGuru.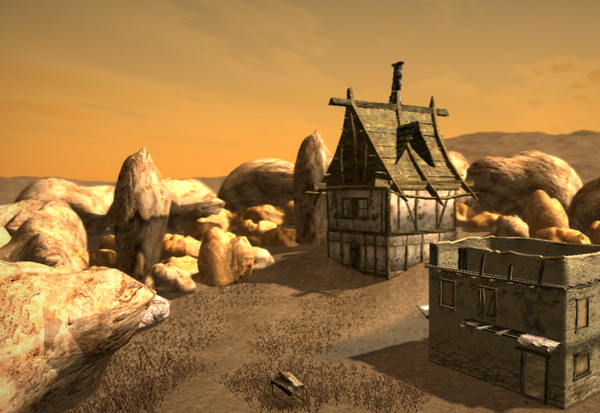 June 17th
Having returned from a development meeting Lee was pleased to be able to report on some great new media coming to the Character Creator. We're expecting to see some exciting new characters making their way into your developments soon.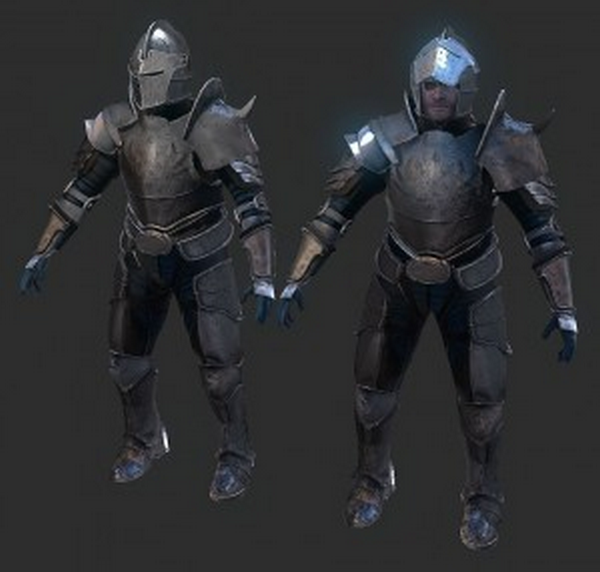 June 18th
Lee showcased a small but handy new feature for GameGuru where we introduced a new entitybank subfolder for all recent Store purchases. This is what he had to say.
With the new system, you can simply navigate to a new RECENT folder in the Purchased area and you will see all your store purchases ordered chronologically, bringing your most recent items right to the top, and allowing you to drop them into your game much quicker than before. In the future we will be looking at adding a filter system to make searching for the right item you need quicker as well, but I think we have some time to build our asset banks before we need such a deep dive feature.
June 23th
More good news for users who have purchased the excellent Death Valley DLC pack either as part of their previous pledge rewards or as a new user.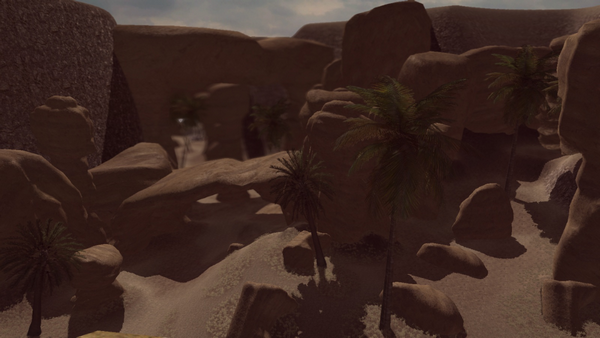 The great thing about the assets we produce is that if we feel they bolster an existing DLC, we will add them to that DLC for free, rather than make a new pack from it. That means when you own a DLC for Game Guru, that pack will continue to expand even after you have purchased it which means a steady stream of free assets in that genre. Might sound crazy, especially as the cost of producing new art can be quite considerable, but we want to make sure that when you buy a DLC from us you are buying the best value game asset pack on the planet. This means we will continue expanding them until it starts to get a little ridiculous and in danger of falling over or becoming a maze of content.
June 25th

Lee reported on some great progress with the Character Creator face mapper, and the excellent new head shapes.
June 29th
As V1.003 loomed closer, Lee made a few comments progress
Once again we land from our lofty weekend pursuits into a release week, and we have something really special for you in this build! Of course while Ravey works on the cool stuff, I make sure the little things are taken care of, making sure there are no loose ends from our flurry of fixes.
AppGameKit 2 on Sale

If you've been pondering if you should grab yourself a copy of AppGameKit now is the perfect time to make the plunge, get yourself a bargin and kickstart your cross platform developments at the same time. This deal ends 7th July, act now for a 60% discount!
Check out AppGameKit and this great offer here.
AppGameKit Latest

AppGameKit development has continued at a fast pace, and we're well into our focus on the new 3D Commands.
We could explain all of this in very technical detail, but they say a picture is worth a thousand words, so a video must be worth a few more. Click on the image below to see just how well AppGameKit can handle complex 3D objects, even at this early stage of 3D development.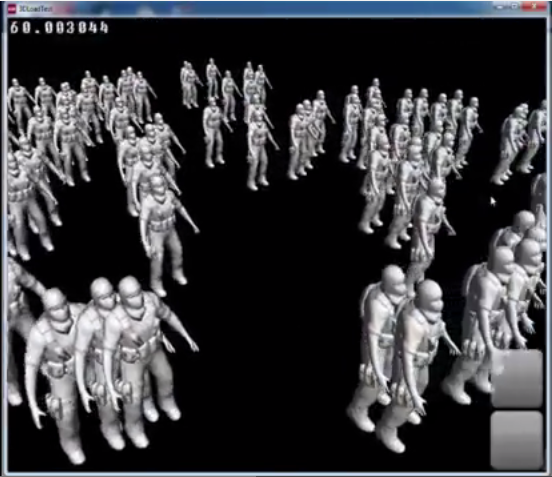 You'll notice that we are hitting a pretty solid 60fps with this Windows demonstration, and 3D rendering is fully functional on Android as well. We will have more information on that and other platforms soon.
For the number crunchers amougst you, The character is approximately 8,300 polygons with 100 of them being displayed in the above demo. These are not instanced objects so there's no special optimisation work in play as of yet.
We're making use of the Open Asset Import Library which means AppGameKit will support the following 3D file formats; .X .3ds .md3 .smd .md5 .lwo. .ac .b3d .dae .3d .lws .ms3d .blend .m3
Getting Physical!
In the past week we've teamed up with Stab In The Dark Software who will be implementing the Bullet Physics commands for AppGameKit. Over the next three months they will create the commands that will power the 3D Physics for your AppGameKit games. As a quick test they were able to make this early demo to show 3D objects colliding and reacting.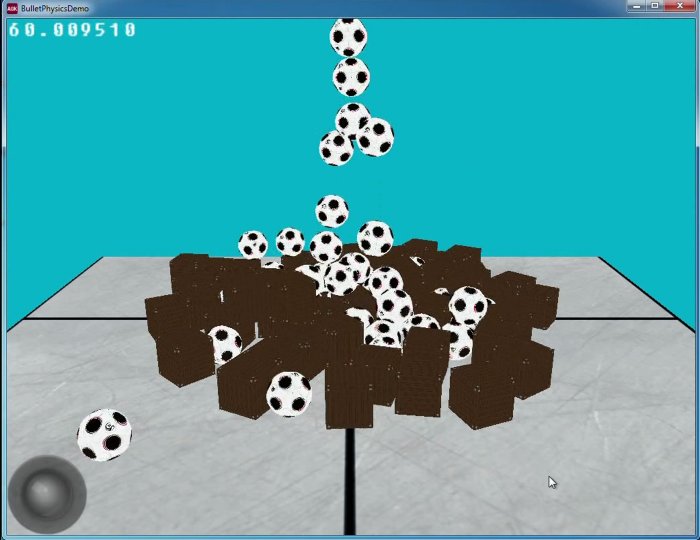 So there's plenty happening behind the scenes and we'll keep showing you demos as the 3D and physics progress.
AppGameKit Projects go live!
We're always pleased to see new AppGameKit projects hit the streets and two in particular really caught our eye this week.
Spun
Spun is a fun and exciting game written with AppGameKit by forum user Nieb.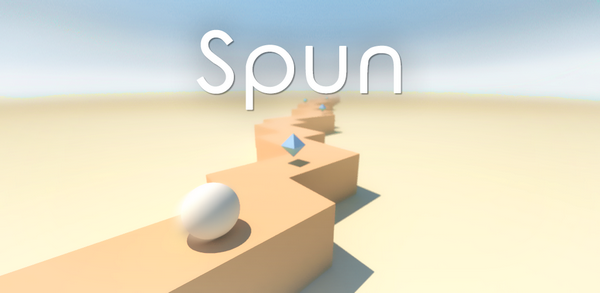 Spun is a challenging and elegantly presented game of skill and cordination, you can check it out for yourself here.
DireRPG
Another AppGameKit development released for the Ouya is DireRPG, a classic retro styled dungeon romp.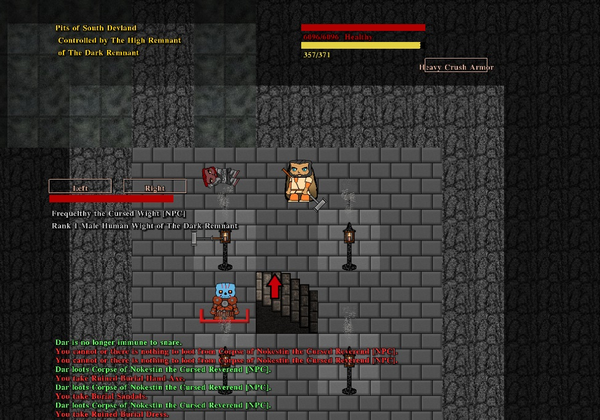 Explore a endless randomly generated world stacked on bottomless dungeons with a unique character of your design that has over fifty skills to choose from.
You can find more details and get the DireRPG here.
Well done to these Developers, it's great to see you complete on your game ideas and get them published!
Shoot 'em up Kit 2 launches on Steam
Shoot 'em up Kit 2 has been released by Tall Game Studio on Steam and on the TGC store and is available in early access right now. Both versions are indentical and will be updated as the product develops. So, if you've ever dreamed of creating your own arcade style game but have no programming experience, this could well be what you're looking for.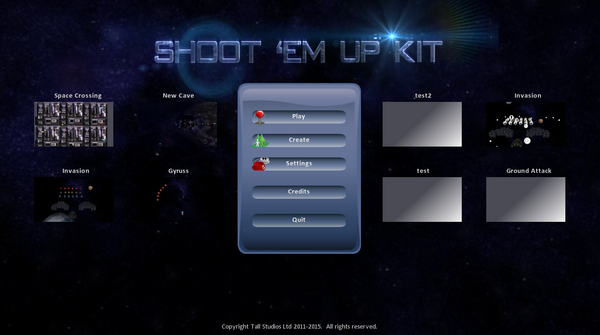 Shoot 'em up Kit 2 uses a very simple drop and drag system and can create 2D and 3D retro themed games in a few minutes. More advanced users can access the physics systems for some excellent results.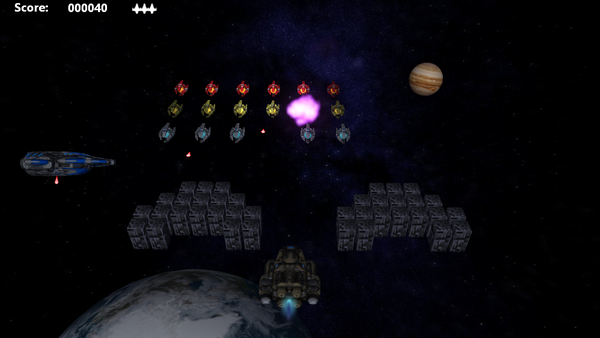 This is what Tall Game Studio have to say about their plans for the future of this great product.
We are excited to have released version 2.0 of the Shoot 'Em Up Kit on Steam Early Access.
We have always valued the comments and suggestions made by the Shoot 'Em Up Kit community and this new version includes many of the features, tweaks and improvements suggested during our first version.
As we're working towards version 2.0 we look forward to hearing your thoughts and suggestions on making the Shoot 'Em Up Kit a powerful yet easy to use game creation system
TheGameCreators on Facebook & Google+

Join thousands of fans on TGC's Facebook page to keep bang up to date on news, user projects from the forums and discussions.
We're keen to hear from all our avid users and we always love to hear what you've been up to with the tools we sell. So if you have something you want to share with the wider TGC audience why not post it into the TGC Facebook page?
GameGuru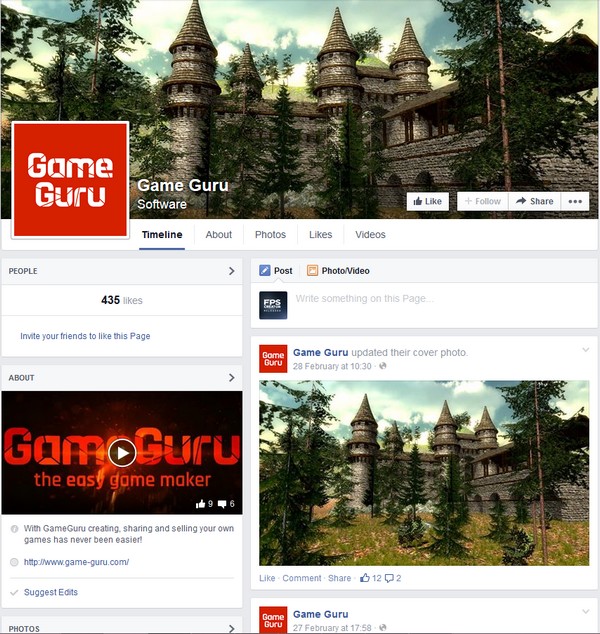 GameGuru has it's own Facebook page now. Whether you simply want to see the update and progress news as it is released, or get involved in technical discussions about LOD, Light and lots of other topics, sign up to this page today to be part of it.
AppGameKit
You can join in the Facebook discussions in our AppGameKit group page with over 650 members and we also have an AppGameKit Facebook page.
Google+
You can also follow our products on Google+
TheGameCreators YouTube Channel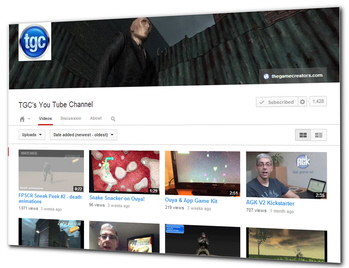 TheGameCreators YouTube Channel is still going strong with over four years of content to browse and view:
Over 170 videos!
Over 900,000 views!
Over 2,700 subscribers!

Take a look at our channel now, and make sure you hit the subscribe button to stay up to date with new video uploads. Very often you'll get advanced previews of upcoming news.
We've also create a new GameGuru channel to focus on GameGuru tutorials and gameplay. You can access it here.
"And so with the sunshine and the great bursts of leaves growing on the trees, just as things grow in fast movies, I had that familiar conviction that life was beginning over again with the summer."
F. Scott Fitzgerald