If you cannot view this newsletter correctly, click here to view it online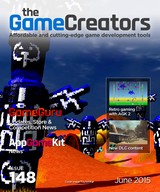 Welcome to Sunny June (well it is here in the UK!). We're full of energy and ideas as we continue to develop our flagship projects GameGuru and AppGameKit.
On a personal note I also managed to surprise myself in May by finding time to actually put code to screen so to speak, and make some good headway into my first AppGameKit project for sometime. A scrolling platformer, currently without a name. I'm sure I'll find some nice screenshot of my progress to share, which I hope you'll find interesting, but that will be in a future newsletter as currently my rather poor programmer art isn't pretty and I wouldn't want to offend your eyes with it's rather electic and garish mix of media.
On TheGameCreators front, you can read about all GameGuru progress, check out some of the old and new Store media, learn from Steve Vinks always welcome and informative AppGameKit tutorials as well as snippets and teasers of other events in the land of TheGameCreators!
I hope you enjoy reading this months and don't forget, if you'd like to see any of your work featured in TheGameCreators newsletter, you can send me details via email.
In the meantime, see you next month.
Dave Hawkins.
contents
(2) GameGuru (4) GameGuru Store (5) Competion (6) Lee's Blog (7) Antinomy (8) RealSense (9) AppGameKit Tutorial (10) AGK (11) 1982 (12) YouTube (13) Keep up to date
GameGuru Latest

We have only just reported on an update to GameGuru less than a few weeks ago and we were pleased to annouce another update is about to spring out of the stable doors. We're very committed to keeping to regular updates and have been very happy with the fast paced progress the development team have been able to achieve, just as we are sure all of our great community are!
So, what is new?
For V1.01.001, we added the following tweaks and fixes.
The third person wizard character can now open doors
Added the ability for the camera to look up and down in third person mode
Prevented third person from accidentally equipping new weapons
Removed the recoil effect from firing fireball in third person
Stopped third person stuttering if you held down left mouse button
Fixed issue where facial hair color would reset for characters in the editor after using Character Creator
Fixed an issue when using test or starting multiplayer whilst using Character Creator or the Importer
When choosing skin tone you can now decide to not choose a colour by clicking outside the color palette, or select "none" from inside the palette
Fixed an issue that would prevent GameGuru from starting up on some machines
What can GameGuru users expect next?
As you know, we're always keeping up with user requests, and try to implement the most popular ones as soon as we can. One of the most common areas users have asked us to improve is the visuals, we've done this with an easy to use post proccessing effects system. Not sure what a post process is? Don't worry, we've made it super easy so all you need to do is move some sliders. You're now able to set motion blur, depth of field and add a vignette effect to your game.
You can see the early fruits of our labours in the image below: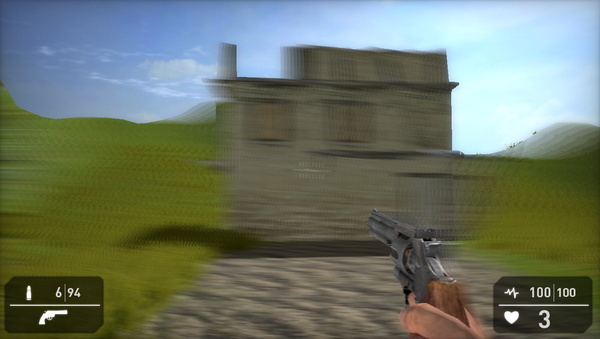 This is of course an extreme example, but certainly does highlight motion blur in full swing.
Here's what Lee has to say about other planned post processing effects.
Having mastered motion blur, I turned my attention to depth of field, and did some basic research into the effect. Despite my researches, I chose a rather brutal approach and choose a reverse Z-buffer technique that limited the effect to distant objects only. It leaves my options open for a near-field technique, but for now the contrast with distant objects is pretty cool.
We've also made a huge number of other tweaks, fixes and improvements, here are the highlights coming to V1.01.002 later this week;
Third Person
Extra camera properties for this gameplay mode
Improve camera collision
Added dynamic light effect to any projectile fired by player
Added 'Camera Locked' property to third person camera for isometrics
Restored system of auto-targeting if in camera locked mode
'Over Shoulder' allows you to shift the camera for over-shoulder views
'Follow Player' will not force camera behind protagonist during game
'Show Reticule' will control visibility of the third person crosshair
Editor
You can now use mouse wheel to zoom in and out of free flight mode
No more water clipping when viewing editor terrain from a distance
When in entity SPRAY MODE (press I), no longer need to hold SHIFT
New feature; hold down Ctrl+MouseWheel in free flight to adjust Y-camera clipping NOTE: You can use camera clip by pressing TAB in the IDE editor
Supports middle button mouse press for camera drag and pan control
Entities on 'auto find floor' no longer sink below terrain
Can now put entities on top of other entities of any size
Marker (player start) entities no longer cast shadows for cleaner visual
Widget
Added keys 1 through 6 for widget rotation control of entity
Changed TOOLTIP Test Level to Test Game (aligns with tutorials)
Widget alignment fix when 'looking up from horizon'
Weapons
Added dynamic light effect to exploding fireball
Added SPOT LIGHTING to weapon properties or dynamic spot light effect
Added dofdistance and dofintensity fields in GUNSPEC for DOF override
Added smoothing so when enter scope mode, DOF effect fades out slower

Graphics
Added Vignette to post process shader for more modern game look
Added general motion blur to post process shader on HIGHEST
Extended MOTION BLUR to all shader levels as it smooths at low FPS
Added Depth-Of-Field effect to post process shader (far distance only)
NOTE: For MOTION+DOF you need Bloom Level to be a value of one or more
Added slider panel for POST EFFECTS control (bloom, motion blur, dof)
New support in LIGHTRAY shader for sun color and strength (skyspec.txt)
LUA Scripting
Added six new LUA commands to control new POST EFFECTS in scripts;
SetPostVignetteRadius(v) where v controls the size of the vignette effect
SetPostVignetteIntensity(v) where v controls the strength of the vignette
SetPostMotionDistance(v) where v controls distance at which blur starts
SetPostMotionIntensity(v) where v controls the intensity of motion blur
SetPostDepthOfFieldDistance(v) where v controls distance DOF starts
SetPostDepthOfFieldIntensity(v) where v controls the strength of DOF
Added zoomhidecrosshair to GUNSPEC to hide crosshair when zoomed (sniper)
Performance
Changed way the weapon ray iterations work for increased performance
Media
Added new SKYBANK choice called FOREST, special thanks to MR LOGAN!
Updated Fantasy Level with new FOREST sky and balanced DOF settings
Characters
Character physics capsules are now created proportional to their size
Improved 'rate of fire' to produce a less 'timed repeat' feel to it
Fixed Medieval and Zombie characters so they are not floating
Discontinued use of OFFY in FPE settings and fixed capsule physics
Multiplayer
Character Creator characters can now be used as your avatar in multiplayer sessions
Chat messages that exceed maximum length are now truncated properly rather than losing the last few characters
You can no longer pick up weapons and ammo when the final score screen is being displayed
Misc
When saving standalone game that includes Cartoon Gun, works fine now
Many other fixes and tweaks!
GameGuru Store news
The GameGuru store has been going from strength to strength, with well over 4,500 items live and the amount of daily releases constantly increasing. We now have media covering a huge range of genres, including World War II, Fantasy, 1920's, Sci-Fi, Modern Day and a huge amount of media that wouldn't look out of place in any game.
As usual, we like to showcase a mix of old and new media to give users a taster of what's available and hopefully inspire developer creativity.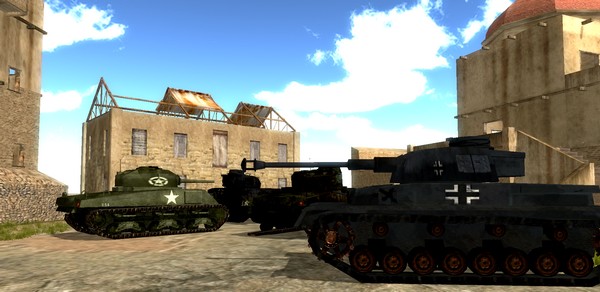 These excellent World War 2 tank models from store artist Rattlercreed are great value and combined with some default as well as other store media will bring any WW2 game to life.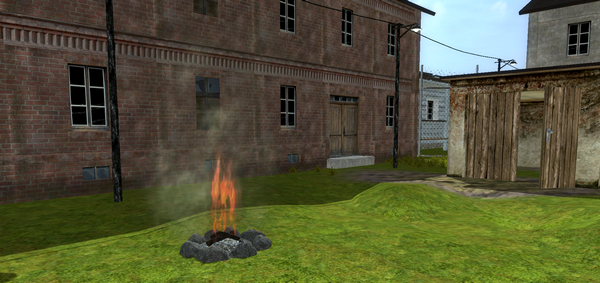 This new pack from Lafette is the first non TGC decals released and features fire, smoke and spark emissions, they are amazing quality and excellent value. You can also see models from the same artist, featured in the Village with Prison pack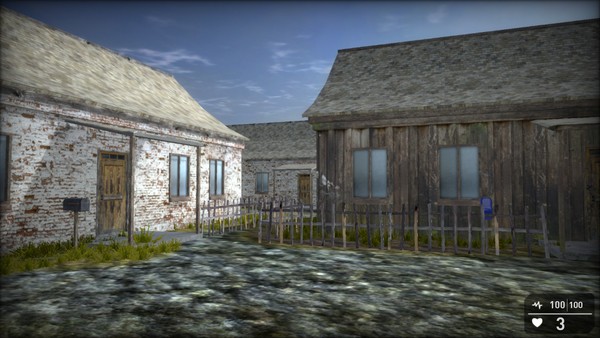 This month also saw the release of a new buildings pack from store artist Valuable Assets. This massive pack contains 141 building and building accessories, all fully working with GameGuru AI.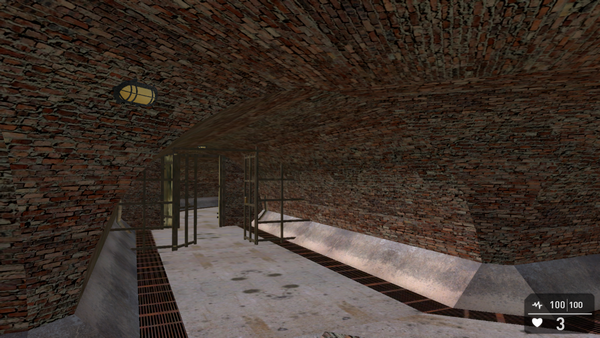 Our last spotlight this month is on a pack from Dagored featuring a number of individual entities allowing developers to create their own sewer systems.
GameGuru Screenshot competition
We're sure you've all remembered, but in case you missed this one, we're running another fun competition, offering some great cash prizes and store point prizes.
In this competition we're looking for the best GameGuru screen shots.
We're looking for 10 winners and we're offering:

1st Prize: $250
2nd Prize: $200
3rd Prize: $100
4th and 5th will both win $50
The remaining 5 winners will be awarded 4,000 store points.
Here's a sneak peek of a couple of entries chosen at random. You can see all entries in the GameGuru gallery.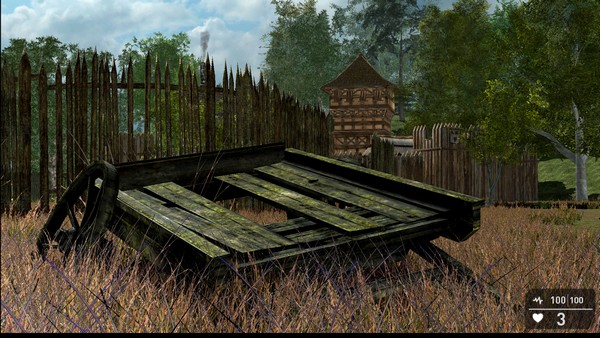 SgtBrown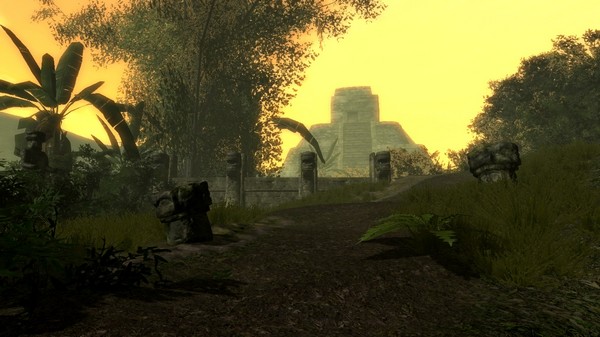 Stefos

The Rules
1) You may use ANY MEDIA
2) The screenshot MUST be from GameGuru and cannot be altered in any other package.
3) You MUST upload your screenshots to the GameGuru Gallery, you may also if you wish upload to Steam Artwork.
3) Please email the link to the screenshot to: Dave Hawkins at scenecommanderTGC@gmail.com
Ensure you use the subject USER -FORUM-COMPETITION7.
e.g thescenecommander- Steam - competition7 in the subject line.
Entries that do not meet this criteria will be disqualified.

4) You must include the following information in your email.
4.1) Your real name
4.2) You GameGuru or Steam user name.
4.3) A valid email for an active PayPal account as we cannot offer cash prizes via any other means
4.4) Your TheGameCreators account email so we can award store points.
5) All entries must be received by midnight GMT 12th June 2015
6) This competition is not open to any member of TheGameCreators staff or support team.
7) You may enter as many times as you like, but remember quality is better than quantity.
8) The competition will be judged by at least two members of TheGameCreators staff and their decision will be final.

That's it, please feel free to email me with any questions and good luck.
Lee's development blog
Due to the big GameGuru release last month we're sure that many of you have already kept up to date with Lee Bamber's ongoing development blog, but it's always good to go over some of the highlights that some of our more busy users might have missed.
22nd May
Lee showcased a teaser screenshot for some new Wizard characters that will be added to the recent DLC fantasy pack. This content will be available free of charge to anyone who purchased the Fantasy pack.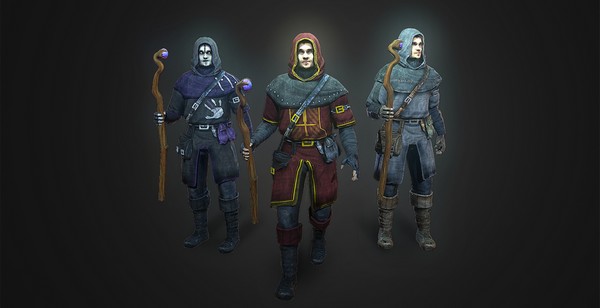 Lee also had this to say about futher GameGuru tweaks to support this pack.
These will be making their way to a Fantasy DLC update soon, along with better fireball graphics, more effects and a few tweaks to the sample level that's provided with it. Some improvements center around third person weapon targeting and we're liking the technique of moving the camera slightly to one side so you can see the cross hair in a similar way as some of the other third person games you might have played.
26th May
Following on after a long bank holiday weekend, Lee returned in full force with news of another update to support the Fantasy DLC as well as opening the doors to some exciting new flak weapons.
I have also added dynamic lighting to the fireball and explosions which now gives off a hot glow and it travels through the scene and flashes as it explodes. Works quite well in a dark forest setting!
28th May
As well as additional media and support for the Fantasy pack, we've also asked our artists to look at improving the content for the Death Valley DLC.

Lee has this to say about GameGuru DLC in general:
I wanted to release a quick bulletin on some new media that will be hitting one of the DLCs soon, which adds more outdoor elements for your levels. We feel there is no such thing as too few assets to choose from and it's our policy to continue producing them until you ask us to stop.
2nd June
Lee had a very successul day on the 2nd, reporting a whole host of improvements.
Supports middle button mouse press for camera drag and pan control
Added slider panel for POST EFFECTS control (bloom, motion blur, dof)
Added dofdistance and dofintensity fields in GUNSPEC for DOF override
Added six new LUA commands to control new POST EFFECTS in scripts
SetPostVignetteRadius(v) where v controls the size of the vignette effect
SetPostVignetteIntensity(v) where v controls the strength of the vignette
SetPostMotionDistance(v) where v controls distance at which blur starts
SetPostMotionIntensity(v) where v controls the intensity of motion blur
SetPostDepthOfFieldDistance(v) where v controls distance DOF starts
SetPostDepthOfFieldIntensity(v) where v controls the strength of DOF
Added zoomhidecrosshair to GUNSPEC to hide zoomed crosshair
Widget alignment fix when 'looking up from horizon
Antinomy launches Kickstarter
Antinomy, a game created with GameGuru has recently launched a Kickstarter to help fund development. The development team have already made great progress and they are seeking support to help them reach their goal of £75,000 to fund the final production of the game. We've made a pledge and would hope others in the community can help make a pledge so this title can be fully developed. We wish the team all the luck over the next month as they work to raise the funding they need.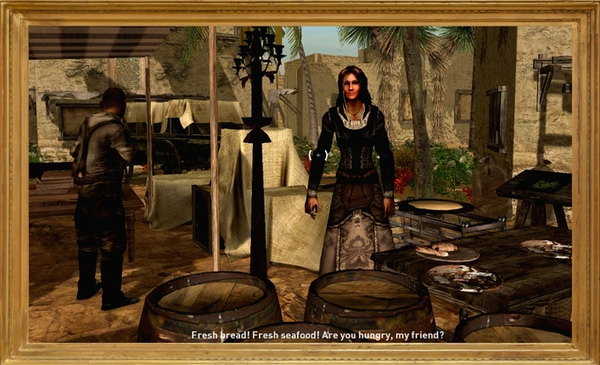 Features of the game;
Open world, "perceived" size ~ 20 square kilometres
800+ buildings, most of them accessible
Vast lethal desert with areas in between
25 main story missions, 30+ side quests
20+ hours storyline gameplay
19th century guns and advanced melee combat system
Additional gameplay like trading, crafting, conquests
Political alignments, shifting alliances and diplomacy
dynamic economy system influenced by the player
RPG skills and customization of character & equipment
Please head on over to the Kickstarter page for more details and pledge what you can to help support development.
Lee Bamber wins RealSense Competition.
Congratulations are in order to Lee Bamber, co-founder of TheGameCreators and lead developer. Against some very stiff competition he has won a 1st place for Software Innovation in the prestigious RealSense App Challenge run by Intel.
This exciting annual competition is focused on inspiring inventive developers and innovation all over the world and this year saw thousands of entries from 37 countries, so we think you'll agree that this is no small feat. Lee won with the VIRTUAL 3D VIDEO MAKER. An app that allows you to record yourself as a 3D hologram and transport yourself to a variety of scenes for the perfect next-gen video.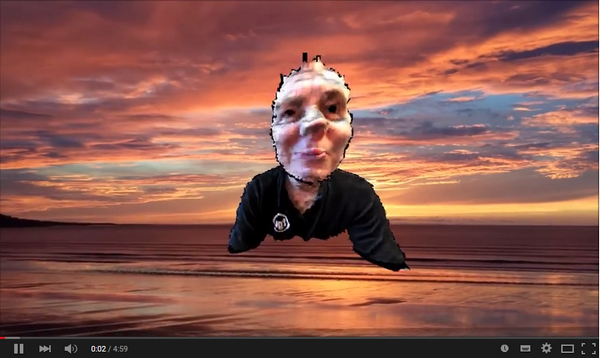 Click the image above to hear what Lee has to say about his winning entry.
You can read more details of this and all of the other worthy winners here.
AppGameKit Mastery - The Ultimate Selfie

by Steve Vink
As with all of the tutorials in this series, the code created for this tutorial can be simply dropped into your project with the addition of the #include statement, and used immediately in your project. The driving force behind the series is simple: Beginners can drop the code into a project and use it immediately. Intermediate users can analyse the code, learn new methods and concepts, and ultimately modify and enhance the modules. Advanced users can jump on the forums and discuss the many different ways to achieve the same outcome, enhancing all of our knowledge and expertise within the AppGameKit community!

You should download the code prior to reading the tutorials, as you will need to refer to the functions involved.
The Ultimate Selfie
Last year I invested in a GoPro camera and I take it everywhere with me. I found an extending monopod and bought it straight away, realising it let me take video footage and photos from 10 feet in the air, and over the tops of crowds. I later discovered that pointing it away from myself and towards the action was highly unorthodox, and my monopod was the most vain of accessories: it was the Selfie Stick.
Taking screenshots of your in-game action can be considered a little self-indulging, but it's also a very useful tool for the developer. As discussion on the forums recently, it's essential to take game images for marketing, putting your creations on the marketplaces, and even to capture bugs and use as a troubleshooting aid. This month we'll look at implementing this functionality in our code, rather than relying on Windows having the correct setup or using third party tools. It also gives us more control over capturing that all important action shot to advertise your game.
The basic principles
There are a number of things we want to achieve with this module:
Flexibility. We want a system that is configurable and can take programmatic snapshots or allow the user to press a key.
Speed. We want to interfere as little as possible with the gameplay. Taking a full screen image will always cause a slight glitch, but we need to keep it to a minimum.
Simplicity. The solution needs to be as simple as our previous modules, so we can drop it into any game, including ones we have already written.
As always, we'll use the parameters module we created previously to load the variable components to our solution.
LoadParms("parameters.dat", "main")
The parameters are:
Delay: A float value to determine how long after the request it is processed
Count: How many screenshots to take in the request
Interval: How long to wait between screenshots
Name: The file name to give to the screenshots when saved
Next, we initialise the Screenshot module:
initScreenShot()
Here the basic parameters are set up; no delay, one screenshot per request and a default name of "Screenshot". There are other parameters too, you can work through these in the code if you want to look at the finer details.
There are a number of helper functions provided. These are not essential to making the module work, but they allow you to customise the actions taken. These are:
ScreenShotSetDelay() : Change the delay before the screenshot is taken (in seconds)
ScreenShotSetName() : Change the name of the output file
ScreenShotSetCount() : Change the number of screenshots to take in one request
ScreenShotSetInterval() : Change the interval between successive screenshots if more than one is requested (in seconds)
ScreenShotSetSound() : If you want a sound to play then this can be set here. It is an ID to a sound.
In the example provided with this tutorial you can see how all of these have been set with parameters from the parameter file:
ScreenShotSetDelay(ValFloat(getParm("delay", "main")))
ScreenShotSetName(getParm("name", "main"))
ScreenShotSetCount(Val(getParm("count", "main")))
ScreenShotSetInterval(ValFloat(getParm("interval", "main")))
ScreenShotSetSound(LoadSound("click.wav"))
Making it work
There is a small amount of code to present an animated screen for the purposes of this tutorial. But in order to make the screenshot module spring to life, there are just three lines of code called at the end of each loop:
if gScreenShot.state <> cSTATE_SCREENSHOT_IDLE or GetRawKeyReleased(32) = 1
   ScreenShotProcess()
Endif
This checks for two scenarios in which the ScreenShotProcess() function will be called. Firstly, if it is not idle and is processing a screenshot. And secondly if the spacebar is pressed. You can change the check for the spacebar to any trigger you choose to implement. This might even be a specific milestone in your game such as shooting the enemy.
You may be wondering why we need to check if the screenshot module is not idle, as this suggests that it takes more than one game frame to create a screenshot. This is exactly the reason; we create the screenshot over 4 frames to ensure minimum interference with gameplay:
State 1 : Set up the screenshot parameters
State 2 : Grab the screenshot to memory
State 3 : Save the screenshot to file
State 4 : Finalise the screenshot. This may involve resetting the state to idle, or initialising the parameters for the next shot in a sequence of requested shots.
It is worth studying this section of code if you are not familiar with concept of State Machines. They are a common way to control programs such as games, where an identifiable number of game states and transitions from one to another can be identified. They are also useful in situatuins like this, where you need to stabilise the game. Another example might be loading or unloading resources whilst keep the screen animations moving.
Summary
As is the intention with all of these tutorials, we have a simple drop-in module to allow screenshots to be taken. It can be done with just one line of code to initialise the module and three more to trigger it. Or you can make use of the helper functions to extend the functionality. At this stage in the series of tutorials it should be becoming apparent that it is very easy to create self-contained functionality that is portable between projects. If you haven't already done so, download the code now.

I highly recommend downloading the latest update of AppGameKit and use the debugger to step through the code. It is available from version 2.0.12 (current version 2.0.14) and is an ideal way to watch the code in action!
Until next time,
Happy Coding!
AGK news

Development work on AppGameKit has mostly been about researching some great new additions for the new 3D feature set. There's no cool eye candy to show you at this stage, but all of you budding developers will be pleased to hear what we are now focused on this exciting new area.
We've decided that Bullet Physics will be our chosen physics API and we'll make sure that when this is intergrated, the process will go as smoothly as possible and it'll be easy to create physic simulations in your cross platform apps.
We are also planning to add support for Collada 3D, a widely used and popular format. This will allow you to import animated 3D models and then control them from your AppGameKit code.
We will also be making some major improvements to the current shader system, which is key to the 3D animation support and multiple scene lighting.
We hope to bring you some screenshots & videos in the near future, but for now, we'll just need to leave you with the above teasers.
AppGameKit Development team.
1982 Released
Not as some might think the prequel to the famous George Orwell novel, but an excellent shoot 'em up created with AppGameKit 2. Not only is this a great way to lose some hours of the day, and the author has very generously released the game for free.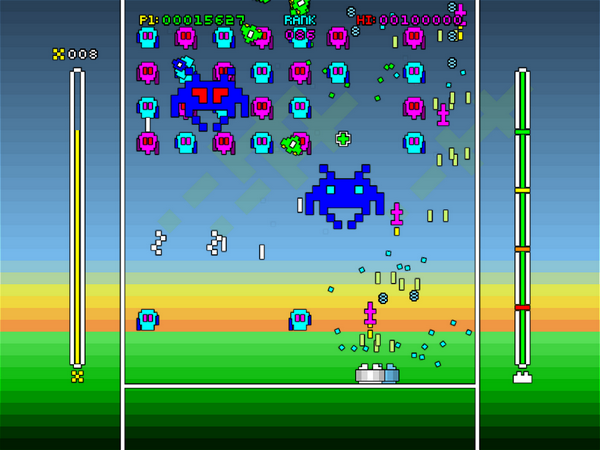 You can download the latest version of this imaginative and superbly designed game on TheGameCreators AppGameKit forums, as well as keep up with all the latest community chat for AppGameKit.
TheGameCreators YouTube Channel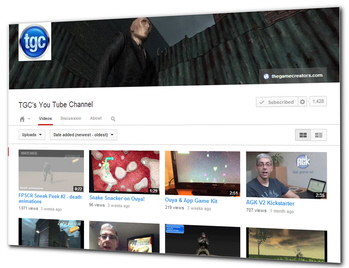 TheGameCreators YouTube Channel is still going strong with over four years of content to browse and view:
Over 170 videos!
Over 900,000 views!
Over 2,700 subscribers!

Take a look at our channel now, and make sure you hit the subscribe button to stay up to date with new video uploads. Very often you'll get advanced previews of upcoming news.
We've also create a new GameGuru channel to focus on GameGuru tutorials and gameplay. You can access it here.
TheGameCreators on Facebook & Google+

Join thousands of fans on TGC's Facebook page to keep bang up to date on news, user projects from the forums and discussions.
We're keen to hear from all our avid users and we always love to hear what you've been up to with the tools we sell. So if you have something you want to share with the wider TGC audience why not post it into the TGC Facebook page?
GameGuru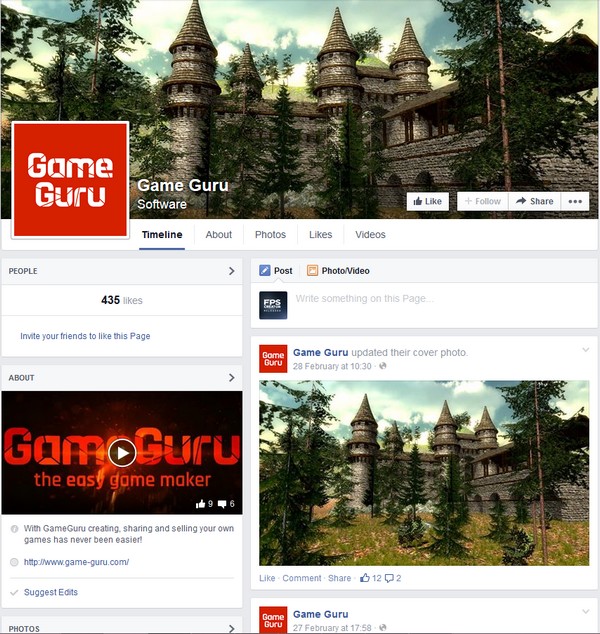 GameGuru has it's own Facebook page now. Whether you simply want to see the update and progress news as it is released, or get involved in technical discussions about LOD, Light and lots of other topics, sign up to this page today to be part of it.
AppGameKit
You can join in the Facebook discussions in our AppGameKit group page with over 650 members and we also have an AppGameKit Facebook page.
Google+
You can also follow our products on Google+
Success is not the key to happiness. Happiness is the key to success. If you love what you are doing, you will be successful
Albert Schweitzer - P
hilosopher