If you cannot view this newsletter correctly, click here to view it online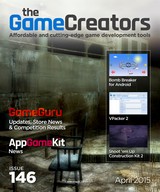 As this is my second month as TheGameCreators newsletter editor, I'd like to share a unexpected bonus of the role which came as a very pleasant surprise to me.
I have over the last year or so become very wrapped up in either supporting TheGameCreators various developments and if I find time between that and spending time with my family, attempting to complete (or even start) developments of my own. During this time, I've lost track of what amazing work the community does on it's own projects and this role has thankfully allowed me the luxury of being able to take more notice of what you are all up to and I'm a better person for it. I have of course been aware and slightly envious of the incredible talent across all of TheGameCreators forums but the last couple of months have really impressed me time and time again.
One of the things that really stands out for me, especially with the AppGameKit users is the number of projects that start as work in progress and develop into fully rounded and often commercial products.
Of course, that's not to forget GameGuru, I'm seeing more and more fun and well designed levels being created, with many users now starting to link levels to make larger games, and bravely for some of our less experienced users delving into LUA scripting, often for the very first time to push forward their developments into new and more exciting realms.
Congratulations to all of you, and I shall look forward to watching all of your projects evolve.
Anyway, enough from me, let's see what has been happening in the last month and what we've all got to look forward to.
Dave Hawkins
contents
(1) GameGuru level competition (2) GameGuru Steam group (3) GameGuru Artwork (4) GameGuru (5) GameGuru Store (6) Lee's Blog (7) AppGameKit 2 (8) AppGameKit Tutorial (9) Bomb Breaker (10) Shoot 'em up kit 2 (11) V-Packer 2 (12) YouTube (13) Keep up to date
GameGuru level design competition winners
The 4th GameGuru level design competition has drawn to a close and this was our most exciting and well subscribed of them all to date. As always, this was a difficult event to judge as we receive a lot of high quality entries. In the end, the team whittled the entries down to five winners. All winners receive $200 cash and 5,000 GameGuru Store points.
Although there is no direct prizes for positions, we felt that the winning entries should be in the following order.
FIRST Prize!- Construction Destruction – By Susysyay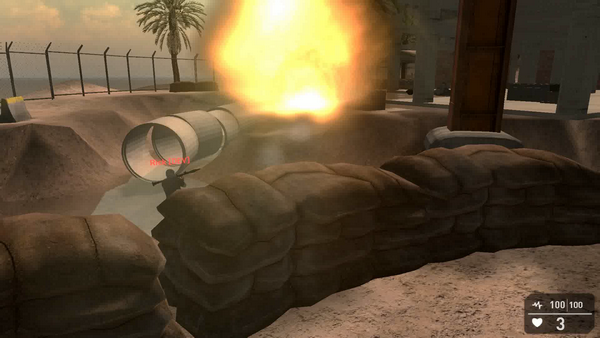 We loved this level for its great design and well thought out entity placement, it plays really well when there are 4 or more players running around this construction site themed level. A good solid design and it was clear a lot of care and attention went into it's design.
2nd – Bridge Over Troubled Water – By Wizard of id
An exciting level of criss crossing bridges and tunnels with a central pool area that can be walked through.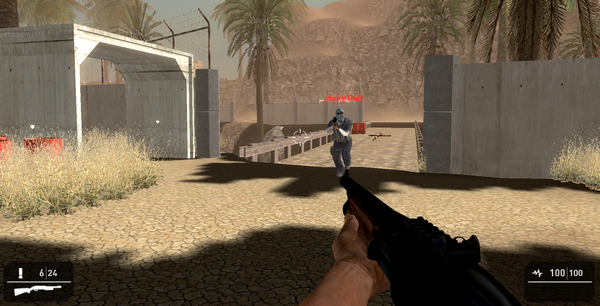 3rd – Limbo – By Slaur3n
A very clever and sureal level, featuring floating platforms and narrow slopes. The style of this game is unlike anything we've seen before. It was enjoyed by many of the development team.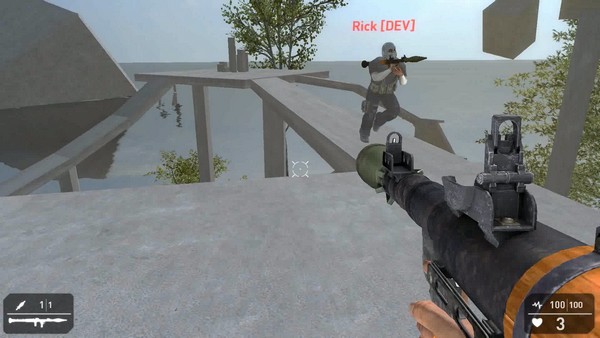 4th – Firing Range – By Kravenwolf
This tightly packed level leads to some very exciting and fast paced gameplay. A clever use of box crates makes for a very different atmosphere. We had a lot of fun and laughed lots as RPGs took down many poor guys in and among the tight corners.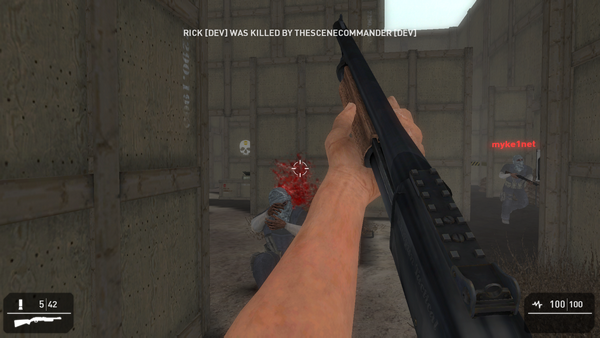 5th – Hide & Seek – By E30Legend
Our final choice uses the players flashlight to great effect which accompanied with some good use of spooky sound effects makes this level very atmospheric.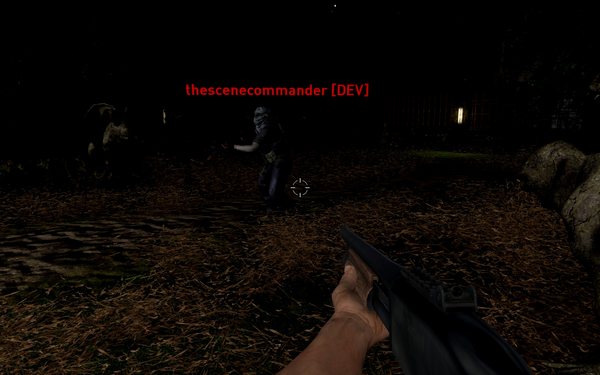 Congratulations to everyone and many thanks to you all for entering, you've given us all a lot of fun as well as helping to develop GameGuru. The winning levels are now available as part of the latest release on Steam.
Looking for multiplayer friends?
Do you love multiplayer games, but are finding that you can't get enough of it? This new Steam group set up by GameGuru user Kravenwolf is here to help.
You can find all the details here about the currently hosted times, or you can set up your own games and arrange times to meet up with other players for some multiplayer fun.
Don't forget that the Development team are also around at various times, so you might even find yourself taking us on at our own game and even get a chance to chat.
From the GameGuru galleries
As you know, we are always keeping an eye out for amazing screenshots and artwork created with GameGuru and we are never disappointed with the high quality of work that users are producing. Let's have a look at just a few that drew out attention this month.
Project ICE-Cude by vrg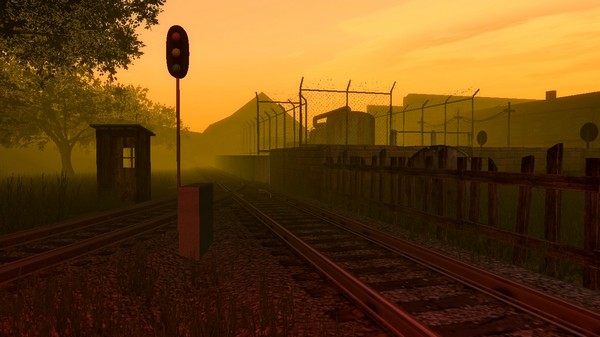 The Station by Stefos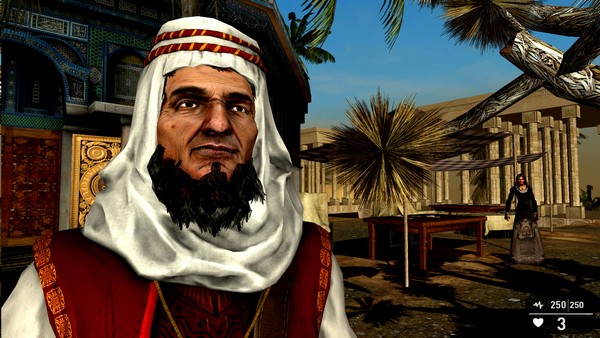 Omar by Ivan Ertlov
What's new in GameGuru

The world of GameGuru has continued to grow and we've paid careful attention to the wants and needs of the GameGuru community and as a result we have made a further 10 updates since last month.
Before we list the full updates from March, Rick Vanner has a few words to say about a very exciting new feature introduced last week.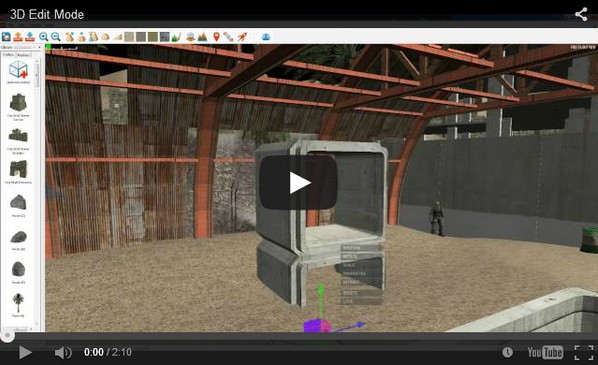 So, what else is new?
GameGuru V1.00.015
New LUA command added: GetInKey() which will return the character string of the key currently pressed
New LUA command added: GetScanCode() which will get the scancode of the key currently pressed
Lobbies that have not sent their name through yet no longer show as being installed and now shows "Waiting for lobby details"
The startup help message will no longer be reset every time an update it released
"About this build" from the Help menu now takes you to a page detailing the changes in each build
Moved the dll management back to temp folder to try and overcome the update issues that have affecting some users. The folder created remains constant though, so users can still exclude it from virus checkers if their virus checker has not updated their definitions.
GameGuru V1.00.016
Custom weapons either from the GameGuru Store or user created will now work with Multiplayer Workshop games. So now if you have the weapons made by BSP you can create new and exciting Multiplayer levels.
Fixed a lobby list issue which would sometimes show the incorrect number of lobbies
Changed the error message to show when a Workshop item failed to upload to be more informative.
Fixed a LUA crash issue
GameGuru V1.00.017
Weapons from the store or user made ones now include the muzzleflash in workshop items
Save Standalone has been improved. It no longer deletes all entities when zone markers with the IFUSED field is filled with text
We've added extra logging code to detect when save standalone fails to create a destination folder
Increased logging file from 2,000 to 5,000 debug slots for improved back-end debugging
Changed GUNSPEC maximum line count from 300 to 500
Fixed a LUA crash when pressing the backslash key
LUA errors now always appear on the top of the display
GameGuru V1.00.018
Ensured weapons that do not specify GUN texture internal or external assume GUN_D.DDS
Fixed weapon jam logic so single shot weapons do not jam when LMB held down
Moved MELEE KEY and SWITCHTOALT to SETUP.INI and disabled from GUNSPEC.TXT
Muzzle Spot Flash now happens in FRONT of weapon, not at camera position
Muzzle Spot Flash color now taking colour RGB from GUNSPEC.TXT as required
Weapons now correctly dry fire when they run out of ammo or get jammed
Sunset Island multiplayer level has been updated so players do not start too high of the floor
Fixed issue of extracted entity switching from static to dynamic
Fixed issue of rockets and ray casts going through entities on subsequent multiplayer sessions
Fixed rabbit characters so they no longer sink into the floor
All string entries in entity properties clipped to 63 characters
Gun decals for Store and custom weapons are now used in multiplayer
Light maps in a multiplayer map no longer cause a crash (light maps are not used)
Fixed a rare crash bug relating to distance of entities
GameGuru V1.00.019
Fixed an issue in the importer where the mouse would disappear sometimes when saving
When hosting a multiplayer map containing light maps, the system will now use them and show them in the game.
On initial spawn in a multiplayer game you can no longer invisibly move
Added polish to end of a multiplayer game to fade out neatly
Fixed an error relating to a missing image
GameGuru V1.00.020
Multiplayer
Added Team Multiplayer mode! To use just add at least 2 multiplayer markers, set one set of them to Team A, and the other set to Team B. The map will then follow team based logic, the first team to get 30 kills wins the round!
We've added a new TEAM field to the MULTIPLAYER START MARKER. Set it to A or B to choose which team will spawn from this location. If set to No the multiplayer game will remain as standard death match.
We changed the 'VIOLENCE' field to 'BLOOD EFFECTS' for more accurate naming.
Three new team based multiplayer maps have been added:
- Rocket Arena (Team MP)
- The Beach (Team MP)
- Desert Fortress (Team MP)
LUA
Script change: multiplayer_teamfirstto10.lua now has friendly fire off by default and handles both team and free for all games
New script: multiplayer_teamfirstto10FriendlyFire.lua to enable friendly fire in your game (handles both team and free for all games)
New LUA command SetMultiplayerGameFriendlyFireOff() to disable friendly fire
New LUA command GetMultiplayerTeamBased() which returns 1 if the game is team based, 0 if not
GameGuru V1.00.021
Editing Controls
Prevented the camera from sinking into floor when zooming into large entity
Replaced entity highlighter with shrink wrap colour, removed old circle highlighter
Transparency on locked entities removed when in TEST GAME (great for placing objects inside buildings
When hold down SHIFT, any locked entities are instantly highlighted
Added (auto flatten) text to status panel when U key mode activated
Terrain Editing Ramp Mode now smooths out the ramp edges to avoid stretch effect
Editor now reports if entity is locked, and hints about holding SHIFT
Editor now asks if you want to save an unsaved level before quitting
Test Level - F9 3D Edit Mode
Removed red circle highlighter in F9 Edit Mode in favor of shrink wrap method
Added cursor icon to F9 Entity Edit Mode to allow finer entity selection
Entity selection now more accurate in F9 Entity Edit Mode
Changed camera raise/lower keys to [ and ] (to avoid confusion with entity Y change)
When selecting an entity in F9 mode, entity no longer shifts and resets rotation
Changed entity Y modifier from - and + keys to PGUP and PGDN for consistency
Weapons
Added ability to replace a weapon by pressing T when collecting new one
Extra prompts preventing player collecting more than 9 weapons
Full Automatic Weapons now overheat and jam in response to GUNSPEC jamming fields
Fixed issue with full-auto weapons showing bullet-sequence after reload
Multiplayer
Fixed issue of custom scripts being flagged as needing to make the level a Workshop item
Fixed an issue where you would sometimes appear to be underwater when spawning in or dying in multiplayer
Improved multiplayer gui when playing a team match
Field of view settings from the host of a multiplayer match no longer get imposed on everyone else
Fixed flashlights being left on when joining a multiplayer game
When waiting for other players before the initial spawn in a multiplayer game, a list of who has joined and who is waiting to join is displayed
LUA Scripting
Added new LUA globals;
- g_PlayerFlashlight = Switches to 1 when player is using the flash light (F)
- g_PlayerGunID = The currently held weapon ID value
- g_PlayerGunCount = The total number of weapons currently carried
- SetNameplatesOff() = Hides player nameplates (great for multiplayer games in the dark where you don't want player to be easily seen)
Misc
Solved issue of multi-level standalones using the wrong terrain paint texture
Fixed issue of rogue sprites corrupting standalone menu after one round of playing
Amended the Sound DLL binary to avoid creating false positive with BitDefender
Added extra debug code to trace steps during software initialisation
Added a full Display Mode data dump if software fails to create D3D device
GameGuru V1.00.022
Editor
You can now extract entities in the IDE from the very corners
Fixed misalignment of quick start splash and highlighter when DPI greater than 100%
Fixed issue allowing quick start to show on fresh install of Steam Game Guru
Fixed issue of widget menu being clipped at top of screen when DPI greater than 100%
When locking objects in the IDE editor, they no longer hide entities behind them
Gameplay
Fixed issue of gun freezing animation when holding down the left mouse button
When using full automatic weapons, bullet visibility is updated at correct time
Fixed issue with brass model from Colt 1911 using wrong shader textures
F9 Edit Mode
Restored ability to the < and > keys to select and position entities in F9 mode
Fixed an issue when selecting a character from the test game during F9 edit mode
Stopped a crash happening when removing a character and then exiting F9 mode
Now removed the attachment objects (guns) from characters in F9 edit mode
Fixed issue of scaled entities in F9 mode not pasting same scale when adding
Misc
After saving standalone mode, no longer corrupts icon when viewed as LARGE ICONS
Prevented objects over 65535 verts from crashing and allowed them to lightmap
Changed Barrel 1 Stack entity to box collision as polygon collision was too slow
GameGuru V1.00.023
We have listened to you feedback and added lots of new exciting features which we're sure you'll enjoy, including;
Free flight editing mode
Story zone for playing videos
Improved Widget controls
Multiplayer maps from the recent competition
Import .3DS files (Sketchup Pro & Others)
IMPORTANT!
With the introduction of free flight mode we have had to change the way some controls work. The main one is the use of right mouse button to push terrain down, this is now operated with left mouse button and the SHIFT key. Press F1 in the main editor to view all the quick key information.
New Editor Free Flight mode!
When in entity mode, you can hold right mouse button to mouselook to view
When in entity mode, you can hold RMB and use W,A,S,D keys to move around in 3D
When moving in free flight camera mode, press SHIFT to speed up movement
When moving in free flight camera mode, press CONTROL to slow down movement
To exit free flight camera mode in the IDE, simply press G
To re-enter free flight camera mode in the IDE, simply press F (or use right click and mouse look)
Fixed issue of more distant entities being selected in main IDE editor when in Free Flight view
Fixed issue of free flight camera going under terrain ground height
Pressing F (free flight) from fresh run no longer messes up camera
Added limiter to free flight X angle so camera can avoid insane gimbal lock
Entity Widget
Widget Scaling of entities now avoids the 'bounce effect' for more control
Increased the relative speed of widget scaling for larger quicker scale changes
Added ratio based scaling to the XYZ mode of the Widget scaling
Biaxis handles and pointers of the widget now always face camera angle
When the widget core is out of the screen, the menu is auto hidden
Widget XY and YZ biaxis controls no longer shift when single clicked
Switched off detection of entities when in right mouse button mode
When moving, rotating or scaling using widget, UNDO and REDO now reverse last change
When clicking XYZ scale widget, entity no longer shifts size when clicked
Editor
Removed OPTIONAL VISUALS folder from entity properties - not used any more
When the user clicks ADD NEW ENTITY, instantly default to BARRELS instead of blank page
Changed Add New Entity to only expand top level CHARACTERS and BUILDINGS folders
Prevented a crash relating to entity highlighter system
Added support for basic importing of 3DS model files (Sketchup Pro & Others)
Tested Importer SKETCHUP->COLLADA->ONLINECONV->X
Selected entities no longer rotate when numerics 1-6 used in entity properties
When return from zoomed-in properties view, now restores clipping if in TAB 'inside' mode
Can no longer highlight an entity when cursor outside of editing window
F1 in IDE editor mode now works with new more responsive key detection system
Right Mouse + SHIFT now used for Alternative Terrain Editing modes
Slowed down the default raise/lower speed for terrain editing (no more SHIFT)
When click right mouse button without moving, cursor no longer jumps
Now remembers last subfolder when adding new entity with new tree view tweak
When select New Level, free flight view settings and mode are reset
"M" key now hides/shows markers from view
Grid system now works in the vertical (use page up/page down)
When placing entities, they find will find the best floor position (not just the terrain).
Added STORY ZONE to Markers category to allow video play back in game (WMV format only)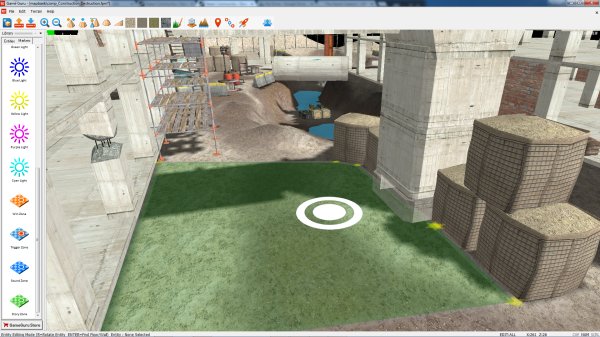 Now you can add story zones to play videos at key points during single player games.
Gameplay
Adjusted Zombie FPEs to ensure all characters foot plant properly on ground
Tested INVMOUSE=1 in SETUP.INI to ensure 'inverted mouse' feature works fine
Speed of player (set in player properties) now affects camera and footfall sync
Rendering Engine
Confirmed an issue that caused some entities not to occlude lightmap now work
Updated pre-bake entity renderer so HIGHEST produces better dynamic shadows
Test Level F9 Mode
Added weapons and ammo in F9 mode will now activate and work when exit F9 mode
Added code to ensure newly added characters in F9 mode come to life in game
When characters die, then press F9 twice, ragdoll characters stay dead
Weapons
FORCEZOOMOUT no longer depends on SIMPLEZOOM value in GUNSPEC, and will force unzoom
Re-fixed the issue of the dry fire repeating when gun shot finished
Fixed issue causing gun to freeze/disable when repeat test game and select again
Improved the BRASS45 textures ejected by the Colt 1911 thanks to ErrantAI
When specify a weapon under Start Marker, no longer wipes out ammo statistics
Multiplayer Maps
In this new build you'll find the winning multiplayer maps from the recent map making competition. We had a blast playing them and encourage you to try them out. If you need to link up with players then please join the GameGuru Multiplayer Steam Group here;
http://steamcommunity.com/groups/GameGuruTGCMP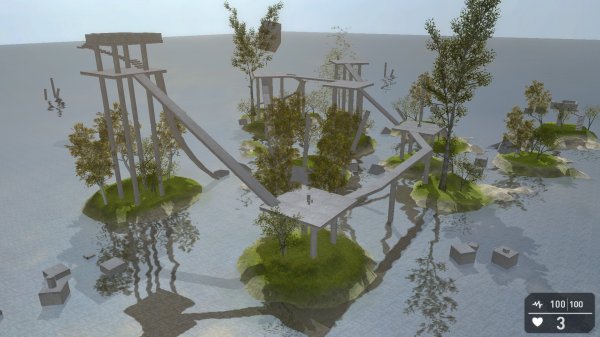 LIMBO, one of the new multiplayer maps in this build.
New multiplayer map: Construction Destruction
New multiplayer map: Firing Range
New multiplayer map: Hide and Seek
New multiplayer map: LIMBO
New multiplayer map: The Crossing
GameGuru Store
Build your game worlds faster with the help of game ready assets from the GameGuru online store. Discover, buy and sell game-ready assets. Did you know the new GameGuru Store is already loaded with over 3,600 items and growing rapidly? That the store media covers genres from medieval through to far future? That the store has many free items as well as high quality media at great value prices?
Here's just a small example of some of what's available.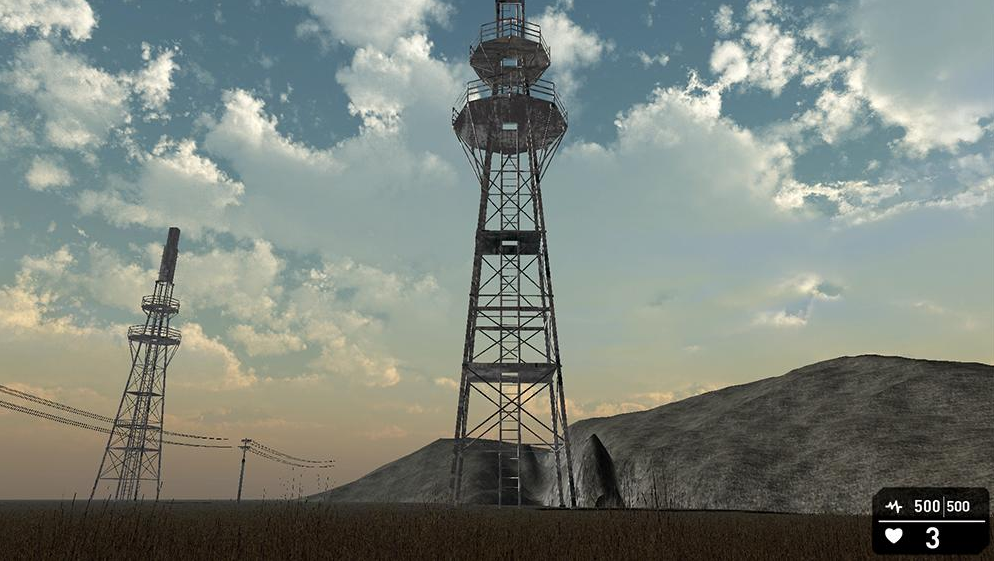 This small, great value structure pack from Valuable Assets contains some amazing models for use in any genre from modern day onward.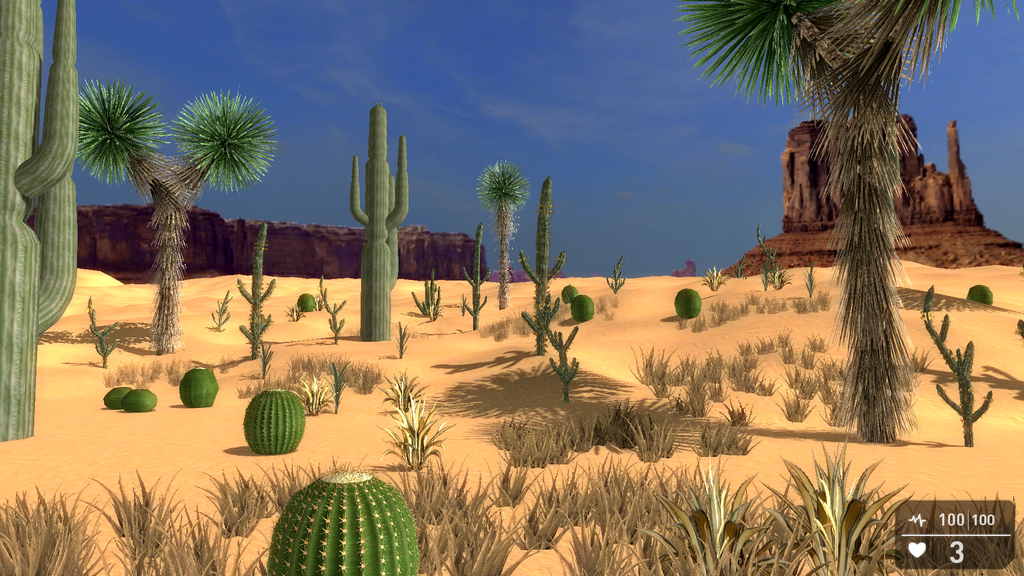 TheGameCreators own Desert Pack contains some excellent media for games set in the desert or on vast plains. We've already seen this media used in medieval, modern day warfare and post apocalyptic games and we're sure our talented users could put the media to other great uses.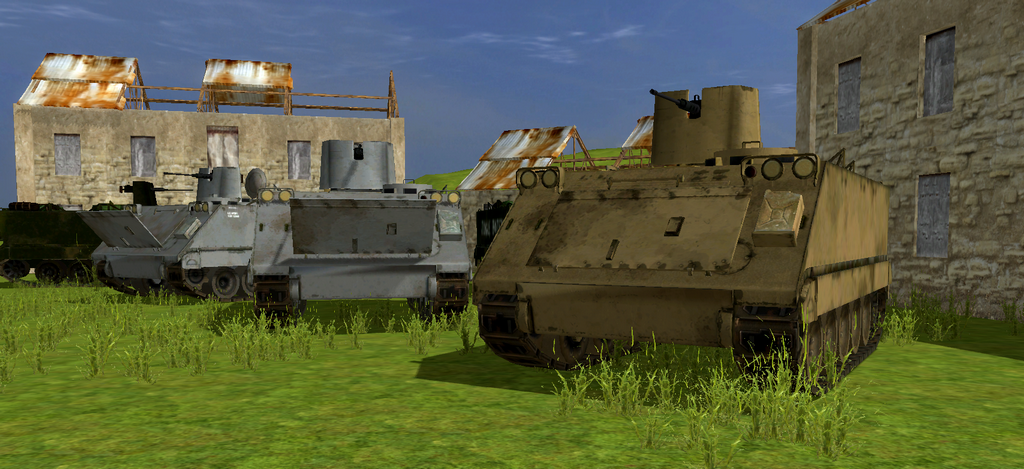 Another pack that's been popular on the store for awhile is this excellent M113 APC vehicle pack by Nomis3D. Great value and it contains 6 APC variations.
Want to become a store artist?

The Game Creator Store connects creative artists and musicians with enthusiastic GameGuru game developers. Can you create game ready 3D models or themed atmospheric music for the GameGuru community?
Artist's benefits
You'll receive up to 70% of all sales revenue earned from your published assets.
The agreement is non-exclusive so you are free to sell your assets elsewhere.
Payment is made monthly via PayPal.
How do I sell my assets?
It's easy to become a seller on the store;
Sign up to become a store seller. Click here to be redirected to the seller's sign up.
Follow the easy to use guides on how to prepare your assets
Upload your assets for approval
Once approved, TheGameCreators will publish your assets live onto the store
Lee's GameGuru Development blog

As always, Lee has been keeping a more or less daily blog to keep all users informed on the latest developments, thoughts and processes of GameGuru's development.
You can keep up with them all here, but for those with limited time, this is what he's had to say recently.
Lee has spent most of last month focusing on addressing issues raised by the GameGuru community both on the GameGuru forums and on Steam.
March 9th 2015
We are building a very healthy list of tasks now to be actioned in the months to come, so please continue to report your findings during this Early Access phase and let us know if we're dropping the ball anywhere. I am also thinking it might be useful to hold a two hour official IRC chat session to discuss the new Game Guru brand, and allow an instant forum to get any remaining concerns off your chest before we soldier on to a very bright and exciting 2015 launch at the end of the year.
March 10th 2015
On a general development note, more fixes have been made today and will be part of the new 1.0.018 build which are relatively minor but essential items in the pursuit of a solid version. Have our monthly strategy meeting on Wednesday so will be away from the code for 24 hours but Ravey has the reigns and will ensure the issues continue to be resolved from the current list.
March 17th 2015
A great day for 'niggle tweak work' with many many small fixes made, ascribed to build 1.00.021 for those who are waiting for my next contribution. I have added such things as LUA globals to detect when the flash light is on, how many weapons you are carrying and which weapon ID you are holding at the current moment. More critically, I finally found time to replace the horrid 'large red circle' highlighter and replaced it with a nice shrink wrap highlighter for entity selection.
March 18th 2015
So far I have the sense that the most important things are the small niggles that hinder a great experience. Just like a pebble in your shoe, it does not incapacitate you and you can carry on with your project, but it's annoying and the longer you suffer the more exaggerated the effect. In build 021 you will find lots of removed pebbles to improve your 'single player' editing experience, and expect more niggle fixes in the days to come.
March 19th 2015
I am seeing some cool things happening in the community, including quite a few entries into our most recent multi-player level making competition which early reports from the judges suggest there are some VERY cool entries, and I hope to share the best of them in a future blog post.
March 20th 2015
Just fixing the last few items before we start the testing phase for the next build release, which includes a nifty feature which makes locked entities transparent so you can see through them to place items without having to zoom right in.
March 25th 2015
We finally found time to start implementing what we are calling the Free Flight Camera View into the main IDE editor and early versions are looking pretty good. It really is a nice blend between the accessibility of the main editor and the first person perspective of F9 mode, and uses the right mouse button as a way to explore your game from every angle.
AppGameKit 2 news

We're very pleased to annouce a new offer on AppGameKit. For the next two weeks you can grab yourself a copy at a 40% discount on AppGameKit and all of the multi-pack deals.
Click below to take advantage of this great deal.

AppGameKit Debugger Released!
AppGameKit V2.0.12
Last week we rolled out version 2.0.12 of AppGameKit which now sports a new debugger in the IDE!

The long awaited debugger allows you to track changes to any type of variables, array and types. Simply add the variables you want to track in the Debug variables list and these will update as your step through your code. Break points can be placed anywhere in your code and you can step through it line by line when you want to hunt down an elusive logic error. The call stack will show you where code is being called from.

You can even Debug your code direct to your device. For example you can step through your code on your Windows PC and see the results on your Android phone running the AppGameKit Player app, all the values will be reported back from the app and displayed in the IDE.

We hope you enjoy exploring this new feature of AppGameKit, it's very new so please report any issues back to us if you find any.

Other fixes in this version
Fixed an occasional crash caused by calling GetDeviceID()
Fixed enlarging a multi-dimensional array using .length sometimes causing a crash
Added a media refresh call after PrintImage() on Android to make the file appear to external apps
Fixed repeated broadcasting apps leaking memory on the receiving device
Fixed saving an image to the pictures folder with PrintImage on Android not refreshing the file system
Fixed Android sensors all returning zero until the app is sent to the background and resumed
Fixed a crash when passing a type returned from one function into multiple sub functions
Fixed render images not being restored properly after resuming on Android
Added SetEditBoxCursorPosition command to bring a certain portion of the text into view
Fixed iOS exported apps not having the beta entitlement used for the new TestFlight implementation
Fixed iOS exported apps missing the push notification entitlement
Fixed network messages sent from one client to another not being received
Added option to iOS export to add or remove the Advertising Identifier from the exported app
AGK apps run on Windows will remember their last window position when closed so they don't always start in the center of the screen
Changed app closing on Android to use the finish activity method rather than force quitting the app, which looks like a crash to some devices
We hope you enjoy this new version. Work will now carry on so keep an eye on TheGameCreators newsletter and the Steam pages for more information and updates on progress.
AppGameKit Mastery - Parlez-vous AppGameKit?

by Steve Vink
As with all of the tutorials in this series, the code created for this tutorial can be simply dropped into your project with the addition of the #include statement, and used immediately in your project. The driving force behind the series is simple: Beginners can drop the code into a project and use it immediately. Intermediate users can analyse the code, learn new methods and concepts, and ultimately modify and enhance the modules. Advanced users can jump on the forums and discuss the many different ways to achieve the same outcome, enhancing all of our knowledge and expertise within the AppGameKit community!

You should download the code prior to reading the tutorials, as you will need to refer to the functions involved.
Multi-Language Apps
Last week I travelled to Italy, and whilst there received the following email:
Siamo spiacenti di informarla che il suo volo XXX del 01/04/2015 è stato cancellato.
Most of you will - like me - need the translation. I had to use Google translate:
We are sorry to inform you that your flight XXX of 01/04/2015 has been cancelled.
Yes, it was April the first. No, it was not a joke!
What the email needed was the English translation, to make my already difficult day a little easier. In this tutorial we will do exactly that. We'll ensure that users of different languages can use your app in their own language. There are 2 ways to approach this:
Publish the app several times in different languages, changing the text in each

Publish one app that can switch languages
Clearly option 2 is the neatest and most user-friendly. You find the app and download it, without having to search for your language in the store. From a developer's point of view, one set of collateral is much easier to manage. But it's difficult to build a second language into your app, right? Wrong! In fact, we'll build a set of functions which allow any number of languages with no additional coding effort beyond the addition of the first language.
Multi-language principles
To allow different languages, we follow one simple rule: Never hard-code a phrase in the program.
Last time, we created parameter-driven applications. Language can be treated in the same way, with each phrase defined as a parameter. Using the code from the previous tutorial, we have a structure whereby we can import any number of phrases and handle each one with a simple line of code when we need to access it. For our language module we'll build on this.
Putting it together
As always, we'll look briefly at the code. You can drop the modules straight into any project and use them without any interrogation.
Firstly, include the parameters module and the new language module:
#include "parameters.agc"
#include "language.agc"
Next, we initialise the parameter module and load the setup file:
initParms(10)
LoadParms("setup.ini", "setup")
We have added a new parameter to the setup.ini file, language:
language=English
This saves our desired language between sessions.
As with the parameter module, we can initialise the language module now that we know the language to use. We use the getParm() function to retrieve it and pass it to the initLanguage()function:
initLanguage("Language", getParm("language","setup"))
If you look in more detail at the initialisation routine, you will see that it sets a folder for the language files. In this case, the folder is called Language. Open the project media folder, open the language sub-folder, and you will see that it contains 4 more sub-folders - English, French, Spanish and German.
Media

Language

English

French

German

Spanish
The initialisation will iterate through the folders and add each one to an internal array. if you want more languages, add more folders, it's that simple!
The next thing that the function does is to load the phrases. Each folder contains a text file of the same name as the folder. For example, the English folder contains a text file named English.txt. This is the contents of that file:
welcome=Welcome to the Language Tutorial
advantage=Your application can support many languages
instruction=Please select a language
As you can see it looks just like the parameter files we used previously. We have used the functions from the parameter module to load the language. If we had set the intialisation language to French, this is what we would see in the loaded file:
welcome=Bienvenue dans le tutoriel Langue
advantage=Votre application peut supporter plusieurs langues
instruction=Se il vous plait selectionner une langue
All this has been achieved simply by using the language to determine the folder structure to follow. From this point onwards, we don't need to be concerned with the language in use. The single set of parameters will always contain the phrases in the correct language.
To display a particular phrase in a text entity, we can use the following syntax:
myPhrase = CreateText(getLanguagePhrase("welcome"))
GetLanguagePhrase() is a simple way to retrieve the correct parameter. There are also other helper functions to simplify tasks. In our example code, the languages available are listed as a menu. When you click on the menu option, the language changes instantly, without reloading the application. This is extremely easy to implement. Firstly, to retrieve the available languages use:
getLanguages(arrLanguage)
arrLanguage is an array of strings, defined like this:
global arrLanguage as string[]
This uses the AppGameKit reference functionality to populate your simple string array with a list of available languages. In the demo this is used to create a set of text buttons. When a button is clicked, the language name is used to set the new language:
setLanguage(GetTextString(n))
This function reloads all of the parameters using the new language. Again, it's simple a wrapper for the functionality we built in the last tutorial. We are taking advantage of the ability to replace parameters with alternative values. Finally, we replace the text strings and the new language is displayed:
SetTextString(MyText, getLanguagePhrase("welcome"))
If you haven't already done so, download the code now.

Compile and run the code to understand how it looks to the user. Then, look at the code to see how it achieves this. I would also highly recommend downloading the latest update of AppGameKit and use the debugger to step through the code. It is available from version 2.0.12 and is an ideal way to watch the code in action!
Until next time,
Happy Coding!
Bomb Breaker released
Matty H, a long standing TheGameCreators forum user has released his second game written using AppGameKit 2. Bomb Breaker is available on the Apple App Store, Google Play and Amazon from 27th March 2015.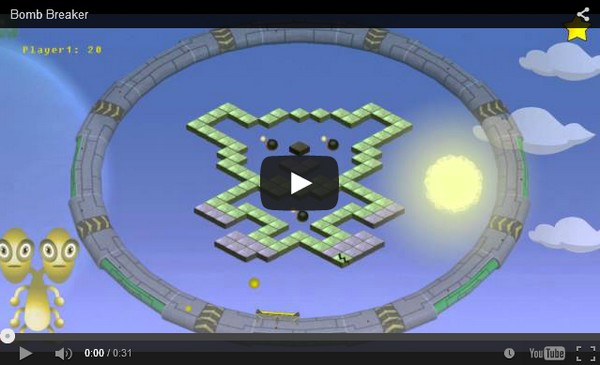 Bomb Breaker is based on the typical breakout games but with a number of unique and fun features:
Full 360 degree movement
Two players simultaneously on the same device
Steal each others balls and pick up their points until they can successfully retrieve their ball back
Hit the bombs before the timers run out
Press left & right together to jump and hit the ball a little harder
48 unique levels
Dynamic backdrop
Matty H also took a little time out to explain some of the processes he goes through when developing Bomb Breaker.
"I developed this game as an entry for the Intel AppUp competition. The idea was to design an app which makes use of the ultrabooks sensors, touch, inclinometer, light etc. The Game Creators released a version of AppGameKit which could take advantage of all these features.
I won an ultrabook to develop the game idea and I really can't remember if I also won a cash prize at the end also :)
The original game could be played by tilting the device to move the paddle around. The backdrop would change from day to night depending on the users own lighting conditions.
I always meant to get around to develop a version which was suitable for phones and tablets, and now I have, better late than never :)
AppGameKit was relatively new at the time of this competition so I developed the game in Tier 1, it's my only game I have completely developed using a basic language. Everything else I have done in C++, using DarkGDK in the past and AppGameKit Tier 2 more recently. Having the game developed in AppGameKit Tier 1 made it really easy to build for ios/android with the recently added build feature in the AppGameKit v2 IDE. The new v2 compiler also caught many bugs/inconsistencies in my code, which was nice of it.
The game utilises some graphics created by another AppGameKit user JLMoondog, some he was giving away free on the forum and I bought the planet/space images from his website for a very reasonable price. Although I think that website has been taken down now, unfortunately."
Shoot 'em up kit special offer
Tall Studios contacted us recently with some very exciting news about an update to their excellent Shoot 'em up Kit. You can read all about the aptly named Shoot 'em up kit 2 and it's features below.
As a special offer Tall Studios are pleased to give readers a change to grab a copy of the original Shoot 'em up Kit at 50% discount up until Sunday 19th April 2015. Simply use this promotional link here to redeem the offer. As an extra bonus, Tall Studios will be upgrading all owners of version 1 to Shoot 'em up Kit version 2 for Free, so this is a amazing opportunity get both version 1 and version 2 for an great price.
Shoot 'em up Kit 2 seeks Steam Greenlight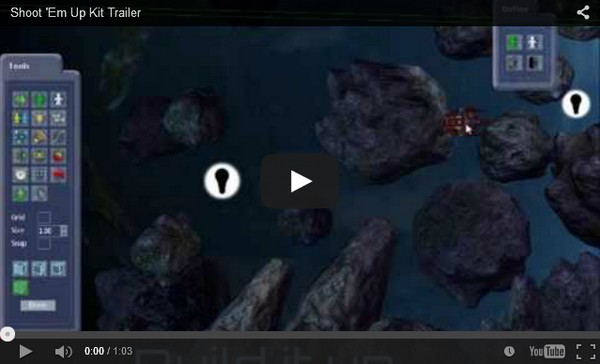 Drag and drop interface so a complex 2D or 3D game can be created without any scripting or programming

Easy pipeline for importing models, textures, sprites, and audio assets.

Realistic and arcade-style physics

Support for animation

Highly customisable AI

Bullet pattern and particle editors

Triggers and timers can be set

Front-end and HUD editors

Video playback

3D and streamed audio
Lighting including directional lights, point lights and spotlights with shadows

Cameras can be set as static or use customisable tracking and can be switched within levels

Customisable shaders and post-processing shaders.

Save game support

Graphical and Lua scripting
Shoot 'em up Construction kit 2 launches at the end of April and the studio is currently seeking support for a Steam Greenlight, so why not head on over and check it out for yourself.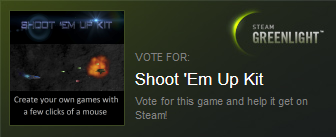 If you want an early peek of Shoot 'em up Kit 2, Tall Studios will be attending the following events:
Insomnia Gaming Festival (Insomnia 54) at the Ricoh Arena, Coventry.3rd-5th April. The festival is also open on the 6th April but the exhibition hall (which includes the Indie Zone) is closed on this day.
http://insomniagamingfestival.com/
Insomnia is a large gaming festival hosting a massive LAN party, tournaments, YouTube stars and exhibition hall. Insomnia also has a large Indie Zone with over 40 developers showing off their games. It's a great opportunity for people to try out a diverse selection of games and chat to their developers.
Tall Studios has been exhibiting at the last two festivals (photos attached) and are looking forward to showing off the Shoot 'Em Up Kit 2.0 at Insomnia 54 too. It's always good to see people creating their own games and how proud they are of their results. Everyone has their own idea and that's great.
We will also be using the Shoot 'Em Up Kit 2.0 to create a game in 30 minutes on the Expo stage during the exhibition; so we hope people will stop-by and cheer us on.
Play Blackpool at Norbreck Castle, Blackpool. 2nd-4th May
http://www.playblackpool.com/first-wave-of-indies-confirmed-for-play-blackpool/
The Play events are a large festival of new, indie, retro, arcade and board games. They have a large indie area where studios showcase their games.
V-Packer 2 coming soon.
With V-Packer you can build a single executable from your software projects including games and application files, featuring a virtual file system, icon support, password protection, 32- and 64bit support and more features.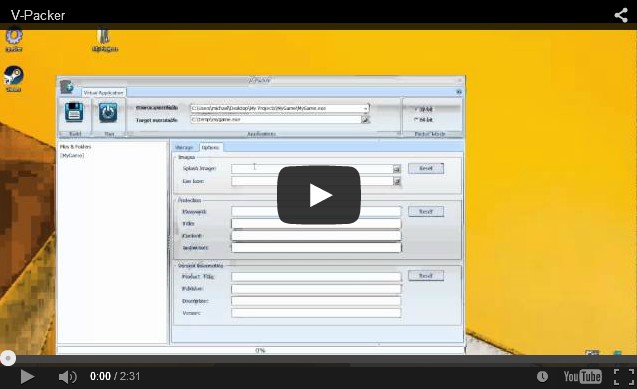 V-Packer is currently looking for a Steam Greenlight, and you can help support them by backing them here.
TheGameCreators YouTube Channel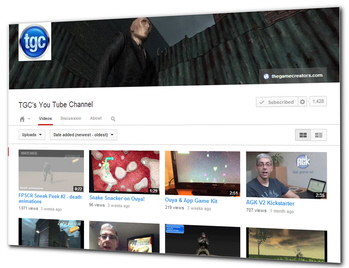 TheGameCreators YouTube Channel is still going strong with over four years of content to browse and view:
Over 170 videos!
Over 900,000 views!
Over 2,700 subscribers!

Take a look at our channel now, and make sure you hit the subscribe button to stay up to date with new video uploads. Very often you'll get advanced previews of upcoming news.
We've also create a new GameGuru channel to focus on GameGuru tutorials and gameplay. You can access it here.
TheGameCreators on Facebook & Google+



Join over 6,600 fans on TGC's Facebook page to keep bang up to date on news, user projects from the forums and discussions.
We're keen to hear from all our avid users and we always love to hear what you've been up to with the tools we sell. So if you have something you want to share with the wider TGC audience why not post it into the TGC Facebook page?
GameGuru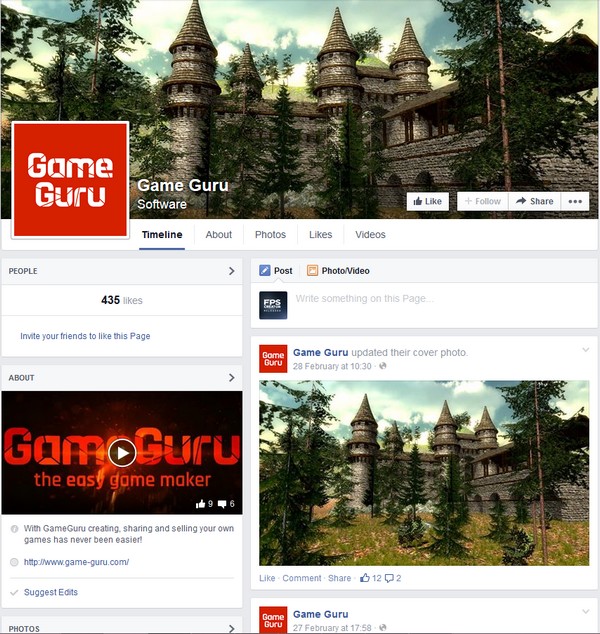 GameGuru has it's own Facebook page now. Whether you simply want to see the update and progress news as it is released, or get involved in technical discussions about LOD, Light and lots of other topics, sign up to this page today to be part of it.
AppGameKit
You can join in the Facebook discussions in our AppGameKit group page with over 650 members and we also have an AppGameKit Facebook page.
Google+
You can also follow our products on Google+
Never tell people how to do things. Tell them what to do and they will surprise you with their ingenuity.
George.S.Patton