If you cannot view this newsletter correctly, click here to view it online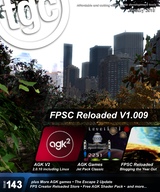 Another Happy New Year, and another opportunity to start afresh and promise ourselves to finish those projects! Only this year, the tools at our disposal are better and more refined than ever before. This time last year I was reporting on the very first Alpha version of AGK Version 2, since then it has progressed to the point where it is now available as a full product on Steam, with more features than anticipated. FPS Creator Reloaded was at version 1.004 and has seen huge leaps in functionality and stability ever since. Both products have had successful competitions which have brought out some amazing talent. Now it is time to step up once more and show the world what the Game Creators Community can achieve as a collective in 2015.
Take a look in this issue at the latest versions of FPS Creator Reloaded and AGK V2, both of which were delivered as early Christmas presents to the pledgers. We've got videos of the latest games published to the market places, more Store items on display and much more to inspire a great start to the New Year.
Until Next Time,

contents
(1) Bumper Deal (2) AGK Development (3) FPSCR 1.009 (4) AGK Gallery (5) AGK Shaders (6) Chronologi-Kit (7) Sprite DLight (8) FPSC News (9) FPSCR Store (10) Social Feeds (11) TGC Channel
TGC Bumper Winter Deal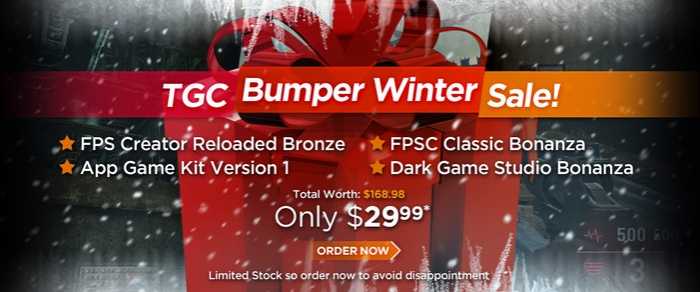 It doesn't get any better than this! Our best ever deal and ideal for a Christmas Gift!
Take a look at what is included in this pack which includes;
App Game Kit

FPS Creator Classic - Bonanza Pack

DarkBASIC Professional - Studio Bonanza

FPS Creator Reloaded Bronze Pledge
There is limited stock of this deal so act now to ensure you make a great saving. The deal will soon be expiring at the end of January too.
AGK V2 Updates

Since the release of AGK Version 2 on Steam, it has been updated to version 2.0.10. This includes the following updates:
Any AGK players that have been compiled manually will need to be updated to work with this version, and AGK players for this version will not work with old bytecode

Fixed a crash on Mac if loading an image greater than 2048x2048 that isn't divisable by an appropriate power of 2

Fixed Blackberry lib missing SetSpriteAdditionalImage command

Added support for Visual Studio 2013

Updated the guides section of the help files

Fixed push notifications not working on iOS 8 and sometimes freezing the app

Fixed parsing of #insert causing an error

Removing an item from an array with .remove() now initialises that array index back to zero if it is reused

Fixed a compiler error when using a variable with inc or dec above the point where it is initialised

Fixed DrawLine, DrawBox, and DrawEllipse sometimes having the wrong color value when rendering to an image

Fixed For-Next loops defined in functions failing if the Step value is negative on one call and positive on another

Set the default file encoding for new files to Windows-1252 to support extended ASCII

Added Steam overlay to Windows interpreter when run from the IDE

Fixed SetGlobal3DDepth not working and sprites always appearing in front of 3D
AGK V2 on Linux
With this release comes the ability to install on Linux. It's still an early test version and is available in your downloads area. You can also get it on Steam if you right click the App Game Kit 2 product, go to properties, and opt-in to the beta files - no password required.
Currently we officially support Ubuntu 14.04 with OpenAL installed, you can install it with the following command:
sudo apt-get install libopenal-dev
Early tests with Ubuntu 12.04 had incompatible glibc shared libraries, hence the need for the later version. If you want to build Tier 2 apps read the Tier2/platform/linux/ReadMe file for details on required packages.
This early version is missing the following features
Music

Video

Joysticks

ShowChooseImageScreen

ShowImageCaptureScreen
If anyone knows of a good and free way to do music, video, or joysticks on Ubuntu then let Paul know. The IDE should be fully functional; compile, run, broadcast, and Android export have been tested.
More information can be found in the forum thread for AGK V2 on Linux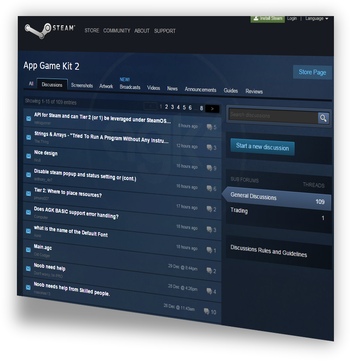 Join the Discussions on Steam
Many of our new community members can be found on the Steam Hub, where there are many discussions, question and ideas being posted. Join them in the Hub and help them get up and running quickly with your experience and knowledge.
Christmas Cheer wth FPSCR 1.009
A few days before Christmas, our FPS Creator Reloaded Pledgers awoke to an early present, with the delivery of Beta 1.009. This is a significant beta release, with a host of updates and fixes:
Rendering Engine
Added Pre-Bake shadowing for performance and quality improvements

Shader tweaks for improved visuals

Ambient occlusion for improved visuals

Added Triplaner filter to terrain to eliminate texture stretching

Performance Improvements

Shader improvements for performance

Improvements to animation process for performance

Optimised font system for memory savings

Improved Occlusion technique for better performance

Time sliced enemy AI for performance

Added batching to objects to reduce draw calls, and improve performance

Tweaked engine to allow access to 4gb of virtual memory (64 bit Windows only)

Improved terrain shader for performance

Fixes to texture system for memory and performance improvements

Improvements to raycasting code for performance
Visual Improvements
Added Full Light mapping utility

Added Spherical Harmonical Ambient lighting visual improvements

Shader tweaks to account for skybox surface light bounce

Light Mapping

Added Full Light mapping utility

When in the Test Game Mode, press F1, F2, F3 or F4 to light map your game level. F1 is a quick light map so you can get a feel for how they will look, F4 will create fine detailed light maps to make your scene look awesome but it will take a long time to process!

F1 (Lowest)=Quick Light Map, F2(Low)= Light Map with Transparencies, F3(Meditum)= Transparencies and static lights, F4(Highest)= Transparency, lights and ambient occlusion
Models
Added Entity importer

Added more entities to stock media

Improved some stock media items for better collision

Added Tone Mapping for visual improvements
Weapons
Tweaked Landmine script

Tweaks to Weapons for performance and visuals

Tweaked weapons for realism

Fixes to allow Errant AI's legacy and new weapons to work in Reloaded

Added code to allow characters to point weapon at target

Tweaks to jetpack code

Improved explosions, also added sparks and debris

Added player grenades
Editor
Added new editing control

Improvement to editor for better performance

Fixed all entity properties to ensure all work as advertised
LUA Scripting
Added new scripting LUA commands
g_PlayerLives = 0 - can read the current number of player lives

PromptTextSize(v) - change the size of the prompt text from 1 through 5, 5 being largest

HideHuds() - hide huds for weapon and player status

ShowHuds() - show huds for weapon and player status

FreezeAI() - freeze all DarkAI activity used by character AI

UnFreezeAI() - unfreeze all DarkAI activity used by character AI

FreezePlayer() - freeze the ability of the player to move, mouselook or take action

UnFreezePlayer() - [unfreeze the ability of the player to move, mouselook or take action

DisableMusicReset(v) - call at start of game to suspend normal music restart behaviour

LoadImages(str,v) - specify a folder inside 'scriptbank\images\"' to load images at slot V onwards

SetImagePosition(x,y) - set the X and Y position of where the image should be drawn

ShowImage(i) - select the image slot number to be drawn

HideImage(i) - hide the image from being drawn

SetImageAlignment(i) - use 0 to position image using center hotspot, 1 is top left hotspot
Characters
Improve character terrain placement

Improved shotgun character mesh for better visuals

Improved pistol character mesh for better grip animation

Improved AI to make more aggressive

Improved AI to better understand cover

Tweaked character system to allow AI to fully support custom characters

Fixed characters to allow them to enter into entity based buildings
Game Engine
Added material FOOTFALLS system

Added material DECAL system for impacts
Escape V2

The next version of The Escape has been put into the capable hands of WizardOfId, a developer with a long track record of producing great things in FPS Creator. Here is the latest in the development diary:
"Over the last few weeks I have been tasked with creating a revamped Escape demo, and with a week or so left, things have been steady and productive, thanks to the ease of use and rapid prototyping FPS Creator Reloaded affords me, it has been smooth sailing, and a real treat getting to work on a new project of this size.
"Starting the project with the idea in my head and free reign on art and level direction, I set about creating the new Escape demo. From the rocky start getting the ideas off paper and into 3D, FPSC Reloaded has been patiently working by my side as I modelled the raw ideas into a working level, thanks to little tweaks that can be added in real time to reduce rendering distances and apply terrain LOD, managed to get the delicate balance of performance and visually quality just right.
"So far FPSC Reloaded hasn't batted an eyelid at the amount of detail I have managed to throw at it"
"So far FPSC Reloaded hasn't batted an eyelid at the amount of detail I have managed to throw at it, and continually devours any new things I throw in its way. The most important aspect for me creating this level, is asymmetrical design principles with symmetrical objects. The newest beta has definitely opened the flood doors for better control of placing objects and allowed me to setup multi layered vistas that increase the size of the map without the unnecessary frame rate penalties. This use has definitely added additional depth to the level and sells the picture of an abandoned and dilapidated construction site well enough.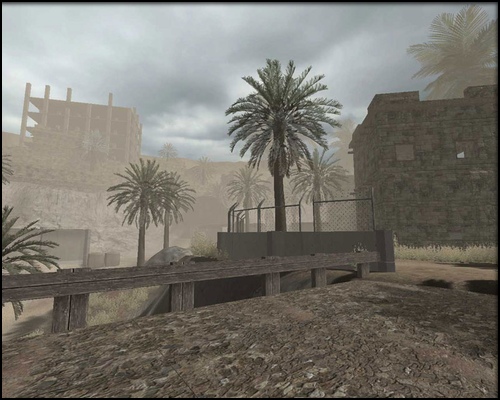 "I am definitely looking forward to getting feedback once completed from the avid FPSC Reloaded users, as well as finding out if you managed to find all the little weapon and health stashes that will make the experience a little easier, current feedback points out you have to be a cross between Rambo and Chuck Norris to survive the tough as nails enemies.
That is it from me, reloaded is calling in the background, and I have some more carnage and destruction to deploy on unsuspecting victims playing The Escape 2 for the first time."
AGK Gallery of Games
The AGK Gallery is a good place to check out the latest games released by the community, and to see just what can be achieved with the language. Here is a selection of the latest entries.
Hell Eagle 2.1
Hell Eagle 2.1 is an arcade retro game in the style of C64, Amiga or Atari ST. It's a funny gravity game with 3 levels. Your duty is to rescue the little waving men from platforms where you can land your Eagle.
But beware of the canon balls that shoot at you and don't let yourself by caught by other evil beings. Be skillful and don't collide with the cave walls or land too fast! The game was coded with AGK. The great music is from Kevin MacLeod.

You can download the game for Windows here.
Double Jump
Double Jump!, avoid both the left and right falling blocks simultaneously. Double Jump! sounds easy, but is frustratingly difficult. See if you can top the Double Jump! leaderboard.
As if it wasn't hard enough, we have now added steps. Avoid the falling blocks and don't hit the steps...

Double Jump is available on Android from the Play Store.
Jet Pack
One of my all-time favourites, Jet Pack is inspired by the 1983 game Jet Pac by Ultimate!
Awesome graphics and sounds, laser those asteroids, collect the pieces of your ship, fuel it and take-off to the next level!
Shoot the aliens for bonuses and shoot the hyper bomb to cleat the screen of asteroids, giving you that vital few seconds thinking time!
Fantastic Sound Effects

Fantastic Graphics

Control Positioning

Joystick Sensitivity Calibration

Sound/FX On/Off

Changing Backdrops

Various Space Ship designs

Unlimited Levels

High Score Table

Jet Pack is available on the Google Play Store for Android.
Free Shader Pack for AGK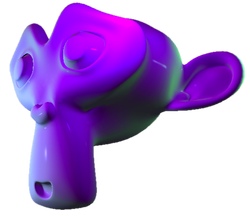 To help out AGK developers that plan on learning GLSL in the new year, Conor Byrne has released a royalty free shader pack. The pack contains two vertex shaders and five pixel shaders, which will help with rendering high quality 3D scenes. Details of the shaders are listed below. There is also a ReadMe contained in the download which explains each shader and the required inputs in greater detail. If you find these shaders to be helpful and would like to return the favor then please support Conor by
liking the Facebook Page
.
Frag_Directional: Ambient/Directional Light.
Frag_DirectionalDetail: Ambient/Directional Light + Detail/Light Map.
Frag_PointLightToon: Ambient/Directional/Single Toon Point Light.
Frag_MultiPointLight: Ambient/Directional/Multiple Diffuse Point Lights.
Frag_MultiPointLightSpec: Ambient/Directional/Multiple Specular Point Lights.
All shaders require a diffuse texture. A 1x1 pixel white texture can be used for testing.

From Twitter to AGK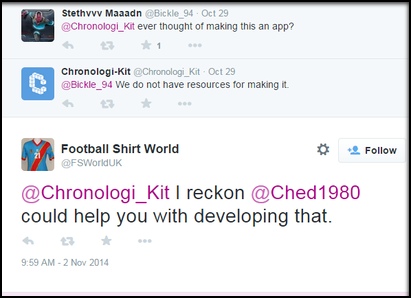 "@Chronologi-Kit I reckon @Ched1980 could help you out with developing that." was the tweet that triggered Ched's fourth Android app development. Here is the story behind the app.
Chronologi-Kit is a Twitter based game run by Nicolás García Castañeda where he tweets an image of a sequence of coloured squares and invites his followers to guess which football player that it represents.
It's an incredibly difficult challenge and requires a high level of knowledge of international football teams and players. For this reason it attracts a very niche audience.
"The history of Chronologi-kit is a bit strange. Nic was a user on designfootball.com and recently this page had a link with footytees.com, a page which you can upload a design for them to stamp on t-shirts; if they like your design, they manufacture it and sell it, and you receive commission based on the number of shirts that are sold.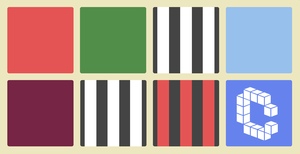 Nic loved the idea and being Colombian he started doing sketches for a design about the player Falcao. He thought about producing something that represented all of the clubs Falcao had played for. In the end, Nic never actually designed anything serious and didn't upload anything to the webpage, but the idea of representing players with their past clubs through pictures stayed with him.

Some time later he got the idea to create an account on Twitter, tweeting quizzes inviting people to guess the player. Nic talked to his friend, Joshua, and he provided some support and it was Joshg who devised the name "Chronologi-Kit".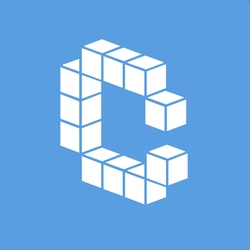 And so they started to Tweet away and some members of DesignFootball helped to spread the account on twitter, and slowly they began to gain followers and people liked the theme of the quizzes.
Just prior to me receiving that opening tweet, one of Nic's followers had asked if there was an app of the game and Nic replied saying he did not have the resources to produce an app. That's when a friend of mine stepped in and suggested I could help.
After a few brief emails between us, where Nic outlined what he imagined the app would do and we made it clear who would be producing what, I decided to take on the challenge since I'd never done a quiz type game before, the concept was unique and I liked the art style.
So thanks to the power of AGK tier 1 I was able to go from a standing start to publishable app in about 24 hours (spread across) 4 weeks. Development started in mid-November, so I was able to use the relatively stable alpha of version 2 of AGK, especially as the app didn't rely on a lot of the new features in AGKv2. The main new feature it did use were the new Array functions, which are invaluable when you have 148 players and 236 clubs to store and test. Being able to easily .sort and .insert players and clubs meant that I could develop easily expandable code for when Nic eventualy drops another 500 players in my in box.
Luckily I was quite fluent in AGK tier 1 before starting the development, but nevertheless I honestly believe the rapid development I was able to execute was only possible thanks to AGK.
The app "Chronologi Kit" went live on Google Play on 24th December. The app is totally free, no adverts or in-app-purchases and can be download it for free
here
.
You can also following Nic and the original Twitter version via @Chronologi_Kit.
Greenlight Sprite DLight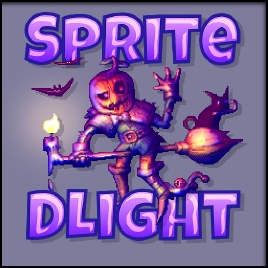 Sprite DLight is a project on Steam that we're keeping an eye on, as it is a great complement to AGK. It started life on Kickstarter where it garnered over 700% of the goals set.
While pixel art and 2D games are far from dead, modern techniques like normal mapping are just about to find their way into 2D games, making it easy to use beautiful and atmospheric dynamic lighting effects.
The process of creating consistent normal maps has been too complicated and costly, especially for animated art. This is where Sprite DLight comes in. The tool does all the work for you in a matter of seconds. Without any effort.
The tool only needs a standard sprite as the input image, and it generates a voluminous normal map, which takes the overall shape and the details of the subject into account. This effect cannot be achieved with any existing software, as common normal map generators are only able to create an unreliable 'bevelish' look.
For games with lots of assets and animations, a developer without any artistic skills will be able to batch process all sprites and sprite sheets in a matter of seconds, without any additional work. The resulting normal maps can be used in AGK V2 with its shader support.
Core features:
Normal maps from 2D sprites in one click

Depth maps

Ambient occlusion maps (pro version only)

Specularity maps (pro version only)

Cross-conversion of normal and depth maps

Fine-tuning options for all maps

Batch processing

Correct blending of multiple normal maps (pro version only)

Tileable texture mode (pro version only)

FPSC Reloaded Blog

By Lee Bamber
Each month we update you on the progress of FPS Creator Reloaded. You'll find a running commentary on the development through the FPSC-R Blog, but right here you will find some of the selected highlights that deserve your utmost attention. You can also follow the development on the official Facebook page. Within the R&D offices here at TGC, Reloaded is our main focus and we aim to constantly develop it to make it into a world class game creation tool. With great support from people who have made pledges to the project we are able to evolve and build our best game maker ever!
Lee Bamber, FPSCR Lead Dev summarises the end of year December achievements
It's all about the Lighting
Any regular reader of the blog will know by now that lighting is critical to a great looking game. Here is a shot I made using a green and red light, plus a white light in front of the building and some subtle sun based lighting.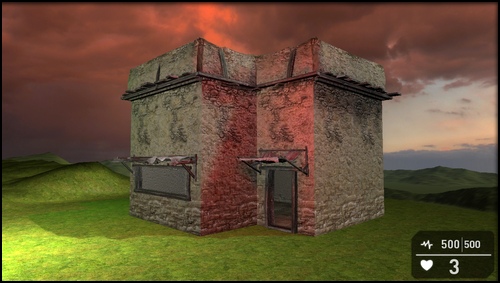 I think the visual sliders are pretty close to offering a variety of lighting conditions now which should be good for a first release. Truly running out of ideas for new visual values to add to the ever increasing bag of sliders. As a coder who prefers one good button over a page of them, I am now looking at the slider panel as a possible target for optimization and new layout paradigm.
Extreme Sliding
Given the vast array of configurable settings in an FPSC Reloaded scene, some amazing and abstract results can be created. Take a look at this example, produced while testing the extremes of this version.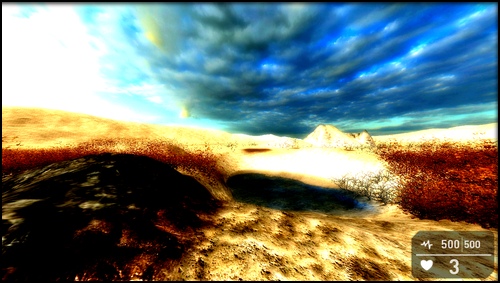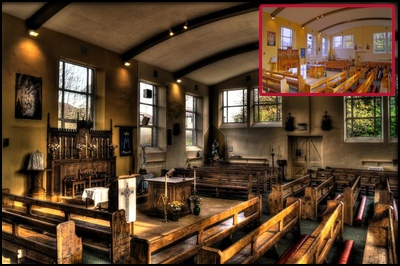 It's not actually far from today's mainstream photography, take this second example which is a demonstration of HDR photography and produces great atmospheric backdrops. The image in the top right corner of a newly decorated church is transformed into an atmospheric Gothic chamber with clever use of extreme lighting. The sliders in Reloaded offer an effective tool for creating similar results with a lot less effort.
Lightmapping
The bulk of lighting effects is derived from the lightmapping, and this is progressing well. It is now a separate process (which is indicative of its importance and processing power dedicated to it). Here's an example of a lightmapped level with the current engine.
Four One One
Four hundred and eleven is an important number. It is the temperature (in degrees fahrenheit) that paper burns. It's also the amount of memory in Megabytes that FPSC Reloaded was burning unnecessarily, and has been recovered. Longstanding community members will remember a time when DarkBASIC Professional could import Quake MDL models, as well as 3DS, MD2 and MD3 formats. Believe it or not, these were still embedded in the codebase of Reloaded, and these alone have saved 125 MB of memory usage. Along with other elements, there is now over 400 Megabytes of extra memory available to the design and build process.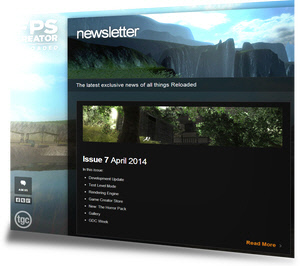 If you want more in-depth coverage of what's happening within the Reloaded development then check out the FPS Creator
Reloaded newsletter here
. With many of the core engine now running fast and smooth there will be significant updates during 2015 on this new engine.
Reloaded Discount Deal
Pledge Now to support FPSC Reloaded development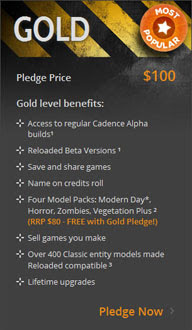 Crowd funding provides a way for Indie Developers like The Games Creators to pre-fund their projects. It's also a thumbs up from customers to show the developers the market wants and needs their new idea.
By pledging you are helping The Games Creators to build the most exciting and revolutionary game creator. With your pledging support you can strengthen our team as we build this amazing technology. You are essentially becoming part of our family as you share in it's development and ultimate production.
All pledge levels grant the backer access to all betas, with other bonuses, including free model packs valued at between $18 and $39 for Gold and Silver pledge levels.

So, if you'd like to help fund Reloaded development and join us on our journey, please support us with a pledge. The most popular and best value deal is the Gold level pledge, but you can find details of all pledge levels here.
Refer a Friend, Own a Jet Pack!
FPS Creator Reloaded is now airborne! You can own the Jet Pack that inspired this additional capability simply by referring a friend to pledge to the project. They'll also get the Jet Pack, along with four additional textures worth a total of $30USD.

Click here
to go to the invitation page, and play the video below to see the first flight of the Jet Pack.
The FPS Creator Reloaded Store
Build your worlds faster. Discover, buy and sell game-ready assets. Did you know the new Store is already loaded with over 2,900 items and growing rapidly? In terms of quality, these items have been significantly overhauled and upgraded. Here's a few to whet your appetite.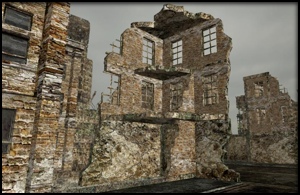 Part of the Art of War Pack by Rolfy, you can build an entire war torn town using these assets. There is a video available of the pack here. Watch out for the destructible buildings!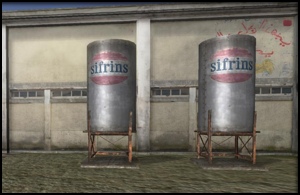 A simple low poly oil tower model for your games. Assets like this are a great flashpoints for explosives and mayhem.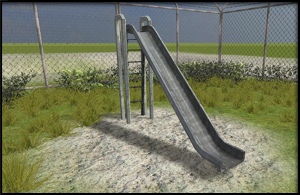 Part of the Old Playground asset pack, this slide is accompanied by a see-saw, roundabout and sand pit. Assets can be purchased individually or as part of the pack for a discounted deal.
Keep up to date with TGC on Facebook & Google+

Join over 6,500 fans on TGC's Facebook page to keep bang up to date on news, user projects from the forums and discussions.
We're keen to hear from all our avid users and we always love to hear what you've been up to with the tools we sell. So if you have something you want to share with the wider TGC audience why not post it into the TGC Facebook page?
FPSC Reloaded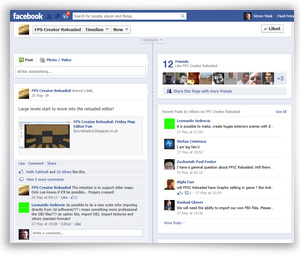 There are now over 3,900 fans discussing Reloaded on our Facebook page right now. Whether you simply want to see the update and progress news as it is released, or get involved in technical discussions about LOD, Light and lots of other topics, sign up to this page today to be part of it.
App Game Kit
You can join in the Facebook discussions in our AGK group page with over 650 members and we also have an AGK Facebook page.
Google+
You can also follow our products on Google+
The TGC YouTube Channel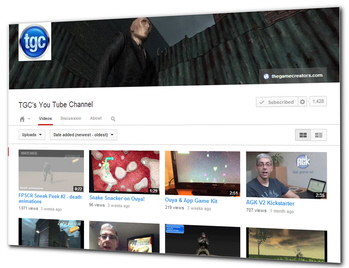 The TGC YouTube Channel is still going strong with over 4 years of content to browse and view:
Over 170 videos!
Over 900,000 views!
Over 2,500 subscribers!

Take a look at our channel now, and make sure you hit the subscribe button to stay up to date with new video uploads. Very often you'll get advanced previews of upcoming news.
I hope that in this year to come, you make mistakes. Because if you are making mistakes, then you are making new things, trying new things, learning, living, pushing yourself, changing yourself, changing your world. You're doing things you've never done before, and more importantly, you're Doing Something. So that's my wish for you, and all of us, and my wish for myself. Make New Mistakes. Make glorious, amazing mistakes. Make your mistakes, next year and forever.
Neil Gaiman