TheGameCreators have announced the very first major upgrade to their GameGuru software – GameGuru MAX
GameGuru MAX boasts a completely NEW UI and a new faster interface as well as:
Enhanced rendering engine for great visuals
Advanced terrain and environment systems
Brand new Character Creator
VR support
Photon for standalone multiplayer support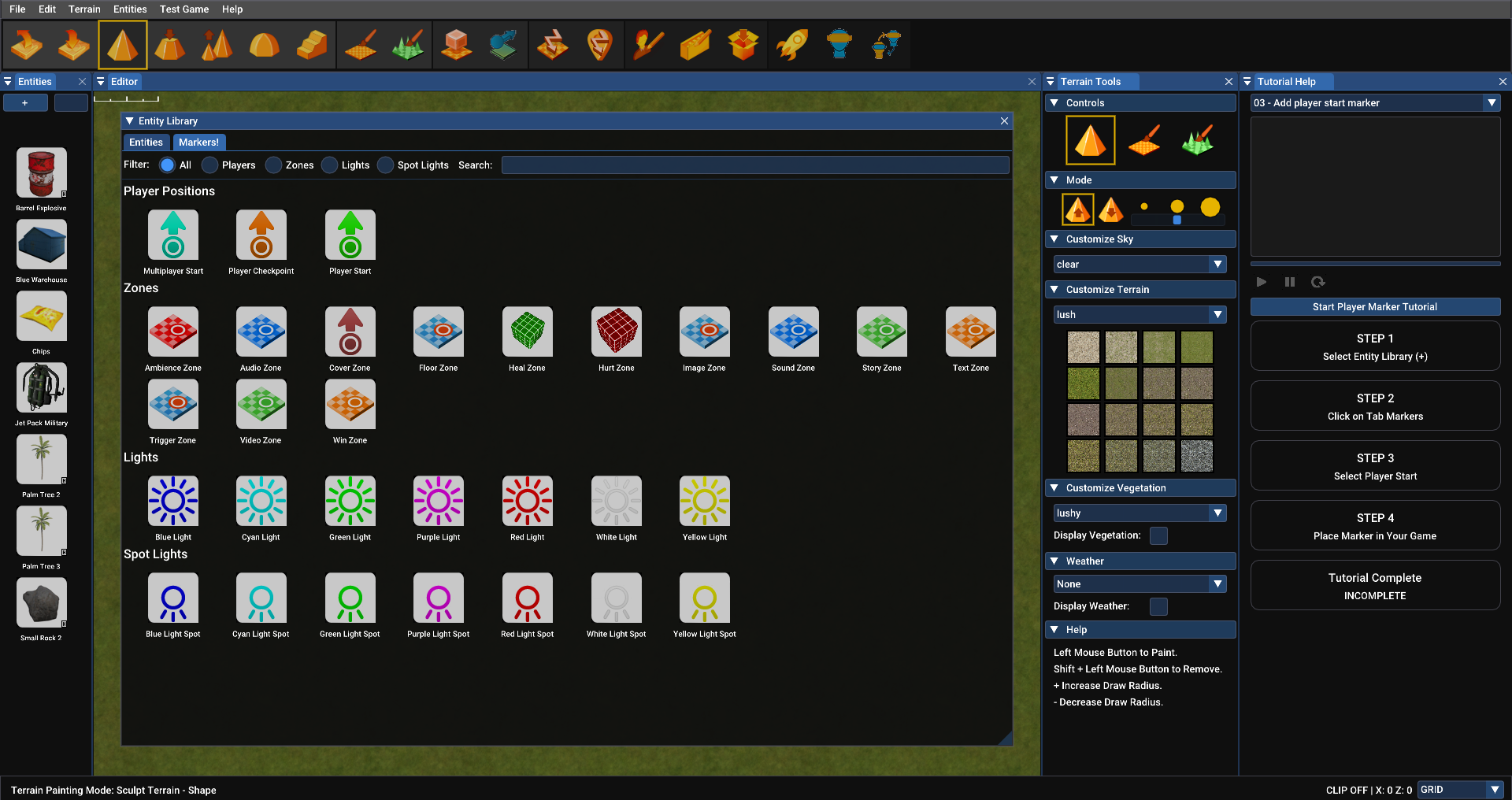 There's also more fire under the bonnet with additional multi-core coding, to speed up loading and preparation steps.
The team have introducing a new 'DynamicLUA' system which allows the user to control script behaviours from simple gadgets, so users never have to touch a single line of code.
Plus - all the characters created will be able to perform gestures, head-look and lip-sync talk by simply recording your voice or typing the speech directly into the editor.
GameGuru MAX will officially launch on 1st Sept 2020 but pre-orders are available now offering a great saving on the launch price and full access to Alpha versions every month, through to launch.
The launch price for GameGuru MAX will be $49.99 when it goes live in September but pre-ordering during February for only $25 is a saving of 50%!
In September the original GameGuru will become 'GameGuru Classic' and will continue to receive bug fixes for the rest of 2020 and beyond.
Lee Bamber, CEO of TheGameCreators, said today, "This is without doubt the most significant upgrade in GameGuru's history and addresses key feedback received from our amazing community of game makers. We listened very carefully and, though it took us a while to pick up speed, we're finally in a position to offer the features everyone's been waiting for. The final feature list for GameGuru MAX is mighty and the result is a totally enhanced product that we hope will appeal to new users, whilst retain its familiarity for the existing GameGuru community. What you will see in the next six months will knock your socks off!"