This weeks MyWorld update sees work continuing on the Combat. Enemies now have health bars when they are below 100% health. Balance and difficulty levels have been adjusted to make the transition from one difficulty to the next not so jarring.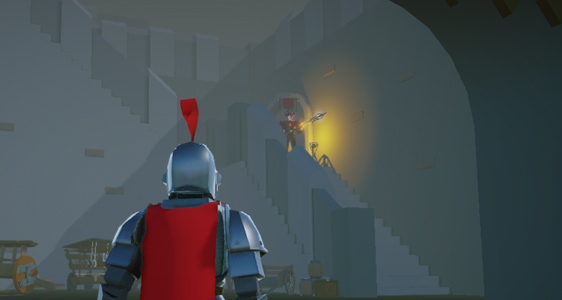 Then we've added some amazing new toys to play with when world building like the new multi level tavern and the oh so cute mushroom house! This includes our first multi-level buildings. Starting off with our Castle Keep - 3 floors and multiple rooms to fill with enemies etc. Great for going inside the castle wall pieces. Plus our multi-level tavern, a huge building with multiple entrances and floors!
A battering ram to complete the recent siege items!!!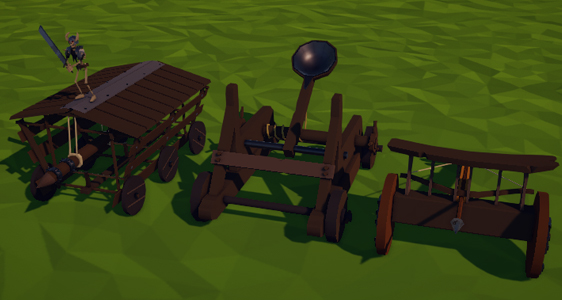 A cute little mushroom house.......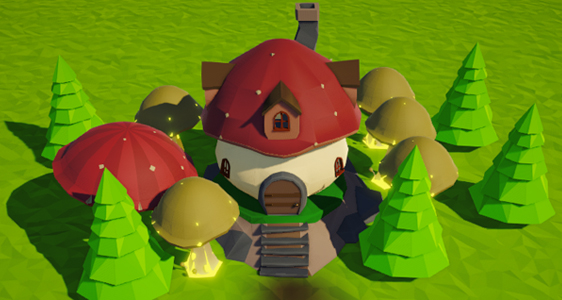 Some spooky graveyard additions - bigger gravestones and a large tomb!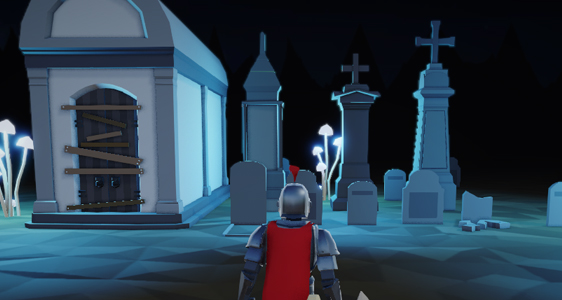 And finally a selection of flowers have been added to the Nature tab!