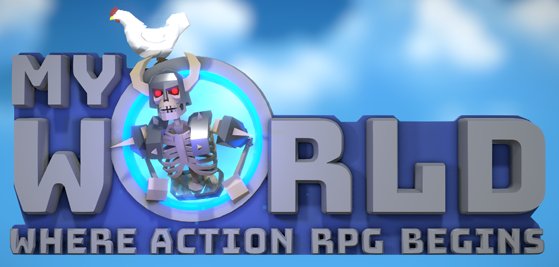 Great news!
MyWorld is now available to be purchased on Steam early access with a 25% discount launch offer! Thanks for all the feedback and suggestions that have got us to this point and a big welcome to new players!

The hard work doesn't stop now, we are super excited to be packing MyWorld with more content and features, all guided by the community. Next week we are going to continue improving the quests, which will include custom signs and further NPC options. Work will also begin on the loot / XP system.

Editor items will be constantly updated, we are aiming for weekly updates at least, so stay tuned!


New build
There is a new build out today also, so players who have been testing should checkout the updates. Included is a small content updated, featuring a wishing well, more collectables and a Knight NPC!
Competitions
Thanks for everyone's competition entries, judging begins shortly. Look out for more competitions soon
Good luck!