Today TheGameCreators have added a great new Leap Motion Plug-in to the AppGameKit VR DLC.
Leap Motion developers can now harness the unprecedented hand tracking of the device and more easily code their VR experiences with AppGameKit.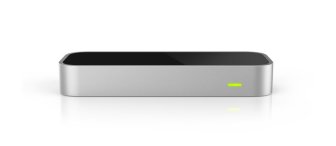 With just a few commands developers can see their hands moving around their 3D scenes it's that simple. There's depth too, with well over 100 commands you have full access to the live hand data being fed through the plug-in.
The Plug-in supports both Tier1 AppGameKit Script and Tier 2 C++, plus there are demos to get you up and running instantly.

Owners of the AppGameKit VR DLC now have immediate access to this great new Plug-in.
AppGameKit VR is currently discounted 30% so it's a great time to add this DLC to your AppGameKit collection of game development tools.