In past updates to this GameGuru DLC we have seen drones of various shapes and sizes, but we've been light on the ground when it came to aliens. As you may know, we've had alien grey but now it's time to introduce you to his friends, recently arrived from beyond the solar system.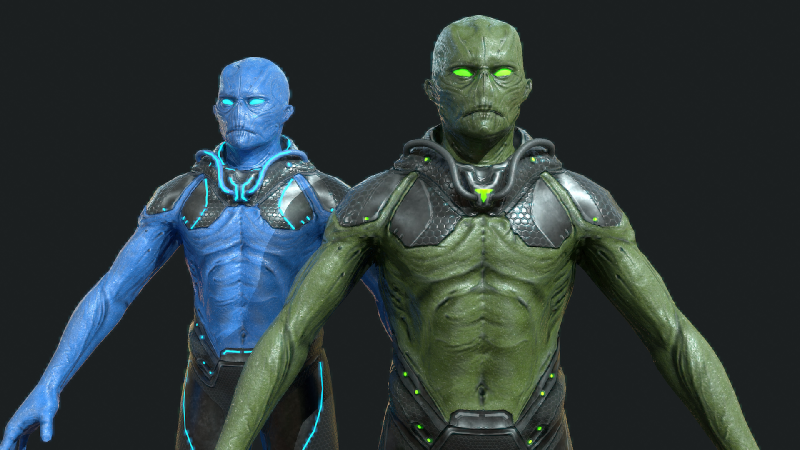 With the addition of these extra aliens, you can now create game levels with a deeper Sci-Fi feel. All characters are available through the character creator and are fully animated, with thousands of frames of animation for you to explore.
In other GameGuru news, we are almost ready to release the next big update, featuring a massive list of additions and changes. The last announcement for the Public Preview build revealed many of these new items, but we have added more to the list since - such as the new ability to append animation data to models and, perhaps even better, add hundreds of dynamic lights into your game scenes.
Thanks in part to the community donations system and the extra work it has funded, we can bring you more goodies faster which I am sure you will agree can only be a good thing. For more information on these improvements feel free to check out our GitHub site and see what the community of collaborating coders are up to! Or if you want to recommend a new feature or idea, feel free to post here.
If you don't yet have the Sci-Fi Mission To Mars Pack DLC, we are currently running a promotion on Steam with a great discount, so there is no better time to buy and add an alien element to your game making collection. The discounted DLC is available here: