If your game levels require a military presence or decor for dystopian post-nuclear worlds, then look no further than this pack! You get a great selection of over 100 high-quality assets including large and small furniture, equipment items, as well as scenic objects to add an authentic touch to a military incursion or guerilla warfare campaign!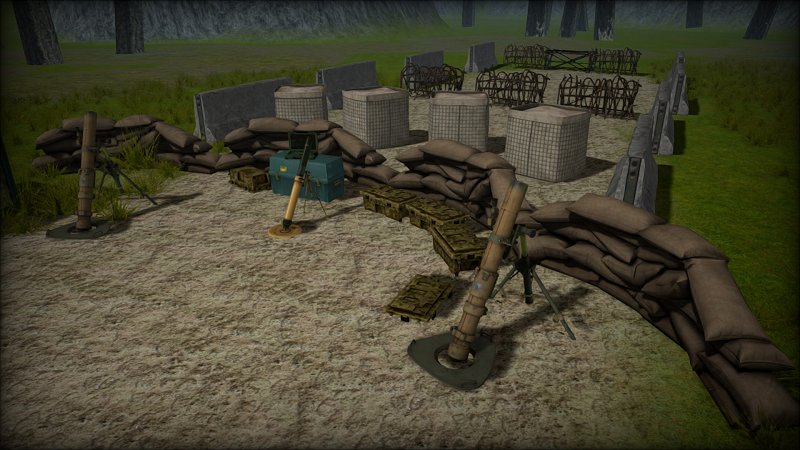 This pack contains the following:
2 Mortars
2 Metallic Storage Barrels
3 Barbed Wire Barriers
3 Concrete Barriers
3 Computer and Parts
4 Beds (Camper Beds and Bedroll and Case
4 Sandbag Piles
6 Utility Generators
6 Military Tents
6 Wooden Storage Crates
16 Metal Containers and Cases
5 Chairs and Stools
24 Desks and Constituent Parts
24 Locker Cabinets and Constituent Parts
Every asset has been carefully sculpted and provided with full PBR texturing, making some of the best military assets you will find in GameGuru at a great price. As a special launch offer, we are also offering 10% off the full price of this pack in the first week, so check out the product page and grab yourself an excellent DLC to add to your collection.