With the September launch date for GameGuru MAX in sight we can reveal more detail about our planned release of GameGuru MAX. It's been a crazy development ride over the last few months and, as the new Wicked graphics engine started bedding down, we saw rapid progress as functionality was restored across multiple parts of the engine.
For those lucky enough to have pre-ordered, you will have enjoyed some of the Alpha builds we released as development continued. To continue in this vein, we are now happy to reveal that we will shortly be starting the Beta phase, which will boast near-complete functionality of the software and a real chance to start making some test games with the new product.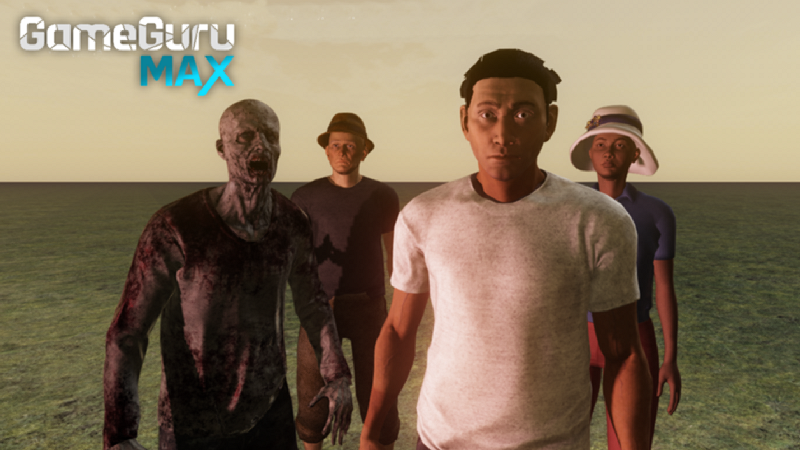 We have stuck pretty close to the features outlined on the GameGuru MAX pre-order page and look forward to delivering a much-improved game maker for your future game-making projects. Fear not GameGuru Classic devotees - as previously announced we will continue to provide fixes and functionality improvements to GameGuru Classic for as long as the community requires but, as you can imagine, we are most excited about what GameGuru MAX brings to the table and look forward to seeing what you will be making running up to Christmas.
One small change to the final deliverable is related to the Oculus Quest support. At the time of making our plans the only way to run on Oculus Quest was to have an Android Player that ran the entire GameGuru game as a compressed and reduced export. This turned out to degrade pretty much every facet of the game experience due to the limited power of the hardware on the Quest. Since then, Oculus has launched the Oculus Link and full support for OpenXR, which means you will be able to play the FULL PC experience on your Oculus Quest device instead of a cut-down version.
If you have not been following our latest announcements and you are a pre-order user it's definitely worth checking out Alpha Build 5 as it's a great version to start playing with GameGuru MAX. Also, check out the latest Sneak Peek Videos which reveal some of the great progress we have made over the last month.
Watch this space for further updates on the Beta release as we head towards the launch of GameGuru MAX!