We are excited to announce the release today of the March update to the public preview version of GameGuru on Steam. This is a test of the new DirectX 11 engine and Physically Based Rendering, together with a host of fixes and functionality improvements. As the preview is still in development, it is highly recommended you back up your projects before switching to this test version, and please do report any issues you find in the new issues tracker. In anticipation of the final public release, we have also started the process of introducing the new 3D backdrop and community voted strapline for GameGuru.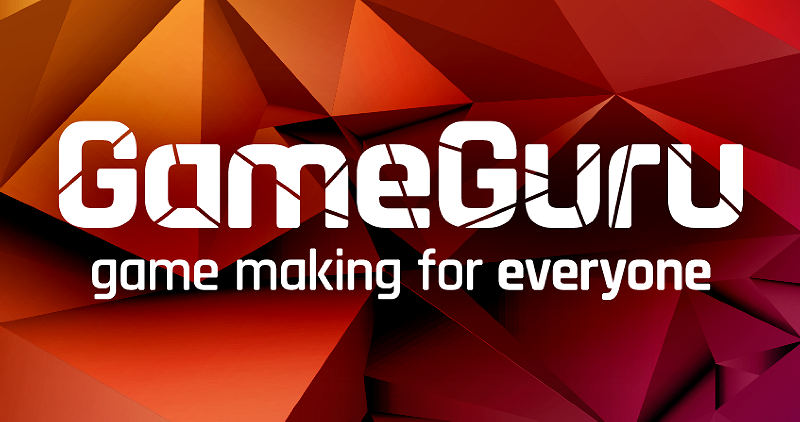 If you want to check out what the final update might look like, you can do so by opening Steam product properties and selecting the beta tab, then choosing 'PublicPreview'. The update includes fixes from our dev team and also from the community itself. Starting in 2018, we opened up the source code to GitHub so that third parties could contribute to the game engine, and the response has been amazing.
We have:
Improved shadow visuals and performance for lower shader levels
Full controller support for standalone game menu pointers
New script to allow objects to be picked up and stacked
New LUA commands to control the in-game sky in real-time
Additional LUA commands to manipulate dynamic entities
One of the coolest improvements is to the way the LUA scripts are now handled when you save your standalone executable for distribution. At the point of exporting, they are compiled into binary form, which has the two-fold advantage of encrypting and protecting your script code and speeding up the loading of scripts into your game.
We are almost ready to release the finished update to the public and welcome any feedback on this preview version. To give us feedback on the update, you can use the Steam discussion board or the GameGuru official forum, or contact us directly via the ? button at https://www.game-guru.com/contact

We also wanted to mention our most recent survey which hopes to build a better picture of what you would like to see from The Game Creators next from our line of game making products. There is also a chance to win a prize too, so please do check out our survey.