TheGameCreators app 'Driving Theory Test 4 in 1 Kit' has been named as Apple's most popular paid iPhone app of 2018!
The app has been developed by TheGameCreators using AppGameKit and has consistently been at the top of Apple's paid iPhone app charts since January 2018.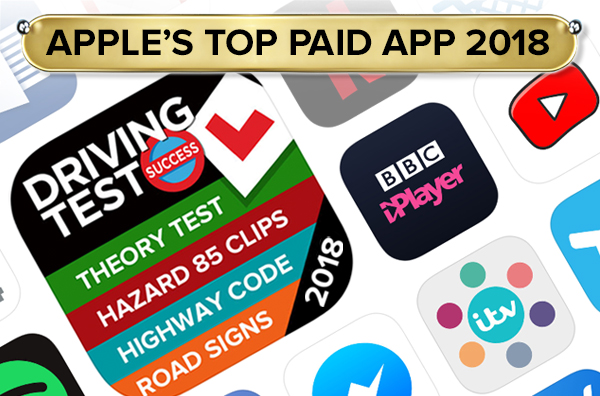 Deborah Ascott-Jones, Marketing Director at TheGameCreators, said, "Since the launch of our best-selling Driving Theory Test 4 in 1 Kit, published by Focus Multi Media, we've helped over 12 million people to prepare for their Theory Tests. A big thank you to everyone who has downloaded the app! We wouldn't be where we are today without your support and we look forward to helping more learners to pass their Theory Test throughout 2019 :-)"