The Game Creators today released a free version of AppGameKit for Raspberry Pi users. This significant key release adds a further dimension to the already successful development engine.
AppGameKit works on all versions of Raspberry Pi and users just need to register an account with The Game Creators and then it can be downloaded from here..
Lee Bamber, CEO of The Game Creators, said "It's the full AppGameKit BASIC, which has the IDE, can compile and broadcast (includes broadcasting to iOS and Android devices that have the player app on them) and allows access to the GPIO pins so you can code input and output to external add-ons (LEDs, devices etc)."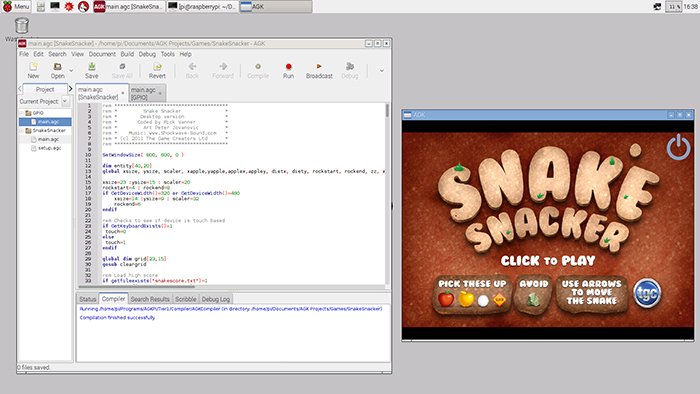 The Game Creators Development Director, Rick Vanner, said "We're very excited to be bringing our AppGameKit game engine to the Raspberry Pi community. AppGameKit is ideal for anyone who wants to code cross-platform apps quickly and easily. We're certain the creative Raspberry Pi community will make some amazing projects with AppGameKit."
If you own a Raspberry Pi grab your copy of AppGameKit now and start some game coding!
You can join the AGK Pi discussions here in the forums.