The natives are getting very restless. Six months of bug fixes were promised and many are anxiously awaiting what is mostly anticipated as a very large update. TheGameCreators have been extremely tight lipped about their current workings so it's led to a significant amount of speculation from the community with respect to worry about a lackluster or nonexistent release.

I personally have heard musings from those close to TheGameCreators but it's all hearsay at this point. I do have a good idea that we'll see a big update including multiplayer due to official releases from Lee on the forums but, for the moment we're all sitting and waiting.

This anxiety has culminated in a master thread here: https://forum.game-guru.com/thread/220783

If you have been following my newsletters you will notice that I've been focused significantly on the works from third parties such as AmenMoses, Cybernessence, BOTR, Preben and others. This information is significantly more useful to me than speculation on what Lee is doing. I think a lot of the community hasn't really caught on to the fact that once code is released to GitHub, it's no longer a one man show. I myself have gone into the code many times to find an answer I'd never find elsewhere. While I appreciate any core updates being done by Lee, at the same time I know at this point community development will give us much more bang for the buck.
What's Good in the Store
Nothing that I saw really piqued my interest. Of note though are the new seller rules for the sales section so make sure you scroll through the sales at the top. Sellers are restricted to 60 sales in a 6 month period. That means essentially 10 per month. These can only run for a maximum of 7 days.

The sales are also randomly shuffled on site reload so the order will change every time you view the main page. Bottom line is there are a lot of sales up right now. Notably Graphix has a significant amount of high quality PBR assets available for a good price.

BSP has 3 weapon packs on sale.

Sula's wild west pack is on sale.

Wizard of id is selling two major packs.
Free Stuff
https://elgatongames.com/detail/38/?fbclid=IwAR3_7UOKqSlKtWq915tWKuvJJ5Vse1gVre-Srbnu4o0yn13FFeD-RigpRZE Maiacombra made a South American City skybox. Very interesting work and definitely could have solid in-game use for many.

https://forum.game-guru.com/thread/220750 Graphix provided a free new explosion to replace the default media.
Third Party Tools and Tutorials
Game Launcher Creator is on sale but also added some features this week.

BOTR has been working on creating FPSC to GameGuru pipeline tools to help people get assets and levels from FPSC into GameGuru. This, in my opinion, is huge. FPSC provides a massive toolset from a level building standpoint and could really open things up for level design.
Granted, it's a weird pipeline building in FPSC and importing into GameGuru, but this sort of cross pollination helps break the limits we're dealing with. More info here: https://forum.game-guru.com/thread/219806?page=4#msg2615725
Random Acts of Creativity (WIPs)
Cybernessence has apparently, based on something I said *shocked look* decided to add multiple grass types to his branch of GameGuru.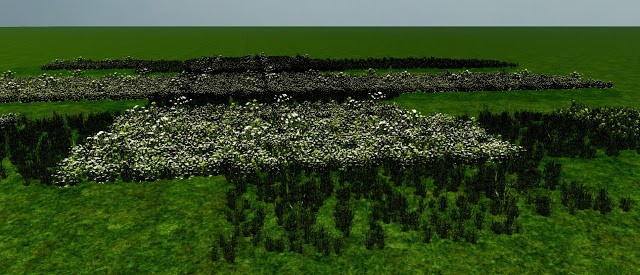 You can see three different vegetation types here.
I'm seriously excited about seeing this change in the live branch. Here's to hoping he merges what changes he has soon so we can at least get current with his work. Details can be found here: https://forum.game-guru.com/thread/213870?page=6

Defy's been posting some interesting videos of his experiments with the save-load system, AI, and other core functions in GameGuru.
In My Own Works
I've been working at length with the projectile system in GameGuru, I will do a write-up in the near future when that's done. At this point though I have a good handle on the system and feel very comfortable creating everything from rapid-fire plasma guns to flamethrowers.

Here's some examples of this (please note the sound is out of sync due to the program I use being a poor choice for video):
So there's been a lot of good progress there. I still have miles to go, but once I'm done rest assured it will find its way onto the forums as a tutorial post.
The publisher has been bouncing cover art and design notes at me.

Chapter 1 on the left, cover art on the right.
The above shows some of what I'm working on. The cover art is mosaic tiled to ensure I don't break any confidentiality clauses.
Michael Messina (AKA Bolt-Action Gaming) is a native of central Pennsylvania, currently residing near York. He is a Linux Systems Engineer, part-time author, part-time Indy game-dev and full-time father. He is currently working on authoring a start to finish guide for GameGuru via Taylor and Francis (via CRCPress).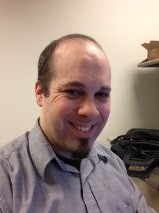 This newsletter is syndicated by TheGameCreators from http://gamegurureport.blogspot.com