Well, the American holiday of Thanksgiving has come and gone. I do love it, not just for the food but the lessons it brings us. If you're ever interested, take a look at the notes of the Pilgrims from that time. There's a lot of lessons to be learned there, for sure.

Moving ahead, GameGuru has a lot of ground to cover this week. Let's get started...
Official GameGuru News
So it looks like we got a big release and they just updated the main news page with it.

https://www.thegamecreators.com/post/gameguru-november-update-released
This information is nothing new, if you've been following my blog. All of these were covered in the PP release, which is now just following the natural effect of being deployed as a 'stable' version. Time will tell but I expect some follow up patching as it shakes out over a larger audience.

This overshadowed another update as well from earlier last week which was that the construction pack DLC got updated with more PBR textures.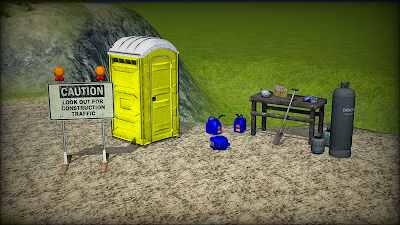 Full details can be found here: https://www.thegamecreators.com/post/gameguru-construction-site-dlc-updated-3
What's Good in the Store
This week in the store we have a smattering of new items. First we've got some interesting pulleys from Mad Lobster's Workshop: https://www.tgcstore.net/product/32169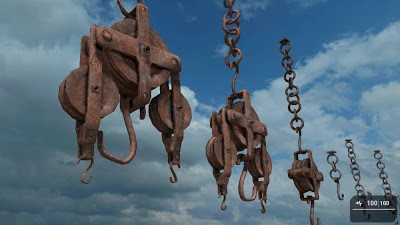 I have to say I love the work he does on texturing. I think this product marks a good departure from his more niche products to a more general line that can be used by a broader audience. I for one welcome the move.

Reliquia's beautiful Toonland Car now is available in a well priced pack: https://www.tgcstore.net/pack/11060

Teabone continues his work both in modelling (this time on ingots) and on scripting (a mine arming/disarming script).

And lastly we have a Christmas Pack from Colosso who pretty much covers the ENTIRE Christmas spread with gifts, a tree, a snowman, a sled, an igloo and more!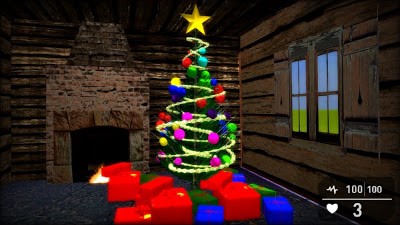 I didn't see any this week, but if I missed one let me know and I'll add it.
Free Stuff
Maiacombra provided some free textures that could easily be added to a terrain setup.

Random Acts of Creativity (WIPs)
VincentHendriks went with a totally different tactic this week, moving to a hitman-style spy shooter with a villa that you assault. It's a solid first run through though it needs polish and testing. So far though the results are promising.
Note the clever use of an EBE building!!
So far, so good. Good foliage, good coloration. The building is a nice departure from the usual fare with in the bounds of EBE's limitations.

Openload continues his work on 'Memory of Hedolan' (I covered it a few weeks ago here) with some new screenshots. This is a really solid piece that looks like it's got some serious effort going into it.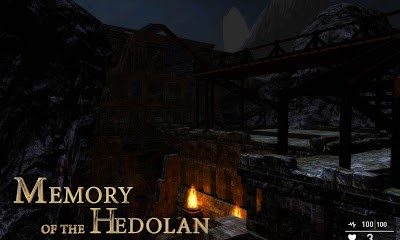 The lighting is fairly on point and it looks like a solid effort, which I can always appreciate.

Additional screenshots and details can be found in this thread: https://forum.game-guru.com/thread/220223#msg2608734

So in a not-so-rare case of me tooting my own horn, I helped Len the Man with some advice on his cowboy shooter. I gave him a really rough copy of my subchapter on how to make deserts and he's really taken and run with it. Check out this before and after comparison:
What an ENORMOUS difference. There's still work to do, obviously - I'd add bigger and wider vegetation, maybe some rocks and foreground elements like small shrubs but overall this is miles better and significantly more immersive. Nicely done Len!
In My Own Works
Well for starters, I updated the cover graphic for the twilight sky freebie I did a while back. I am not sure how, but the graphic got all screwed up and made the demo picture look awful. You can get that freebie here: https://www.tgcstore.net/product/30955

I also have a lighting tutorial I wrote up nearly a year ago that I cleaned up and will be releasing very shortly (like, later today!) ... and lastly I'm up to 126k words on my book. I just finished covering how to make cutscenes in game and will be moving on to 'Advanced Engine Usage' which mostly will cover setup.ini configurations and tricks. I'll admit I'm wearing out a bit on the heavier duty stuff I'm having to cover but it's getting there by god!

Thanks again for everyone's support and I look forward to a final release of this book which I believe will truly help you all bring your projects to fruition!
Michael Messina (AKA Bolt-Action Gaming) is a native of central Pennsylvania, currently residing near York. He is a Linux Systems Engineer, part-time author, part-time Indy game-dev and full-time father. He is currently working on authoring a start to finish guide for GameGuru via Taylor and Francis (via CRCPress).