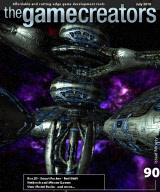 For some, World Cup fever is still alive. For others - such as England and the US - it's already something to look back on and try to work out where it all went wrong. England had a particularly emotional rollercoaster ride from match to match, and goal to disallowed goal. Add to this the rivalry between England and Germany, and of course the football feuds with the closest neighbours, Scotland, and it has been a recipe for high tensions and a very bumpy ride.
You can take this model of tension and emotion and apply it to game design. Nobody likes to lose, but at the same time nobody wants to win without a fight. Winning all of the time doesn't provide much entertainment, but if you master the art of keeping your audience on the brink of success and failure, then you have them captured. Just ask any England fan whether they could bear to miss their last group match, wondering whether it would be their last; failure and success were viable outcomes!
In this edition we have our own emotional ride. From the personal story of a community member and mod moving on to new pastures, to new plugins, product updates, game releases, team recognition at the highest levels and more. Enjoy the newsletter, either in amongst the football, or as a substitute for an early exit.
Until next time,

contents
(1) DarkBASIC Pro (2) Box2D (3) Smart Packer (4) TGC on AppUp (5) iPhone and Netbook (6) FPSC News (7) TGC Store (8) Red Shift (9) Model Packs (10) Evochron Mercenary (11) 20-Liner (12) 3D Compo (13) Tip Of The Month (14) BOTB (15) From the Forums (16) Winner (17) Outro
DarkBASIC Professional News - Upgrade 7.5 is released

After many months of trial and tribulation, we are pleased to be able to announce the official release of U75, complete with new interface and lots of bug fixes. We are also pleased to announce support in the compiler for a new plug-in to join the ranks of awesome modules to increase your game making arsenal. The last few betas since the previous newsletter have been about testing and ensuring the release goes as smoothly as possible for those not part of the beta process. As the launch of a new interface is a sizable leap, we still expect a few niggles and so we will be opening up a new U76 beta thread shortly in the forum to capture your reports and feedback on this update. If you check out the upgrade text file that accompanies the update, you will also discover a host of command module fixes that you might have been waiting for such as the correct releasing of string memory in dynamic user defined types. We hope you find U75 a worthy update and we look forward to continuing to fixing more of your issues in U76 beta.
Return to Base - Codebase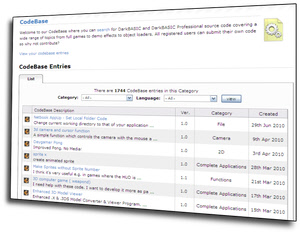 The Game Creators Codebase has returned. Forum veterans will be familiar with this archive of code snippets covering everything from mouse movement to complex mathematical intelligence for your games. Carefully categorised, the entries are provided by the community for the community, and over the years have found their way into many DarkBASIC titles.
You can search through the repository by category, language, and also carry out a more detailed search by description and content. You'll even find complete games in there if you look hard enough! My 3D snake entry in the TGC competition a few years ago included a classic 2D snake game as part of the intro; it was thanks to Richard Davey's full snake game in the Codebase.

The codebase is available here. You will find an additional link once you're there to add your own entries.
Bushido Shuffle
John Ribbins, AKA Butter Fingers, is back with another mouthwatering display of graphical excellence. Bushido Shuffle is an Eastern adventure in a novel-styled 2D World. I hope to catch up

with John in a future edition of the newsletter. For now, enjoy the video preview, and join the forum discussion to find out more and feed back.
WARNING! This video preview contains extreme graphical violence
It is not suitable for minors
Dark Game Studio Bonanza
Special offer while stocks last: Dark Game Studio, Dark Physics, Dark Lights, Dark AI and Extends for an incredibly low price of $49.99. Save over $170!
Creating your own PC games is now easier than ever with this special compilation of game making tools:
Dark Edit
Demo Games
Physics Demos

Order Now

Save over $170 on this special deal. Be sure to check out the screen shots and the online videos. You can of course order safely and securely online, for delivery via postal mail.
Box Clever

Box2D for DarkBASIC Professional lets you realistically simulate complex 2D environments, opening up a whole range of possibilities for both 2D and 3D games alike. Box2D can be used whenever the movement is limited to two dimensions, regardless of whether you use 2D sprites or 3D objects to render your scene.
The installer includes a number of demos and a set of tutorials designed to teach you the vast feature set of the add-on, while you create your very own game of pinball.
Features
Easy to start using without having to become an expert
Remember command names easily due to their logical naming
Create content-rich worlds without needing to worry about poor performance
Run multiple physics worlds concurrently
Create primitive collision shapes of circles, boxes, edges and convex polygons
Combine multiple primitive shapes together to create far more complex shapes
Give each primitive shape its own physical properties such as density and friction
Use static, kinematic or dynamic bodies to contain the primitive shapes
Choose from nine types of joint to attach your bodies together
Easily add motors and limits to your joints wherever applicable
Apply images directly to physics bodies and let the add-on do the rendering for you
Enable continuous collision detection for fast moving bodies
You can purchase Box2D for DarkBASIC Professional from the website now.
Packed and Ready to Go

Smart Packer Pro packs a single executable file, DLL's and other files into a single executable. An executable file made this way doesn't create temporary files on the disk, and it doesn't modify the registry to ensure that all the embedded files run as if they were real. The embedded files are extracted directly to the memory.
So if you've completed your final game masterpiece and want an easy way to pack it all up into one file for easy distribution then Smart Packer Pro is the tool you'll need. It's idea for large DBPro, Dark GDK and huge FPSC games.
Using Smart Packer Pro's autosave feature, all file changes in the virtual file system are stored in an encrypted archive. Here's a list of it's main features;
Features
Packs the executable or dll and all its supplementary files into a single file
Creates encrypted archives using strong encryption algorithms
Compression methods provide good compression rate and high speed
Automatically saves projects
Splashscreen image for loading screen
Icon support
Autosave Mode
Supports commandline arguments
Plugin system
Configurable storage location
Password protection

Smart Packer Pro is available from The Game Creators now. Check out the product pages for full details, to purchase or to download the demo.
TGC Masters of the Intel Dojo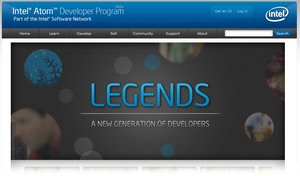 You will be aware through recent newsletters that The Game Creators have been working hard to get involved with the Intel Appup program and store. There are already numerous titles in the store, including some from TGC community members who have been helped by TGC to get published. In turn, these developers were recognised and rewarded by Intel. The Game Creators have now been nominated and accepted as Intel Black Belt Software Developers, awarded for their participation, contributions and

leadership in the Intel community. Under the banner of Legends: A New Generation of Developers, you can read more about this accolade and the handful of likeminded contributors on the Intel website (note that TGC's section on that site was not live before the Newsletter was going to press. It is due to be updated very soon).
Get Involved
If you're new to the AppUp store you can read up about the developer web site here - Intel's AppUp Developer site and you can download the AppUp store for netbooks here at the AppUp Centre. If you have an application that fits the criteria for a successful Netbook publication, then don't hesitate to get in touch.
Quartet joins the iPhone party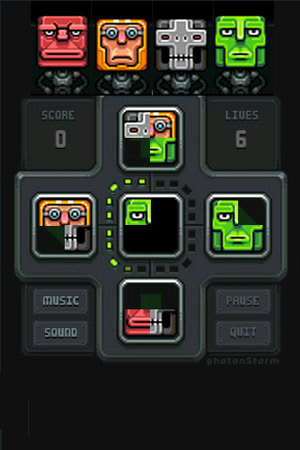 Quartet is a fun, fast paced matching game.
The goal is really simple: you get given a face part each round, place it in one of 4 slots around the board and try to create a face.
It sounds simple enough, but not when you're up against the clock! You only have so much time to place a face part in a slot so fast reactions are needed, and you're faced (pun intended) with the choices of attempting to make a full face match, a partial face match or just frantically finding a free space for the face part. The more complete your face is, the more points you score.
You can also import your own photos into the game! How about trying to match faces of your friends and family?
Quartet is free to download, get it by clicking on the App Store logo:
Goals!
The popular football game for your phone is now available on your PC. Designed for netbooks (and hence optimised for an enjoyable experience on more restrictive hardware) , it can be enjoyed on any PC meeting the specifications.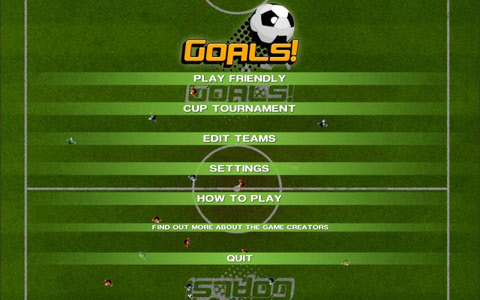 Experience great soccer game play in this enjoyable football game. You're at the heart of the action as you direct your players with the keyboard. Pass between team members and then shoot at goal to score! You can even add swerve to the ball as it leaves the foot of the player, bending it beyond the reach of the keeper. You can play out your own world cup fantasies with Goals!
Goals! is available for the affordable price of $5 from our website .
Mr Dork
Another successful and addictive game making its way back from phone to desktop is Mr Dork.
Lost in a world of school paperwork is 'Mr Dork' your doodled stick man who needs help to escape the reams of homework sheets that are his prison. Mr Dork is very sensitive and has to avoid many dangers across 63 levels of play. You draw lines for him to walk and jump across so he can reach the rip in the paper where he can make his escape. If Mr Dork touches any objects like pencils, protractors, staple removers and pencil sharpener blades then he'll die and be reset to the start of the level. Other dangers include doodles that come alive, such as a sketched gun that shoots bullets and UFOs that fly around.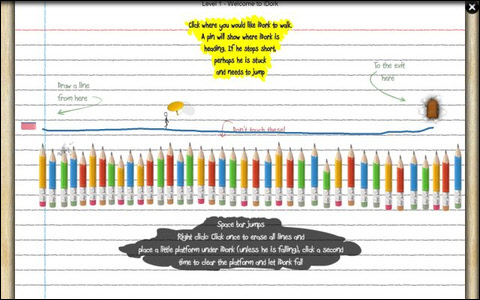 Game level difficulty slowly builds as you play through and your progress is remembered between each game session. Playing the game is a cinch, hold down the left mouse button and then draw a line for Mr Dork to walk on. When you're happy with the line, single click a point to where you want Mr Dork to walk to. If you press the right mouse button all drawn lines will be cleared so you can plot a new course around the level. Sometimes Mr Dork has to navigate up the screen, you can press the space bar to make him jump up. If there's a line above him he will land on it. Good luck helping Mr Dork escape!
Mr Dork is available for just $5 from The Game Creators website .
FPS Creator Updates

FPS Creator X9
You've waited a long time, and for most of you, a little longer must you wait, but for the few of you who wish to brave the turbulent waters of FPSC modding, you can now get your hands on the latest build of V117. We are not quite at public beta as this requires a lot more testing, but we have managed to combine the release of the U75 update for DBP with the release of the Extras file that reflects the present version of V117 source code. As many of you are probably daunted by Google Code, the Extras file gives you the same source with the added bonus of those all-important files your FPS Creator installation will need to run V117 engine properly. Right off the bat however we must highlight that this is not a beta release of V117 as you will need a large number of additional files to see all the new features. What you are getting is the ability to use U75 to compile the latest source code; this gives you an executable of the game engine that can be dropped into your FPSC V116 installation and have it run normally. You will need to compile both the FPSC-Game and the FPSC-MapEditor as there have been changes to the core data structures used in saving your levels. We also recommend running the cleaner to ensure no rogue BIN files exist.
Work continues at pace to ensure V117 is stronger than any previous update, and a quick visit to the Google Code repository should give you an idea how many fixes and additions have already been made since the last report. For those not familiar with our live copy of the latest code and documentation, and want to take a peek into what has been happening, click here to find out more: http://code.google.com/p/fpscreatorengine/source/browse/trunk/readme.txt
FPSC Official Community Guide
You can now buy The Official Community Guide, compiled and published by Andy Nicholas (Nickydude) from Lulu for the great price of £15.99. It contains a comprehensive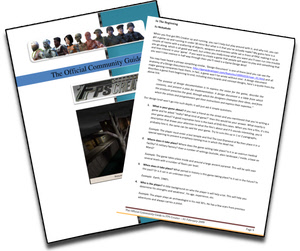 266 pages bursting with hints, tips, tutorials, questions, answers and a few comic strips to boot! It comes professionally ring-bound with protective covers both back and front.
Why strain your eyes reading it from your monitor? Why flip back and forth between FPSC and the Guide when you can have it there on your lap? Pull up a chair, get your favourite brew, kick back with some tunes and take a read of the best damn FPSC guide you've ever seen. Go on, treat yourself, it's your birthday*!
Learn how to get the best out of FPS Creator by The Game Creators from those who have gone before. All their expertise and knowledge in one

easy guide including Game & Level Design, Scripting and Terrain & MilkShape Tutorials. Visit Lulu, the publishing website to order your copy now.
* this year
Special Offer while Stocks Last - $22.99,

Save Over $150.00!
Take advantage of this whopping special offer! Get FPS Creator and 9 Model Packs for an incredibly low price of $29.99 USD (€22.00 EUR, £19.99 GBP). This deal includes:
FPS Creator
Model Pack 1
Model Pack 3
Model Pack 7
Model Pack 11
Model Pack 12
Model Pack 13
Model Pack 14
Model Pack 15
Model Pack 25
Click here to purchase the Bonanza pack, including FPS Creator
for just $29.99 / €22.00 / £19.99
The Game Creator Store - Updates and New Additions

Pick up free Store Points
The Game Creators have teamed up with the leading providers of virtual currency; perform a few simple tasks and top up your Store points. As well as being able to take up exciting offers and receiving potentially thousands of points, there are a host of other tasks to earn rewards. Watch a movie trailer, rate search results, answer questions, tag photos or choose from a host of activities that will ultimately earn you any of the high quality models and resources to make your game shine.
Open the Store, through FPS Creator, DBPro or the standalone version. Log in to your account and select the Buy Points option. Below the regular payment options you'll find links to gWallet, Offerpal, DoubleDing and TrialPay. You'll immediately find yourself in amongst the tasks and offers available, and can start earning immediately by watching a movie trailer or two!
Upload Your Assets to The Game Creator Store
Did you know you can sell your models, segments, music and sky boxes in the Game Creator Store? We already have dozens of artists selling their media, and we welcome anyone with the talent to provide our community with quality assets to do the same. If you are interested in becoming a store seller, please contact Janet, our Store Administrator directly.
New Store Additions
Snow Commando
This new character in your collection will add authenticity to new environments.
Include this standard character in scenes where a khaki outfit just won't provide the right kind of camouflage. This character conforms to all the standard actions and animations.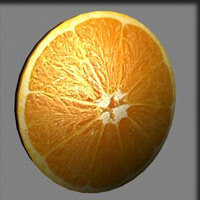 Free Oranges for all!
Experts recommend 5 portions of fruit and veg a day, so why not start with an orange... those hungry dungeon dwellers could do with the Vitamin C. This object functions as a medikit and will restore lost health. It also comes with a custom collection splash, very bright and colourful. Ideally suited for games geared to the younger audience where intense blood and gore is not recommended.
Coral Bed
One thing that sets a game apart is water, it's a fine art to place it well and ensure it fits the scene. The next level is to decorate the sea bottom, and break up the sandy expanses.
Not only does it add to the scene, but carefully placed you can use such entities to mark out a path or other significant area.
Bamboo Bridge
A rope and bamboo constructed bridge, built by the native artisans in the jungle. Like any good FPSC model it is carefully sized and the bridge walk spans exactly 3 segments, fitting perfectly into your game.
All of the above models are available to purchase and download through the inbuilt Game Creator Store in FPS Creator and DBPro, and also using the standalone store for other game-making tools.
Red Shift - an FPS Creator Epic
Back in newsletter 83, we featured Red Shift as the latest of a line of Best of the Best games, and claiming the coveted title of Very Best of the Best 2009. Since then, Chris has continued to work on the game and it is now in completion after two years of dedication and hard work. Here, we tell you a little about the game, find out what the development entailed, and give any other extreme developers a top tip on how to create the final build of a multi-level epic.
The Storyline
In the year 2034, the world has since been flooded due to Polar ice caps melting by global warming.
The story takes place in Urumqi, Xinjiang, China, where technology has adapted to its prior surroundings from the limited suitable areas for foundation construction and the loss of common materials. Earth is controlled by the I.G.L.F. (International Government Law Force), who work close with the Quinto Corp, a company that carries out research and expeditions to distance regions, trying to discover new areas for future settlements. Time will tell how close...
Development and Production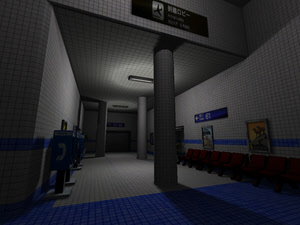 Under the name of Red Fury Studios, Chris has developed the game by himself, with input from a number of freelance artists for the media. Built in FPSC X9, this has been a commercial venture, and has won the accolade of the 2009 Very Best of the Best award.
Production started on Red Shift - formerly known as Project K / Kenji - in early 2008, under the original development title of BlazorX. In the early days of planning the group expanded. However, for various personal reasons the group disbanded so they could pursue their own development goals.
In the following months the original story changed heavily, and a smaller part from the overall story was selected for the game to take a new look. Around January 2009, a first example of a demo level went public, entitled Red Light. It was later with the assistance of some talented freelance artists and months of building different eviroments and testing that the production made better headway during that year. The artists include Mike Jones, Acid, Neils, Red Eye, Errant AI, Reita and Mgarand.
Towards the end of 2009, Chris was able to compile the first 7 levels of the game to be submitted as a public demo and included into the VBOTB finals. The game is now complete and going through the final review and bug testing.
Points of Interest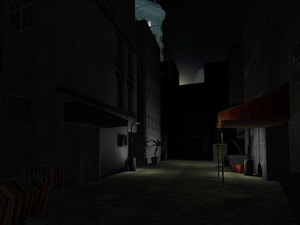 "The game is built apon a unique way of loading levels", says Chris. "Each Level was split down into 3 parts, so that the loading time would be reduced per section. There is a total of 18 level sections based over a variety of environments. These include an underwater tunnel, island, IGLF tower and more. The game is based on a manga style of art and a free flow style of gameplay."
Chris sums up by saying "Overall the past 2 and a half years have been a great time working with this production, engine and talented artists and developers. I am currently looking forward to a finished product and seeing what's next around the corner."

You can download the Red Shift demo here. It's just short of 150 Megabytes in size, so hit the download now, make yourself a drink, and prepare yourself for the Very Best of the Best 2009.
Building a Huge Game
As you can imagine, creating 18 levels of gameplay like we see in Red Shift is a time consuming task. Equally, building the final cut into a playable game is no mean feat for your hardware. Lee Bamber lets us into a great method that will ease the load.
The crux of this tip is that you don't really need to chain 20 levels together and build them all at once to have a huge game, you can actually build levels a few at a time and then simply rename the zip files when 'assembling' your standalone game. For example:
Build the first five levels as normal
You will see in the levelbank of your standalone game level1.zip level2.zip etc
Copy these zip files to a safe place (a folder called myfinallevels)
Build your next five levels
Now you will also see level1.zip level2.zip (but in fact they are levels 6 through 10)
Rename them as such so they read level6.zip level7.zip etc
Copy these renamed files to your safe place (myfinallevels)
Repeat until all the levels are built and copied in sequence to myfinallevels folder
Now delete any zip files in the standalone game levelbank folder so it's empty
Finally copy the contents of the myfinallevels folder to your levelbank folder and run your standalone game.
It's a bit of a cheat, but in technical terms, what it does is allow the FPSC-Game.exe program to keep within the 2GB virtual address space it has. This tends to get slowly fragmented the more memory it shifts throughout the process. So to build commercial quality games with vast and numerous levels on affordable hobbyist hardware, this is a great workaround.
Josh Mooney's Massive Model Pack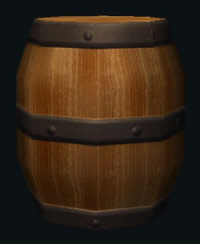 Josh is a regular contributor to the forums and can often be found sporting one of the Model Competition badges alongside his posts. As this newsletter goes to press he's the owner of the June 3D Master - Best Texture award. You may have recently seen the announcement that all of Josh's free models are being taken down due to a reorganisation of his site. Rather than lose this valuable resource, we've made them available through this month's newsletter as one big download. So if you're in need of any new game assets - from hands to helicopters - now is your chance to grab this huge collection.
The package consists of 107 models and a total of 375 files. It weighs in at a massive 241MB, so hit the

download button and go make yourself a cup of coffee. Of course, you'll get the mandatory barrel you find in every good model pack.
Rolfy Environments and Terrains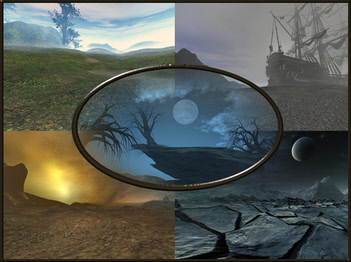 This pack contains five terrains and matching skyboxes to create a unique environment for your games. The terrains consist of 400 segments (20x20 grid size) to enable perfect player and enemy collision, there are also terrain outer boundaries which extend the terrain out to fill the entire 40x40 grid map, the outer rims being designed for player collision only. The terrains have been pre-built to simply be dropped into your map using the prefabs.
The center segments can be removed to place your buildings and other scenery elements; there is no terrain intrusion through your floors. It also allows you to place underground scenery such as mines or tunnels, easily removing segments for access. Since they have perfect enemy collision, there is no falling through or getting hung up; you will find that characters can even follow waypoints and use the terrain contours.
The textures for these terrains are 4096x4096 and have been baked using hi-res models in scene to get the perfect shadow and shapes of the ground.

You can purchase these from Rolfy's website, the details of which can be found in the forum thread, along with more information on the pack.
General Jackson's Gun Mod Kit
General Jackson has created a collection of gun sights, scopes and monitors that can be easily attached to your existing arsenal of guns. The collection includes:
2 tutorials for animation (optional) and attachment of the addons and overlays.
1 Bipod
1 Sniper Scope
1 Grenade Launcher
1 AR-15 Front Sight
10 overlays that will work on any guns: woodland, Woodland2, snowland, Snowland 2, Camo of the Tiger, Camo of the Cow, Camo of the Giraffe, desertland, Gold and Navy camo.
1 MW2 style Heartbeat sensor
1 Holographic sight
1 rack to mount the sights on
1 suppresor

The full details and screenshots can be found in the forum thread. You'll also find the link and details on obtaining this impressive add-on to your library.
The Evochron Universe just got Bigger

Trading commodities while sneaking past hostile forces, racing the best pilots in the area, mining for diamonds, negotiating for survival, spying for a curious energy company, cleaning dirty solar arrays, transporting an impatient passenger... and that's just on a Monday. The life of an independent mercenary is rarely without excitement. At times, you may choose to work under contract, while at others, you may want to take matters into your own hands in a quest to build your reputation and fortune. Your spacecraft awaits. Your adventure begins in the Sapphire solar system.
You control your destiny in true freeform gameplay with a variety of activities and objectives to complete. Accept objectives under contract or make up your own.
Customize the look, functionality, and performance of your ship with the component-based shipyard. Design and build your ship for the role you want to play.
Explore a vast 'seamless' universe without required jump gates or trade lanes to limit your movement.
Expand the game's universe by constructing new stations.
Master new weapons and technology including station detonators and anti-missile systems.
Take command and issue orders to your wingmen, including AI controlled ships in war zones.
Earn your fortune and keep the ship, upgrades, equipment, money, weapons, crew, and commodities you acquire in the game for use in both single player and multiplayer.
Join forces with other players in multiplayer to complete more challenging cooperative objectives that can offer much better pay. Link together to form squads and clans.
Venture through the depths of space across immense nebula clouds, diverse planetary landscapes, high gravity stars, dangerous black holes, and dark asteroid caves.
Descend into planet atmospheres and fly through rain, snow, clouds, and turbulence while managing the effects of drag, lift, friction, and gravity on your ship.
Take advantage of planet resources by mining terrain, recovering surface plants, storing oxygen, retrieving water, or simply land at cities to browse inventory.
Decide your own destiny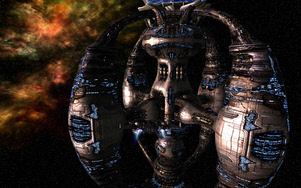 Choose your starting role to begin your adventure. Select from mercenary, miner/trader, combat pilot, or racer. Your selection determines your initial wealth and ship configuration. Learn the advanced avionics and weapon systems to aid in navigation and combat. Use the diverse physics system and range of combat tactics to your advantage. Hunt for the best trade routes and negotiate with other ships directly for quick deals. Build your wealth, rank, and reputation for greater rewards.
One game, immense gameplay possibilities
In Evochron, a player is free to seek their fortune as an independent mercenary in an adventure directed by their choices, abilities, and accomplishments. Each player can bring their unique skills and interests to the game, forming clans for cooperative goals or remaining solo to complete objectives on their own in true freeform space-sim gameplay.
"Having played a pre-release version of Evochron Mercenary, I can tell you that if you're looking for an immersive space game of immense scale then you need look no further. Heralding back to the days of Captain Blood, Elite and Space Trader, once you're in the cockpit you get a real sense of being able to go anywhere and do anything. Thanks to many years of continual development, you also get some gorgeous visuals to greet you when you get there too. This is one of my favourite DBP games, check it out!" - Lee Bamber, The Game Creators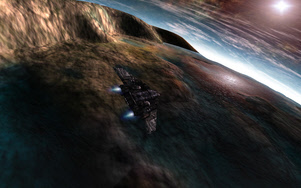 This latest incarnation of the Starwraith line of games is created using DarkBASIC Professional. For many years, the games were a testament to what was possible with DarkBASIC Classic, and in fact shaped the way the language progressed. Many of the enhancements for version 1.2 were born from the needs of the earlier Evochron games. "I'm definitely glad to be using DBPro now" reports Shawn of Starwraith. "The performance, improved debugging, shader options, and overall capabilities have been great to utilise."
There are a host of new features, taking advantage of the additional technology DarkBASIC Professional brings to the table. Each one serves a purpose in the game, and is implemented to enhance what is already an incredible feat of game engineering for an independent development company. These features include:
New graphics engine supporting higher resolutions, greater detail, and new effects/technology. Broad compatibility includes support for most 3D video cards with at least shader 2.0 capability.
New Multiplayer system with much higher performance for improved precision and gameplay.
Integrated voice chat lets you talk with other players using your PC's microphone.
New planetary engine offers a much higher level of detail along with new effects including far more realistic clouds, water, and terrain. Other planet effects include weather such as rain, snow, and turbulence. New gas giant planets feature moving cloud layers and powerful winds.
Improved physics system allowing for far greater speeds with velocity adjusted acceleration curves and accuracy for mass, thrust, and vector calculations. Realistic zero gravity inertia based 'Newtonian' style flight model including complete 3-way rotation and 3-way direction control with optional variable input. An advanced inertial dampening system helps keep flight control simple in space, atmospheres, and gravity fields.
New dynamic music system - music changes with the level of hostility around you from soft ambient to high intensity action.

The Evechron Mercenary website launch is 1 July 2010. You can find more information, screenshots and video at the Starwraith website, and take a sneak preview of what is likely to be the most comprehensive space trading game ever.
The Grail of 20 Liners
By David Gervais

It's strange how sometimes something simple can catch your imagination and inspire a burst of creativity. About a month ago while doing my daily browsing of these forums I dropped into the 20-Line Challenge thread. Lo and behold, I found an 18 line 'Roguelike' game.
The roguelike is a sub-genre of role-playing video games, characterised by randomisation for replayability, permanent death, and turn-based movement. Many early roguelikes featured ASCII graphics. Games are typically dungeon crawls, with many monsters, items, and environmental features. Wikipedia
I was simply amazed at how well this little 20-Liner captured the feel of the old Roguelike games. The dungeon generation was "Most Excellent Dude!" Then a spark ignited my imagination, having a long history with Roguelike games and a hard drive stuffed with RPG tiles/graphics I have made over the years I decided to see if I could give this little gem a facelift. I contacted IBOL after 'baiting' him in his own thread..

"I might make you some custom graphics if you are interested..."
IBOL is a smart cookie, he saw the potential of my offer immediately and we made contact. The first thing he did was to adjust his code to use 'Placeholder' graphics. Within hours I replaced the floor/wall and player tiles. This set the tone and direction of the rest of the graphics. When I get inspired my mind races and thinks of ways to 'keep it simple' and 'make it good'. Well, IBOL took care of that, so I only had to 'insert eye-candy as required'.


The transformation is now complete. You can download the compiled executable along with the required media. Just unzip it to a folder and you should have a
GrailOfTheGods.exe
and a folder called
gotg-ti\
containing all the media.
As an added bonus IBOL has made sure that the
source code
is 'Super-Commented' so that both beginners and pros alike can learn how the code runs and what part of the code does what. Reading through the commented code is almost like a tutorial in itself. My hats off to IBOL for doing such a fine job of keeping his code clean and well commented.
I'd like to thank IBOL for letting me have some fun with his little Roguelike. It was a pleasure to work with him over the course of the last month and I hope that this little upgrade will help to show that 'simple' does not mean 'bad', and that perhaps others might take some inspiration from this shining example of how a simple 20-liner game can be taken to the next step.
As an artist who often gets frustrated in my lack of programming skills, I know that many programmers feel the same way where their art skills are concerned. With that in mind, I'd like to encourage all you programmers to use 'Placeholder Graphics' when developing your games. It is the easiest way to 'lure' an artist like myself out of the woodwork. I for one like the idea of 'customising'

or 'upgrading' placeholder graphics. I can't promise that I'll upgrade every project that uses placeholder graphics, but if you use them, you never know who might take an interest in helping. So download
Grail of the Gods
now, and be inspired! The full story is also available in the
forums here
.
3D Modeling Competition
By David Gervais, BiggAdd and MikeS
June 2010 Winners: The Big Bad End-game Boss

June's competition was to make a Boss character, make him big and make him BAD! Make him Da BOSS! The number and quality of entries has been fantastic yet again, all of which are published here and worthy of mention. We can only have three winners, and here they are: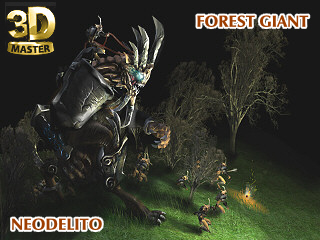 3D Master - Forest Giant
by Neodelito
Jack and Jill went up the hill, but never came down! Well, if they ran into this guy they wouldn't. Great bad ass boss, Good job!
3D Best Model - Chained Demon
by Mazz426
Amazing sculpt, the details come alive and makes this entry look creepy. Excellent Model!
3D Best Texture - Kraken Sea Monster
by Asteric
Amazing job on the texture, it makes this model come alive. It looks as harmless as a star fish, but we know appearances can be deceiving.
Here are all of the other entries, hover over them for the artist's name.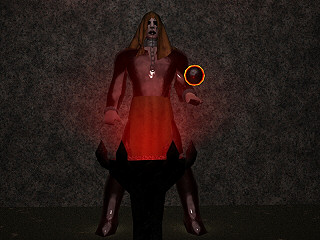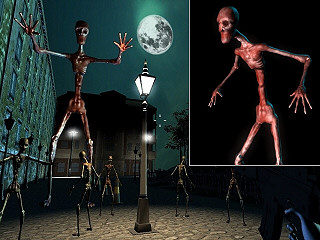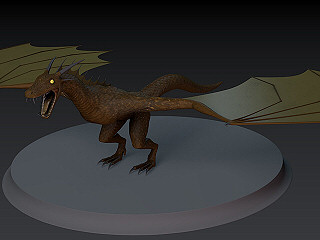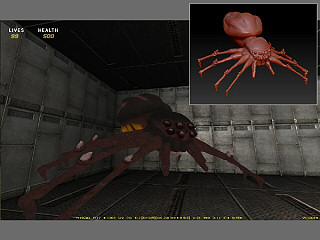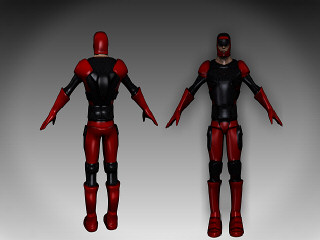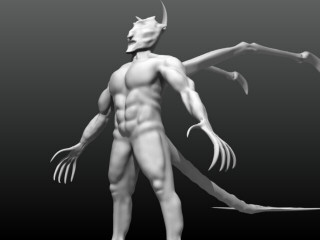 August Competition : The Prop Room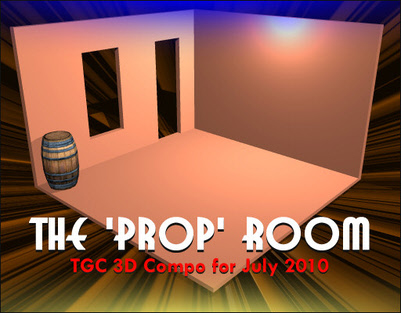 Rules:

1) Make anything that could be considered a 'Prop'
2) Use the banner image as a reference for size. If it can't fit in a room this size then it's not a 'Prop'
3) 640x480 final rendering size. (a Beauty Shot and multiple angle views are encouraged)
4) A model must be uploaded with your final entry.
5) Have Fun!

Contest ends July 24th, you'll find the full details in the 3D Forum as usual. Good luck, the entries just get better each time!

How the 3D Modeling Competitions Work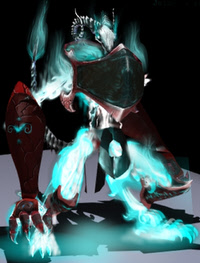 The accolades for the winners are retained until the next competition winners, and are as follows:

3DMaster - Champion awarded to the overall winner in the competition, an entry which displays both modeling and texturing excellence.

3DMaster - Best Model awarded to the runner up who demonstrates the finest modeling skills in the competition.

3DMaster - Best Texture awarded to the runner up who demonstrates texturing wizardry in the competition.
The awards will cling to your Avatar until the results of the following competition are announced. So to keep your award, you must defend your honour in battle once again!
Lee's Tip of the Month -Super Strong Backups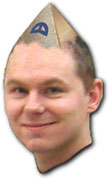 I have offered tips in the past relating to backing up your work and files, and because I cannot emphasise the topic enough I am going to offer it again. Recently I had the opportunity to upgrade my back-up systems and having experienced every possible combination of data loss short of earthquake, I felt a little safer as a result.
In swapping out some smaller drives for larger ones, I found myself the proud owner of a number of small drives that really had no home as work drives. My solution came about from figuring out how to use up lots of drives, and I am sure this is common knowledge to many coders out there it's nice to know for those who do not.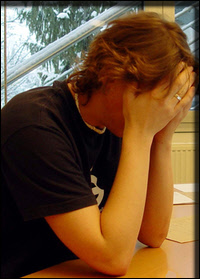 The solution is called RAID-5. For those still reading, this is a term which describes a technique whereby your PC can connect at least three drives together to make one large drive. Not only is one larger partition easier to manage when it comes to where you 'dump' all your archives and back-ups, but the real benefit to RAID-5 is that it uses what is called tolerance. Put simply, it means that during normal operations, should any one of your drives fail, your back-up space is unaffected and you can continue to access the files and use it. Your PC will tell you that one of the drives has failed giving you ample time to jog off down to the shops and buy a replacement, or send your faulty drive back to the manufacturers for a warranty replacement. When you place the new drive back into your PC, replacing the faulty one, the RAID-5 system synchronises with it and once finished, you have a fault tolerant back-up system again. The chances of two drives failing within days of each other are remote, but not impossible, so I always keep a spare drive in the cupboard just in case any single device should fail. It's also a good idea to keep the drives the exact same make and model to reduce headaches.
I won't go into how you set-up a RAID-5 system as it largely depends on your PC hardware, but if you have bought a computer / motherboard in the last few years and you are using SATA hard drives, chances are you already have the hardware available to configure your system. To find out, check the motherboard manual that came with your PC. Alternatively you can buy PCI cards that have RAID-5 hardware built-in, in which you can then plug your internal SATA cables and configure.
Apart from your good self, your data is about the most important thing you own as a coder and there is no such thing as paranoia when it comes to a good back-up system. Always remember, the only thing better than a back-up is two back-ups!
Keeping the Flame Alive

The FPS Creator Best of the Best was set up almost three years ago by KeithC, moderator of the FPSC boards. This month Keith is hanging up his forum boots and moving on to newer ventures. I'm quite sure we'll see him around from time to time, but it does mean that BOTB needs a new guardian.
Thraxas has stepped up to the challenge and will be managing the Best of the Best from this point. We're all happy that it's in safe hands, and the keys to the vaults have been duly handed over as of this newsletter. Our gratitude goes out to KeithC for his tremendous efforts in creating and maintaing BOTB, and we wish him the very best, and look forward to Thraxas keeping the tradition alive in the months to come.
From the Forums

The Community Rules and Information thread is the most comprehensive guide to the FPSC forums you will need. It has been compiled over many weeks by KeithC. It covers 17 categories from Forum Rules to finding the perfect FPSC Mod for your project. Within each section you'll find a huge

depth of information and yet more links to all of the resources you will need. Whether you are new to the forums or a veteran, you will find this guide invaluable.
Longstanding forum member Joe Austin is making a request of a different kind. He's looking for support for their Extreme Makeover application, so that they can make it into a safe home for their son, Avery. read the full story in the forums.
As reported it's time for KeithC to stop spinning his wheels and develop something serious. He's found a partner with the same ambitions, and they're moving in that direction. This is Keith's farewell thread, for all wellwishers to add their comments to.
.
The Game Creators want to know what you need from a web hosting service. Do you need a web hosting account alongside your TGC resources, and just how much would you need. Take our survey to shape the future of your community site.
With TGC moving over to SVN, Omen has posted his own SVN project. He's going to go through the whole process of building OMEN again, this time named Frost. Accompanying the SVN is many hours of video tutorials of the build. This is a resource not to be missed.
.
Monthly Newsletter Winner - $100 voucher up for grabs every month!

Join us on Facebook for the chance to win a $100 gift voucher each month. Simply add yourself as a TGC Fan and you will be automatically entered into the draw each month. The voucher can be spent on any of the products on our site. Sign up now, and good luck!

Outro
Share your news with over 23,500 active games developers!
If you have something you'd like featured in a future issue then please get in touch and include as much information as possible (including where applicable: screen shots, URLs and zip files).
Issue 91 deadline - July 22nd 2010.
"Love of beauty is taste. The creation of beauty is art."
Ralph Waldo Emerson