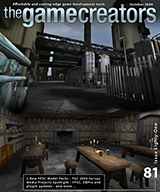 I'm a big fan of good conspiracy stories, and I know I'm not alone. Even the people that don't like conspiracies still talk about them in order to debunk them. It would seem that, given the emotive reactions triggered, it would make an ideal focus for your FPS storylines. There is another advantage to such a story too.
Currently halfway through Night Fall by Nelson Demille, the plot has taken me many places. From graveyard to beach, aircraft hangar to port patrol station, a multitude of scenes are depicted. Each one is reached by an unfolding story with tenuous links, every encounter leading to the next locale. The story flows smoothly whilst the author traverses many wonderful backdrops.
Relating this to games, the best ones always have a good storyline to hold it together and retain interest. Making sure the story provides plenty of scope for location, a story that builds and reveals itself over time, joining the dots and facilitating huge variation over the different levels, this could just be the formula that makes your good game a great game.
Whilst planning your killer storyline, you might want to take the opportunity to fill in the Game Creators survey, a chance to determine future model packs and resources. The details are in the newlsetter this month, as well as a chance to feed back on the DarkBASIC games grabbing your attention right now. You'll find more new Model Packs, innovative applications designed for music and media and many more inspiring articles and ideas to motivate you.

contents
(1) Survey (2) DarkBASIC Pro (3) FPSC News (4) TGC Store (5) Model Packs (6) 3D Compo (7) Sound Packs (8) Midi Wizard (9) Video Loops (10) Tip Of The Month (11) Videos (12) Toolbox (13) From the Forums (14) Winner (15) Outro
The Game Creators Survey 2009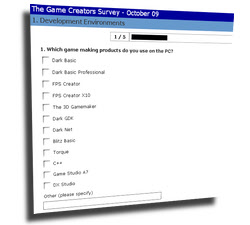 The Game Creators are asking the community to help shape the future of the product range. Covering everything from current products such as DarkBASIC Professional and FPS Creator, to applications that are still ideas forming in the minds of the team, this is your chance to air your opinions. You can even influence the direction of future model packs, ensuring we are delivering what you need.
Take the survey now, and we will work through the results to serve you better in the future. it only takes a few minutes of your time - thank you in advance for keeping us informed.
DarkBASIC Professional News

U75 beta continues to progress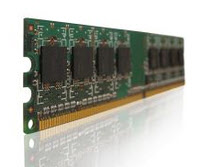 Expect improvements and bug fixes in U75, including the eradication of the memory leaks identified
Work on the U75 beta has been a two-fold process; firstly to improve general stability such as fixing numerous small but accumalative memory leaks and second to bring some key tweaks to the main IDE, which we hope to replace the current legacy one with for U75. We had planned to launch the replacement IDE for U74 but thanks to the beta testers it made sense to stall its release until some minor issues have been dealt with. Well thanks to some much appreciated external help, we are much closer to releasing the new IDE as part of U75. Subject to a good response from the beta community we will be launching it for U75. We are also preparing a new build of DBP Online as well to include some of the better examples from Dark Game Studio bundle too, so watch out for U75 and the new DBP online download during October.
Wanted...The Best DarkBASIC Professional Games
A message from Lee Bamber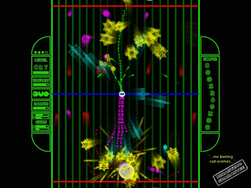 Name your favourite DBP games of all time
As many of you know I am not one for posting about anything other than bugs and features, but on this occasion I am looking for recommendations from grass roots DBP users on what their favourite DBP game has been. I am compiling a new installer for the latest Dark Basic Pro download and I want to throw in some of the best DBP games produced by the community from the last few years.
We are looking for the smaller games of course as we don't want to inflate the downloadable size too much. We have a great language and backed by a monstrous amount of resources but I feel new users to DBP would benefit the most from playing a few finished games.



If you have a recommendation, we ask you to post it in the forum thread with a link to the game/site/author and we will do the rest. Thanks again and I wish you the best in your current projects!
DarkNet V1.16 Documentation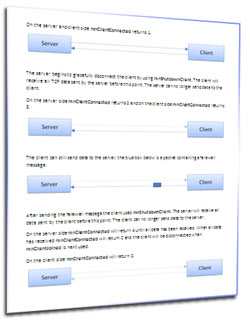 You should already be aware that DarkNet is now at version 1.16, with a number of improvements and new features. Performance has been significantly tuned, with changes to the error system and a welcome addition of more demo code snippets. The sample code covers DarkBASIC Professional, C++, C# and VB.net.
The wealth of new commands covers a range of functionality:
Packets
Networking
Firewall
Sound
You will also find comprehensive documentation detailing

the latest features of the plugin. You can download this documentation here in PDF form. The latest update for existing users can be found in your order history. For anyone interested in networking your games and applications and as yet unfamiliar with DarkNet, read on...
What is DarkNet?
DarkNet is a multiplayer plugin specifically designed for use in game development. It uses both UDP and TCP protocol making it suitable for virtually any type of online game ranging from fast paced first person shooters to large scale massively multiplayer online games. It is very easy to use and well documented with several code examples. DarkNet is compatible with Dark Basic Professional, C++ and .NET compatible languages (e.g. C#, VB.NET). Here are some of the key features:
DarkNet is very easy to use and is useful to programmers of all abilities.
Basic, easy to use commands exist for beginners, whilst more advanced users can make use of additional commands intended to maximize performance.
DarkNet is extremely secure and designed with an intuitive error reporting system.
Encryption and Decryption of packets is supported which means that sensitive data can be transferred between applications without fear of malicious interception.
DarkNet includes a versatile error system; all modes provide useful information about the error.
Instance system allows you to create and control multiple connections.
Broadcasting feature allows applications to transmit data to all devices on a LAN without directly connecting to the devices.
DNS, NAT and uPnP compatibility and functionality

DarkNet is available to purchase now from The Game Creators website. You will receive the latest update, including all of the aforementioned features. The full details, including further functionality, are available on the product page.
Dark Game Studio Bonanza

Special offer while stocks last: Dark Game Studio, Dark Physics, Dark Lights, Dark AI and Extends for an incredibly low price of $49.99. Save over $170!
Creating your own PC games is now easier than ever with this special compilation of game making tools:
Dark Edit
Demo Games
Physics Demos

Order Now

Save over $170 on this special deal. Be sure to check out the screen shots and the online videos. You can of course order safely and securely online, for delivery via postal mail.


FPS Creator Updates

FPS Creator Update Frenzy
A substantial part of the previous month's development has been dedicated to the X9 engine, and during this time it has undergone a few notable additions as part of the V116 beta. The list is once again too lengthy to enter into details, but we can certainly provide the highlights for those users not currently involved in the V116 beta.
The usual clanging and noisy footfalls the player makes has been toned down considerably to resemble other popular first person games

A serious optimization has been made to character sound...In a typical level of 150 characters, the latest V116 version consumes 600MB less memory!

A serious optimization has been made to character sound effect loading meaning that the oversize memory footprint has dropped and performance increased. In a typical level of 150 characters, the latest V116 version consumes 600MB less memory!
The game save feature now grabs the entire screen, not just a window within the current view, in addition to other minor save/load issues reported by beta testers.
One or two new FPI actions added and associated FPI scripts for things like dropping the currently held weapon, candle light script and switches that require keys.
Character textures can now be changed and viewed in their changed state within the editor (though does introduce an editor performance hit if you elect to use this feature).
Updated the 'missing media' prompt to something more meaningful and now a .LOG file is produced alongside any .FPM file that fails to find the media it used to create the level. Ideal when you are sent a level from a friend and need to know all the media and custom media it requires.
Reconfigured the TEST GAME process so you no longer need to press the OK button, which has the added bonus of fixing the ALT+TAB bug experienced by some users who found their game view hidden 'behind' the interface window.
Prevented the test game and build game sequences to use FPI scripts that are not specified, meaning levels load much quicker and the final game size is smaller (as scripts often load in sound and image files associated with them).
Fixed numerous memory leaks that happened for large games played over a long time.

We performed a major rework of the collision builder...The upshot is that the final game
size is smaller, the physics performance is quicker, the collision simulation more stable and the engine less prone to memory leaks. It also means the game loads slightly faster.

We performed a major rework of the collision builder which you will notice as an extra iterative step in the test game and build game processes per level. Previously the physics geometry was copied from the visual geometry, but this proved to increase final game size by 10's of megabytes, causing a longer loading time and a slight performance hit, not to mention collision oddities. We added a step to the universe builder to create a special non-visible collision geometry set for the physics, replacing statically added entities with box shapes (where the entity specified a box collision mode). The upshot is that the final game size is smaller, the physics performance is quicker, the collision simulation more stable and the engine less prone to memory leaks. It also means the game loads slightly faster. The downside is the extra step in the test and build game sequence, and we are happy to introduce a flag for those users who want to control this new step. We feel it does more good than harm and look forward to your feedback on this feature.
Fixed a long standing bug that caused the entire near-universe to disappear when you stood directly over a portal in the visibility culling universe, rare but annoying when it strikes.
Finally the interface has 'borrowed' many of the features of the X10 interface which means you now have a getting started section to play videos and browse samples, a unified serial code system so you no longer have to open up USERDETAILS to replace your serial code and a number of other small additions.
There is more on the interface switch in the X10 news, but for now we would like to thank those beta testers who helped make V116 stronger and look forward to continuing participation in our beta threads.
FPS Creator X10 Interface
We had planned to start a new X10 beta featuring the new FPSC interface, but the process of refining the interface for X9 users took considerably longer than anticipated. The good news is that the interface is almost entirely multi-version friendly now, with the X9 interface strikingly similar now to the X10 one.
Naturally this means any fixes and additions to the X9 interface will be mirrored for X10 users, and vice versa. Once we have released V116 of X9 officially, we will then have the green light to trial out the new combi-interface on X10. We chose this order as there may be additional work related to X10 store compatibility and it made sense to get V116 out the door before focusing purely on the X10 side of FPSC.
Early tests are positive, and we hope to start the beta during October. Keep an eye out in the X10 forum stickies for news of the X10 beta, where the focus will be the new interface, the store integration and general stability around these areas.
Special Offer while Stocks Last - $22.99,

Save Over $150.00!
Take advantage of this whopping special offer! Get FPS Creator, FPS Creator Tutorial Course and 8 Model Packs for an incredibly low price of $29.99 USD (€22.00 EUR, £19.99 GBP). This deal includes:
FPS Creator
FPS Creator Tutorial Course
Model Pack 1
Model Pack 3
Model Pack 7
Model Pack 11
Model Pack 12
Model Pack 13
Model Pack 14
Model Pack 15
Click here to purchase the Bonanza pack, including FPS Creator
for just $29.99 / €22.00 / £19.99
The Game Creator Store - New Additions

Top up your Points by Mobile

You can now purchase 500 Store Points directly from your mobile. You don't need a credit card or payment details, simply enter your request on the Store payment page along with your mobile number. This service is available in the UK, United States and the following European countries - Austria, Czech Republic, Denmark, Republic of Ireland, Finland, Germany, Netherlands, Norway and Sweden. Other countries may become available at a future date.
Upload Your Assets to The Game Creator Store
Did you know you can sell your models, segments, music and sky boxes in the Game Creator Store? We already have dozens of artists selling their media, and we welcome anyone with the talent to provide our community with quality assets to do the same. If you are interested in becoming a store seller, please contact Janet, our Store Administrator directly.
New Store Additions
Dumper Truck
Supplied as two models, this vehicle can be used in both day and night scenes. The model includes light cones, enabling you to produce impressive lighting effects in dark or dusky conditions.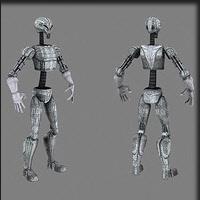 Robot-X
Based on Colonel X for its animations and behaviour, Robot-X is a great character for Sci-Fi themed games. Imagine an army of robots approaching down narrow corridors, through sliding doors, armed and ready to unleash their weaponry.
Roman Statue
The statue from the Roman era can be used to adorn buildings, entrances and courtyards. It is part of the Roman pack, available from the FPS Creator website. Many of the models can be downloaded as individual entities from the store, or purchased as a full collection of related and themed items as a Model Pack.
Jail Door
Probably not the standard of door you'd expect in a modern jail, but more likely in the cellars of the King's residence. This beautifully ornate door would be well suited to a rampage through palacial surroundings.
All of the above models are available to purchase and download through the inbuilt Game Creator Store in FPS Creator, and also using the standalone store for other game-making tools.
Model Pack 34 & 35 - Industrial & Medieval Media

The industrial pack contains everything you need to make highly detailed and atmospheric industrial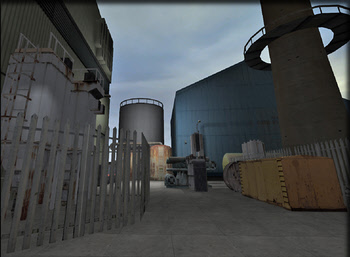 park settings. Containing 42 entities including building and machinery entities plus 20 segments, it's easy to set out almost limitless machinery configurations, and building layouts.
Add a few containers, drop in the buildings and overhead gantries, fence off areas with rusting metal sections, and even add a towering chimney to quickly build a vast maze of outdoor scenery to explore. It's easy to add many hiding places, critical paths through cluttered machine yards and hidden dangers around every corner.

The model pack is available to purchase now from the FPS Creator website, along with full details of the pack and demo video.
Model Pack 35 - Medieval Interiors

This pack has been faithfully recreated using authentic medieval textures, and can be used for all kinds of interior level designs. The pack contains 61 entities, and 41 room segments, providing you with fantastic potential for creating your own medieval environment.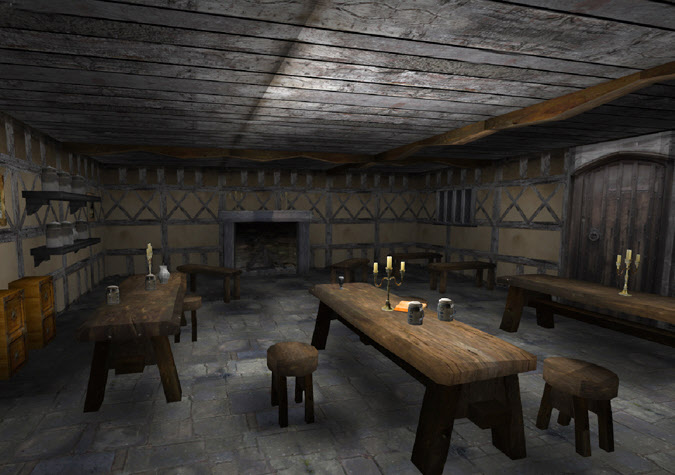 This is the perfect accompaniment to the established Model Pack 20, dedicated to medieval exterior scenes. Model Pack 20 adds a village in the form of 21 buildings to your collection, ranging from an inn to a church, along with numerous characters and props. Imagine the depth of any game using both indoor and outdoor levels!

Model Pack 35 is available to purchase now from the FPS Creator website, alongside the full details of the pack.
User Created Model Pack - Pirates

Cosmic Prophet and company have pulled together yet again to bring a free Pirate Pack to the community. It includes over 100 new entities, nearly a dozen new segments, new skyboxes, 5 new characters, and 4 new weapons. In the second download - split due to the sheer volume of content - you'll also find sounds, alternative textures, more weapons and another new character. In all, there is over 230 Megabytes of media!
This pack is brought to you thanks to the collaborative work of the following:
The Cosmic Prophet- Lead Modeler/ Pack compiler
Teamhalo - Weapons
Fallen one - Skyboxes
DJMaster - Weapons
Kravenwolf -Modeler
Darmic - Modeler
Nickeydude - Audio files
Metal Devil 123 - Menu Huds
AdrianoJones Wannabe - Audio files


Full details can be found on the forums, where you can feed back to the team, lavish them with praise and encourage them to work on their next pack.

The downloads have been made available directly from the newsletter. You can grab the main pack here, and the bonus pack is also available here.
3D Modeling Competition

By BiggAdd, MikeS and David Gervais
Do you see what I see? This competition revolved around your computer. The challenge was to model anything that is within sight of your computer. Pretend your computer has 360 degree view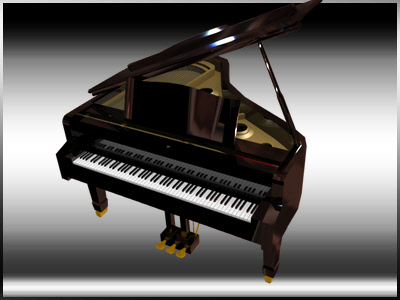 but cannot see through walls. Pick an object, any object within sight and make a model. Here are the winners:
3DMaster Champion - AndrewT
Who would have thought a computer would be set up in view of a Baby Grand? Great model, very realistic texture. A definite showcase example worthy of the title.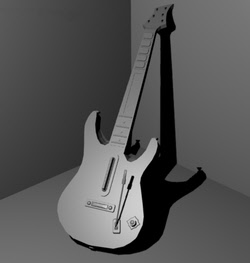 3D Master - Best Model - Joint Winners
Winning entry aside, we had two entries that left the judges undecided on an outright artist for best model. Therefore, we have two winners of this accolade, namely Happy Cheesecake and Dragon Assasin.
The detail on Happy Cheesecake's guitar is impressive given the low poly count of less than 1800, making it suitable for games too. Dragon Assasin, has taken a smoothed render of his headphones for a highly detailed and accurate rendition.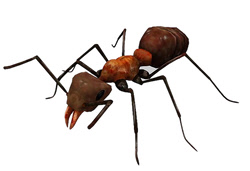 3D Master - Best Texture
This entry came out of left field in that, never would one have thought to model a 'visitor'. Excellent texture, looks awesome at closeup range and scaled down to 'ant size'.
How the 3D Modeling Competitions Work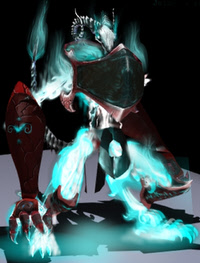 The accolades for the winners are retained until the next competition winners, and are as follows:

3DMaster - Champion awarded to the overall winner in the competition, an entry which displays both modeling and texturing excellence.

3DMaster - Best Model awarded to the runner up who demonstrates the finest modeling skills in the competition.

3DMaster - Best Texture awarded to the runner up who demonstrates texturing wizardry in the competition.
The awards will cling to your Avatar until the results of the following competition are announced. So to keep your award, you must defend your honour in battle once again!
Sound Matter Bundle - Packs 13 to 16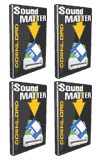 You can now purchase Sound Matter packs 13 to 16 as one bundle, saving you over 40% on the individual prices. These join the numerous other bundles already available to save you money on your sound effects library.
Pack 13 - sound effects ideal for shoot-em-ups. Includes: Explosions, Laser Beams, Menu Clicks, Rockets, Robots and more. There are 75 unique effects.
Pack 14 - A wide range of sound effects to handle door open and close situations.
Pack 15 - effects for hand held weapons such as swords, shuriken, daggers and much more.
Pack 16 - sport related sound effects including cheers, claps, crowds and much more.

The Sound Matter bundles are available to purchase now from The Game Creators website.
3D Midi Wizard
Robert Medina, aka BlobVanDam has been busy creating the ultimate Midi graphic interface in DarkBASIC Professional. The Wizard is a 3D character who plays his virtual keyboard alongside your own MIDI-based music in realtime. On the octagonal keyboard, the wizard will attempt to faithfully reproduce whatever notes are generated through the Midi interface. "The challenge", continues Robert, "was getting it to sort the notes and figure out which hand and which finger to play with, and perform it as best it can."

The program is used as a showpiece for rock band Dream Theater. The program has already been used for about 12 tour dates along the East coast of the US, and will be making its way across the rest of the US, Europe, and ultimately across the rest of the world for about 100 shows in total. The program was also demonstrated at this year's NAMM show at the Korg booth.
Design and Implementation
Since it is only designed for one specific high end machine, the graphics have not had to suffer in any way to ensure compatibility. The room uses a parallax mapping shader, modified to include specular mapping and light mapping. Everything else in the scene is also lightmapped, and there is a glow shader applied to add some softness to the scene.
The musical staff shows which notes are being played in realtime, and uses a custom made vertex shader to ripple the staff based on playing speed. All of the character animation is done in realtime through code with no pre-made animation. Robert programmed some basic Inverse Kinematics into the arms so that the hands could be placed in the correct spot on the keyboard. You'll also notice a cel shading effect, although this is only to implement the cartoon outline, and not the shading aspect.
Additional attention to detail includes a shadow shader so the fingers cast a shadow onto the keys, and cube mapped keys to make them shiny.
When in use at the live shows, Midi Wizard gets displayed on a 55" plasma screen behind the keyboard player, and also on the large projection screen. The band's keyboard player also does a solo spot where he duels with the 3D character, followed by a duet!
You can browse through many more of Robert's 2D and 3D creations on his website.
HD Video Loops - Innovating with DBPro
Darin Snow of Xeridox Entertainment has recently released a number of HD Video Loop volumes. Created using a custom video loop editor programmed in DarkBASIC Professional, each one can be seamlessly looped to provide backdrops for many different purposes, from news reels to promotional material for organisations. I asked Darin to give an insight into this project, and exactly how it came about.
"The idea of creating video loops came to me earlier this year, shortly after being laid off from work. I live in Jonesboro, Arkansas in the US, and jobs here are the most scarce when they're most needed it seems. So, I began working on just what I was going to do while I was on unemployment. I had made a few simple video loops using Adobe Premiere for my church's television program, but I wondered if I could make them using DBPro instead. At first, I thought 'No, I can't make them that good', but I decided to give it a try anyway.
"Programming a video loop editor is very much like programming a level editor for a game. You place objects where you want them, scale and rotate as necessary, and apply textures and effects"
"Programming a video loop editor is very much like programming a level editor for a game. You place objects where you want them, scale and rotate as necessary, and apply textures and effects. In addition, I disabled some of the depth reading and/or writing in DBPro, by using 'Disable Object Zwrite' or 'Disable Object Zread' and sometimes 'Disable Object Zdepth' because I wanted to create the illusion that there were colors moving around, not polygons. Other things I added were constantly rotating and scrolling textures, plus the calculations to ensure that, after the video is rendered, that it loops seamlessly, with no visual cut. The calculations are still a bit buggy, so sometimes I had to pull a few tricks in Premiere to get them seamless.
Bursting out from the Screen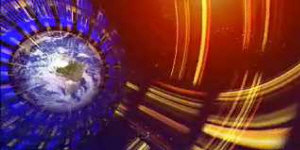 Some people have asked, 'How do you get those bright bursts, like in persp_1 and persp_7?' First, I create some textures in a paint program. Sometimes just a bunch of paint splotches and scribbling, plus a blur effect is good enough. I also create a starburst image, which most paint programs can do with a plugin or filter. Then, in the loop editor, I create a cylinder, rotate it so it appears as if you're peering into it, and apply the scribbled texture. I then experiment with different scaling and scrolling values, and make sure to apply transparency or ghosting to the cylinder, in case I want to put something else outside of it later, like a spacescape, to give it a bit more depth. Then I create a plane object, and apply the starburst image, again ghosting it, and ensuring that it's right in the center of the cylinder, so it appears its light at the end of a tunnel. To make it more interesting, I may start the starburst on a slow z-rotation, and add another starburst rotating the opposite direction, to make an animated shining effect. I may then add in more cylinders, perhaps scrolling the opposite direction, to add more effect to the loop.

"Wait a minute, all you do is scribble in a paint program, and slap it on a cylinder, and add an image of a starburst? That's it! Yes, it really doesn't take a whole lot to make a video loop, and the program itself is way smaller than a level editing program. What makes the loop look so big, is the addition of more elements, and of course, a spacescape or something in the background to add a sense of depth. The real challenge comes in making each video loop different from the others, while sometimes using the same images!
Creating the Video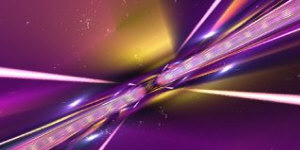 "I found a free avi dll in the forums, but it seems it had trouble making an avi 3,600 frames (2 minutes) long, so I had to program the editor to make several smaller ones. Then, using a video editor, put all the videos together, and export them into mov (QuickTime) format. I also made the editor minimize when it started writing the videos, that way I don't have to sit there for the next 30 minutes and watch it frame by frame. Instead, I can go do something else, like make some more images for the next video loop.

"My future plans are to create not only video loops, but transitions and lower-thirds also. Transitions are short videos, usually 1 to 5 seconds long, from one scene to another. Examples can be found on ESPN, usually during a football broadcast. A lower-third is that little banner at the bottom of the screen with a person's name that's being interviewed on a newscast, or it may contain news tidbits or other information. I'm also thinking of making some motion elements, such as a spinning globe by itself, with the rest of the screen transparent. Several elements like these could be layered together so one could make customized loops, placing the elements where they want on the screen using their video editor, such as Adobe Premiere or Sony Vegas."

The video loops are available now from the website, to purchase individually for download or in full volumes, supplied on DVD.
Lee's Tip of the Month - The Day My Game Was HaCkEd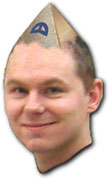 It may seem a bizarre notion, but when I hear that my software or software written by someone I know has been hacked, or pirated, I get a fussy feeling inside. Sure piracy is bad and hacking is bad, but in a way it also means someone out there thought your game was worth pirating or hacking. In a way, it's a compliment. Now let me state right now that as a life-long weaver of the code fantastic, I deplore piracy in all its many ugly forms and although it does not touch the larger studios as severely, it positively kills off smaller developers and authors which I think is the real crime.
Recently I learned that a pretty famous DarkBASIC title had been the victim of a hack to provide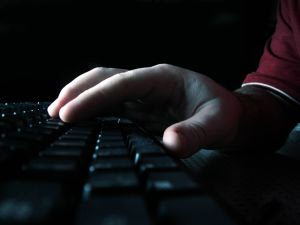 infinite scores, lives and other juicy statistics and I got an email from the author asking for advice to safe-guard game data. At the time I had no code available to send to him, and the last time I thought about anti-hacking game data was over a decade ago so I thought I would dedicate an article to it.
This concept can also apply to storing any kind of data you want to hide from prying eyes, be it serial codes, text clues in your game or other numerics that are attractive to a potential hacker. The principal is very simple. Create a large block of memory at run-time and randomly add your data into that block somewhere. The location naturally changes each time you run the game so a standard variable address hack will not work. Once you have control of where and what you write, you can play all manner of mayhem on the hacker whilst hiding your true values until they give up.
The simplest example would be something like this:
 PBASE=MAKE MEMORY(1024)
 RANDOMIZE TIMER()
 SCOREOFFSET=RND(1000)
 *PBASE=SCOREOFFSET
 P AS DWORD
 P=PBASE+SCOREOFFSET
 *P=42
 SCORE=*P
 PRINT "YOUR SCORE IS ";SCORE
 WAIT KEY
The first line of the code creates the memory block and places the pointer to that memory in a variable. This pointer is important and we will need it when we come to free the memory at the end of the program. We then generate a random offset from 0 to 1000 and store that offset in the first DWORD of the memory block. We then advance a pointer variable using the offset to a place in the memory block. We then write our score into that position and print the result to the screen. Later in the game when you want to add to your score, the code would be:
 P=PBASE+SCOREOFFSET
 SCOREOFFSET=*P
 P=P+SCOREOFFSET
 *P=SCORE+10
 SCORE=*P
 PRINT "YOUR SCORE IS NOW ";SCORE
Here you can see we are using the base pointer from the start of the memory block and adding the offset which we find in the first DWORD of the memory block to re-assign the value P with the correct memory address that stores the score. We create a new higher score, then read that score back to the score variable and display the new score on the screen. And finally, when the game ends, remember to free that memory, like so:
 DELETE MEMORY PBASE
 WAIT KEY
So in just a few lines you have made sure the hacker does not know exactly where in memory the score is held, and ensuring a simple hack cannot defeat your game logic. Of course this is the most simplest form, but you now understand that nature of the technique. More advanced techniques exist such as creating checksums of the various game data items so if the hacker manages to modify your game at run-time, the checksum will report that one of the values is not correct and you can cause your game to produce an error message, or more sneakily degrade game performance until the hacker feels like they are playing in treacle.
You could even create multiple blocks of memory, even storing the pointers into one memory block in another memory block, or use a combination of offset values to finally locate the destination value. All the crazy random nonsense you can come up with will profoundly frustrate your hacker friend, and provide you with the joy of having written a cool protected game, and provided the hacker hours of fun trying to hack your game. The real win of course is when they completely throw in the towel and declare your game is close to unhackable!
Video Gallery

HD Video Loops
As featured earlier in the newsletter, this is a sample of one of the HD Video Loops created by Xeridox Entertainment. Read the article for an insight into how these fantastic effects are generated.
Model Pack 34
You've seen the detail, now view the results. Everything you see in this video is included in the pack, the video gives you a true sense of how much scope there is with this collection at your fingertips.
Model Pack 35
The Medieval Interiors Pack is elegantly demonstrated here, showing the high level of detail in the textures, and the ambience that can be generated when combining the elements.
Developer's Toolbox - Dropbox


The Game Creators are using a service called Dropbox to synchronise, share and backup files online. Working from an individual perspective, it adds peace of mind, knowing files are safely stored offsite should disaster recovery become a reality. From the team perspective, it's a fast, simple and intelligent way to share. It works well for teams working from different locations, a situation more and more of us find ourselves in today.
There are many services like Dropbox. The Game Creators have found this one to be a comprehensive and easy to use service. You can take a 14 day trial to see if it fits the needs of you or your team.
Get In The Game 2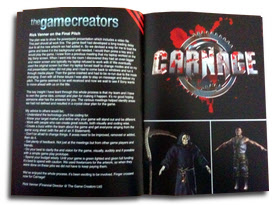 TGC are again attending the Get In The Game event hosted by North West Vision & Media and will this time be pitching an exciting new idea for the PlayStation 3 platform.
Last year, TGC pitched 'Carnage', a Dark Basic Professional game which people from the forums may be familiar with. That game won funding to develop it further but in the end wasn't chosen by Sony.
This time, both Lee & Rick will attend a three day event in Liverpool where they will hear talks from some of the best companies working with downloadable titles on the PSN, and they will also gain intensive training in how to improve their pitching skills.
From the Forums
Complete game from a previous competition with high scores, levels of difficulty, simple menus, music, sound effects, etc. Coded with a modular framework, using a Finite State Machine (FSM) method for code control, source included!
Recently bitten and resurrected from the depths of darkness, you find yourself on a path through a lost city to avenge an evil that cursed your blood and threatens your mortality. A non-linear storyline with quests, hundreds of weapons and a great interface.
.
If you are in need of a simple but effective 2D map editor, this one is worth a try. Handling maps of up to 10 x 100 tiles, it can handle multiple layers as well as animated tiles. The map is driven by just one image of all tiles.
Smart Packer compresses and encrypts your application folder and subfolders into one executable. Create your own custom launcher, including the ability to cloak files making them accessible only by your application.
.
This month's Winner
Each month we pluck one lucky subscriber from the newsletter mailing list and award them a free copy of DarkBASIC Professional and 1,000 Game Creator Store points. The email address of this month's winner is: joel_w**@yahoo.com We have emailed the lucky winner, congratulations!
Outro
Share your news with over 22,000 active games developers!
If you have something you'd like featured in a future issue then please get in touch and include as much information as possible (including where applicable: screen shots, URLs and zip files).

Next Months Issue will be a bumper one for a very special reason...
Issue 82 deadline - October 27th 2009.
The biggest conspiracy has always been the fact that there is no conspiracy.
Dennis Miller