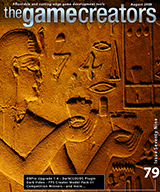 Just how much is a piece of software worth? When it comes to development tools, it's quite easy to work out. Starting with the top of my shopping list, it's simple. DarkBASIC Professional does things I can never dream of doing alone. The only decision to be made is how much I'm prepared to spend on my hobby, and without trying to sound like a hard-nosed salesman, this is a very affordable tool.
As I progressed, the lure of plugins soon set in. EzRotate is now one of my indispensible extras. The calculation as to whether it was worth the money was again very easy. In my estimation it saved me ten or more hours on the first project that utilised it's number-crunching powers, performing movements and rotations I couldn't seem to get my thought process around. Putting a monetary value on my own time, the equation was most definitely tilted in favour of making the purchase, and putting my valuable time to other uses.
Over the years, many nice-to-have plugins have crossed my path. They aren't all necessary for my projects, but can sometimes be desirable in any case. In instances like this, the calculation becomes a virtual one. Knowing I can't perform the little miracles that these additions take in their stride, I need to work out the value they add to my game, and the value they add to the enjoyment of my hobby.
As previously stated, this isn't the hard sell. I encourage you to put a value on your time, and don't underestimate what it's worth. I also encourage you to put a value on the fun you get out of being creative and innovative with your ideas. For the most dedicated, add to that the revenue you have gained along the way from your efforts. When you have done this, it's so much easier to appreciate the tools you have at your disposal, and the contribution their authors have made to making your project great. There is a lot of talk about being lone coders, but in actual fact you have a huge team contributing to your success.
In this edition you can get up to speed with the latest upgrade to DarkBASIC Professional. DarkCLOUDS and Dark Video join The Game Creators stable, both dedicated to the tools you are familiar with, both bred from established and professional sources. Progress of FPS Creator, merging of the two paths, and availability of the latest source code is also in this month's publication. In amongst there are many more snippets of news and views for you to digest.
Until next time,

contents
(1) DropSum (2) DarkBASIC Pro (3) Dark Video (4) DarkCLOUDS (5) COTD (6) Competitions (7) FPSC News (8) TGC Store (9) BOTB (10) 3D Compo (11) Tip Of The Month (12) Summer Contest (13) From the Forums (14) Videos (15) PlayBasic (16) Winner (17) Outro
Test your Mathematical Agility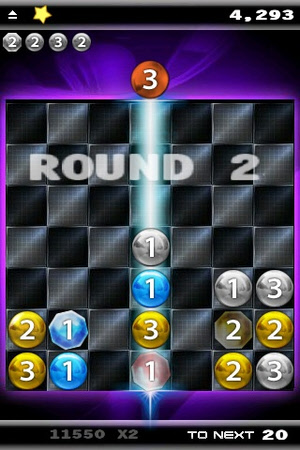 This elegant and fun maths game is now available for the iPhone and iPod Touch.
Enjoyed by over 7.5 million PC users worldwide, Dropsum will stretch your mental agility and give your brain a good work out.
In DropSum you release numbered balls into a grid. The aim is to make a line of these balls add up to 9, either horizontally or vertically. When your column or row totals nine, you score points and all the balls involved change color. They start out grey and advance to blue, yellow and then red. Once a red ball has been used to make a sum of nine it will explode and allow any balls above it to fill the gap. The falling numbers then have the potential to form scoring combinations with their new neighbours, which may burst other balls, and so the chain reaction progresses. Setting up large combos like this is the way to score serious points. The game ends when the whole grid is filled.
Destroy special octagon tiles and you'll release a special star. These stars are gathered up after a short while. The more stars gathered, the higher the bonus you'll receive.
DropSum becomes very addictive and will improve your basic maths skills the more you play it.
It's great for both kids and adults and will help speed up your mental maths agility.
Listen to the relaxing in game music or your own iTunes music
Your progress is always saved if you quit at any point
Ten trophies to achieve
Classic and techno display themes with their own music styles
DarkBASIC Professional U74 is released


After a lengthy beta test, U74 is finally released with a number of very cool additions and fixes. This upgrade marks the release of the latest FPS Creator V115 public source code which you can find in the Extras zip file that accompanies the release. Also...
The legacy TEXTURE BACKDROP has been re-introduced so you can map any image to the entire backdrop without hitting performance.
A new compiler update is included to allow the validation of the DarkCLOUDS plug-in featured elsewhere in this newsletter.
We have added some extra DLLs for better backwards compatibility on systems that are missing certain MFC DLLs.
A good deal of work has been performed to make the 3D object and sprite management systems more efficient, which should produce an increase in performance for many projects.
The SET DISPLAY MODE command has a few extra parameters to allow greater control of the initial state of your application including bkwidth and bkheight which allows you to specify a backbuffer size that is different from the specified screen resolution. We also added a vrmode parameter which instructs the rendering engine to activate a special set of calls to natively support virtual reality devices. For U74 the first device we are natively supporting in Dark Basic Pro is the VR920 device from iWear, currently one of the best home VR solutions with built-in head tracking.
The joystick commands have also been overhauled to allow multiple controllers for great four and eight player action.
If you are interested in what is coming next, keep an eye out for the U75 beta when work will continue on increasing stability, compatibility and power of the Dark Basic Professional language.
High Quality, High Speed Game Video
Dark Video is a complete movie encoder and decoder solution, targeted at anyone interested in adding hyper speed movie playback into their game. Built from the ground up to focus on extreme speed and quality, Dark Video opens the gateway for ultra high quality movies but with a very low impact to your game. Designed for ease of use and ease of integration, Dark Video makes adding movie functionality to your game a cinch.
Here are the features at a glance:
Speed. Dark Video is seriously fast. Both the encoder and decoder feature whole portions of code written in hand-optimized MMX, SSE and SSE2 assembler.
Video quality. Dark Video is designed from the ground up so that quality is of paramount importance. Using Deep Cove Software's proprietary video compression on high or highest, your encoded movies are pretty much indistinguishable from the original source material, looking fantastic.
Audio quality. Dark Video leverages the amazing Ogg Vorbis audio compression to offer sound quality almost indistinguishable from the origrinal source material and thus, sounding phenomenal.
Stand-alone Encoder. Dark Video not only comprises the decoder but also, an Encoder program, dedicated to getting your movies into the Dark Video format as quickly as possible. Built on top of DirectShow, Dark Video Encoder, with critical parts also hand optimized in assembler, can quickly transcode your AVI (for non-standard formats like x264, the correct filters must be installed; we recommend uncompressed AVIs for maximum encoding speed) into a Dark Video DVF movie, for use in your game. With a responsive preview, you'll be able to see how the transcode is progressing.
Stand-alone DLL. All of Dark Video's substantial capability is packed into a single, tiny 300kb DLL. You don't need anything else! You don't need to worry about any required runtimes, libraries or CODECs. With Dark Video, you just ship with its DLL and that's that!
Fully Documented. Dark Video comes with full documentation and samples so you'll quickly be able to get up and running, whether you use DarkBASIC Professional or Dark GDK.
Unencumbered. As Dark Video is a technology owned by Deep Cove Software, you don't have to worry about license, patent or royalty issues. Just encode and ship!
Multi-core. Dark Video runs on multiple cores to ensure fastest encoding and decoding.

There is a fully functional, time limited trial version of Dark Video, available to download now. It includes the documentation and demos to give you the full flavour of the product.

Compatible with both DarkBASIC Professional and DarkGDK, you can take a look at the full details and purchase the plugin on the website now.
The following video shows a 3D cube textured with a Dark Video source. Frame rate change is negligible, and implementation is straightforward. For the developer, the possibilities are endless, as the video is effectively just another texture. The example shown here was created with the trial version of the product.
Watch the Day go by with DarkCLOUDS

DarkCLOUDS creates a live, real-time sky for your DarkBASIC Professional games. It renders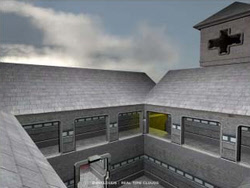 physically-calculated skies and clouds that move, grow and change, from a clear sunny day to turbulent storms, and spectacular sunsets - all of these can be seen in the space of a few minutes as you take full control of your game's weather.
The sky can take up to 50% of your screen-space, or more - so DarkCLOUDS can make a big difference to the visual quality of a game.
DarkCLOUDS is based on the award-winning Simul Weather SDK, the state of the art in game skies and weather. Now you can have realistic skies at a fraction of the cost with a single plug-in for DarkBASIC Professional. There are no commercial restrictions for any game created with DarkCLOUDS.
Features
Physically-calculated sky colours
Real-time volumetric clouds
Dynamic time-of-day effects
Dynamic wind and rain
High-dynamic-range skies
Dynamic lighting for in-game objects
Dynamic cube-map reflections
Small memory footprint
Fast rendering

To see the cloud simulation in action, a demo is available for download. This is written in DarkBASIC Professional using the DarkCLOUDS functionality.

To read the full details, and to purchase DarkCLOUDS, visit the dedicated web page on The Game Creators site now.
Call Of The Dragon

In April 2007, the winners of the Game Creators Competition were announced. Amongst these winners was Call Of The Dragon, a fantastic Beat-em-Up game. The developers have released the full game to the community, and is available for download now.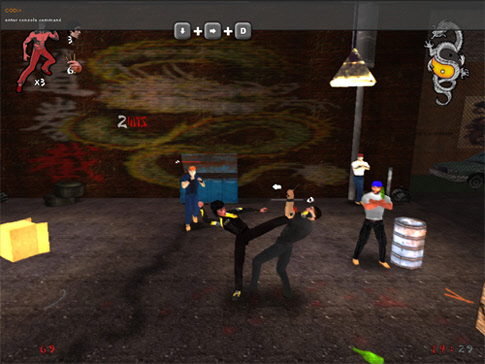 Here is the original review of the game as it was back then:
"By far the most playable game in the whole competition. With lots of Bruce Lee style high kicking action this fast paced, enjoyable game is well worth a try. With many different moves to choose from, a wide selection of different enemies and a scrolling location, this game is a great example of what DarkBASIC Professional can do.
"The animation stands out the most in this game, while the models and surrounding graphics are not very high in poly count or texture resolution. The kicking, punching, and even some slow motion moves make this the best example of animation in the whole competition. The use of sprites at impact points works well. Overall, this is a well planned out game.
"The shader usage isn't bad, looking mostly like a full screen bloom, and a blur effect that works well. The selection of sound and music is well planned and executed. The menu is first rate; there are settings to choose from, and a video that requires some work, but sets down the background story effectively."
Community Competition...Competition

What you see headlining this section of the newsletter is the new banner for future Community Competitions. Congratulations to Wehtam for his efforts, and thanks to everyone who entered.
The next Community Competition will hopefully be announced in the coming weeks. Until then, there are plenty of coding and modeling challenges in the forums to keep your skills finely tuned.
FPS Creator Updates

FPS Creator X9 source code and features
Of all the brand new work done in the last month, the V115 source code has undergone the most man-hours of tweaks and changes. If you recall, we revealed that we have combined the map editor source code into the main game engine source code so you only have one version of the code for the next public release of the source. This way you can change the actual data structures and internal file formats to suit your 'mod'.
When you finally get your hands on the next variant of the FPSC source code you will notice a few other things too (quite a few in fact). Alas I cannot reveal any specifics of this source code but I can hint at a few features that may keep you interested.
Over in DBP land we added support for the VR920 device which allows you to render true stereoscopic images to a head-mounted motion-tracked device. We liked the device so much we added the same support to FPS Creator source code and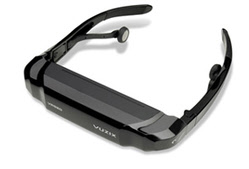 the results are very cool indeed. Internally we can create a game which allows the player to run around using the usual keys and mouse controls, but thanks to the head-tracker you can now look around your present location by simply turning your head. With the stereoscopic in-game views being fed to each eye, you also get a real sense of being right in the game too. You don't get total immersion with the VR920, but it's the closest we have seen from a home virtual reality device and it's exciting to be a part of it. Other little treats await you including new FPI commands for advanced text displays and multi-entity script logic but you will have to wait a little longer to get to play with those. We will hold a public beta in the usual place when the time comes, and in the meantime you might want to check out the VR920 device.
X10 and the Combined Interface Model
If you remember, last time we announced work on the 'combined interface model' which would drive X9, X10 and future variants of FPS Creator under a single interface. The development has progressed well and we are now at the internal beta phase; it's looking good. Language files have been separated between texts that are variant specific and those texts which would not change across interfaces. The upshot is that adding new content to the interface or adding a new language means less work and a quicker turnaround.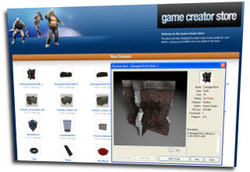 The most exciting news is that we have a fully working and integrated Game Creator Store in the interface now, complete with a rating system so offensive content can be hidden from TEEN versions of FPS Creator X10. As the store is based on a modular DLL system, any improvements to the store can be instantly provided with an X10 update meaning you get the latest advances from the store as we expand the availability of new types of media. For those eager to get their hands on the X10 store, keep an eye out for the V110 X10 public beta where our main aim will be to ensure the store works seamlessly with the X10 engine and that all the media content currently available in the store can be used. We have special flags that will allow us to classify some content as 'not' X10 compatible, and testing each item will take some time, but we want you to know that content you get from the store is compatible before you make the decision to download.
Some X10 users have already been rigging up their standalone versions of the store to get content early with some success, just keep in mind that we have not tested any store content for X10 usage as yet and you may find the results differ from what you expected. We are looking forward to announcing the availability of nearly 3000 new items for your X10 creations!


Abandoned buildings scarred by the collateral of war. With this pack you can create all kinds of atmospheric environments. It contains authentically war-torn buildings, with disjointed beams, collapsing roofs, and fractured frontages. The pack is great for just about any scenario requiring a rundown feeling.
This pack contains 50 segments, 18 buildings and 20 props.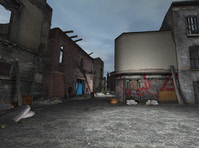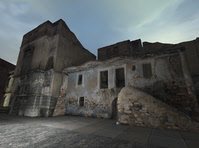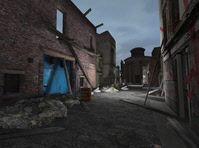 The full details and purchasing options can be found on the Model Pack 31 web page, along with a video walkthrough of a constructed street scene.
Special Offer while Stocks Last - $22.99,

Save Over $150.00!
Take advantage of this whopping special offer! Get FPS Creator, FPS Creator Tutorial Course and 8 Model Packs for an incredibly low price of $29.99 USD (€22.00 EUR, £19.99 GBP). This deal includes:
FPS Creator
FPS Creator Tutorial Course
Model Pack 1
Model Pack 3
Model Pack 7
Model Pack 11
Model Pack 12
Model Pack 13
Model Pack 14
Model Pack 15
Click here to purchase the Bonanza pack, including FPS Creator
for just $29.99 / €22.00 / £19.99
The Game Creator Store - New Additions

Upload Your Assets to The Game Creator Store
Did you know you can sell your models, segments, music and sky boxes in the Game Creator Store? We already have dozens of artists selling their media, and we welcome anyone with the talent to provide our community with quality assets to do the same. If you are interested in becoming a store seller, please contact Janet, our Store Administrator directly.
New Store Additions
Electronic Billboard
This is an Electronic Billboard Entity for use in your City Scenes. The Billboard shows 3 different adverts from the texture file. It works similar to a real Electronic billboard with rotating segments. You could also easily change the dds texture file to show your own billboard ads. Use it to bring more life to your scenes.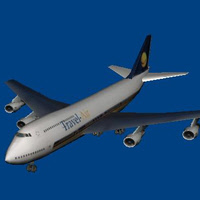 Boeing 747
This is a Model of the Boeing 747 Passenger Plane, it is roughly to scale and takes up nearly the full size of the maximum map size of FPSC. Use it in your Airport scenes or Airfield scenes.
Medieval Wizard
The vibrant wizard character is from the Medieval Model Pack 20. Many of the models can be downloaded as individual entities from the store, or purchased as a full collection of related and themed items as a Model Pack.
Maniac
This chilling horror track will bring back some memories, then introduce the new badboy in town....The Maniac! The instrumental track is great for horror games as a theme, for cutscenes, and boss battles.
There are now over 150 tracks to choose from in the Game Creator Store.
Heavy Machinery
Suited to a factory or darkly industrialised scene, this heavy machinery is animated. Feel the size and power of this beast as the fan blades turn.
All of the above models are available to purchase and download through the inbuilt Game Creator Store in FPS Creator, and also using the standalone store for other game-making tools.
Jon Fletcher takes on Dominance War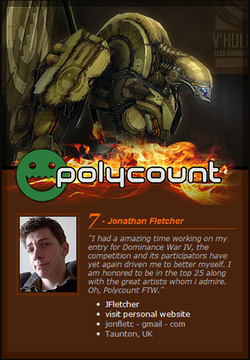 Having taken on the Dominace War IV art challenge, Jon Fletcher has ranked an impressive 7th from the global competition. Congratulations Jon on this achievement!
Dominance War is a huge annual game art competition. Once a year, for three months, artists from all over the world come together to take part in a friendly 3D and 2D war between communities. Artists must choose and represent a community involved in the war. When the war is over, the community with the best 3d game art or best concept game art, wins each unique event. This year, 12 different art communities in 7 different languages competed for World Champion standings in the largest event in the series - Dominance War IV!

John's piece is entitled V'HULCREM-KR, and here is the beautifully rendered final submission of the 3D creation. Take a look at the full story on the forums.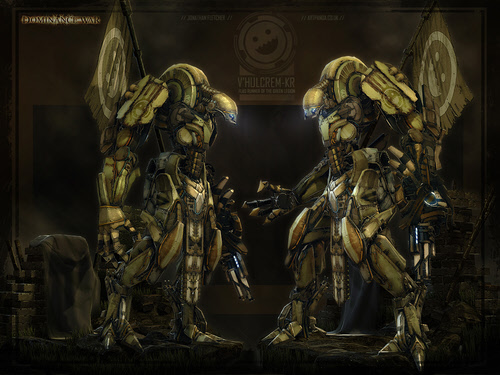 Best Of The Best - Automatic Update

by Wehtam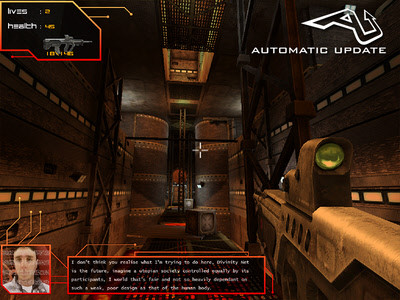 In 1989, Glen Hamilton handed his legacy of an automated workforce to his son, Maximilian. The company was called Automatic Update, a secretive technological firm dedicated to the development and manufacture of an artificial army. The robotic labourer was born. A pawn in the hands of man.

Despite Maximilian's genius, he could not escape the prison of Motor Neurone disease. As his condition progressed, Maximilian created an interface which could establish a neural link between his mind and that of the primary network. Divinity Net was born

Maximilian's faith in Divinity grew as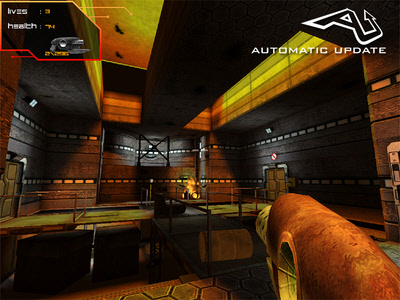 his body became less controllable, he adored this platform that required no physical interaction yet provided so much control.

Before Maximilian's disappearance in 2004, he was recorded spending most days in Divinity Net working on a project he referred to as "A life beyond", in his own words "This invention will provide a true neural simulation controlled by the client"

The year is 2004. Today at 13:00 Maximilian disappeared. The automated workers have malfunctioned.
Background
"I started piecing a level together after moving house before my internet was connected, With my backups still in cardboard boxes I started combining elements of stock media together until it reached a stage that I thought was worth pursuing. I made a few alterations to fit with a story I had sketched out, I continued from that point on the newly named Automatic Update project."

Wehtam's game is available for download from his website. Be warned, it weighs in at a hefty 230 Megabytes!

Best Of The Best - Pioneering
by Chidem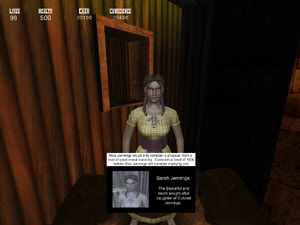 In the mid-1770s, as war broke out between Great Britain and thirteen of it's American colonies, settlers of European descent began to surge beyond the Appalachian Mountains, the previous limit of Anglo-American settlement in North America. Settling upon lands which the King of Britain had previously reserved for the Indians in 1763, the settlers helped to spark an Indian War on the frontier which came to dominate life in that region. Enraged by this invasion of their lands, many of the Indian tribes residing in the Ohio Valley allied themselves with the British in order to repel the region of the settlers who moved into the region. Tribes such as the Shawnee, Miami, Wyandot, Cherokee, and Delaware fought a long, protracted campaign against this wave of settlers, fighting as much for their own independence as anything else. For their part, the settlers were also fighting for their freedom - freedom from renting lands and dependence upon others, and in many cases, freedom from the British Crown.

Pioneering is an RPG set during the American Revolution, in the chaotic world of the early frontier. Players control a settler who has recently arrived on the frontier who must attempt to prosper by achieving a number of life goals - these can be gained by purchasing property, marrying, or completing certain missions. There are three ways to win this game - gain seven life goals, horde a large enough amount of cash, or gain a high enough conscience level.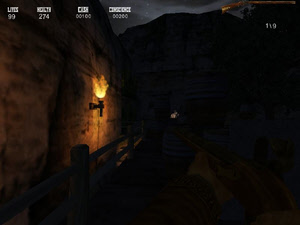 Cash is earned mainly by hunting wild hogs found in the wilderness but it is also rewarded after certain missions. Cash is used not only to buy properties, but also ammunition - ammunition can only rarely be picked up for free so manage your resources carefully. Cash can also be earned from the rental income of some properties. Once rent is collected (from within a property) it will eventually regenerate giving you a continuous supply of money.

Conscience is lost every time you kill a person - it can be gained by searching for the various "Public Notice" signs located throughout the map - each of these also contain historical facts or quotes from or about actual frontier settlers. A high conscience level is necessary to marry.
Notes from the Author
"As a historian and an avid gamer, the idea of telling an episode in history (albeit in a simplified form) using computer games as a medium has always fascinated me. I remember the first time I sat down to pay Sid Meier's Colonization - I was in my early teens and was elated to find a thick instruction manual in the box that acted more a simplified history than instructions on how to play the actual game. This wasn't simply an empty, vapid experience, neither was it entirely hinged upon the complete escapism inherent in most fantasy and science fiction games. Although it seems silly now, at the time it felt as if I was playing something more important than a game - those three floppy disks didn't represent a turn based strategy game, but a very real way for me to interact with something that happened in the past. Every time I turned on my PC to play, it was as if I was reaching back and connecting with the past in a way I had never been able to do before.
"When I did eventually grow up and actually became a historian, those memories never really left me and I've always toyed with the idea of trying to create something that allows people to learn just a little bit about history."
3D Modeling Competition
By BiggAdd and MikeS
Here are the winners of this month's modeling competition, as judged by BigAdd, MikeS and David Gervais, along with some of their comments.

3DMaster - Champion: Jon Fletcher's Optimus Pine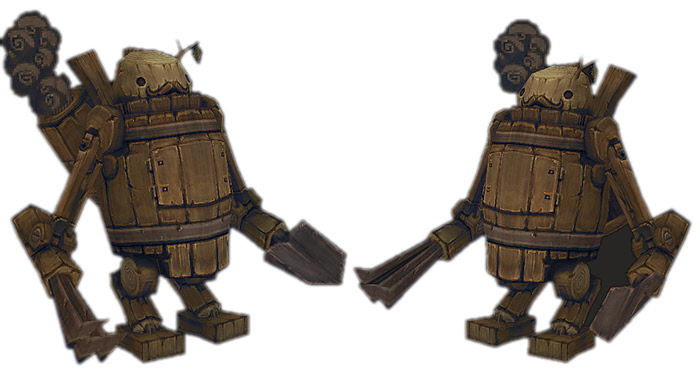 Kudos to Jon for coming up with a unique one of a kind model. Even in static form the model seems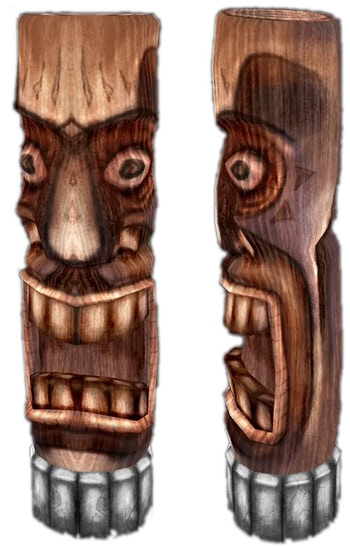 animated, I can envision Optimus Pine working hard in the gardens of an old castle courtyard. The added insight to how you textured the model was a pleasant bonus. Job very well done Jon!

3DMaster - Best Model: Josh Mooney's Tiki Totum
Great job on both the model and texture. When I was Examining the model I was surprised at how this simple model had a perfect amount of detail to give it a true feel of a carved totum. The added texture made the shape come to life. Excellent job. I would go so far as to say this model is of commercial quality. You're moving up in skills Josh!

3DMaster - Best Texture: Strelok's Dee-Wmoka. (juju doll)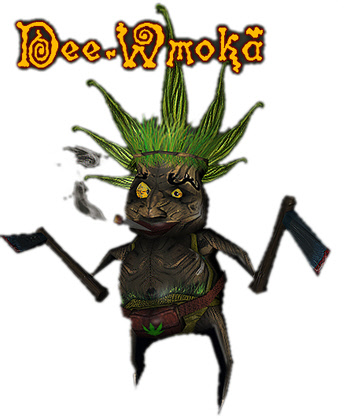 The UV map and texture were excellent, the use of alpha channel transparency added another dimension to the model. My only
criticism would be the 2d planes used for the alphas were only one-sided so as you rotated the model the texture disappeared.
That might just be my software though. The pose of the doll made it look ready for action. Two thumbs up, great job on this model and Texture Strelok.
Honorable mentions go to Venge, darkCoder, Rigo, and thanks to all those who entered the competition. This was the hardest competition to date for us as judges to pick winners. Check out the 3D section for the next competition starting shortly!
How the 3D Modeling Competitions Work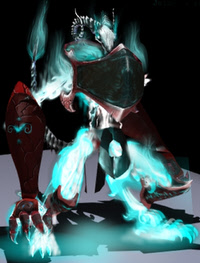 The accolades for the winners are retained until the next competition winners, and are as follows:

3DMaster - Champion awarded to the overall winner in the competition, an entry which displays both modeling and texturing excellence.

3DMaster - Best Model awarded to the runner up who demonstrates the finest modeling skills in the competition.

3DMaster - Best Texture awarded to the runner up who demonstrates texturing wizardry in the competition.
The awards will cling to your Avatar until the results of the following competition are announced. So to keep your award, you must defend your honour in battle once again!
Lee's Tip of the Month - Cloud Nine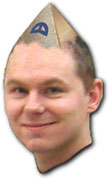 You may remember several issues ago we looked at sky boxes and the amazing improvements you can make by bringing in your own skies to improve the quality and individuality of your games. We may have hinted at a real-time solution down the line, and I am pleased to report that we are at that point in the line.
If I asked you to sit down and write a real-time sky generator, some of you would probably relish the challenge and roll your sleeves up. I myself have enjoyed the challenge of creating clouds that scroll across the sky and lens flare effects as the sun goes down. They did the job and made my games look nicer, but it was always going to be a quick trick to get some game visuals running. All my creations however paled into insignificance when I saw the early work from the developer Simul and I knew my place in the universe.
So now, I am humbled to be able to introduce DarkCLOUDS, the miracle of real-time sky generation. Don't think of it as a cloud generator, think of it as adding real sky into your game. You get the sky, the sun, the clouds, the light play, the timeline of day and night, the shifting patterns of majesty and a world of complicated mathematical interactions that thankfully you don't have to worry about. The brain child behind the technology has spent years studying the natural processes that make up what you see up there and has dragged the raw logic of it kicking and screaming into your PC. You add a few commands and your game has the most realistic super fast sky you have ever seen in a computer game, it's that good!
My tip for this month is to show you how to get most from this compact and powerful plug-in, and to show just how easy it is to get started. You will the need latest U74 update to DarkBASIC Professional as there are a few features added to help DarkCLOUDS perform it's magic and also allows the compiler to recognise the new plug-in. The first attempt at your DarkCLOUDS program would look like this:
 DC INIT 1,10
 texture backdrop 1
 do
  time#=time#+100.0/(60.0*60.0*60.0)
  DC UPDATE time#
  sync
 loop
Only two commands and you have sky! The DC INIT command will tell the sky generator which image you want the sky to be drawn to and the second is how dynamic you want your sky to be during a 24-hour period. The DC UPDATE simply takes the opportunity to render the sky to the image based on the time of day you chose. Add a few commands to render the image in a loop and you have the makings of a very simple sky viewer.
For those of you who remember Dark Basic Classic, you might recognise the TEXTURE BACKDROP command which has made a come back. Give this command an image and it will render it to the background of your screen, ideal for rendering the sky without messing about with screen aligned quads or performance hitting draw calls.
You have a few other commands to control the subtle attributes of the sky such as cloud density, light and wind direction but the most exciting command for the eye candy coders out there is DC MAKE CUBEMAP. Having an ever changing dynamic background of sky is great, but having that sky wrap itself around your 3D objects has got to be the ultimate effect of all. This command creates six images, one for each side of an imaginary sky box generated in real-time and directly compatible with the SET CUBE MAPPING ON command.
 DC MAKE CUBEMAP 128,2,3,4,5,6,7
 SET CUBE MAPPING ON 1,2,3,4,5,6,7
Essentially you specify how big you want the resulting images to be and then map those images to a cubemap applied to your 3D object. You can use your own shader or the built-in cube mapping features of DarkBASIC Professional, but the result is the same; spectacular and realistic sky reflecting off the contours of your model. The DarkCLOUDS product has an example that demonstrates this effect with a medium resolution model of a Pelican, the demo of which has been included with this tip for your consideration.
Until recently, generating real-time skies was a performance hungry and often unnecessary extra for games. A quick faked scrolling image was sufficient. As we move towards more realistic, procedural and dynamic solutions your players will expect to look up and see something different each time. They want to walk up to a game character and see a red sunset reflected off the robots shiny metal head, and they want it yesterday. Rather than spend years doing the research yourself or months integrating a published theory, you can drop in a few commands and you're done. The great thing about procedural techniques is that they scale up very easily as hardware gets faster, so adding a setting in your game to ramp up the resolution ensures your game is future proof and you have a nice warm feeling that you don't have to do anything more. You can't get more real than real!

You can download the files associated with this issue's Tip of the Month and run the demo for yourself.
The Extreme Graphics Makeover Contest
The deadline looms - don't forget to submit your entries!
David E. Gervais is sponsoring a summer contest to help all the talented programmers that hang out at the TGC Forums.

Regardless of your choice of programming tools - DB Classic, DB Professional, Dark GDK or even Play Basic - you are invited to enter this contest and have fun making a new and innovative game. Don't worry about it looking pretty, after all, what would be the point of winning a graphics makeover if your game already looked great?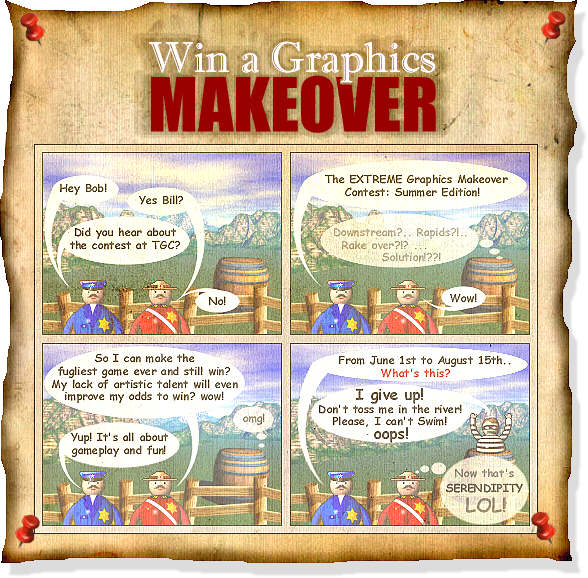 Contest Date
From June 1st 2009 up to and including August 15th 2009

Contest Rules
1) The Contest is open to all registered users of the TGC Forums.
2) Programmers can use DBC, DBPro, Dark GDK, or Play Basic to make their game entry.
3) The Game Category is 'Any'. However, the nature of the contest leads itself towards Puzzle games, Games of luck, Memory games, and 'Thinking/Logic' games.
4) Gameplay is top priority, followed by innovation. (remakes are allowed but a reworking of a game idea would be better)
5) Keep it simple, the phrase "A Minute to learn, a lifetime to master" is a good thing to keep in mind.
6) ALL Entries must use 'Placeholder' graphics. (this will allow for a much quicker upgrade if you are one of the lucky winners. Not to mention make it easier for David to make the new graphics fit.)
7) Have fun and enjoy the contest.

You will find the full details of the contest and be able to take part in the discussions on the forums.
From the Forums
Valued Member Status for Contributions to the Community

Kevin Picone is well known for his years of effort manifesting itself as PlayBasic. As well as this complete game making package, his contributions to the community and forums have been noted, and Kevin can now be found sporting his Valued Member badge alongside his posts.
No, the topic on this post is not a typo. No, you are not seeing things. Some crazy fool actually updated the Newton physics wrapper to version 1.53. That crazy fool is Tiresius. You've all waited patiently for 3.5 years, but here it is now available.
DarkBASIC Professional has for some time had a Coding Challenge thread. Now, DarkGDK has the same, and can be just as successful if supported by the community. The idea is simple; follow the remit of the current challenge, and produce the best solution.
.
Some games are just that - just games. Others instill feelings and emotions, drawing the player into fantasy; so how do you make a game that can make you feel sad? If you can master this emotion, the world of game emotions is at your fingertips.
When it comes to game ideas, what's in the mind tends to go straight to code, ending up in a tangle before it goes very far. Here is a great example of mapping out an idea as a design document with concept art, gameplay and everything needed to make it happen.
.
Video Gallery

DarkCLOUDS in action
Preview the dramatic effect that DarkCLOUDS can have on a game environment. You will notice the impact it can have on objects in your game, essentially creating an animated cubemap.
FPS Creator Billboard
As previewed in the TGC Store section. See the animated billboard in action. The texture file can be replaced with your own images for maximum effect.
Heavy Machinery
Many of the Game Creator Store models have videos to illustrate their use in-game. Here we have another one as featured earlier - the heavy Machine, with animated fan blades.
Call Of The Dragon
This video dates back to 2007, and is the game as submitted to the competition. Read about the full version - now released for free - elsewhere in the newlsetter.
PlayBasic Monthly News Round-up

by Kevin Picone
Being a relatively sports mad Australian, July has been something of a terrible month for programming productivity, with the Ashes Cricket, Football and the Tour de France all on at once. Nonetheless, my fingers have been silently tapping the away crunching out some new web site code and a few more interesting tech demos for PlayBasic users.
PlayBasic.com
This project has been a long time coming. PlayBasic has always been available through a product page on UnderwareDesign.com but really, it outgrew that long ago. There's been a few attempts at spawning a new site over the years with varied degrees of success. I think mainly the scope of the project was the problem, there's lot of information to be represented and lots of perspectives to try and cater for. So what seems like a relatively simple project initially, soon turns into a rats nest of ideas. To me though, at it's core the home page is simply about connecting visitors with information concerning PlayBasic. So it needs to answers questions quickly and easily.
What I find, is that there's two main categories visitor questions fall into. There's the "I just found it" group and the "What can I / How can I" group. The first group are those who have just landed on the page and need immediate clarification as to what PlayBasic is, where can they get it, and what communities are available. You know, all the big questions. Then we have the secondary or follow up questions, things like what can I make with PlayBasic, how can I learn it, where can I find examples and tutorials etc. So hopefully this gives you some insight about what we're trying to achieve with the new home page design, which I would categorize as simple, clean, informational design. It's too easy to get side tracked with presentation overflow, which can be nice although I don't know about you, but I've never visited a site and thought to myself; why don't they add more sound / visual effects? There's a time and a place, which seems inappropriate here. Anyway, while it won't win beauty pageants anytime, it will be easier for visitors to explore. And that's the main thing!
Beta versions of the site will start appearing in the coming weeks. If you're curious, wander over to www.PlayBasic.com sometime...
Spooky Shadows
There's something about all this web development that just makes one's demo-coder trigger fingers itchy. So to sooth the urge, I've been tinkering around with a few methods of doing 2D lighting with shadows using light maps. Conceptually the demo is just projecting rays from each light source, then rendering the lit area to a lightmap. Once all light sources are drawn, we them combine the lightmap with the backdrop. It's a bit of messing around, but fairly effective.
The first version of the demo was just drawing the lights over a tiled backdrop, but like a lot of tech demos it doesn't really start to be engaging until a more interesting scene is constructed. So in the later demos I've been using Alien Breed styled media for some eye candy. While it's really nothing more than player walking around the mock up environment, the mind really starts to see the possibilities.
Over And Out.
Well that's it for this month, make sure you head over the PlayBasic.com next month to see the new home page. Until then, whatever you're doing, do it well.
This month's Winner
Each month we pluck one lucky subscriber from the newsletter mailing list and award them a free copy of DarkBASIC Professional and 1,000 Game Creator Store points. The email address of this month's winner is: c*****y@my*m***.ie We have emailed the lucky winner, congratulations!
Outro
Share your news with over 20,000 active games developers!
If you have something you'd like featured in a future issue then please get in touch and include as much information as possible (including where applicable: screen shots, URLs and zip files).
Issue 80 deadline - August 26th 2009.